If you think about it, we are all ski snobs of one sort or another. Some are terrain snobs and care about nothing else but lapping the steepest, gnarliest, longest, and most consistently-pitched lines they can find.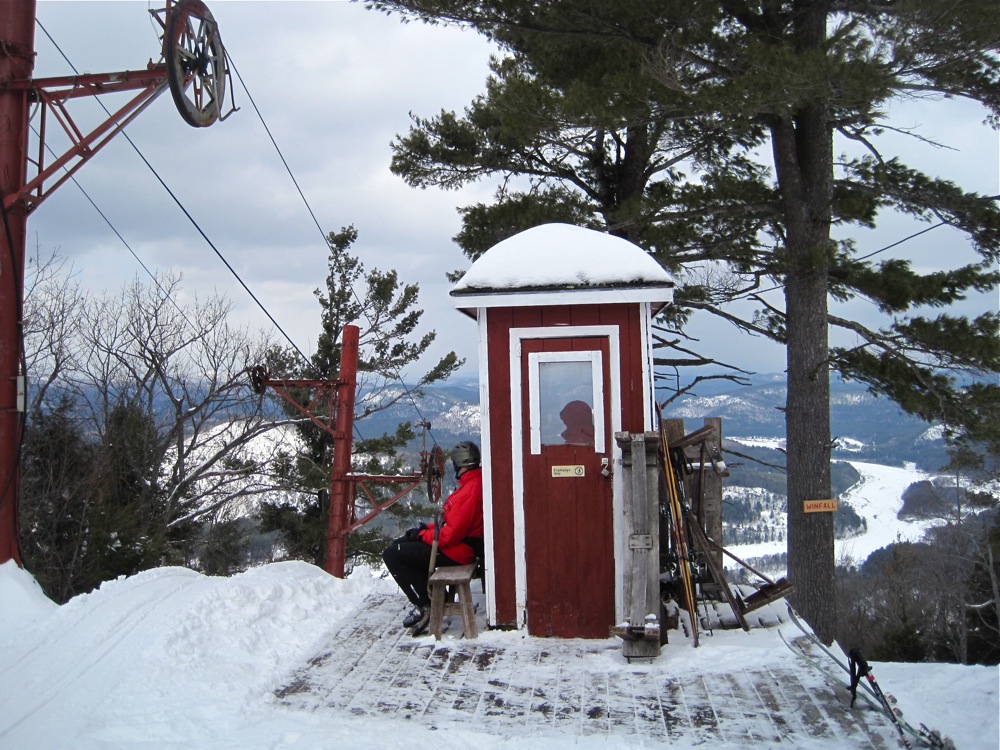 Others are snow snobs who don't bother leaving the house unless there's a decent amount of powder waiting for them; and if the lift-served ski areas don't have it, they'll go off-the-map for their fix. Of course, for most people, the best situation is getting both powder and great terrain at the same time, but hey, this is the northeast and we have to deal with whatever's on the menu for a given day and not whine about it.
I'm an ambiance snob. I'll happily make tradeoffs in the other two categories if I can find a place that feels right: an atmospheric lodge or base village with pleasant people, lots of elbow room on the mountain, and no lift lines or cookie-cutter terrain.
In short, I'm looking for a place that doesn't feel like a tourist trap. And if conditions are good or great, that's gravy. With that as my baseline, here are my top two ski experiences of 2010-11.
Best in New York State: Hickory Ski Center
With my two favorite abandoned joints in the Catskills, Bobcat and Highmount, off the table for lift service anytime in the near future, the Adirondacks stepped up and brought Hickory and Big Tupper back from the dead. Due to its far-flung location and bad timing, I didn't make it to Big Tupper this season. Luckily, my day at Hickory in early March scored on pretty much every level: a palpable old-school vibe, great spring conditions, vintage surface lifts, a variety of fun terrain, a cozy lodge filled with friendly people, and no crowds whatsoever.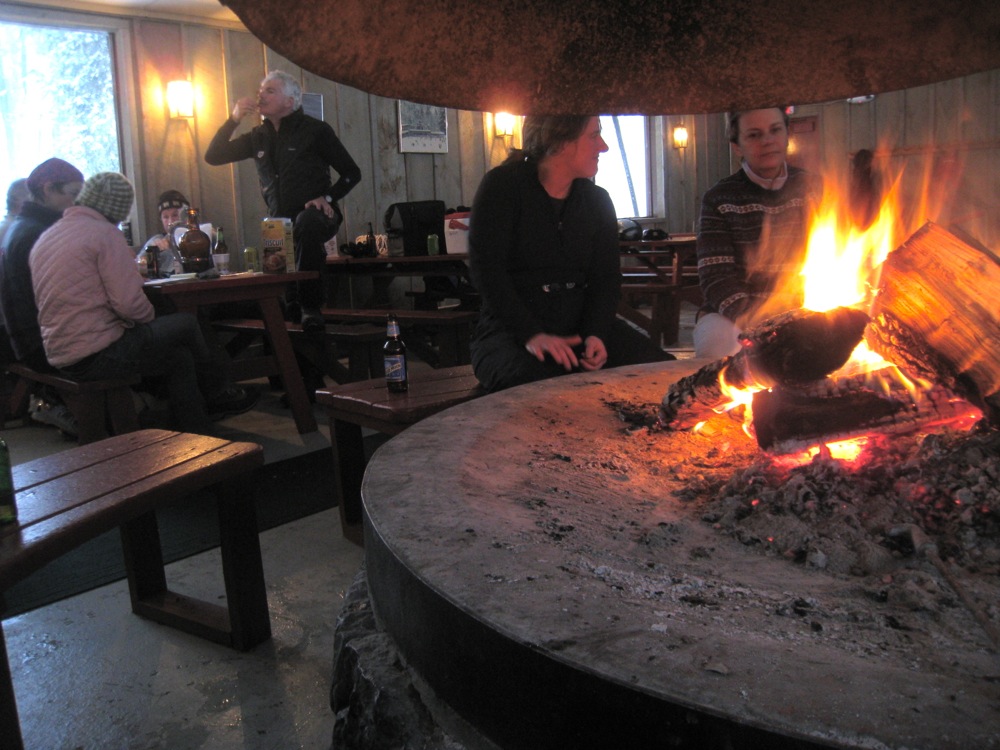 As Powderqueen mentioned in her February trip report, Hickory feels like a friendly community center. It's a place that immediately makes you feel at home, whether you drove five minutes or five hours to get there. The omnipresent general manager, Sean, is tough to miss. He's the gracious host who's always smiling and chatting with everyone in the lodge, out on the hill working the t-bars, or skiing next to you while pointing out a great line through the trees.
Harvey and I sampled all of Hickory's classic terrain: a gentle beginner's area at the bottom, some rolling cruisers in the middle, and a nice selection of steeper stuff on the upper half, including lots of bumps and glades. Whether you stayed on the groomers or went into the trees, the snow was soft spring perfection.
They say that you should always strive to live in the present, but Hickory proves that the past is also a nice place to visit occasionally.
Best Outside New York State: Grand Targhee, WY
Even though they're only an hour or so from each other, it's tough to get more yin/yang than Jackson Hole and Grand Targhee. Jackson Hole has the world famous badass terrain, the big vertical, the hardcore bro-brah scene, and some high-falutin' restaurants and hotels spread around Teton Village. Grand Targhee is on the other side of the proverbial tracks: mostly intermediate terrain, piles of powder days, no liftlines, and a compact base village with the right amount of services to keep everyone happy, but not enough to mess up the ambiance.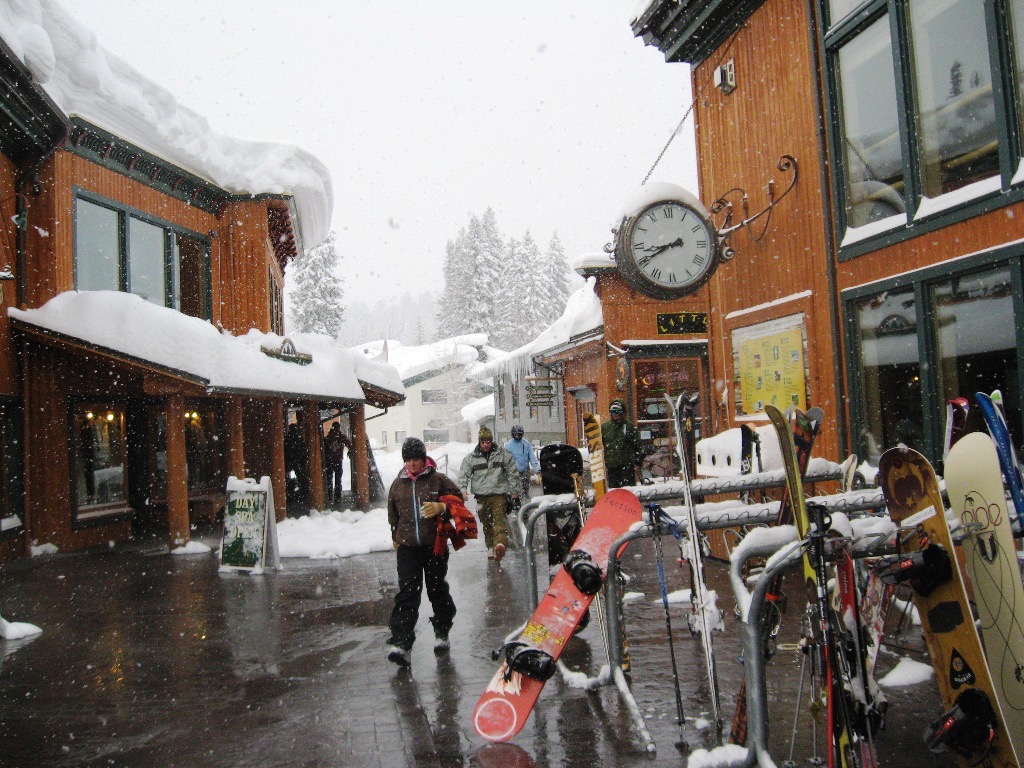 Grand Targhee certainly attracts some destination visitors, but most people add it as a daytrip from Jackson Hole. With no pretension, no liftlines, no powder frenzy, and no particular sense of urgency, it feels like a friendly local's joint: my kind of place. Every time I've gone to Targhee, I've nailed at least a foot of fresh snow and my mid-December visit was no exception.
The first day was spent floating through the knee-deep inbounds goods and the second day was my first-ever cat skiing experience. Getting nonstop untracked powder from bell-to-bell without having to traverse, bootpack, or skin for it was, well, it was incredible. In addition to being really professional, the guides on our cat, all from New England, knew how to keep the party rolling the entire day and encouraged everyone go to town on any lines they saw fit (no snow farming).
What's great about crossing the state line into Idaho is that it's completely lacking the industrial tourism vibe that you often run into on the other side of Teton Pass. Everything is low-key and low-stress. While nearby Driggs and Victor don't have a Jackson-size selection of restaurants, there are a bunch of nice eateries where you don't need to call for reservations. I had great dinners at Teton Thai in Driggs and Spoons in Victor.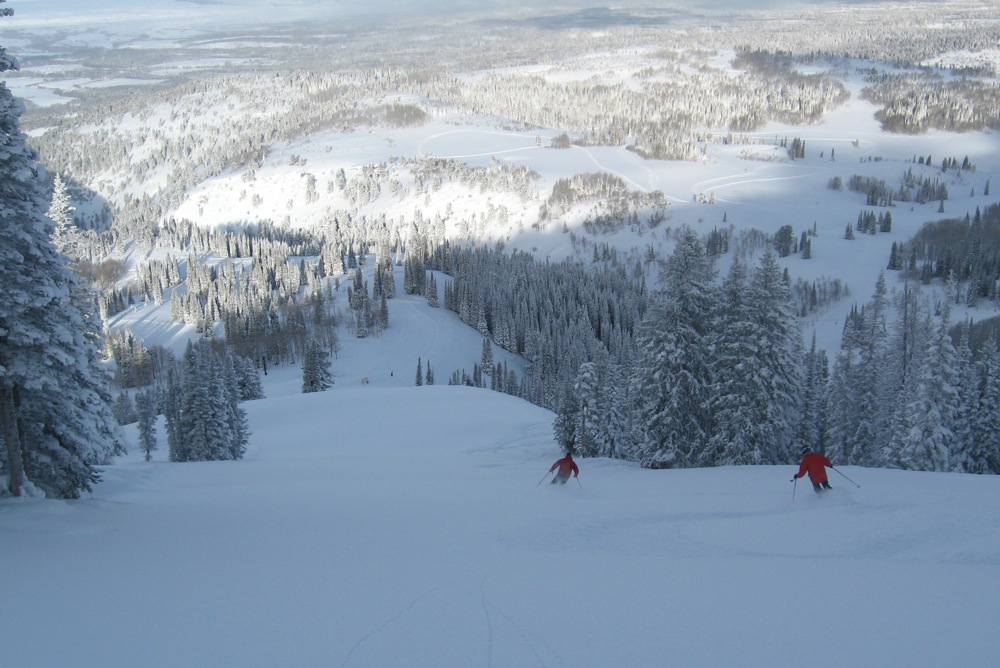 The cherry on top was the Teton Springs Resort in Victor: an extremely comfortable high-end hotel with a great restaurant and welcoming, down-to-earth staff. They not only knew how to roll out the red carpet, but also took a few hours off from the office to show me some of their favorite stashes at Grand Targhee. Nice work if you can get it.