I can't think of too many things that I owned in 1993 that I still have today. If I dug through my dresser drawers I might find my high school ring. My book shelf has a couple yearbooks from back then, probably a few other books I was given as a kid. I can only think of one thing that I have for sure owned since I was twenty one years old and have used continuously ever since, my blue cooler.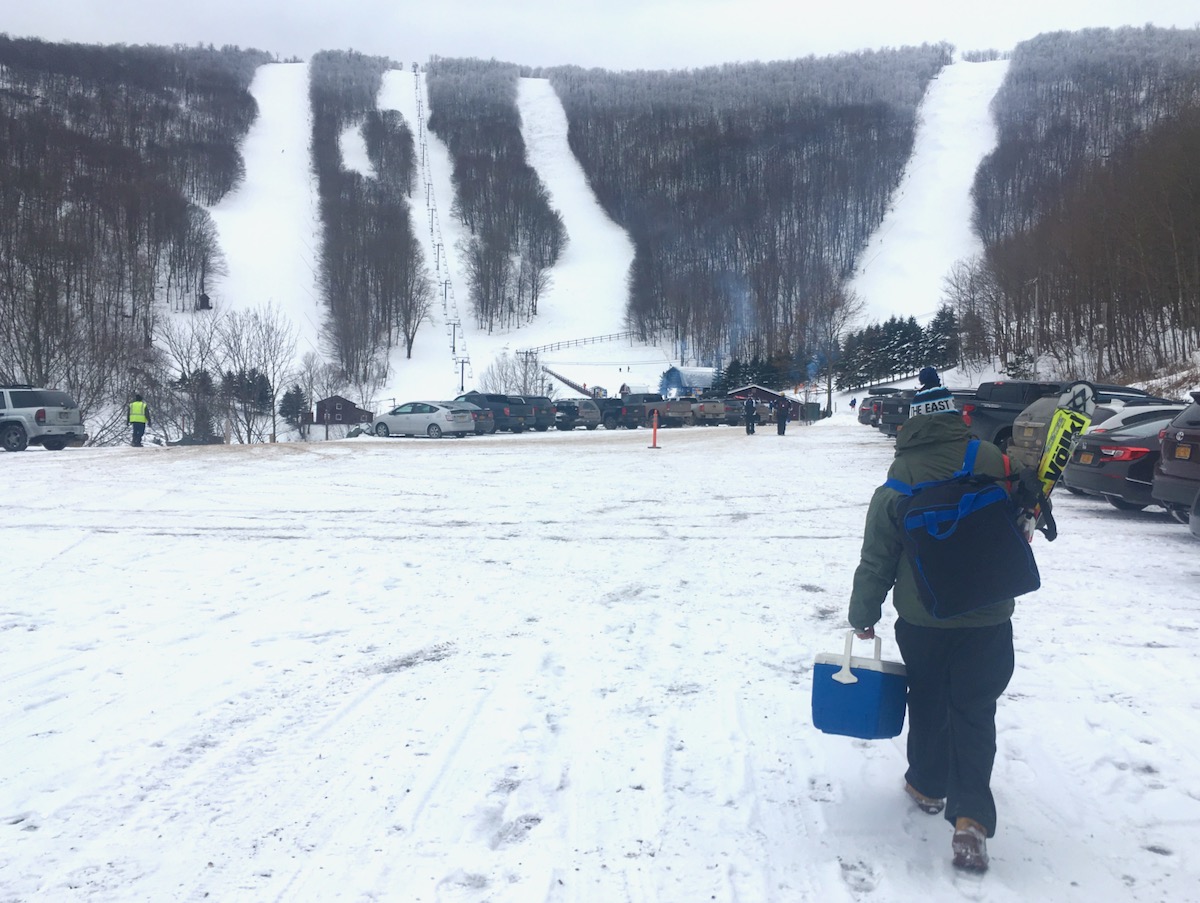 To say I own the cooler might not be accurate. We found each other some time in 1993. I was in college and sharing a place in the Bronx, near Van Cortlandt Park with four other guys. There were a lot of people in and out so I can't really say who first brought the blue cooler into the apartment.
The day after we'd had a little party, we found the blue cooler in a closet. It was just sitting in there, empty and unclaimed. Nobody knew where it came from or who'd brought it. Honestly I wasn't all that eager to find the owner. In many ways the blue cooler wasn't anything special but it was a great compromise size, not too big and not too small. When we discovered how perfectly it fit between the front seats of my GMC Safari Battle Van, my roommates agreed that that was where it belonged.
The blue cooler's best feature was its cover. The top was designed to be flipped over; it nestled on the cooler either way and on the underside were six deep, well designed cup holders. A lot of coolers have cup holders molded in but they're generally useless for actually holding beverages, too shallow or the wrong shape. I could see right away that this one was different. The holders were deep and perfectly sized for a coffee cup or a can of soda.
That minivan travelled many miles, across the plains of Canada, up and down the Alaska Highway, Lake Tahoe, through the Pacific Northwest, the Rockies and Montana. The blue cooler was always there there between the front seats or next to a campfire, in a ski lodge or wall tent, keeping my beverages and snacks cold and secure. In the van it doubled as a center console too, collecting loose change, holding my maps and other junk. It was, and is, a damned good, supremely functional piece of gear.
Even after the original Battle Van was retired, the blue cooler persisted. Whether on the backseat of a car or the the bed of a pickup, in my camper, that cooler always seemed to find a place on any adventure I pursued.
Today it's always at hand. When a toolbox is required it makes an excellent tool box. It doubles as a step stool or a suitcase. When my family got into canoeing, it became an additional seat. I've come to view the blue cooler as sort of a good luck charm, or even as a totem. It's hard to imagine anything bad happening when the blue cooler is along. When I recently took my boys on cross country drive to visit amusement parks and baseball parks across the Midwest and Texas, you can bet your beverage I made sure we had room for the blue cooler on the backseat.
That's the story of the blue cooler, though the tale is not yet over. Though there are better coolers manufactured today and bigger ones, my loyalty will not waver. No Yeti or Rtic will win my favor. Yes, it's just a piece of molded plastic and has taken a beating over the years. I know it won't last forever, as it starting to show its age. Still, I say long live the blue cooler.