There has been a long standing "thing" with me and whitewater rafting. I've been avoiding the Hudson River Gorge for nearly two decades with a variety of different excuses.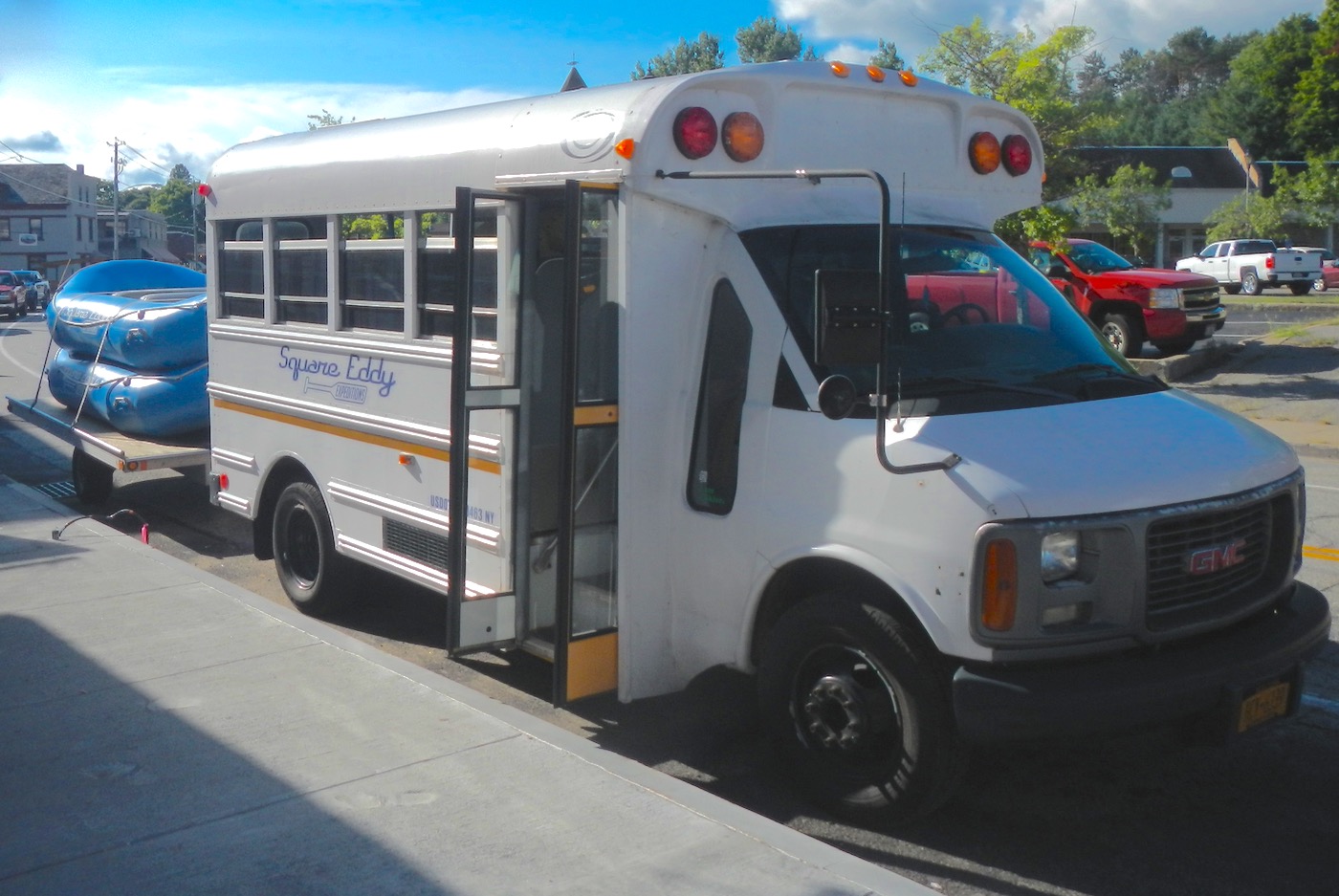 But over the last four years, as my involvement with SquareEddy has grown, my river avoidance was starting to stick out in a very obvious way.
Lori Phoebe and Linc, friends, rafting company owners and guides, have pushed me to take a river trip, but it took insistence from my daughter Neve to make it happen.
We grabbed breakfast at Izzy's and then reported for duty at Square Eddy HQ at 9am. Geared up, we headed out of town, up North River Hill towards the put-in in Indian Lake.
Lori gave us our safety talk. Key takeaways… never try to stand up when be carried by a current… and always grip the end of your paddle to keep it from flying at fellow rafters.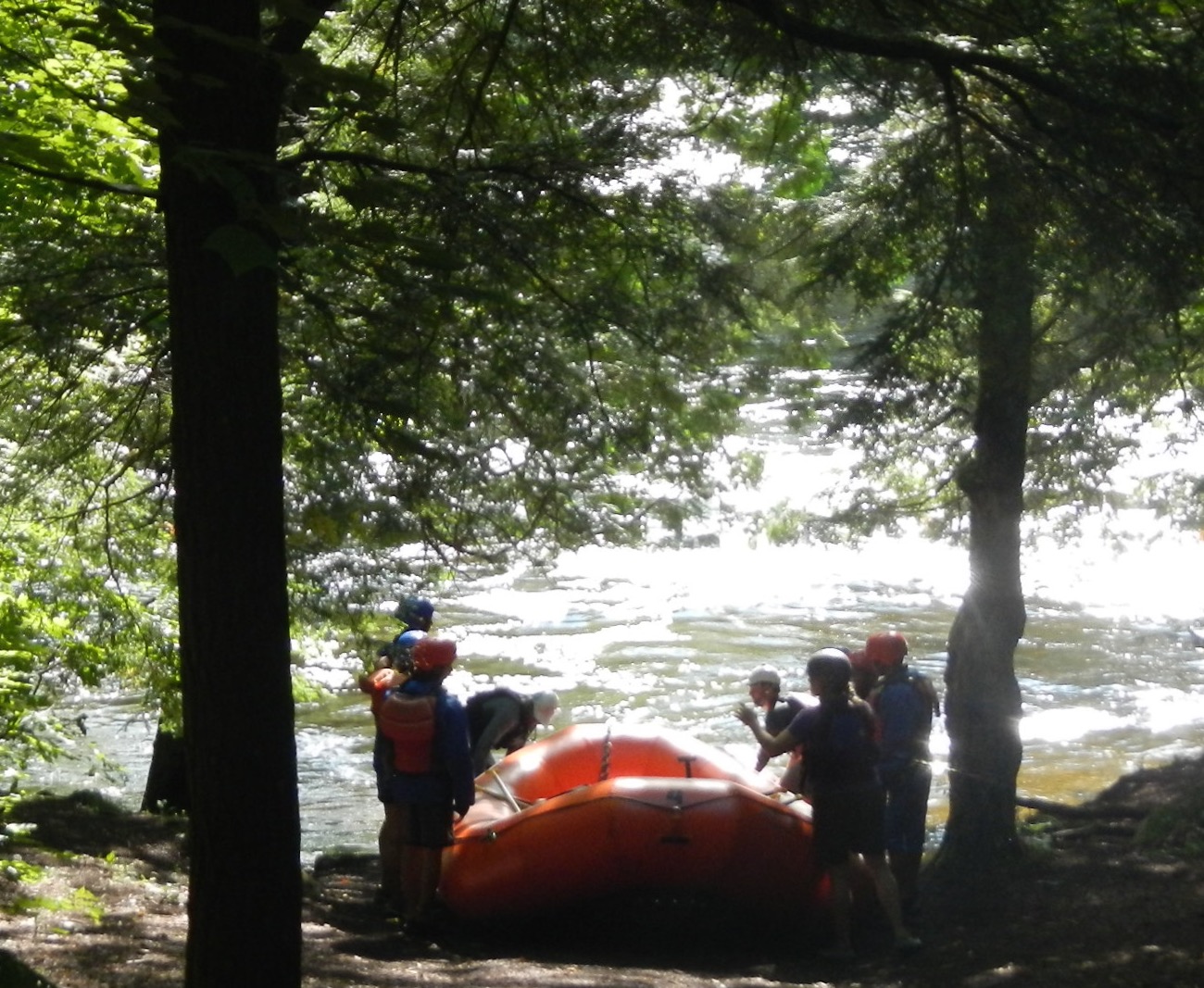 The put-in is a busy place. Even on a slow day Thursday, there are buses pulling trailers with rafts and rafters and guides from all the different outfitters greeting each other.
There is something about the Indian River, downstream from the put-in, that I really liked. This most trafficked section of river felt wild and remote to me.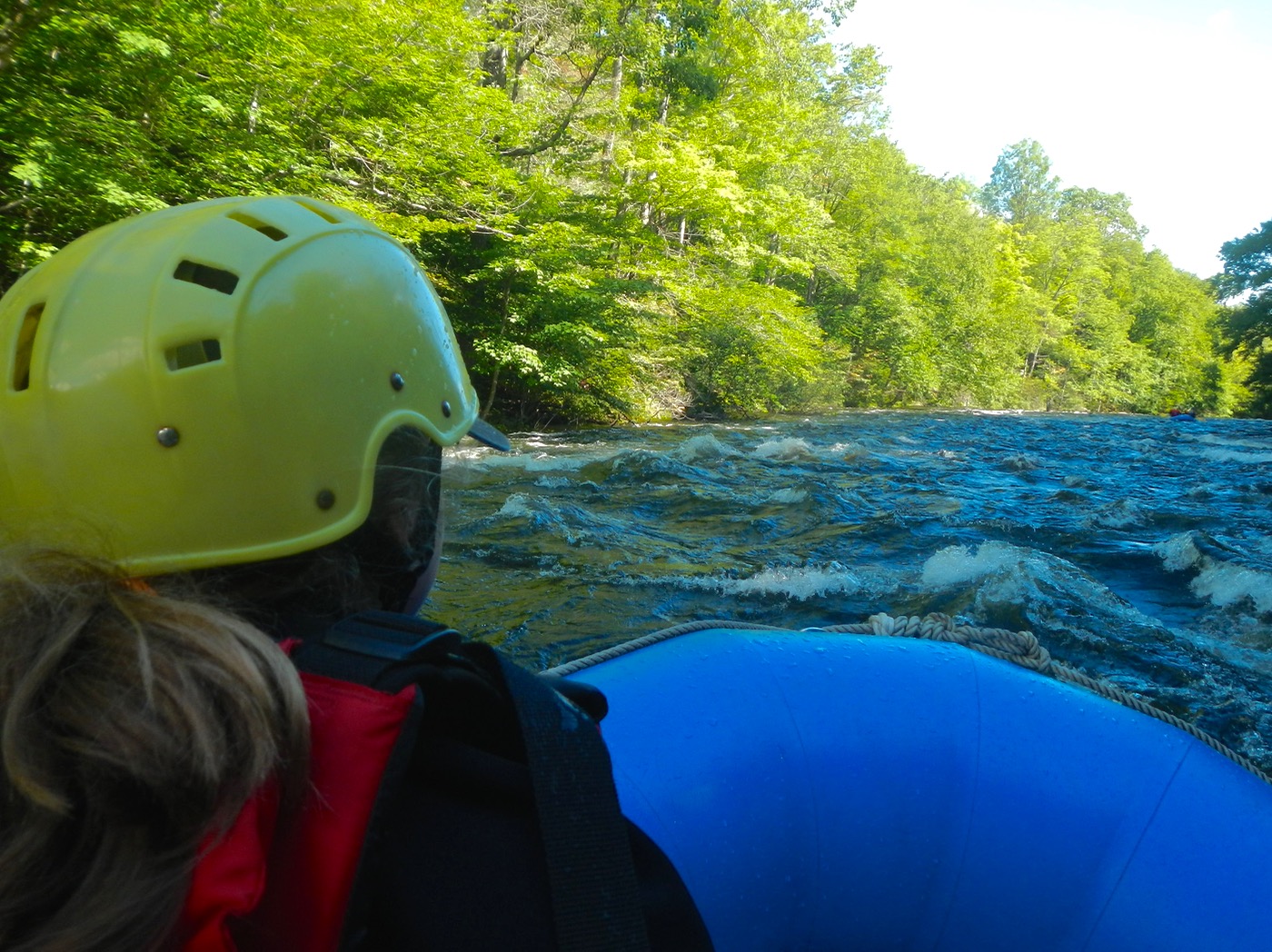 After some last minute instruction, we set off, drifting down in a swift current.  A few minutes later Lincoln tells us that we're coming up to our first rapid. Neve and I got more excited, we'd assumed we were already in rapids.
As we bounced our way down, there was little opportunity to take photos. At the big moments, you had to be ready for the call… "all forward!" Full power into the big waves.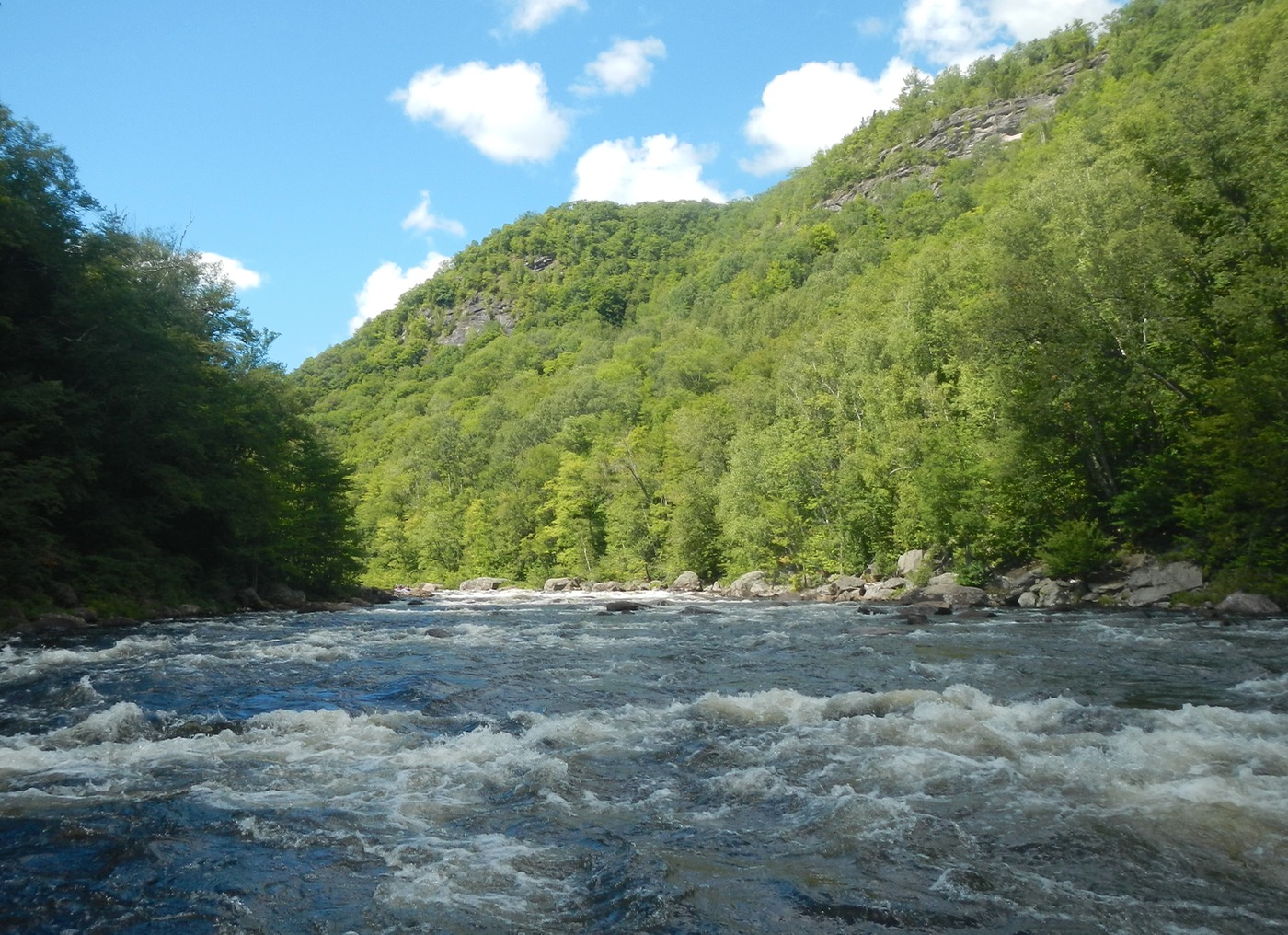 The river was relatively low, 2.5 feet before the dam release. Still there were exciting drops. Givney's seemed like the biggest of the challenges. I now believe we're ready to try a bigger water level, something in the 4-5 foot range.
Still, the most exciting thing for me was watching Neve. She was so pumped and volunteered to sit up front without hesitation.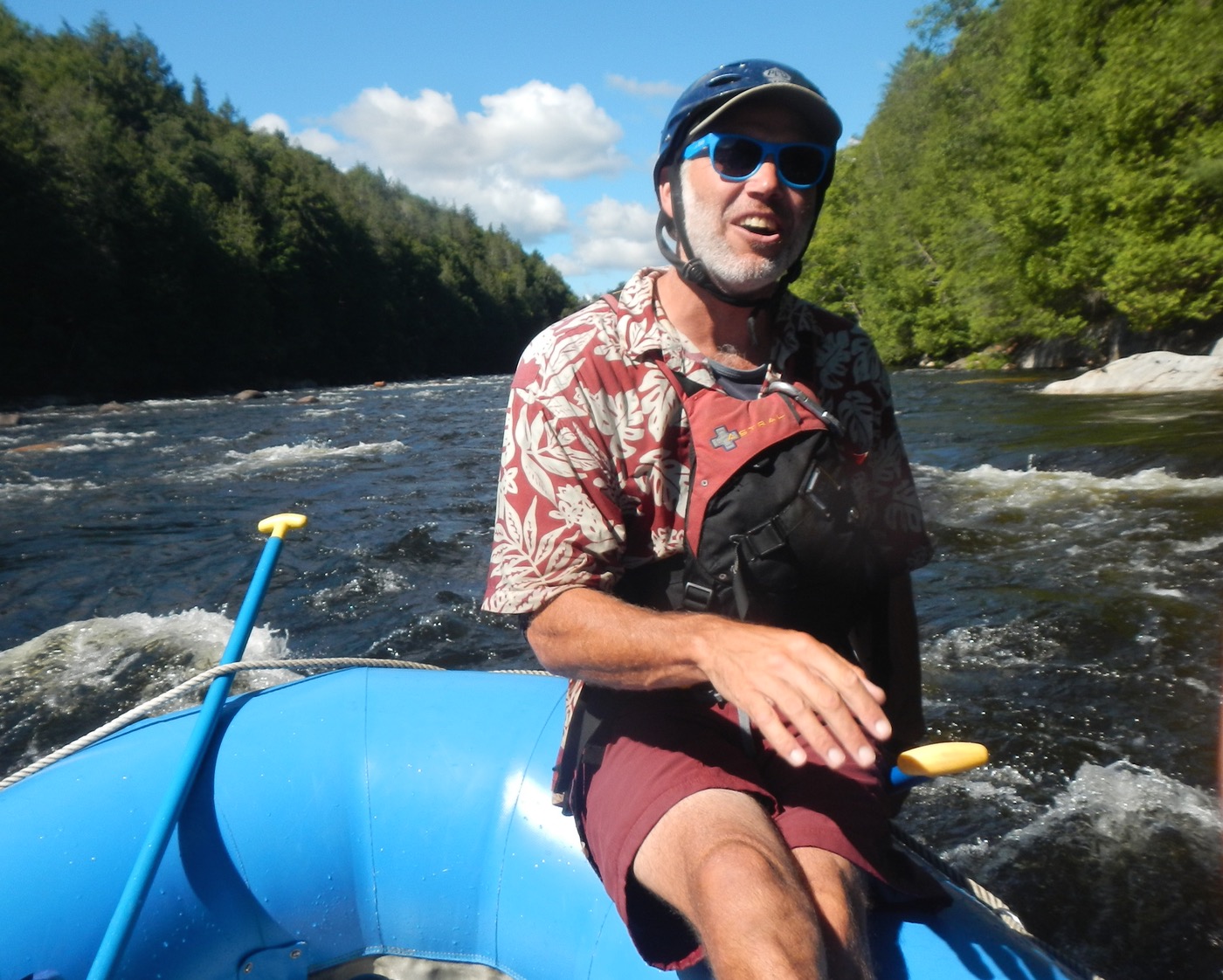 Listening to her glee on the rollers, or after getting a blast of water in the face, it was so much fun. Even tossed out of her seat, she dug every minute of it.
I recommend rafting the Hudson River Gorge with Square Eddy to most anyone, with an adventurous spirit, over the age of eight. The river presents an adventure, and guides Lori and Linc really know how to make it fun.
---
Disclosure: As an member of Square Eddy Expeditions marketing department, I might not be considered an objective source for rafting reviews. Please check out Square Eddy on TripAdvisor and form your own opinion. 🙂