At this time of year in 2009 ORDA announced that snowmaking on Hoyt's High — the signature expert trail on Lookout Mountain at Whiteface — would have to wait. The price tag for the project, estimated at $500,000 at that time, was too steep, when combined with reductions in state funding. Over the last two seasons, skiing on the trail has been limited to those days when the skies delivered enough natural snow to open the steep pitch.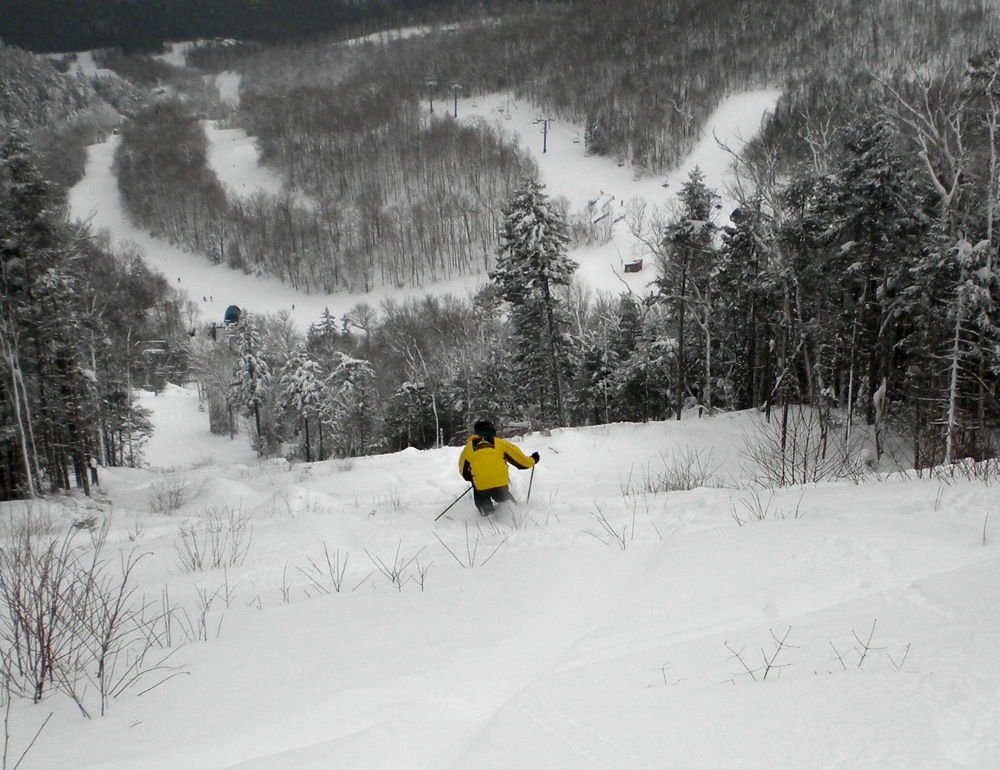 That is about to change. ORDA announced today that the construction of the snowmaking infrastructure is underway and will be completed by the beginning of the 2012-2013 ski season. From our conversation with Bruce McCulley this morning:
"We will be installing snowmaking on Hoyt's High this summer. The pipe has started to arrive and we expect crews on site next week. This is a significant undertaking since the access is limited.
Hoyt's is a classic expert trail with lots of twists and turns and a relatively narrow width. It has a lot of character since we essentially used the outline of the old Cloudsplitter trail when cutting this "new" trail. Cloudsplitter was cut in the early fifties as a test trail on the southeast side of the mountain, and when the ski center was moved to its current location it was allowed to re-vegetate until 2007 when we re-cut the trail. It is over 4700 feet long and has a vertical drop of around 1500 feet.
It is exciting to think that this part of the Lookout Mountain expansion will be available for our guests on a more consistent basis. Hoyt's changes the traffic flow on the entire mountain. We also may cut an access trail into Porcupine Lodge at the top of the Lookout lift. This would be in preparation for the opening of the building as a warming hut and lunch area.  (At this time it does not appear that we will have approvals for public use of Porcupine Lodge this year.)
We also intend to expand our snowgun fleet, purchasing more low energy guns and adding a few more fan guns at different locations on the mountain."