It was late in the evening, and Snow Ridge NY was touting a storm capable of producing five feet of snow. I convinced my girlfriend to take Saturday off and come with me to Tug Hill.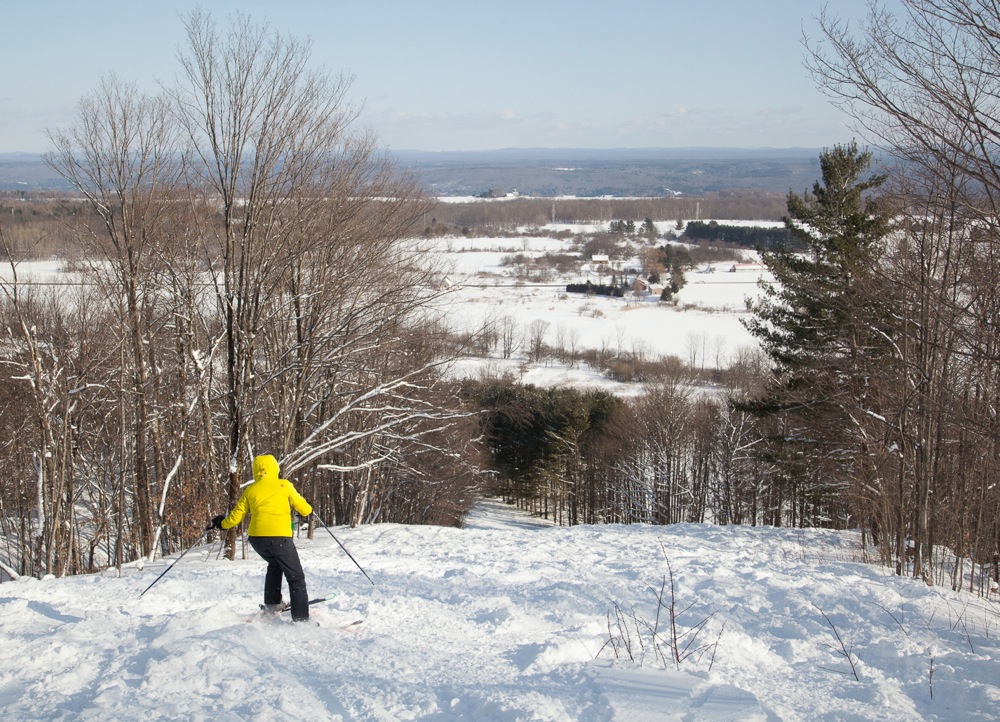 The stoke was high, for skiing and adventure in general. I am filled with a profound gratitude to have found a partner so ready to abscond on long and snowy journeys at every hour. A few podcasts and some Paul Simon helped to keep me awake.
The ride went pretty quickly even as Amy slept. At 7:30 am, Siri was able to bring up the snow report. A foot had fallen and maybe more was on the way. We decided to bypass the Adirondacks and head West.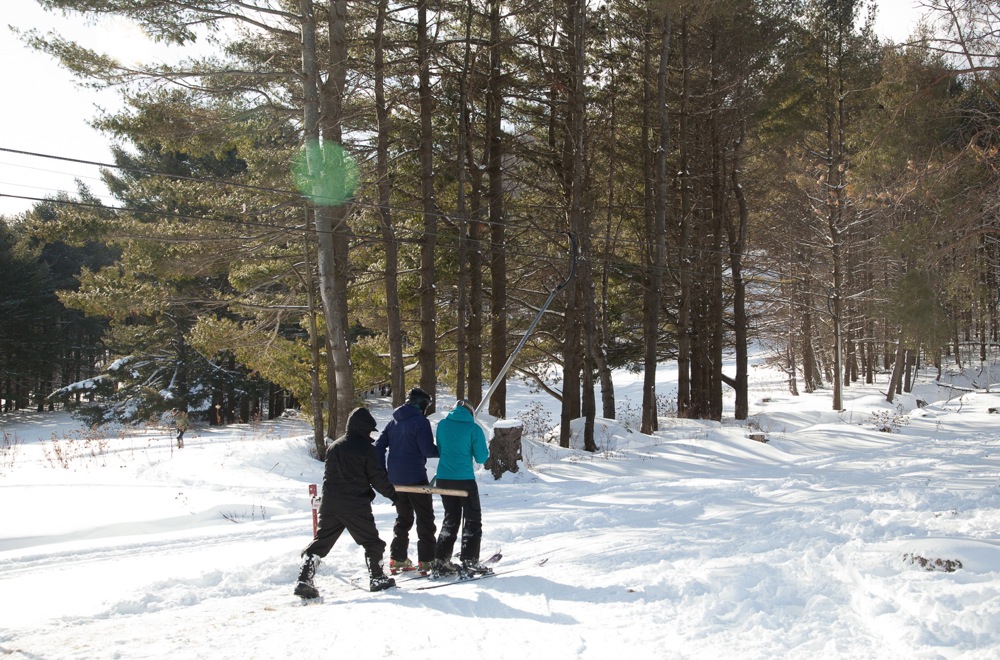 I've seen very little outside of eastern New York despite living my entire life in this state. From what I saw on this trip the area north of I90 seemed like a real cool place.
Towns were neither sleepy nor bustling, and even with the mercury hovering around zero, there was plenty of action as sledders tore up the fields next to the blown over two-lane roads.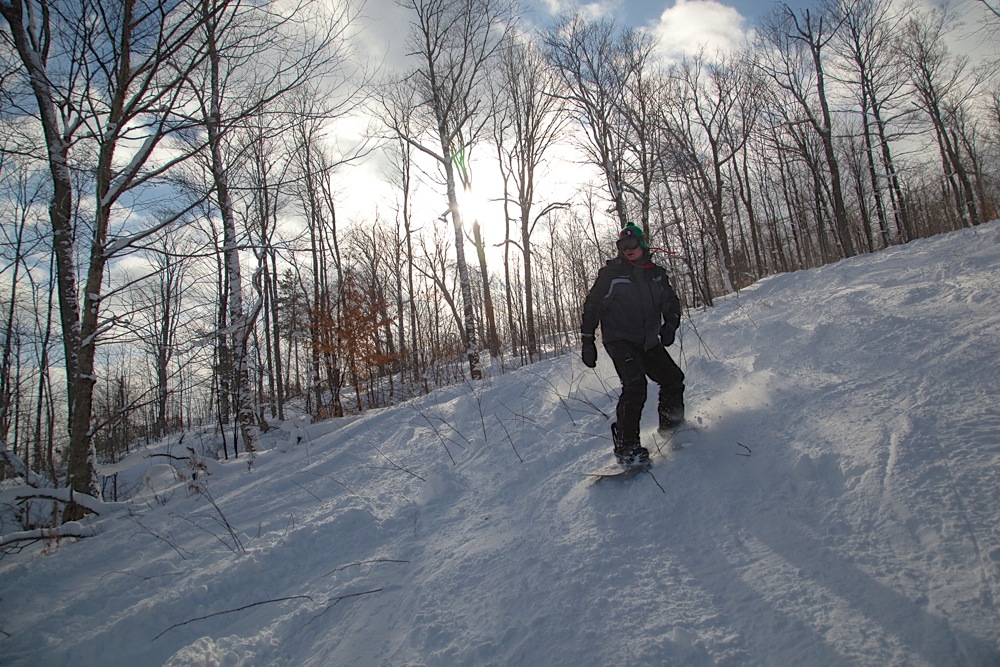 Snow Ridge is a land of legends at this point, perhaps because my introduction to it was from the Meatheads 8mm footage in the 2006 film Wanderlust.
The grainy pow shots are seared into my brain, but the day we arrived the soundtrack was more Kodachrome than Sounds of Silence.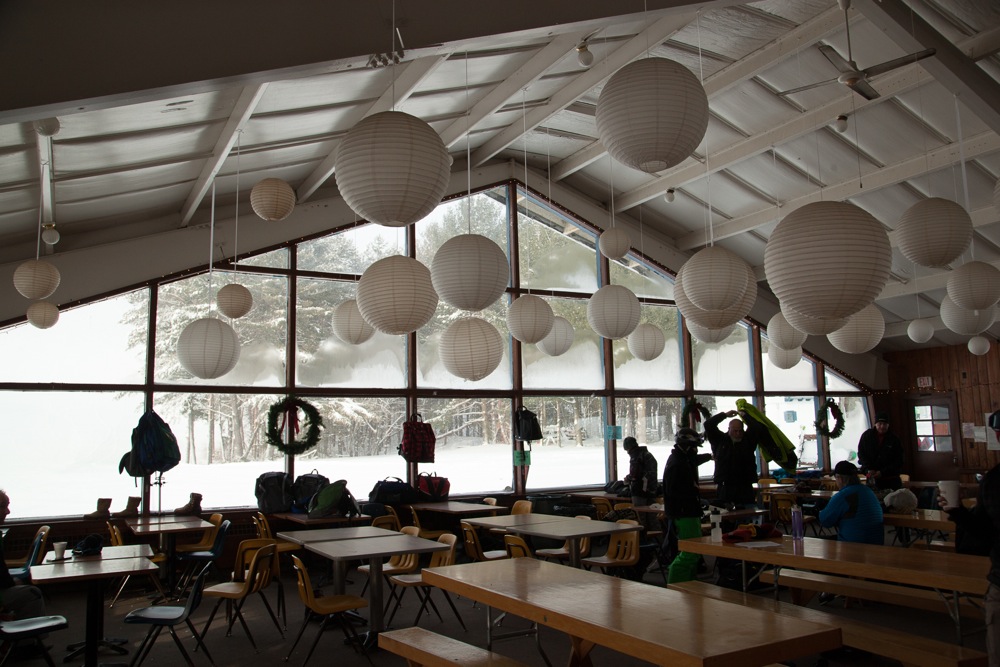 Projected snow totals were overstated, but the open slopes were perfect practice for Amy, at least in the beginning of the day. As her confidence grew, the staff worked the mountain opening up more terrain.
By the time the T-bar terrain opened, we were skiing uphill and down, a real treat as it was the first day of the season the lift spun.
The snow was as flat as a loosely stretched canvas and we finished the day mastering strokes of every shape on the trails, darting in and out of the trees along the side.
Pow crazy after all of these years.