In the spring of 2007, I started skiing with a camera. The next summer, I realized how enjoyable it is to look back at photos from the winter, and since 2008, I've carried a camera whenever I'm out on snow.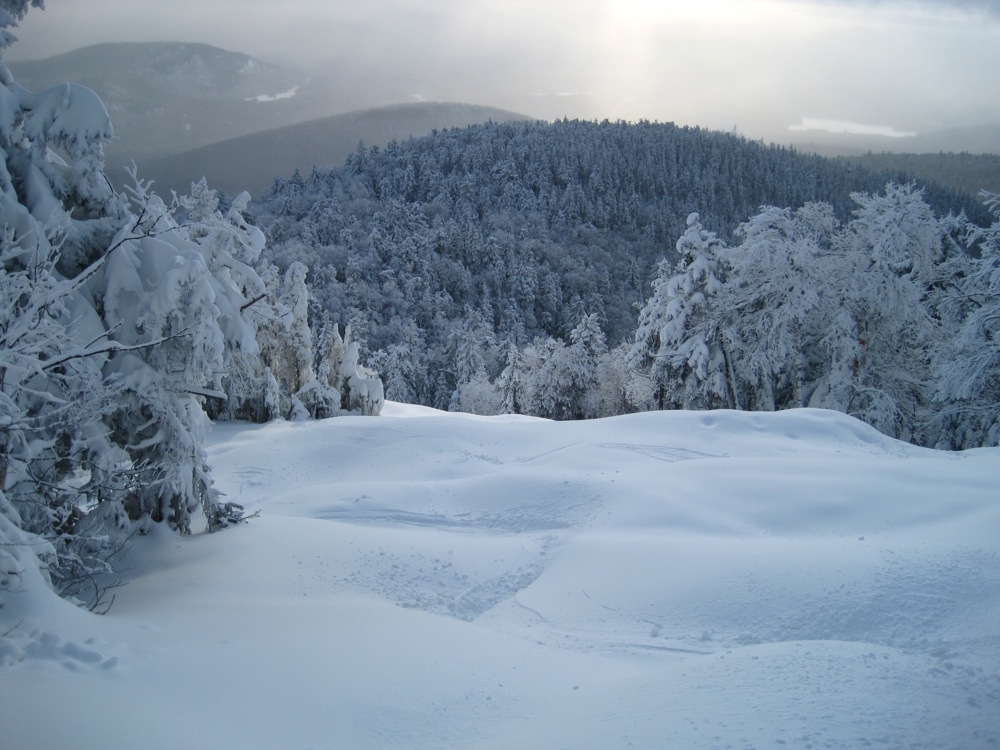 I've always considered myself a skier, with a camera, as opposed to a photographer on skis. My primary goal has always been skiing, with photography serving to enhance the experience and memories.
But this year there's been a shift in my thinking. Especially when I'm skiing alone. I'm starting to see skiing and photography as an integrated activity seeking out images — sometimes to the point of interrupting a great string of turns to pull up and capture the moment. A few times, like in the photo above, I've relinquished first tracks to capture a shot. It's not unusual for me to take 150 pictures in a day.