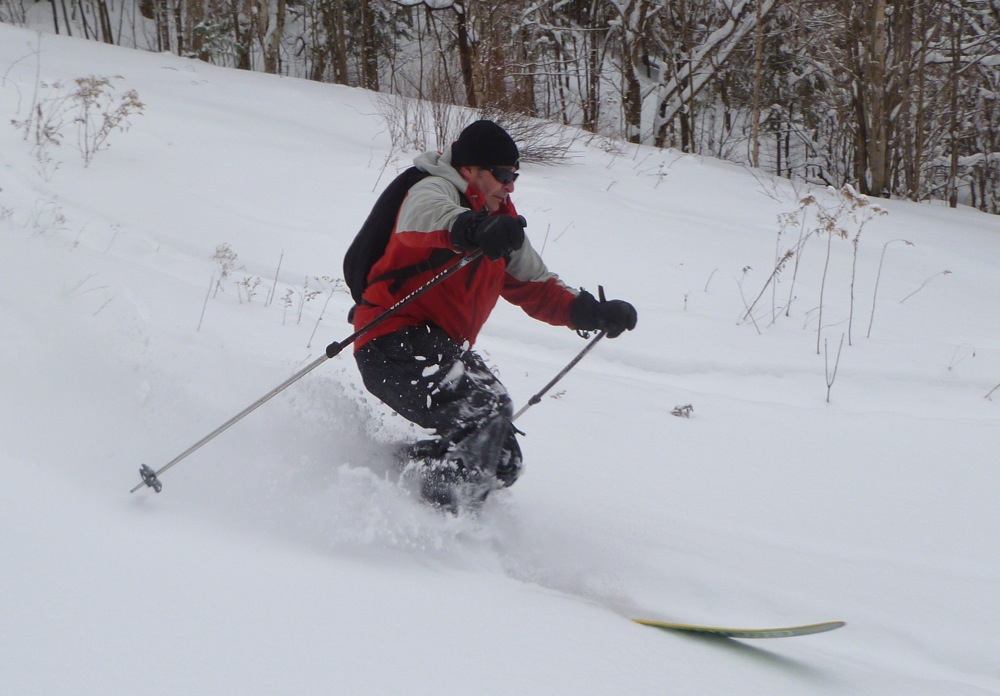 New York is a bit of an underdog in the world of skiing; under appreciated, by some, for lower snowfall totals than our neighbor to the east, Vermont.
It may be for this reason that our neighbor to the north, the Province of Ontario Canada, holds a special place in the hearts of the New York skiers who publish the New York Ski Blog. Known affectionately to us as "The Hinterlands," Ontario is blessed with snowfall and cold temperatures, but short on vertical drop.
In addition, like those of us based in New York, Hinterlandian skiers seems to extract every ounce of joy out of small pleasures and diminutive stashes on their home turf.  For these reasons, when Lake Huron dumped a nice pile of fresh snow to our north in late January, it was with great pleasure, and only a small amount of jealousy, that we read the reports.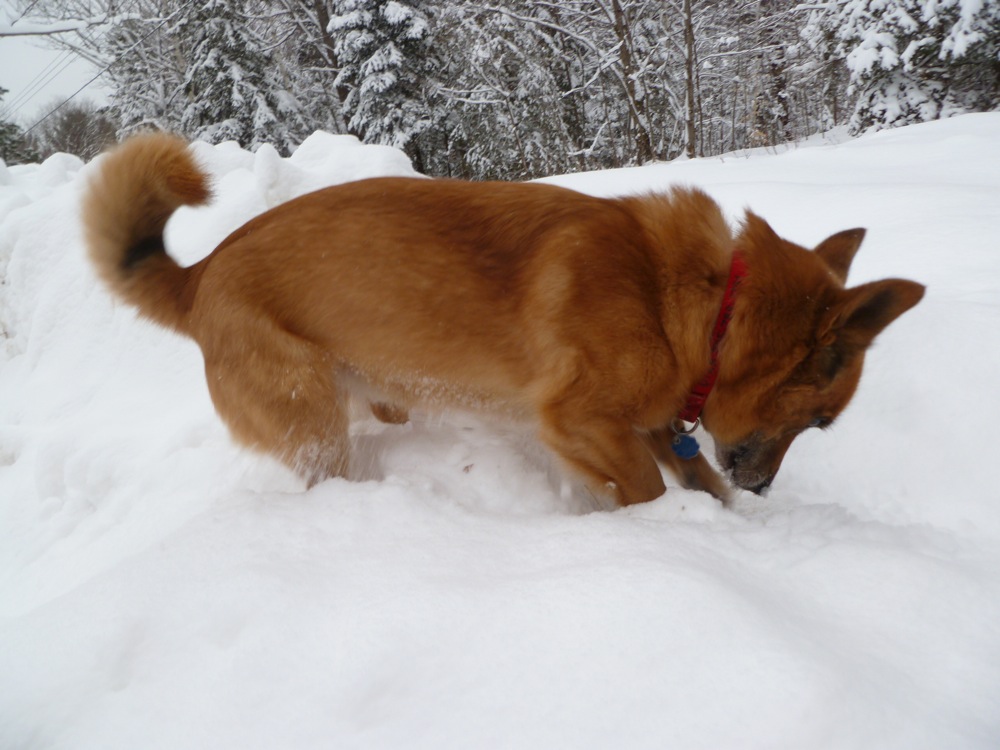 "We arrived at The Pipeline. We call it that that because, well, that's what it is: a big cut through the trees for the natural gas pipeline runs under the hill. The conditions were very surfy, especially when your skis are like surfboards. Mega-thanks to the pipeline workers who clear-cut all the brush off the run back in the fall. You can pretty much open it up and ski the whole hill, as long as you avoid the big rocks here and there.
It's kind of nice having one's own private powder bowl. All the tracks that day were ours. When we tell most other people (especially skiers) about this kind of activity, they just scratch their heads in disbelief. Oh well, more snow for us!"