After getting the lowdown on ARISE and the Adirondack Club Resort from Jim LaValley, David Tomberlin offered to drive me over to the hill. The plan was to connect with Cliff Levers for a site tour. We chatted in the car on the way over.

NYSkiBlog: David, who are the key players at Big Tupper?
David Tomberlin: Last year, Jim functioned as Chairman of ARISE and the General Manager of Big Tupper. This year, Jim will continue to chair ARISE, but Zach White, who has worked at Titus and Whiteface, will step in as GM.
In addition to Zach, there will be three other paid employees on the hill. Bill Mozdzier will be our Mountain Manager. He's a bit of a grooming legend. Cliff Levers, whom you'll meet today, is already acting as our Lift Manager, and Don Dew Jr. is our Administrator.
Obviously, we couldn't run Big Tupper without our volunteers. And experts from Paul Smith's College and Whiteface will be providing consultation.

We arrived at the hill. It didn't look like anyone was on-site. It was one of those rare moments when Cliff Levers wasn't fixing something. David was sure he'd arrive soon, so we started poking around the base.
NYSB: What was the biggest obstacle to reopening?
David: The facility was dormant for 10 years. There were a ton of obstacles ranging from getting approvals from the various regulatory agencies; getting the lifts operational; making the lodge usable, cutting and clearing trails, and establishing a pool of volunteers that was large enough to take on the task.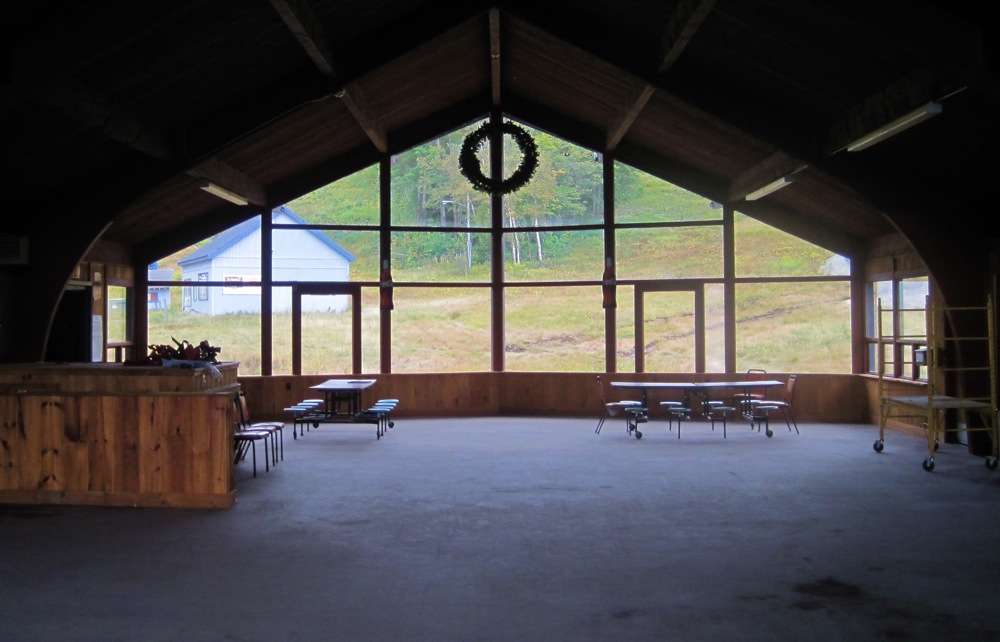 NYSB: What will be Big Tupper's operating schedule?
David: We'll be operating the same as last season: Fridays, Saturdays, Sundays, and holiday Mondays. We may pick up a few more days during Christmas and Presidents week, depending on conditions. Keep in mind that we are not doing any snowmaking. We're relying on Mother Nature. We skied 66 days last year and we were consistently complimented on the quality of our surfaces: beautiful skiing on natural snow.
NYSB: What about ticket prices? Day tickets, season passes etc.
David: Day passes will be $15. Season ticket prices are $150, students and seniors will be $75. A season pass for a family of four is $400.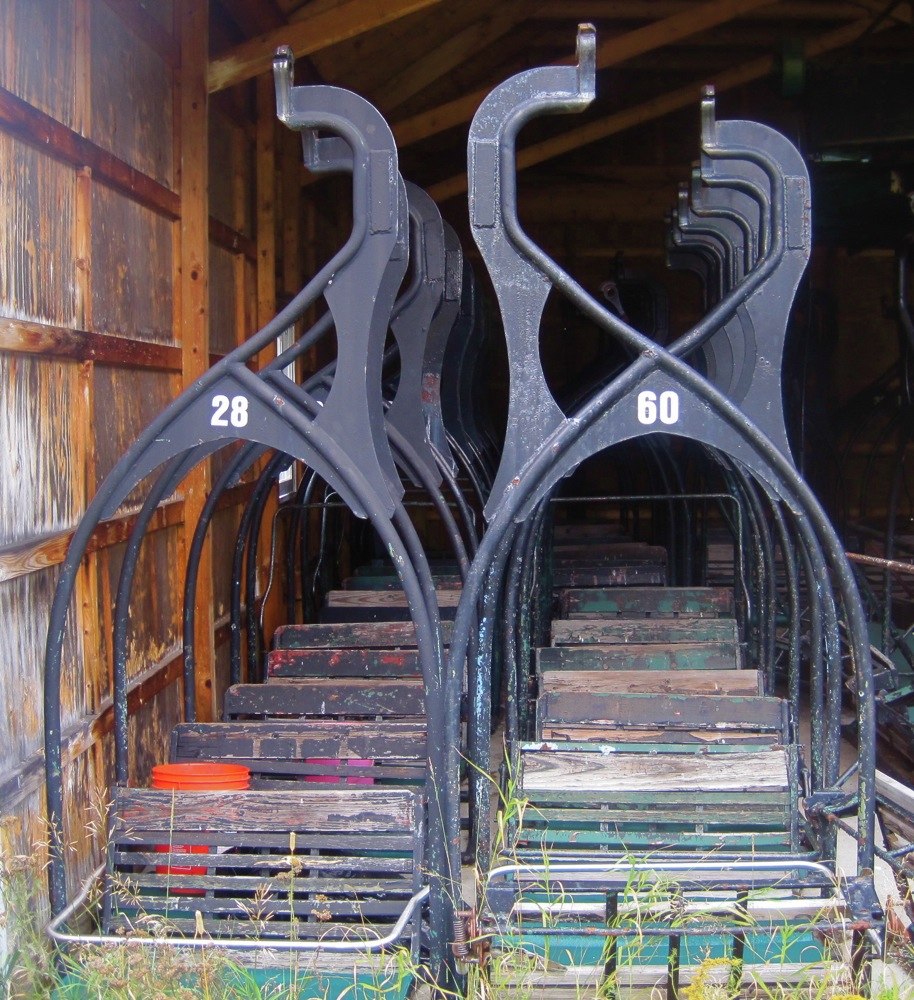 NYSB: Who are you expecting Big Tupper's customers to be: locals, day trippers or overnight tourists? What kind of mix?
David: Based on last year, we expect 50% to be local, while the balance will be regional users — people traveling 20 miles or more.
NYSB: Will you advertise?
David: Little to none. Word of mouth about our ticket prices spread quickly, and we're anticipating a 25-30% increase in skier visits this year. We did 8,000 visits last year.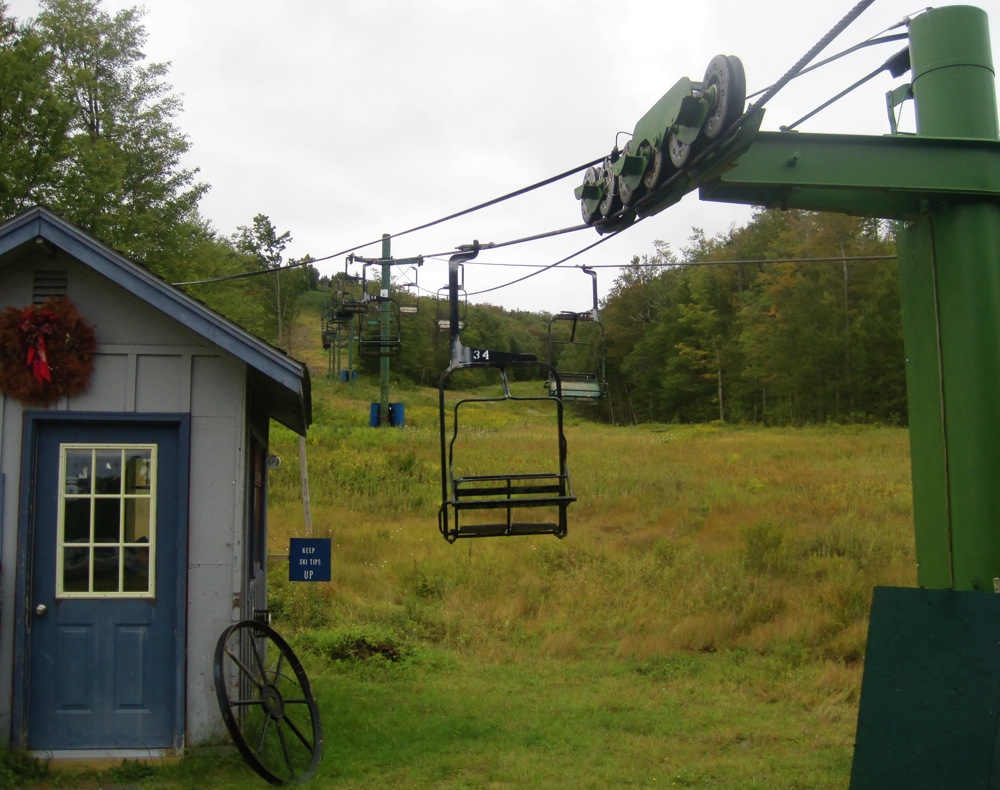 After taking pictures at the base area and chatting for a while we tried to raise Cliff Levers on David's cell phone. No response. David could see that I was anxious to get up the hill and a little nervous that I wouldn't. He very graciously offered to see how far up we could get in his car. I was surprised at the offer, but not about to turn it down.
NYSB: Which lifts will operate? At what point, if any, do you plan to re-open the Mt. Morris lift and terrain pod?
David: We will operate Chair 2 and the rope tow this season, and we are currently working on Chair 3, which will provide access to the entire mountain. Chair 3 is contingent upon approvals from the regulatory agencies, getting trails cleared, and having enough volunteers.
We crawled our way up the work road, up some very steep pitches to the top of Lift 2. The lift shack and the line looked to be in reasonably good shape.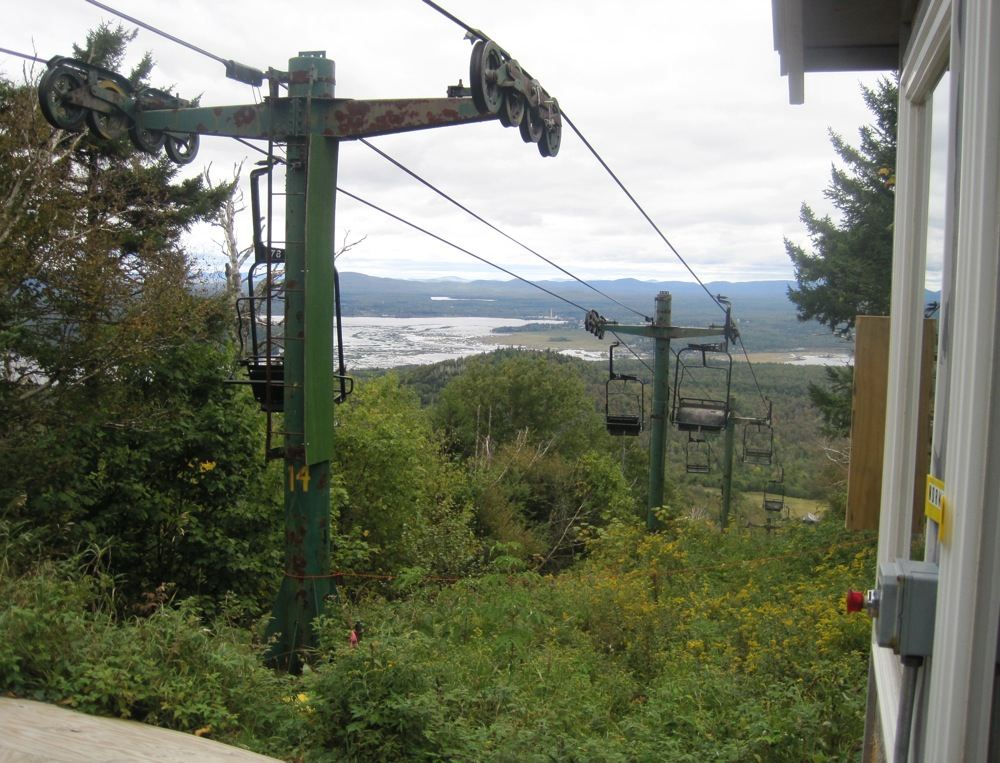 NYSB: What terrain will be open?
David: From beginner to black diamond. The key is Lift 3. If we can get it online we'll use Spruce Run to get over to our most challenging terrain under Lift 1.
NYSB: Will there be "enhancements" to the terrain, i.e. creation of glades, terrain park, border/skier cross course etc.?
David: Our goal is to develop a natural terrain park.
I started eyeing the summit. I'd come a long way to see Big Tupper and did not want to turn back without getting to the top. But clearly we weren't going up there in David's car. We headed back down to check out Lift 3.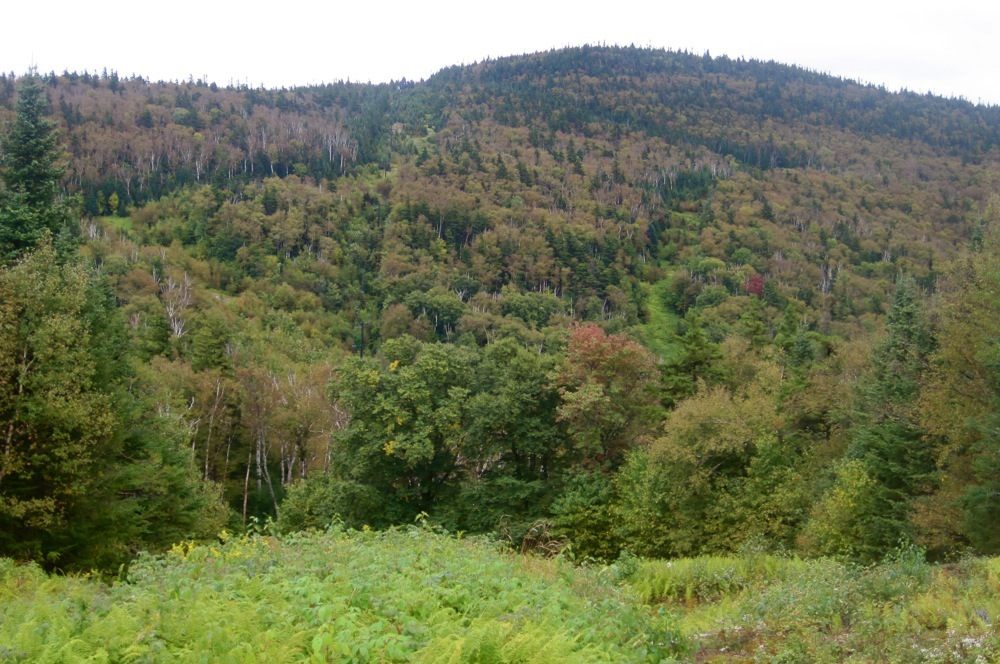 NYSB: What is your tree skiing policy?
David: No out of bounds for now. We've been given a gift from the landowners, and we are sensitive to any increased liability issues. Tree skiing will probably be allowed once the resort is approved.
NYSB: Will you leave specific trails as bump runs?
David: We aren't planning on having any bump runs.
NYSB: Any cross promotion with ORDA?
David: ORDA has been a terrific supporter, and we saw a big response last season from skiers that spent one day at Whiteface, and then decided to try Big Tupper. But we don't have any specific promotions planned.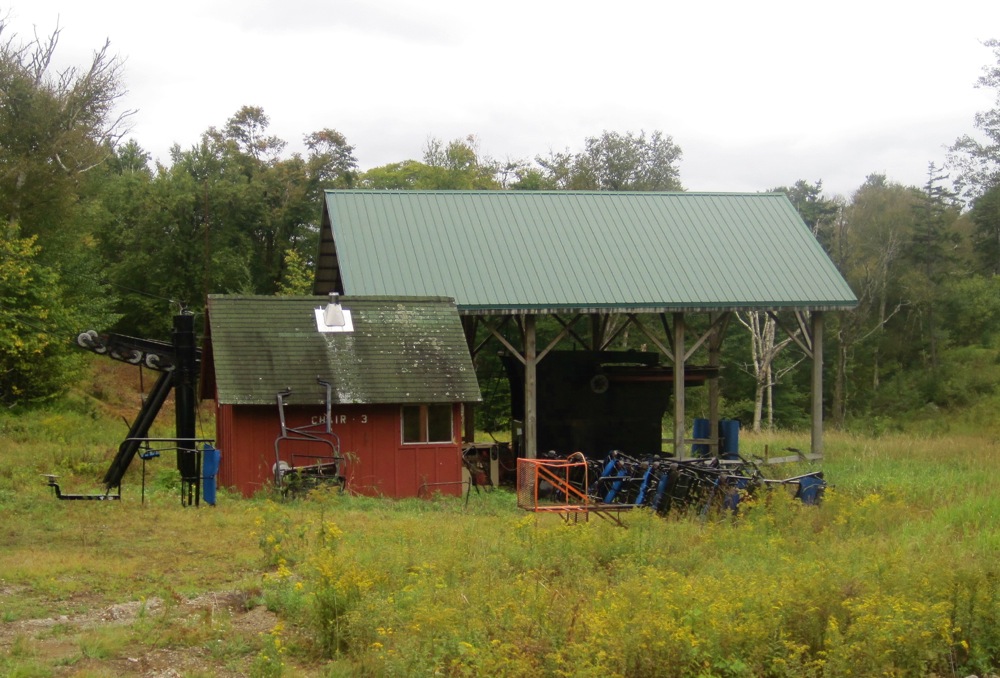 I left David in the car, working the phone to see if he could raise anyone capable of getting me to the summit.  I jogged down to the bottom of Lift 3, which also looked to be in fairly good shape. It looked like a six-cylinder diesel unit.  I looked up the line trying to determine how long it would take to hike to the summit. I jogged back to the intersection where I'd left David to let him know of my plan. When I got back to the car, Cliff was arriving on a four-wheeler. We did introductions, and then I asked about the top.
NYSB: Cliff, do you have time to take me to the top?
Cliff: I've got the time, but I don't think the truck will make it up there today. It's just too muddy.
NYSB: The truck? What about this four-wheeler?
Cliff sized me up and then hesitated.
Cliff: Yea, this will make it up … you sure you want to do this?
NYSB: Let's go.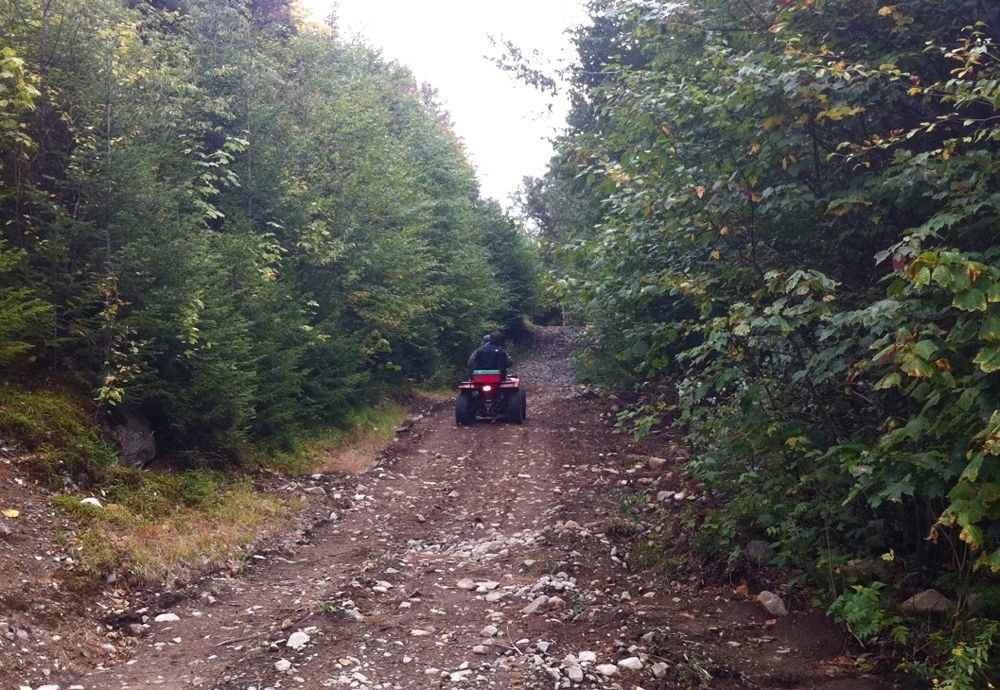 Next: The Summit of Big Tupper