Throughout my life, I have strived to avoid working on my birthday, July 23. For the most part, I have been successful at achieving this objective, despite the fact that in my long-time job, mid-summer is a very busy time. I guess it helps to be the boss, and I can just tell the manager who takes care of scheduling that I am taking the day off. OK?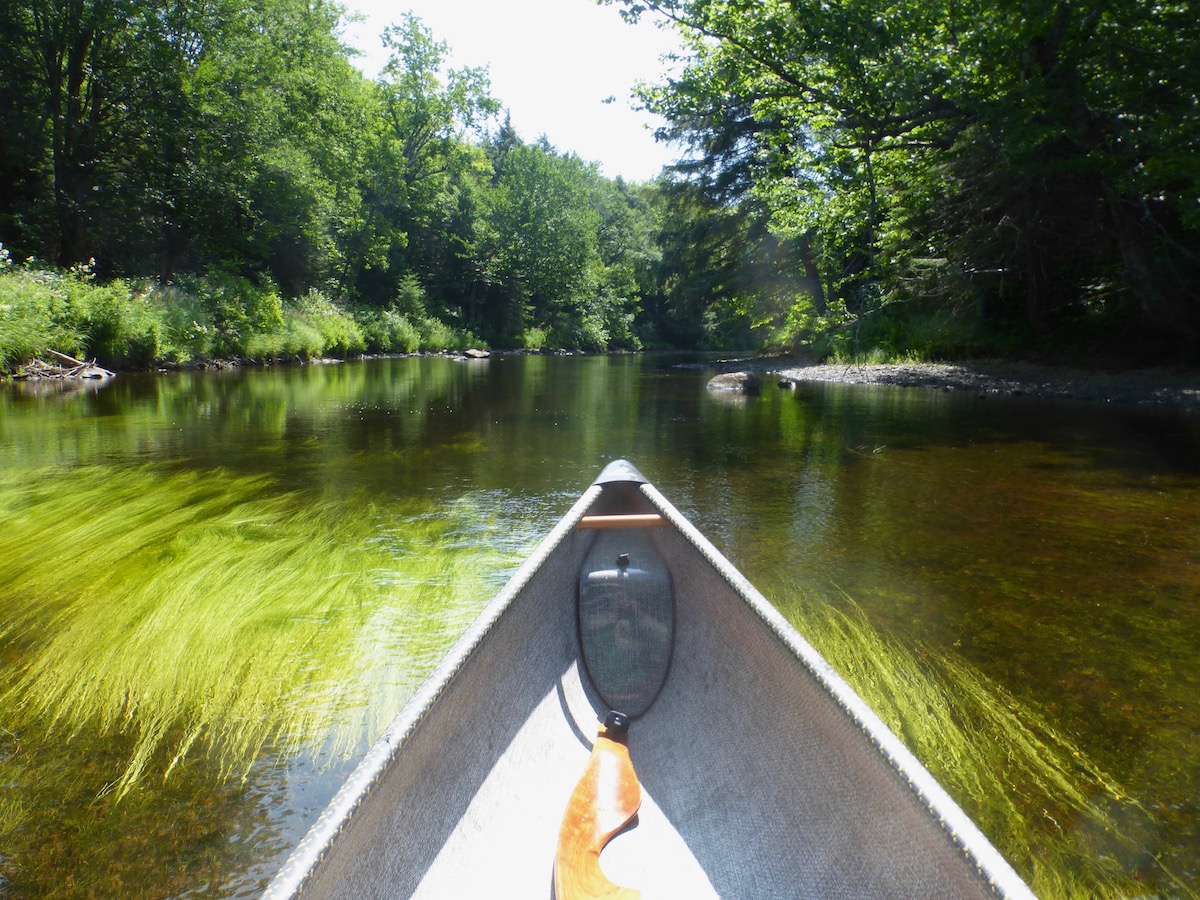 I try to plan some kind of outdoor adventure, using the birthday excuse to avoid getting sucked into mundane chores like mowing the lawn, painting the house, etc. It is a good setup and helps give me a kick in the butt to do something fun instead of what "needs to be done."
This year was no exception, though complicated by the fact that my wife (aka Blue Toes) had to get to work and we only have one vehicle at the moment. Fortunately, she works where I do (I'm her boss at work, we switch at home) and where I work is a good place to get organized for outdoor activity. I picked out a canoe day trip that would bring me back to the shop in time to get a ride home.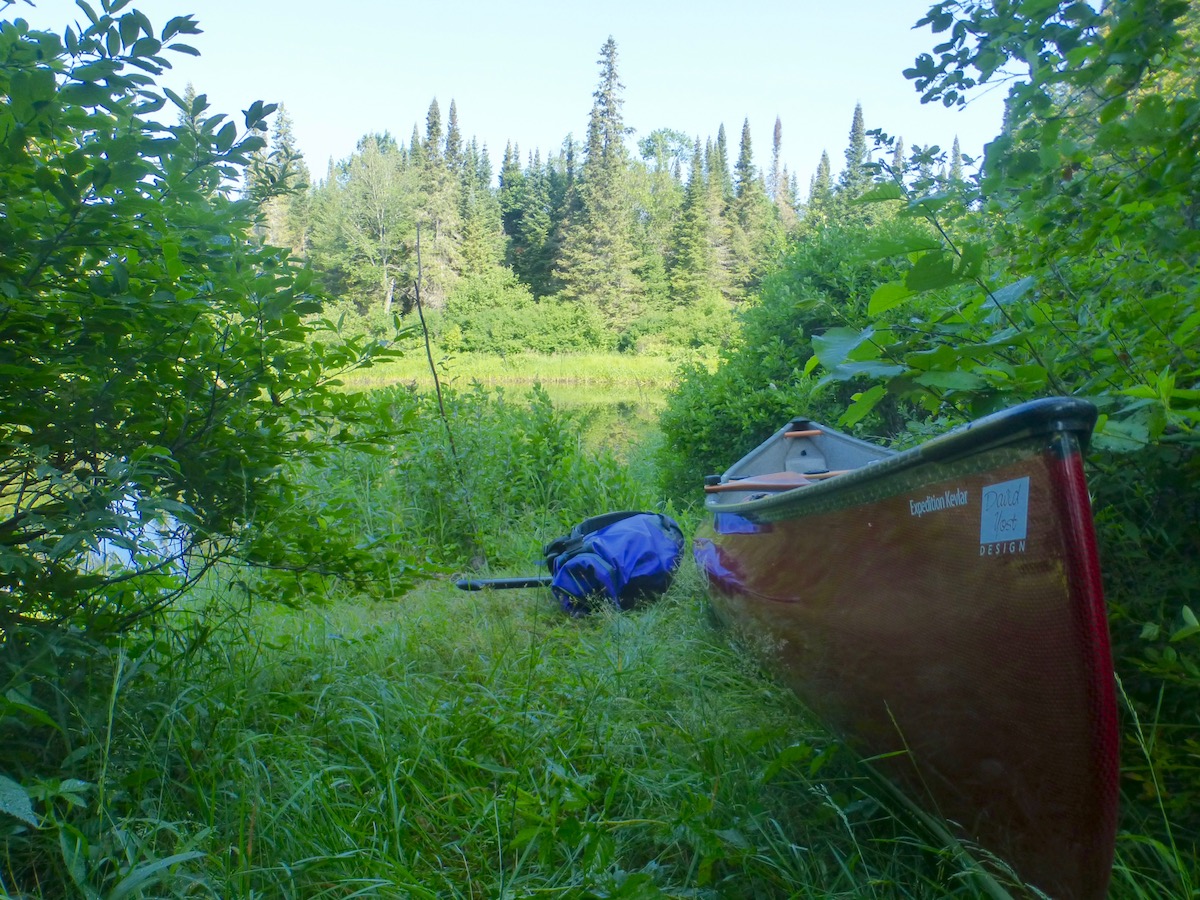 By 9:30, I had wangled a ride up the highway from one of my co-workers and was ready to start paddling a section of the Oxtongue River, from the Algonquin Park boundary back to Oxtongue Lake, where we work. I also wangled the use of a new demo canoe from our friends at Swift Canoe, the Prospector 14 solo. I could have used my own solo canoe but wanted to try out this new model, and a mellow river trip was the perfect route for the boat. There are some perks to working in the outdoor industry.
Within five minutes of setting out, I encountered the only unexpected obstacle of the day, a fallen tree in the channel leading to the river proper. Not having a chainsaw, I plodded through the arrowhead plants and dragged around it. Beyond that, it was clear paddling with some known portages around two waterfalls and the potential for low water wading.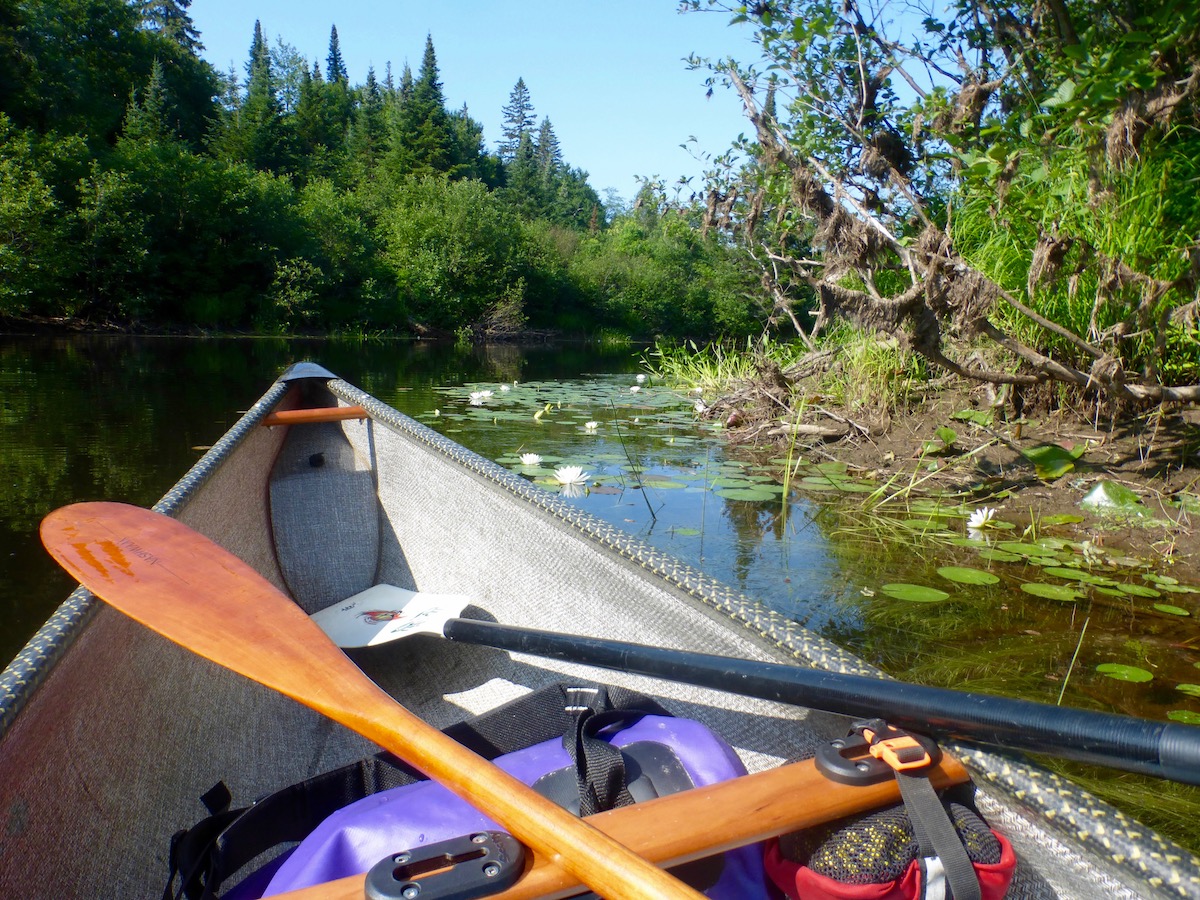 The first hour of the trip is spent going around corners, looking at water lilies, and looking for wildlife. I saw a robin, a kingfisher and a gull. Lots of beaver sign but no beaver. No charismatic large mammals. After that, the river picks up speed a little bit, there are a few easy rapids. Eventually you get to the first of two significant portages around waterfalls.
At Gravel Falls I did the first third of the 955 m (1045 yard) portage, and took a break. It was this point that I discovered that my formerly "trusty" 5.10 river boots had completely failed. Fortunately I had anticipated the potential for this and packed a spare pair of shoes. I put in at this point, wading and paddling down the easy rapid to avoid walking the bug-infested portage.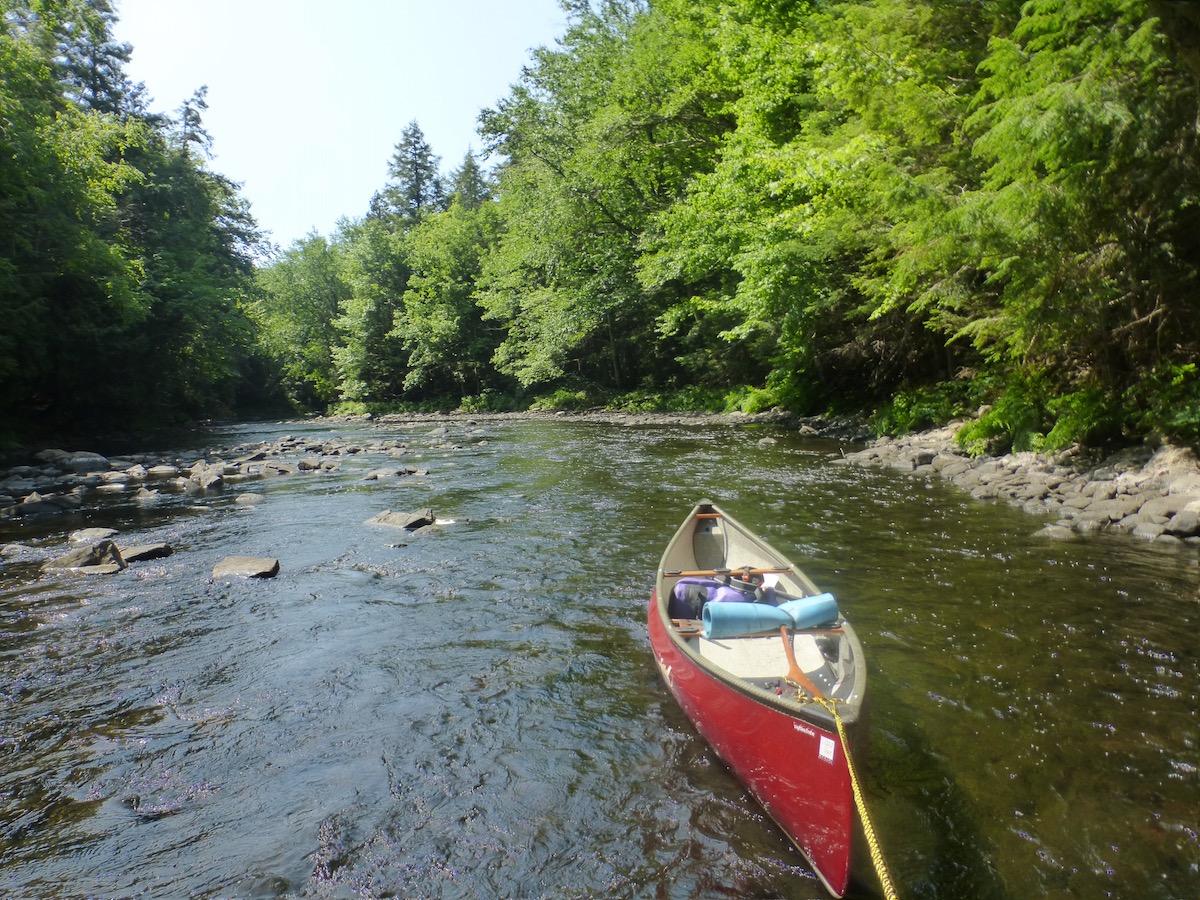 The prettiest part of the river is between the two waterfalls. On the way to Ragged Falls, you paddle in a deep valley, surrounded by ancient cedars and hemlocks, drifting over grass beds and past beaver houses. I saw some kind of hawk roosting in a tree and the first sign of civilization, a canoe heading upstream. The woman in the bow was clearly putting her shirt on as I approached.
Ragged Falls is a road accessible place, and the hoots and whistle of hikers could be heard as I got closer. Kind of weird after four hours of utter solitude. Much to the amusement of some German tourists, I lined down a little rapid to skip half the portage, made my way to the bottom of the falls and headed out on the lake and back to the base. After Blue Toes finished up, we headed for town, picked up some Indian take-out and headed home for a nice dinner. A great day to turn 62!