The last couple of seasons have been anything but predictable. With that in mind, I decided to mix things up and go for a new pass. Last Spring, Owl's Head offered a midweek pass for a limited time. If you signed up with three of your friends, It worked out to about 450/4 ways.
Cheap, and it entitled the bearer to ski the rest of the season and then daily until next Christmas when it would convert to midweek and non-holiday. I figured that the closest I might get to Jay was seeing it from the couple of south-west facing slopes of Kaboul. With a group of us committing, it meant that we'd always have someone to carpool with too.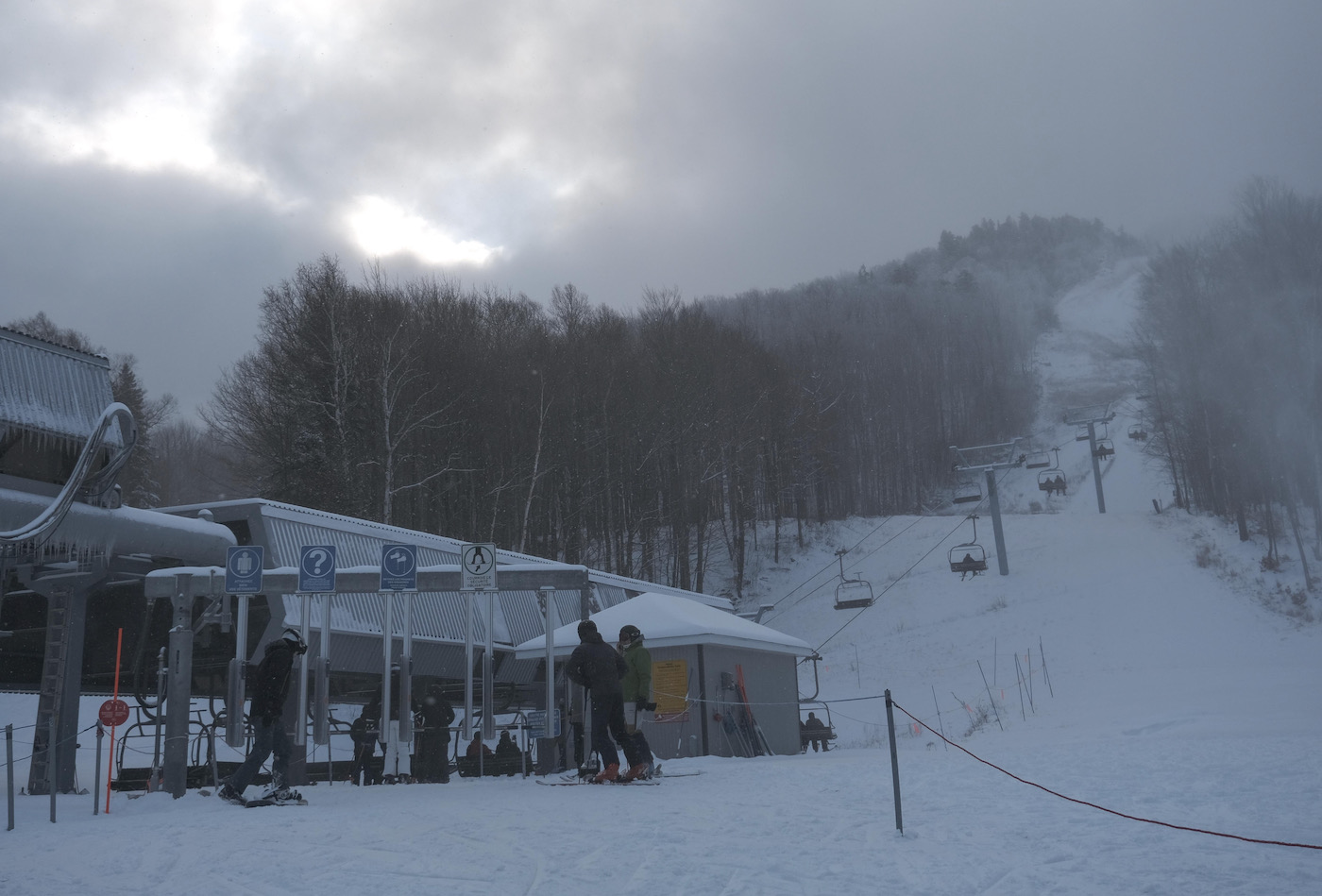 My job was pretty easy going about powder coughs, and the forecast looked good for March — it was a no-brainer. Owl's Head has become my go-to for day trips when there is snow because I prefer it to the crowds at the other township resorts.
The vibe is pretty unique. There are lots of families with racer kids buying up the condos around the base chairs, still it isn't fancy. It feels like it's for everyone, maybe even more so for me because a good portion of the staff seem to be fluently bilingual. The thing that brings me back is the only language I'm truly interested in — skiing, and for that it is almost always "ski-on" at the chair.
Owl's Head is a terrific hill. Literally perched above Lake Memphremagog, a few miles north of Newport VT, I never get tired of the view. The main trails on the fall line are steep, especially at the top, where you get a real sense of skiing into the lake.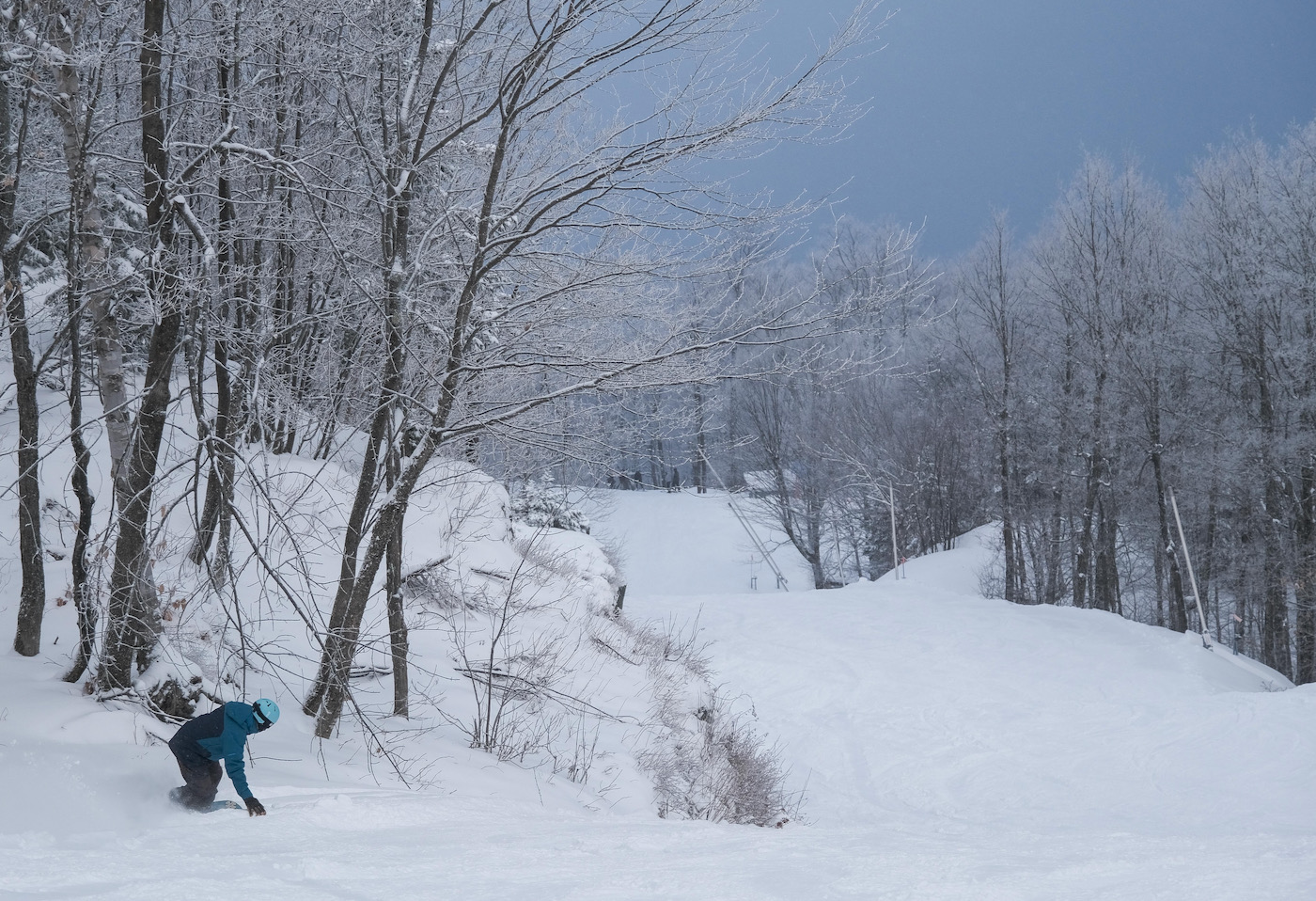 The mountain might resemble its namesake, and you feel like a bird of prey rocketing around those steep slopes and diving left and right into narrower options. You can always find an interesting line or something to bounce off of, something my buddy excelled at.
When we booted up last Sunday, Owl's Head was a distant hoot from that deep spring snowpack. Old man winter has slumbered the past month, bringing us a grim start to the season. I thought we would have had a couple of trips on the pass before the holiday but, sadly, the weather hasn't cooperated.
The new owners have put in a lot of money into the lodge and snow guns, but the hill is still dependent on the sky. This meant one way down more or less, either into the main chair most of the way down or all the way to the lake.
Six inches of fresh sat on the slope but there wasn't much under that off of the man made piste. Still, Lilly's Leap provided the flocks of reverse snowbirds a nice flight path. I never complained about the terrain. It was a beautiful day, greybird, but soft and mild and the sun was dying to make an appearance that never quite happened.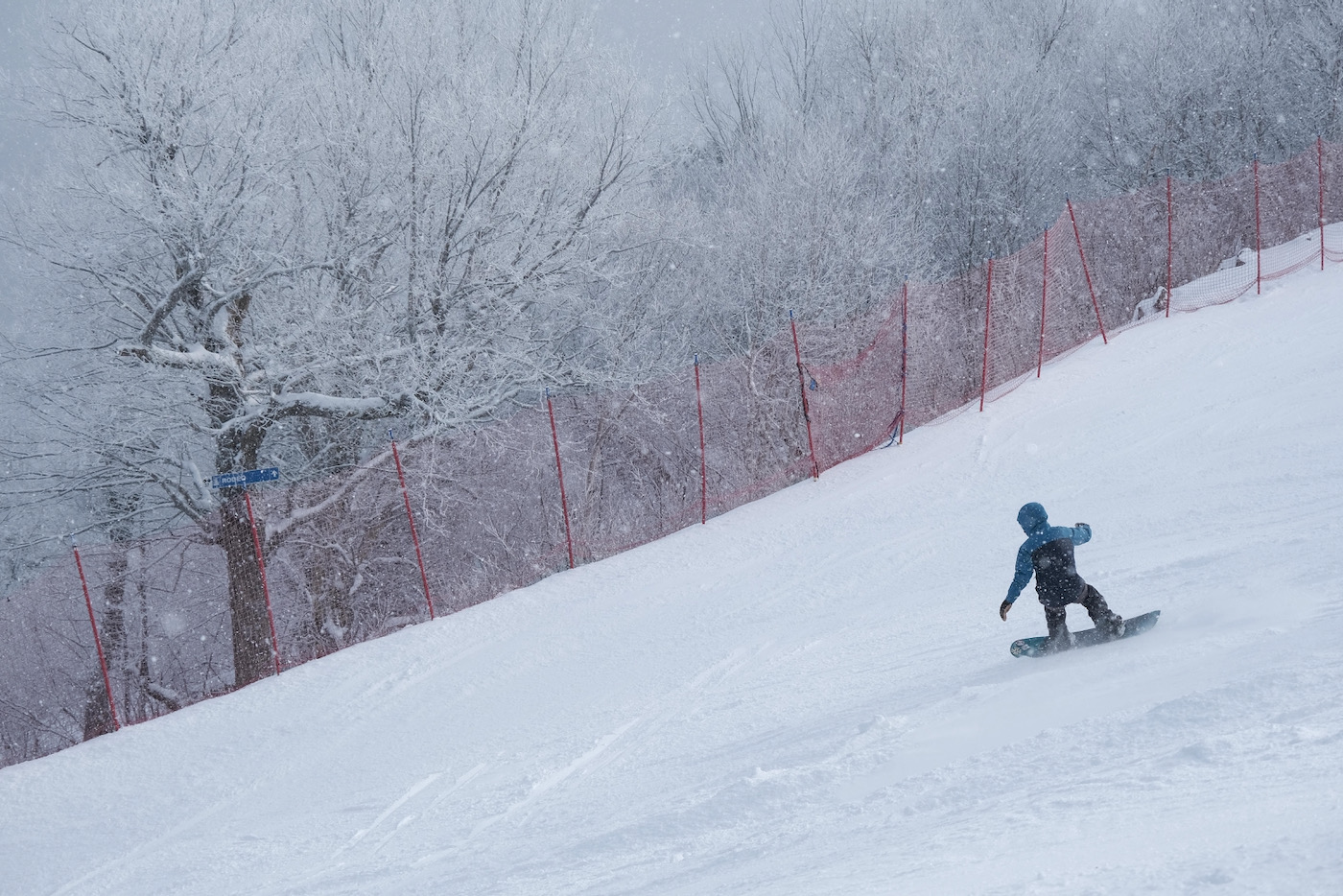 It was the rare day that I was happy taking in the sights of the snow piling up as I was coming down, but after about 15 runs my legs were pretty spent. I was tired and content – happy to wait a few days for nature and snowmaking crews to open up some more terrain.
Unfortunately, as I started to write this piece, I noticed a scratch in my throat. A day later, it was apparent that we were all sick in the house. The incubation period of Omicron puts it to errands that I ran the day before. Masked and vaxxed, but neither up to the task of keeping our holiday plans on track. It could be worse though.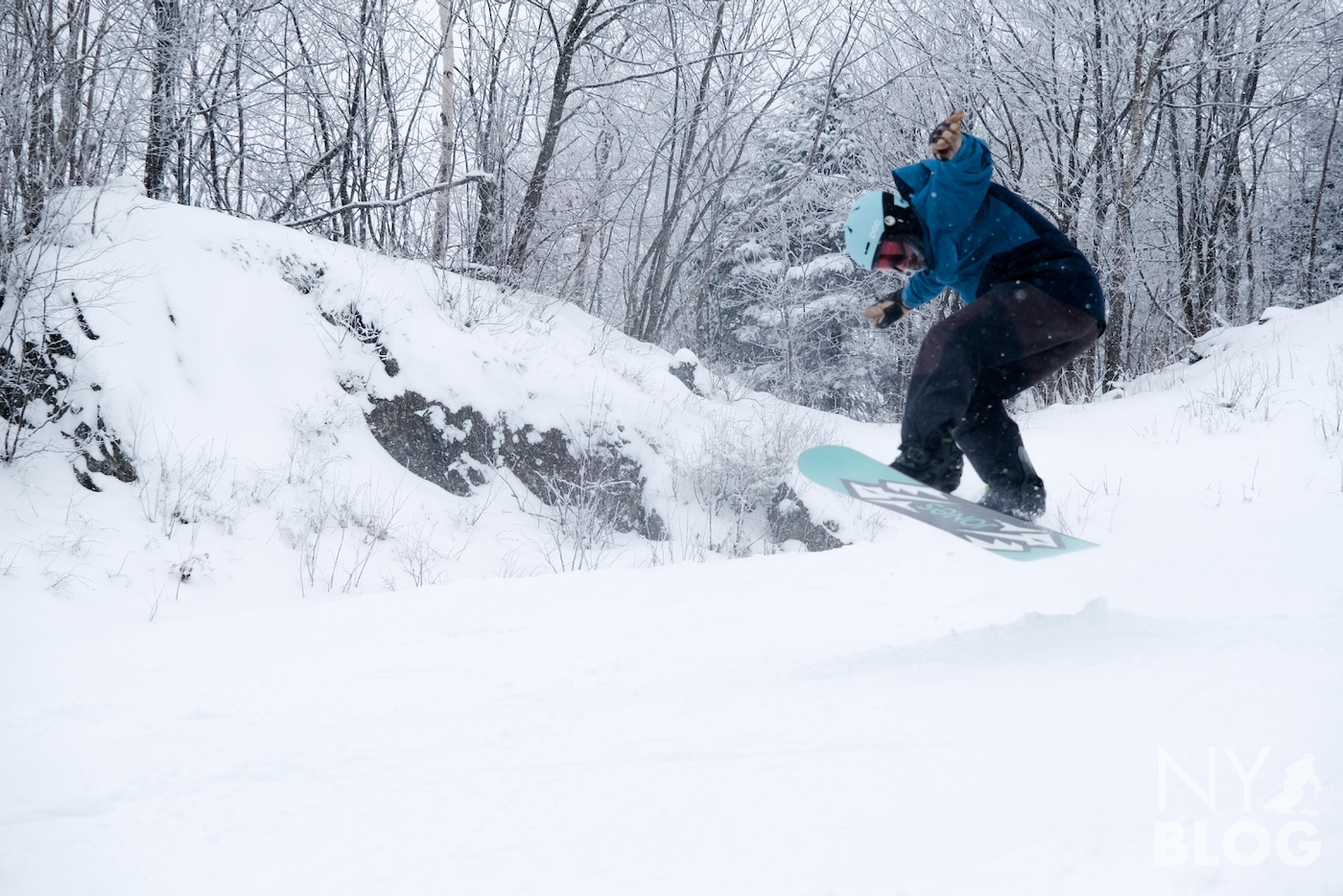 Fortunately, from my contact tracing apologies the last few days it doesn't seem like I gave it to anyone else. I'll have to credit the ample space between picnic tables in the lodge or luck for that.
The forced timeout has given me a lot to look forward to. With the season stalled so far, I can't help but feel like on the other side there is a lot of snow and good times. Everything has been great so far and there's only one way to go anyway. So here's to a more predictable, snowy, happy and healthy rest of the real ski season – and many more days to enjoy one of the best kept secrets in this corner of the world.