When we were younger, Conor and I would build a jump in the back yard and hit it with our cheap kick in strap snowboards. It's been a long time since then, but our love for snowboarding lives on. We only had a one opportunity to ride together before year end. On Saturday night, we made plans to ski Oak Mountain after a sweet little storm dropped some new snow on the mountain.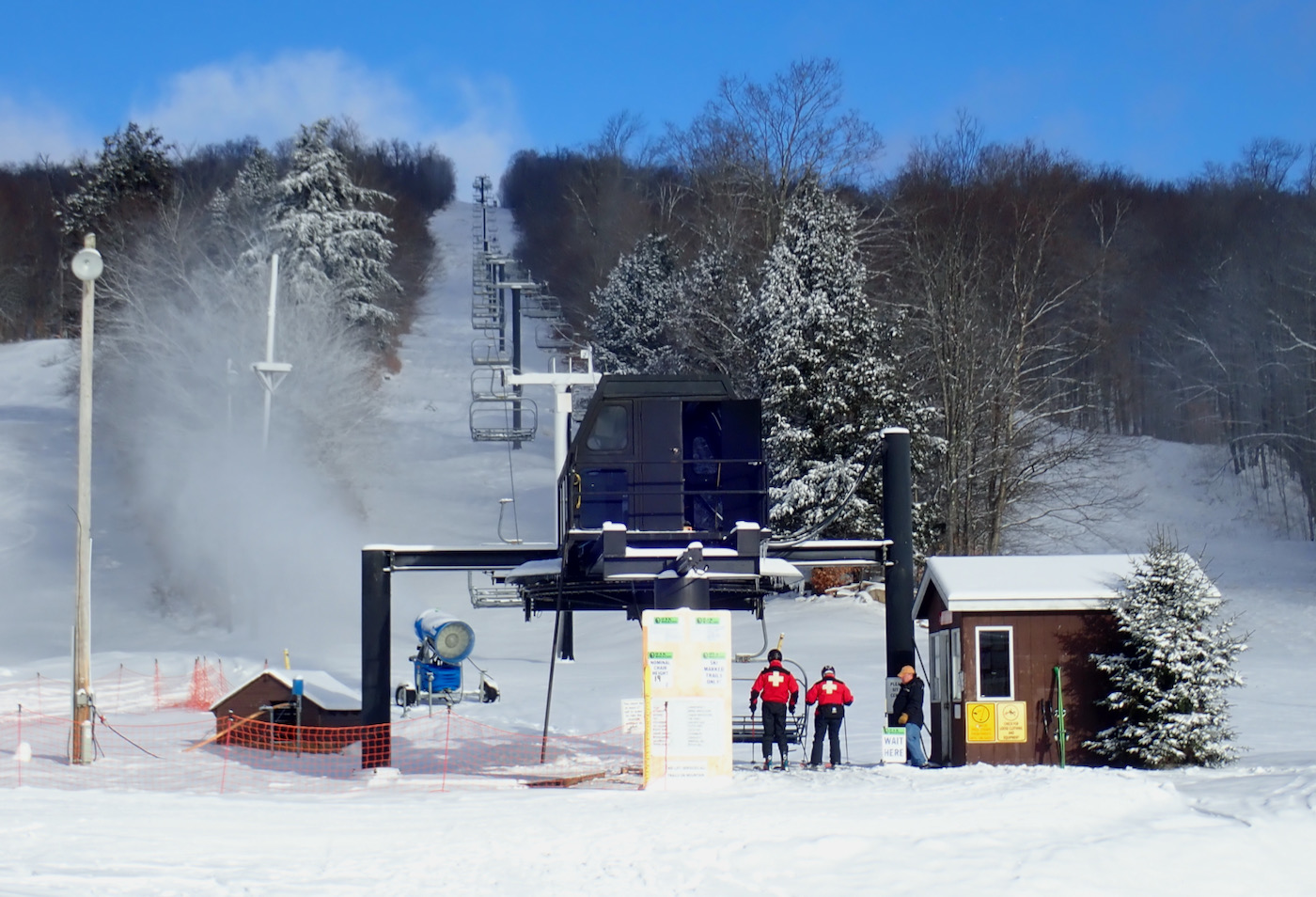 We were up early for the 3 hour trek from our family homes in the Finger Lakes. The mountain was shining in the sunlight when we pulled in around 9:30. We quickly suited up and walked on to the empty chair. The evergreens were covered in snow and the mountain was underneath a 6-inch blanket.
Before this last snowfall it was 60 degrees and sunny. This meant only one top-to-bottom route was open. No worries though, Conor hadn't been on a board in a few years and I still needed to build a little stamina.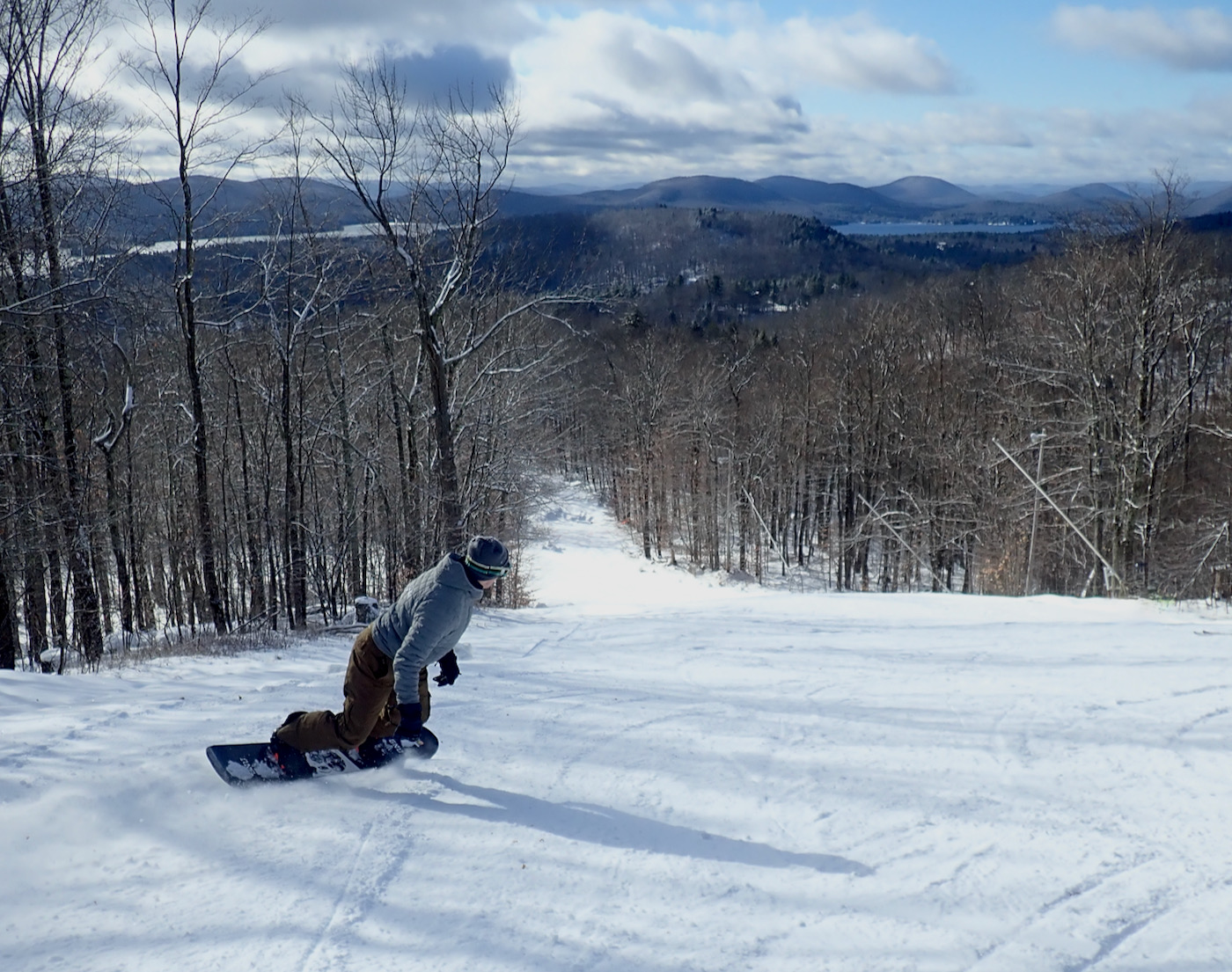 At the top of the lift we stopped to admire the view of the surrounding mountains and Lake Pleasant. It was particularly stunning on this clear blue sky day. Our first turns down were creamy as the groomer previously worked in the fresh snow to the corduroy. We meandered, stretching our legs and taking wide turns. Each run we increased our pace and intensity.
With little traffic we rode on the quad while joking with the lifties all day. We soon settled into our stride, slashing turns and spraying snow. This one run was a playground, it's all we needed.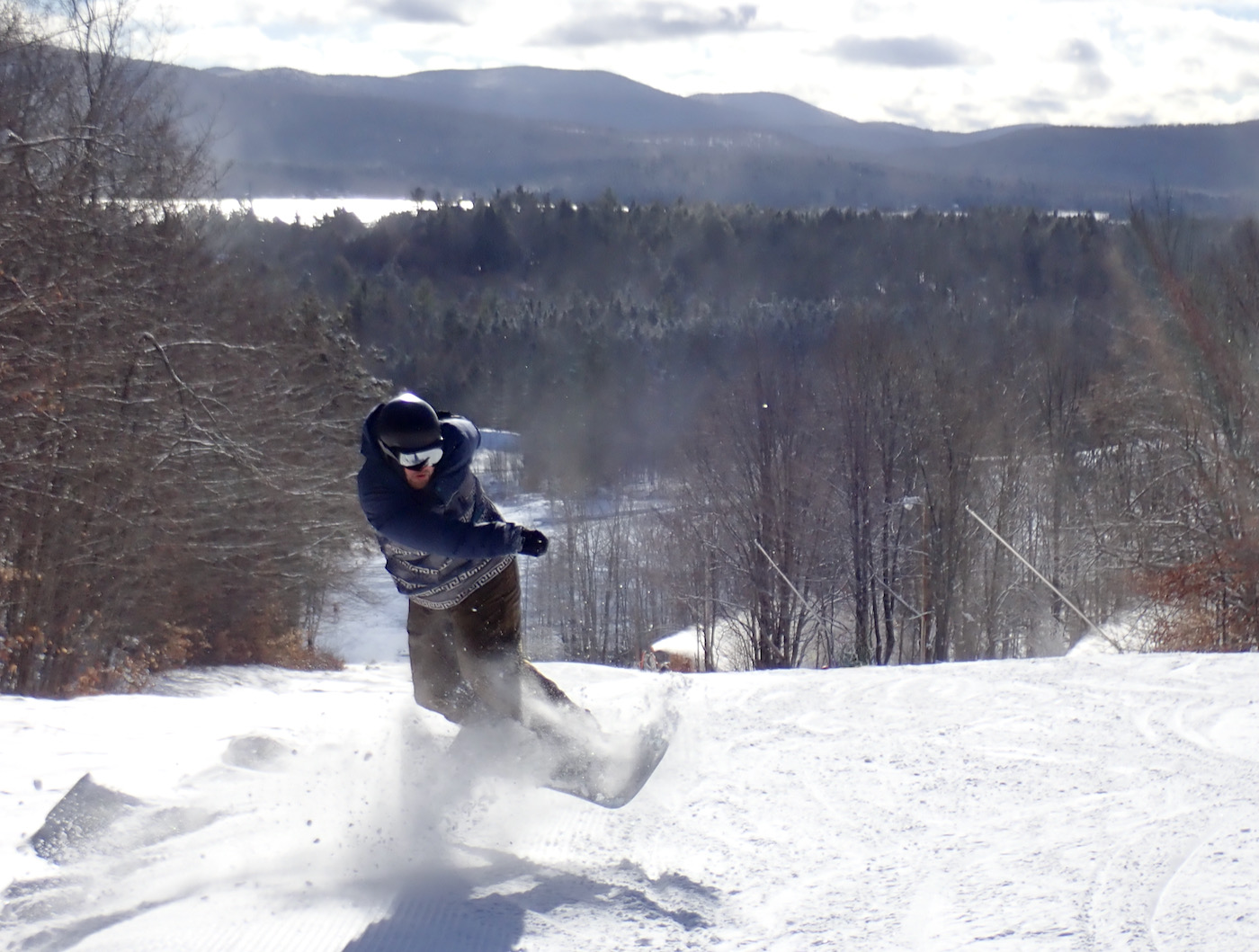 The sides were well in play, we found ourselves floating in the low tide layer and popping back onto the trails on small lips. Owner Matt O'Brien would later tell me they got a solid layer of sleet prior to the snow, making for good ground coverage.
We rode hard until the cold air caught up with us. We stopped for a warm up and I used it as a chance to catch up with Matt. He and his wife Laura head the team running Oak Mountain. He was excited to tell me about doubling their snow making capacity and a new magic carpet in the learning area.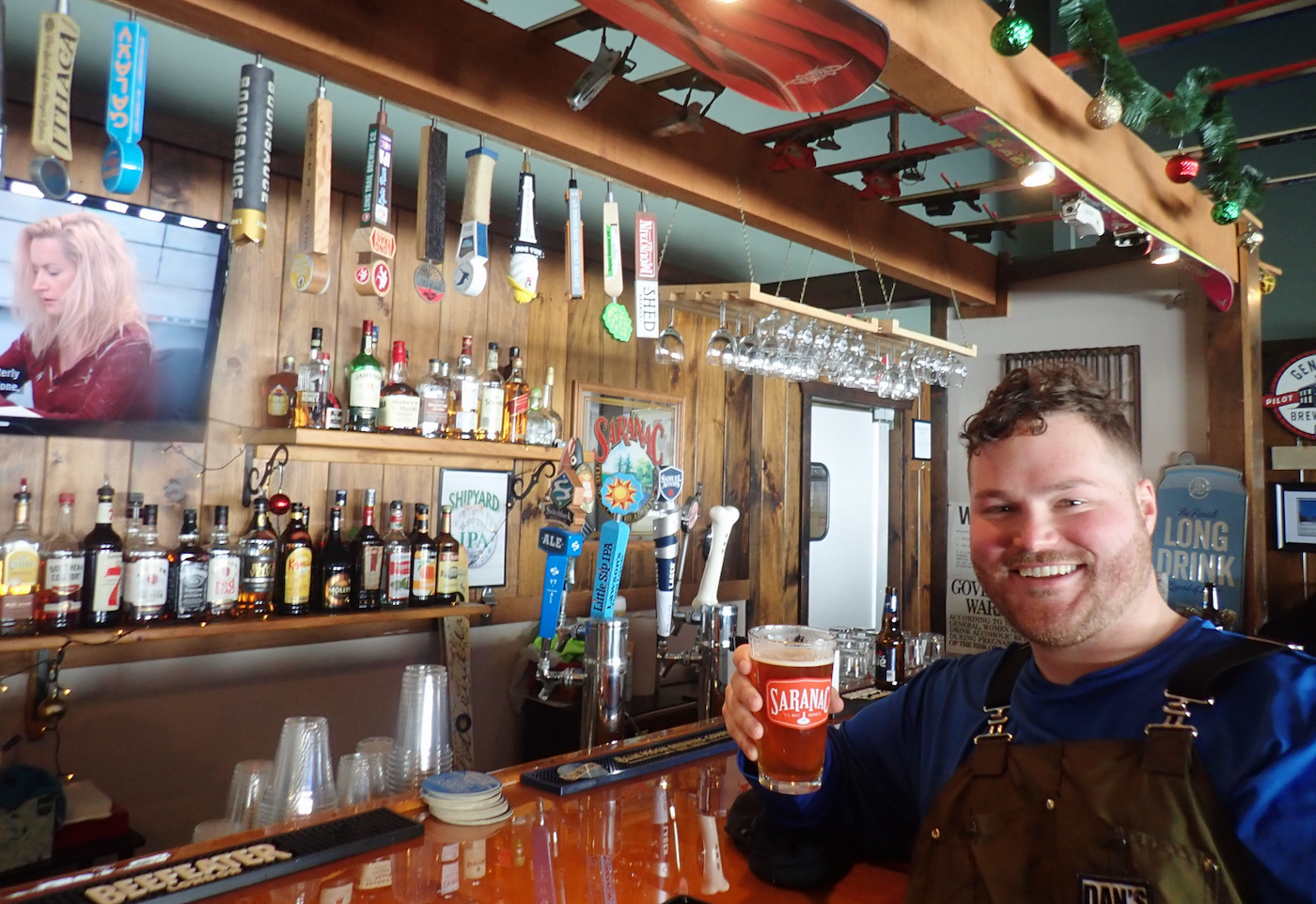 Oak Mountain is generational. Matt is proud of the family-friendly atmosphere and people who continue to return year after year. I thanked Matt for his time, and caught up with Conor for a few more laps.
The new carpet was busy. There were several kids on the learning hill with parents watching from below.
The sun was sparkling off the lake below now as we got off at the top. We soaked it up and took it easy as the days hard riding began to catch up with us. Conor and I both have some rusty metal in our legs. We might be getting old, but our friendship and passion for riding will last a lifetime.