All the way up the Thruway, my truck was telling me it was 34 degrees outside. It made me nervous and it continued like that most of the way out Route 28.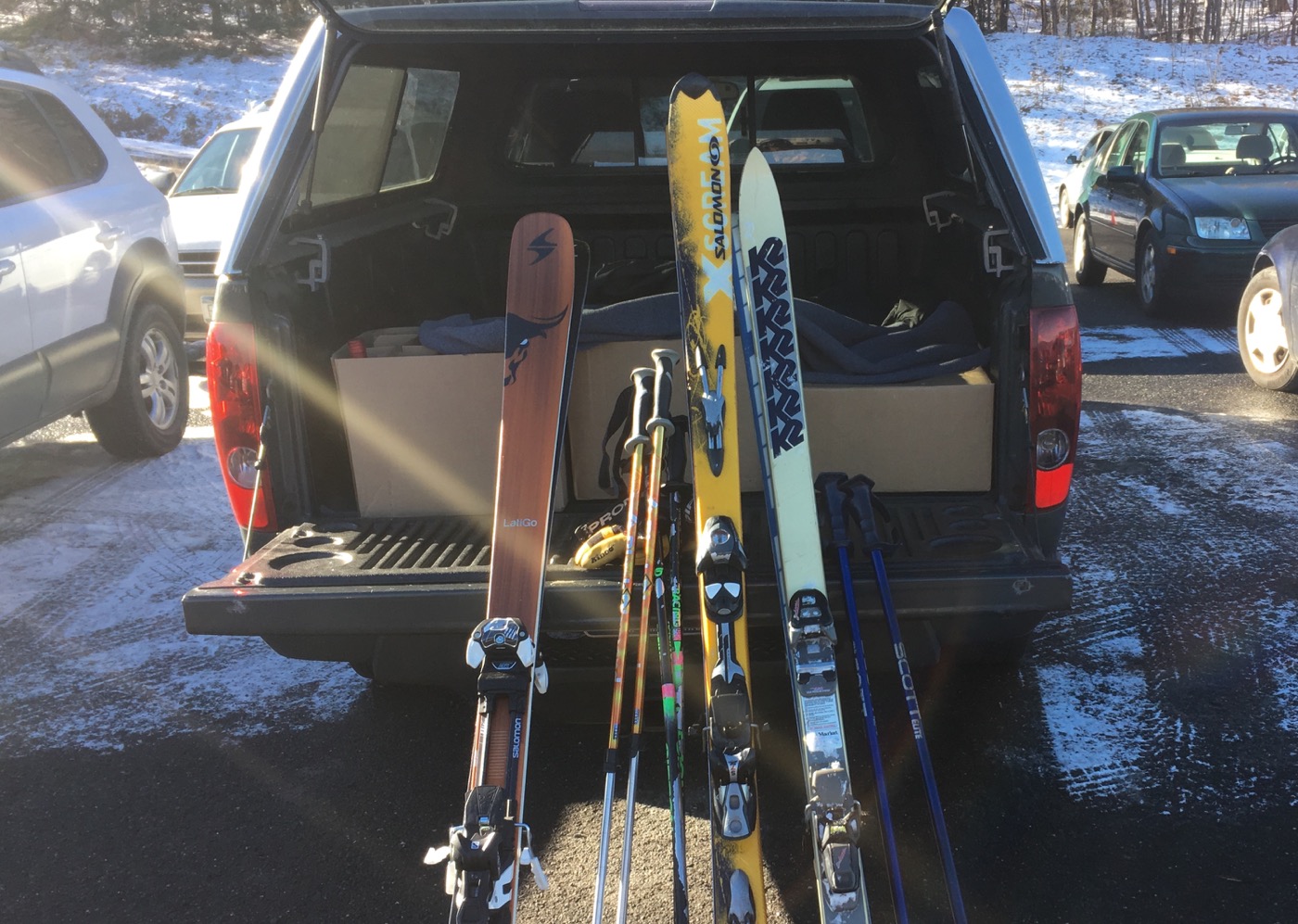 I can handle wet snow, thin cover and limited terrain but I prefer not to handle them all in one day. Thankfully as I climbed the last hill and got off the highway to approach Belleayre the temps dropped to 25 and all was right with the world.
I was happy to be back at one of my family's favorites. It's still early so I knew they didn't have much open but I was confident that as long as the temps cooperated, the Bell would deliver a quality surface to slide on. They absolutely did.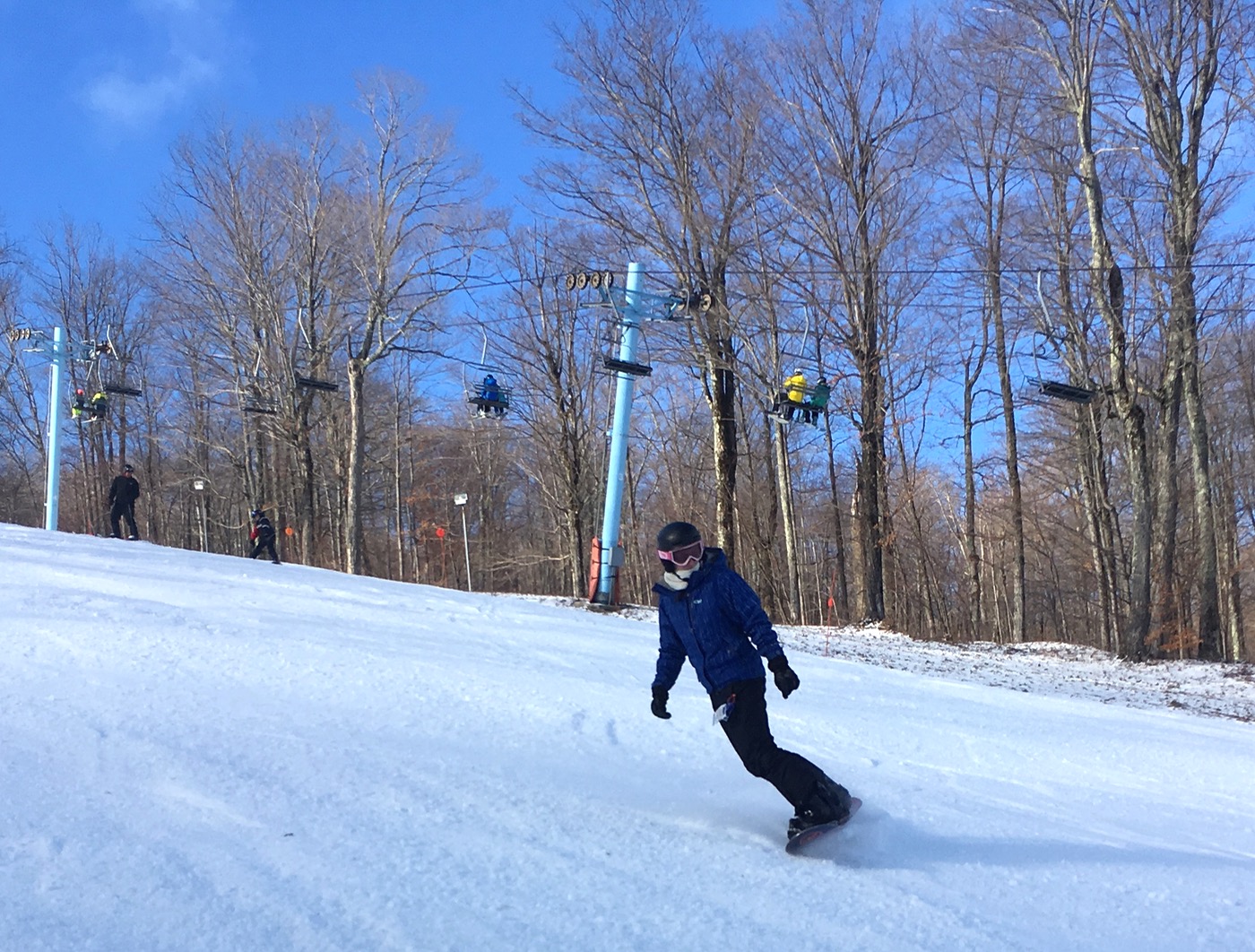 Still this early in the season, full coverage is never guaranteed, so I hedged my bets. Nervous about breaking in my brand new Blizzards with some deep base gouges, I had waxed and sharpened my old reliable XScreams too.
Then, in a fit of nostalgia as I was winterizing my camper, I decided to clean up and tune my old-old skis as well, a pair of mid eighties vintage K2 GS 195s. What the hell? With one trail to ski, I figured I could mix things up in another way.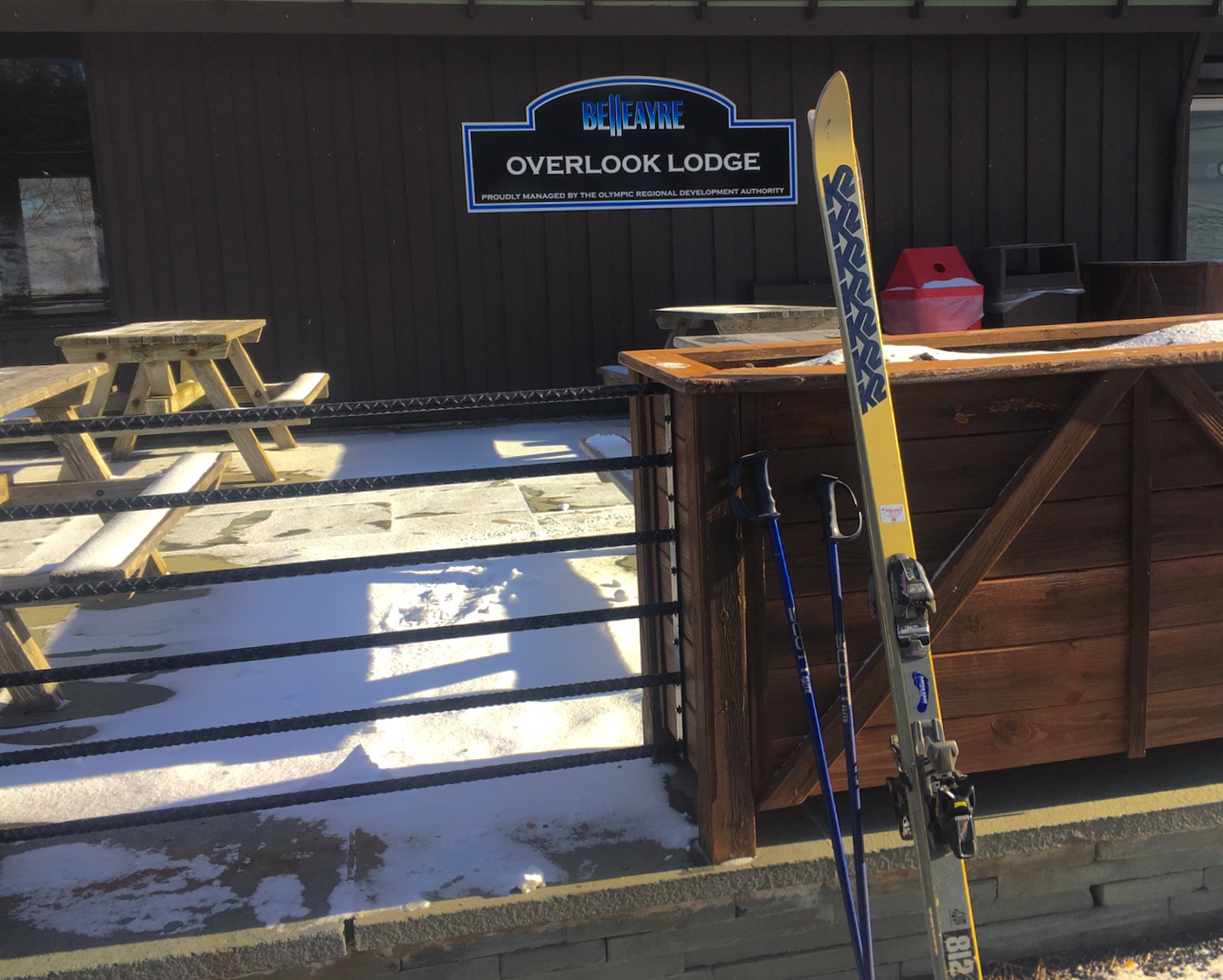 By the time I reached the mountain, I had settled on my old K2s. These skis were already old when I found them by random chance at a garage sale in Bozeman, Montana in 1995 and skied them for the rest of that glorious decade.
When I bought my XScreams in 2003, the shop owner told me I'd never go back to straight skis again. He wasn't wrong, but there have been times when I missed my K2's absolute, locomotive-like stability. They were real confidence boosters when I was in my mid twenties, as I was getting good enough to put them to use.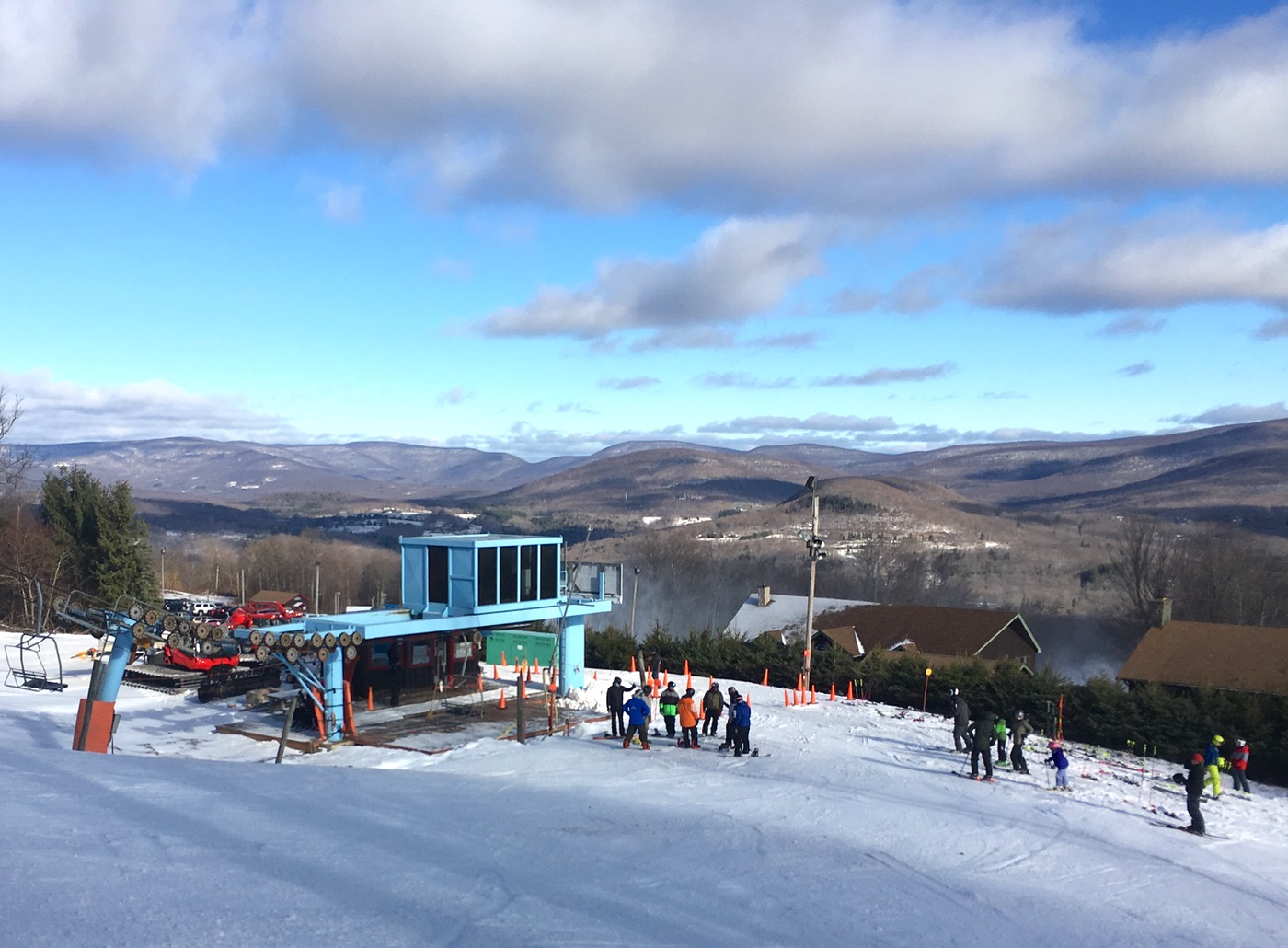 Like most skiers, I've been on much shorter, shaped skis for many years now and when the time came to click in, I did so with a little trepidation. It would be pretty embarrassing if I got to the top of Onteora and couldn't remember how to turn those old boys. I did ok, but it was striking how differently they skied, compared to today's gear. It took a couple of runs to get used to them again but when I did, it was a blast.
It all came back to me and I remembered why I loved them so much: they're lively. I reminded myself to stay forward and before I knew it I was arcing those big, confident curves just like in the old days. It made me realize how much slower I ski now then I did in my twenties.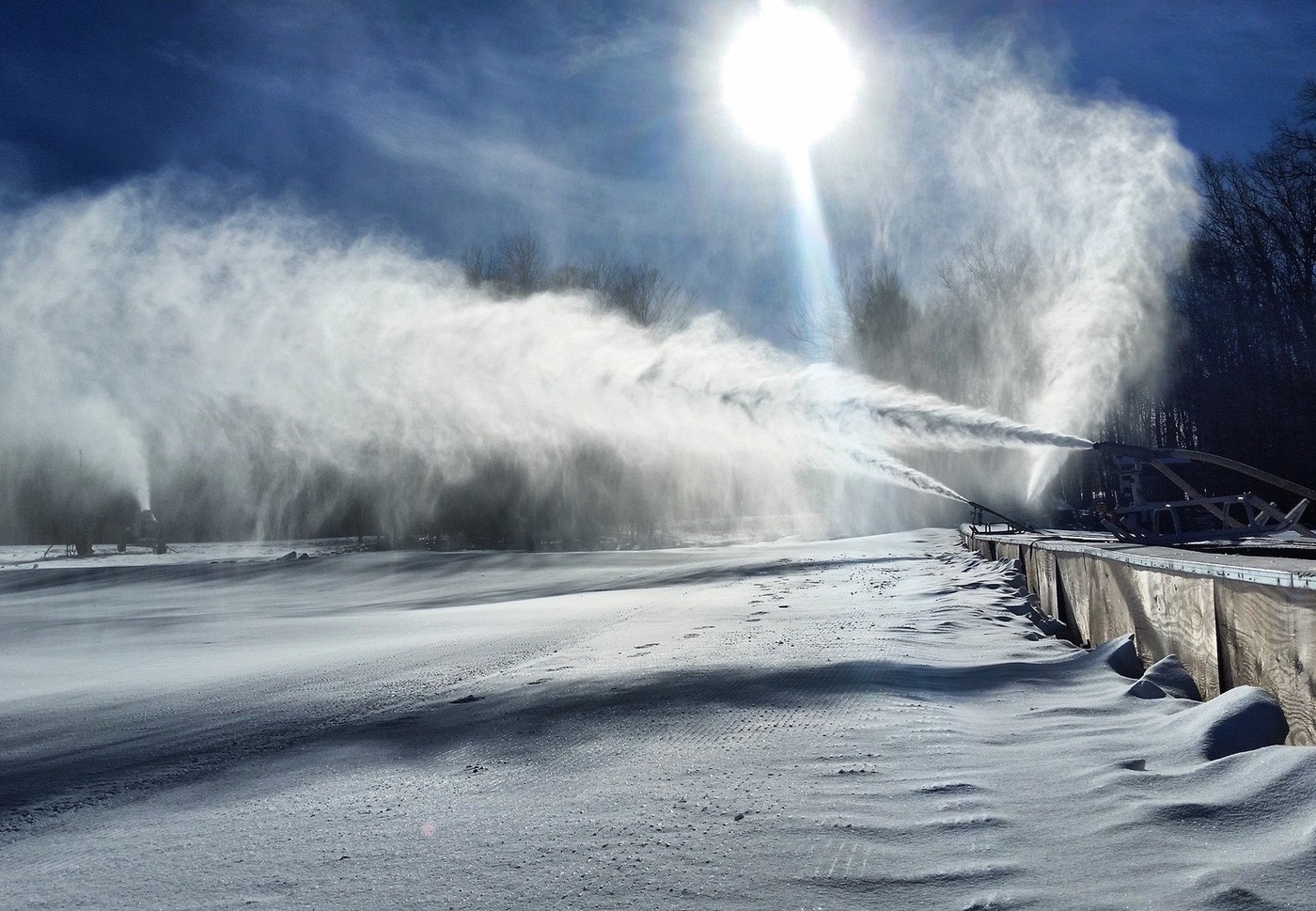 Those skis really want to go fast. With just one trail to ski, it was a a fast-laps kind of day and they felt perfect. I stuck with them most of the day.
Belleayre update: the mountain has done a solid job with snowmaking in spite of the recent warm weather. Late in the day I switched to my new skis without any worries regarding the conditions. Onteora was beautiful. I didn't ski the green trails they have open off of lift one but based on what I saw conditions looked good there too. The snow was deep, good quality and wall-to-wall. With cannons roaring all over the mountain, it looks like serious terrain expansion is right around the corner.