OK Slip Falls is among the highest waterfalls in New York State. Located in the Adirondacks north of Route 28, halfway between North River and Indian Lake, the falls cascade nearly 250 feet in one spot on its path from OK Slip Pond to the Hudson River.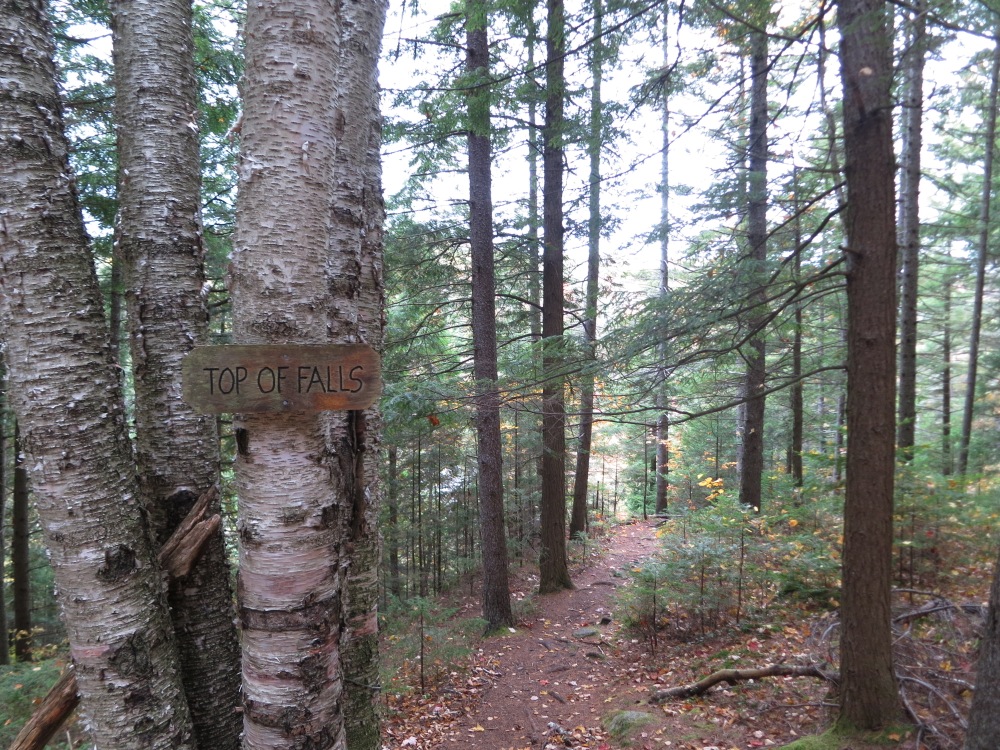 I've imagined OK Slip Falls ever since the late 70s when I first read about the remote and inaccessible wonder. For as long as I can remember, OK Slip Brook has been on land owned by the Finch Pryn paper company.
But in 2009, the OK Slip Tract was acquired by Nature Conservancy and in the past year the lands were sold to the state in a blockbuster land deal that included diverse parcels throughout the central and southwestern Adirondacks.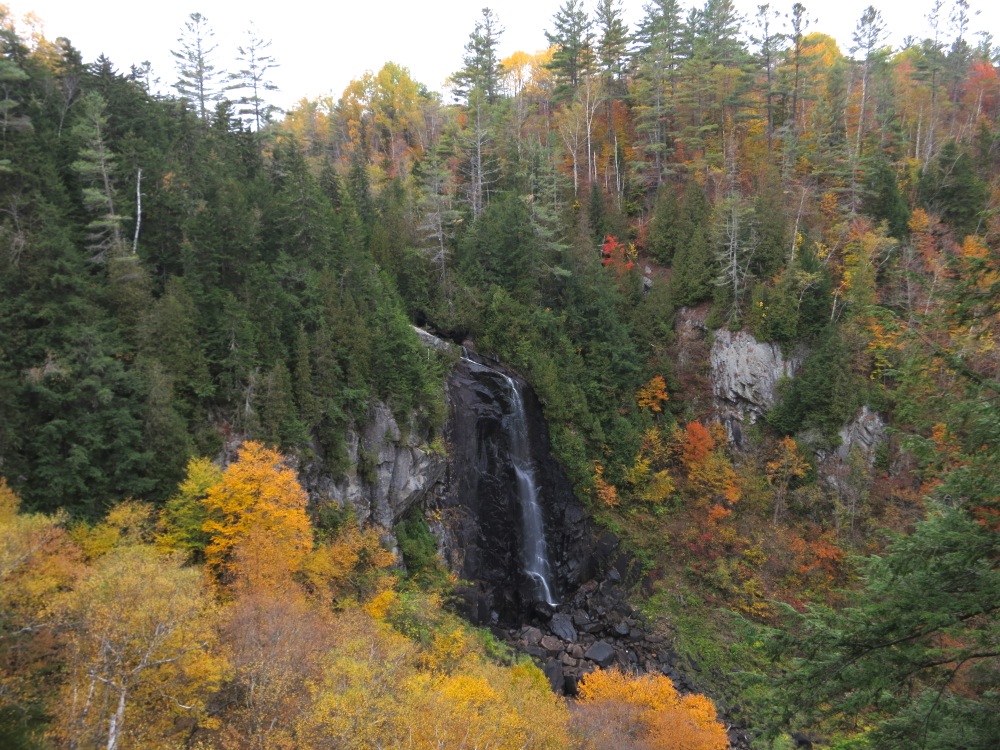 Over the last few months access to the tract had been officially "discouraged" but as far as I could tell, it was not prohibited.
More recently, the DEC took a softer approach, "recommending" that hikers wait for the construction of an official trail.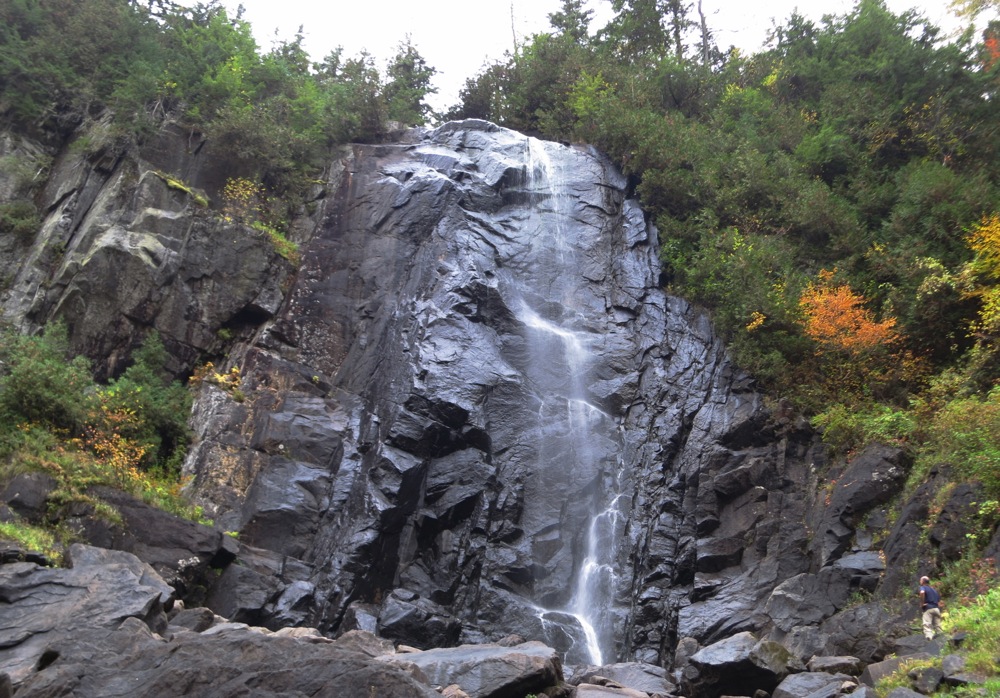 Conventional wisdom suggests trekking to the cataract when the rivers are running high, not after a September without much rain. But the mere fact that OK Slip Falls was open for business, was enough to motivate me to make a powder style drive to the goods.
Indeed the cascade was just a dribble. Regardless, the spot is spectacular from multiple angles. One advantage of low water was that we walked right into the landing zone for the big spring runoff. It's seems from the way the rocks are worn that water lands well away from the bottom of the cliff when it is really flowing.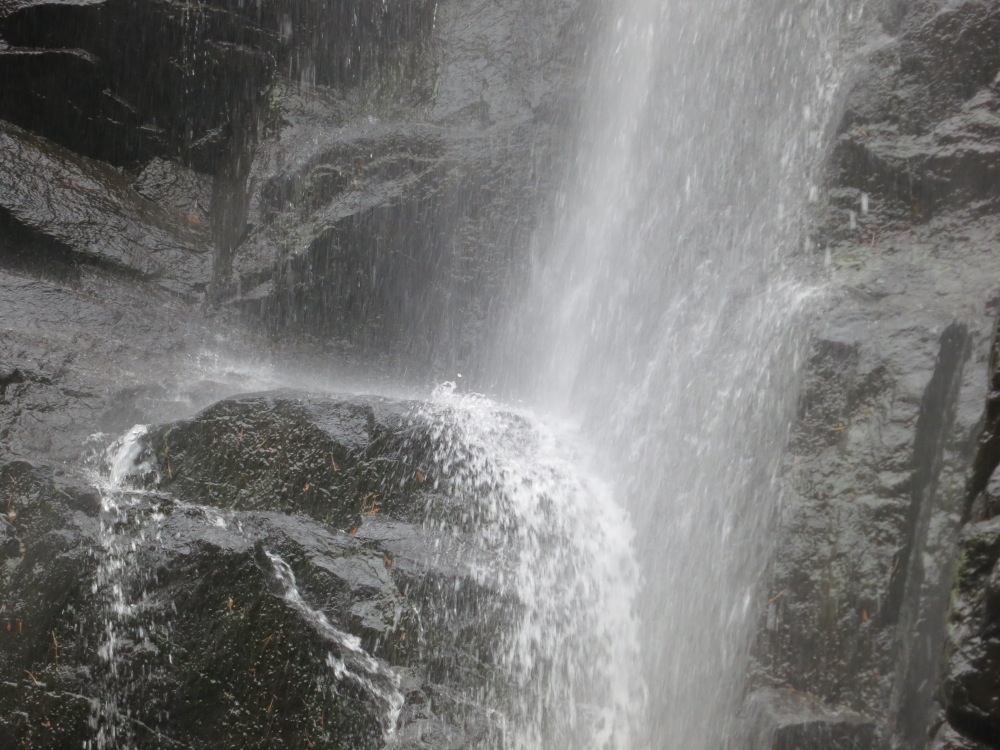 The entire area surrounding the OK Slip Brook gorge is spectacular. Even on a gray, past-peak foliage day, the view from the top of the falls was heart-stopping.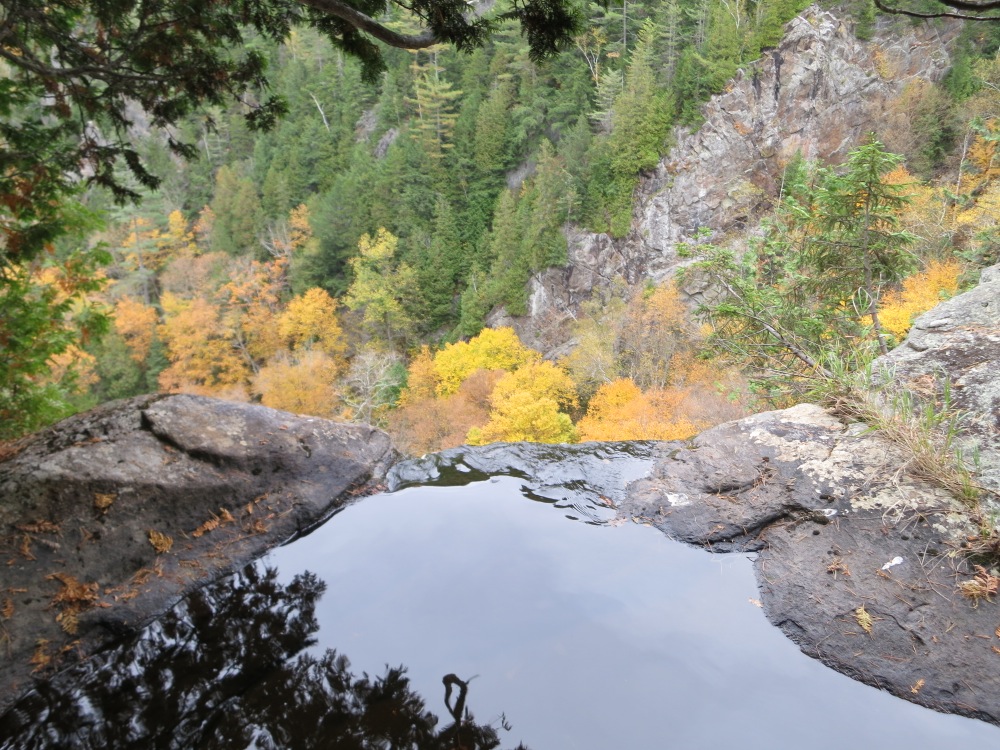 I know that the state's relentless drive to acquire land is controversial.  And, that this spot will inevitably become less wild as visitor volume rises.  And that there is a lot of work to be done, setting up a trailhead, marking trails and guiding the visitor flow.
In my opinion, the state should own this treasure, and really do what it takes to own it.  But then it's so hard for me to be objective. I've wanted to see OK Slip Falls NY since I was a kid.