I recently moved to Brooklyn from Connecticut. It was a big life change and in the process, I missed the chance to do something special with my mom on Mothers Day. This past weekend, I rectified that, telling her we were going to see a secret wonder upstate.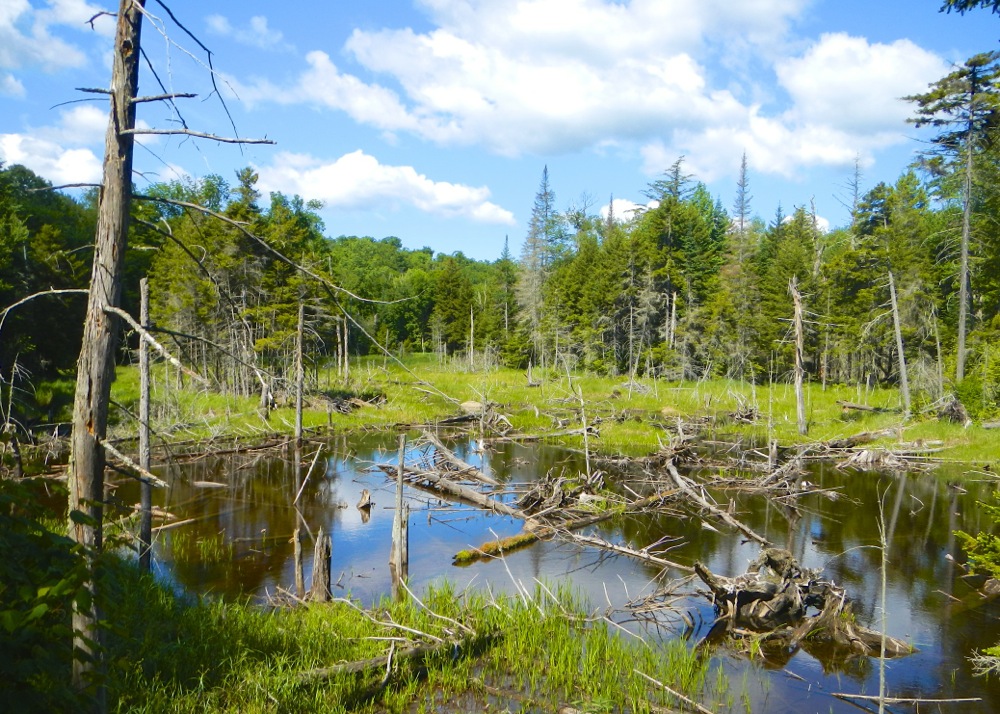 We headed up together on Saturday to the central Adirondacks. After a beautiful drive up the Taconic Parkway we made our way to North Creek, NY. We pulled in to the center of town at around 6pm and headed down past the oversized blue Adirondack chair to check in with our rafting company.
We found people bringing out food, a band setting up on a stage, children playing, and smiling people all around. All were getting ready for the second annual Summer Solstice party hosted by Square Eddy Expeditions owners/guides Linc Marsac and Lori P Benton.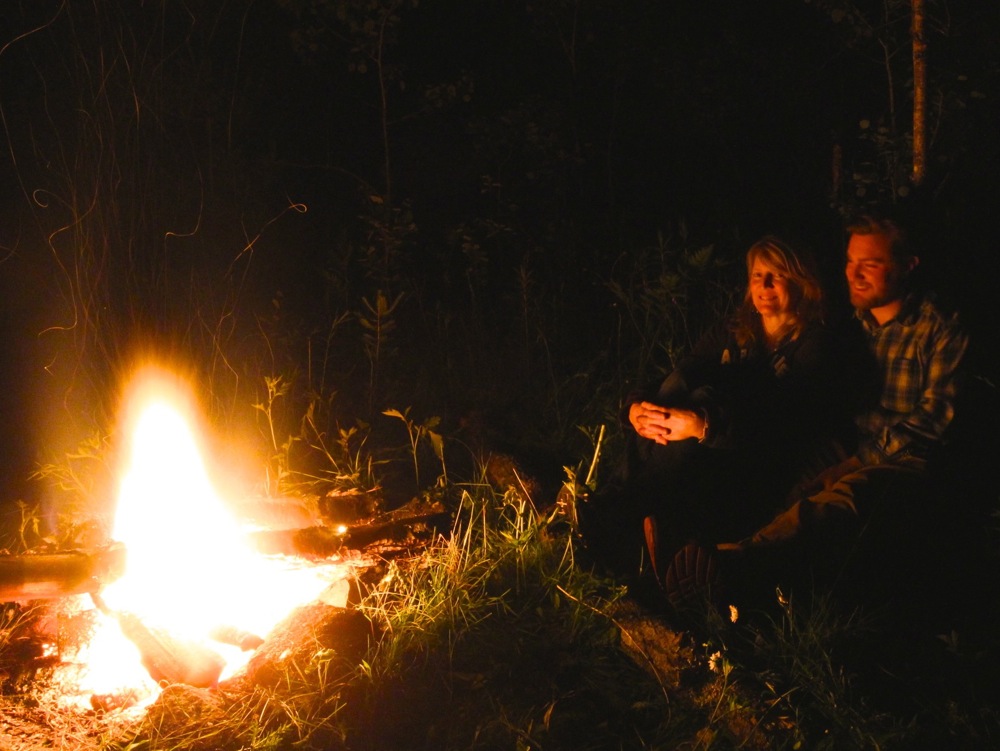 After some delicious food, we headed out to find and set up camp before dark. Eventually we found a perfect spot, recommended by a local ranger, at the Eleventh Mountain Trailhead.
With soft moss, a fire pit, and complete privacy, we couldn't have asked for a more beautiful night in the woods.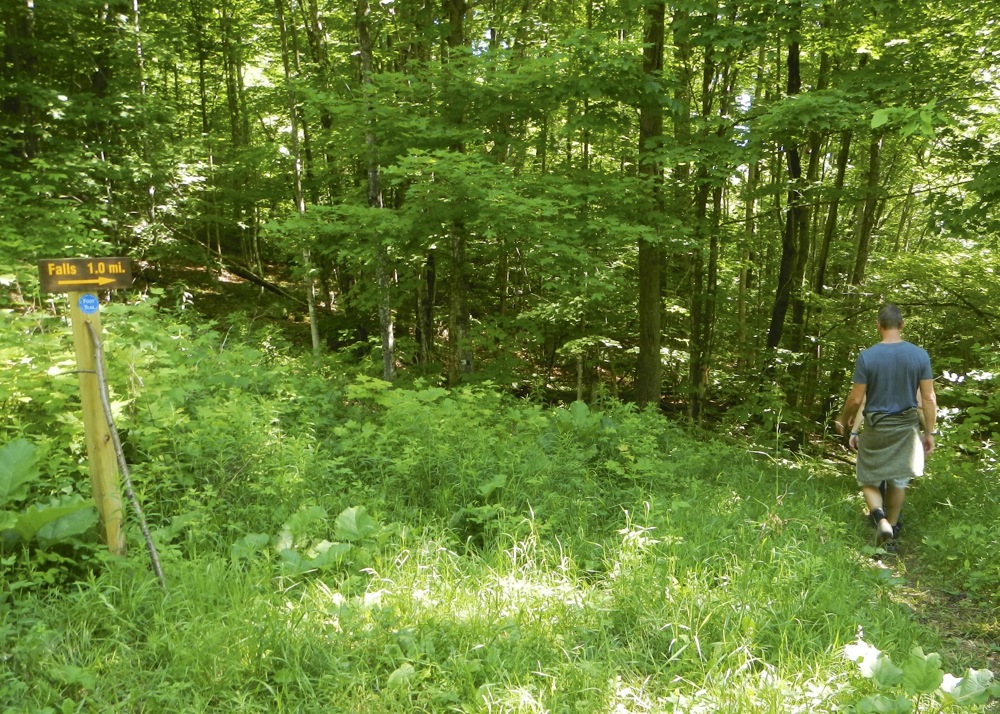 We woke up early on Sunday to sunny skies and headed into town. Upon arriving we were briefed on gear, food, and the plan for the day. Mom and I headed out with Linc to experience Square Eddy's new tour; a unique hike-in, raft-out trek to OK Slip Falls.
OK Slip Falls is one of the tallest waterfalls in New York recently acquired by the state, in a massive land deal. After being dropped off at a secluded trailhead, we began our four-mile hike into the falls through lush forests full of hardwood trees and singing birds.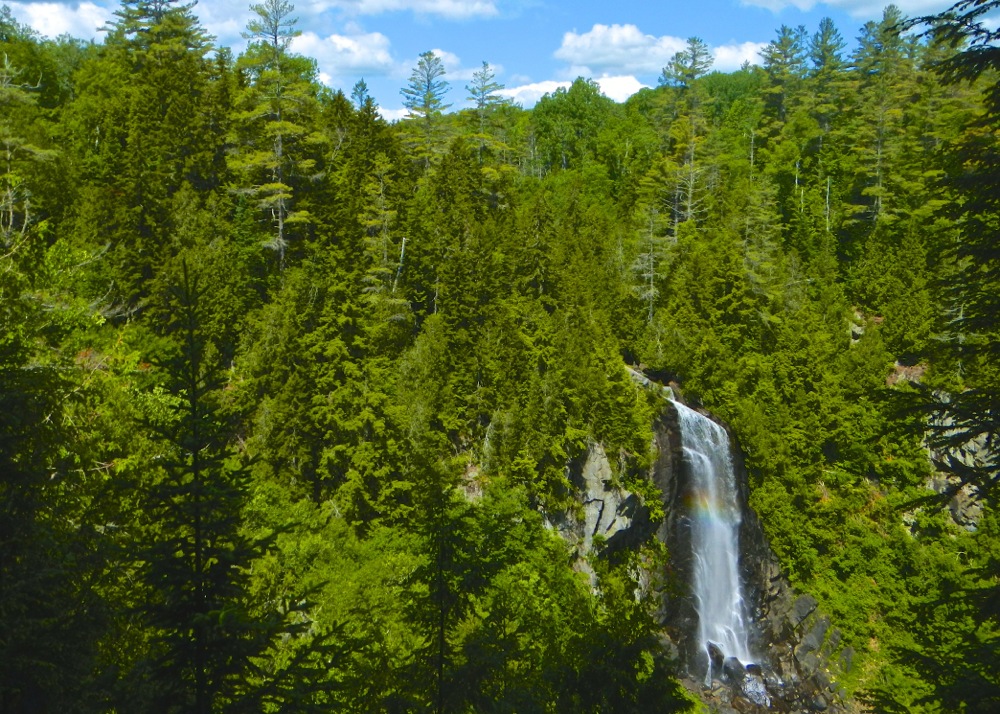 Along the way we told stories of skiing, adventure, and Linc shared with us the history and geography of the area.
Soon we came upon a clearing in the woods and gazed out on one of the most beautiful cataracts I have ever seen. OK Slip Falls put on its best face for us that Sunday morning flowing majestically into the gorge with rainbows dancing through its mist.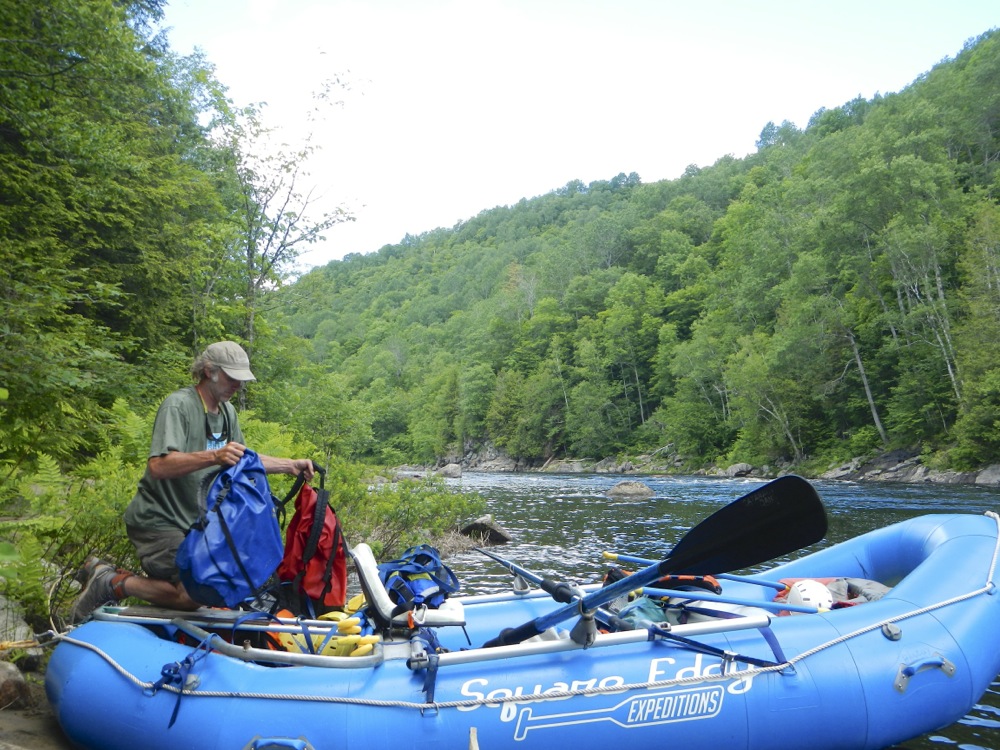 Linc fed us with a homemade, gourmet lunch prepared gluten-free meal especially for my mom. After lunch we continued our hike down to the Hudson Gorge eager to meet our raft.
We arrived at the river and as if on-cue: we saw Lori and the couple she was guiding drifting down towards us. While Lori set up a table with more delicious homemade snacks and beverages, Linc made quick work inflating and assembling our raft that was packed away on Lori's boat.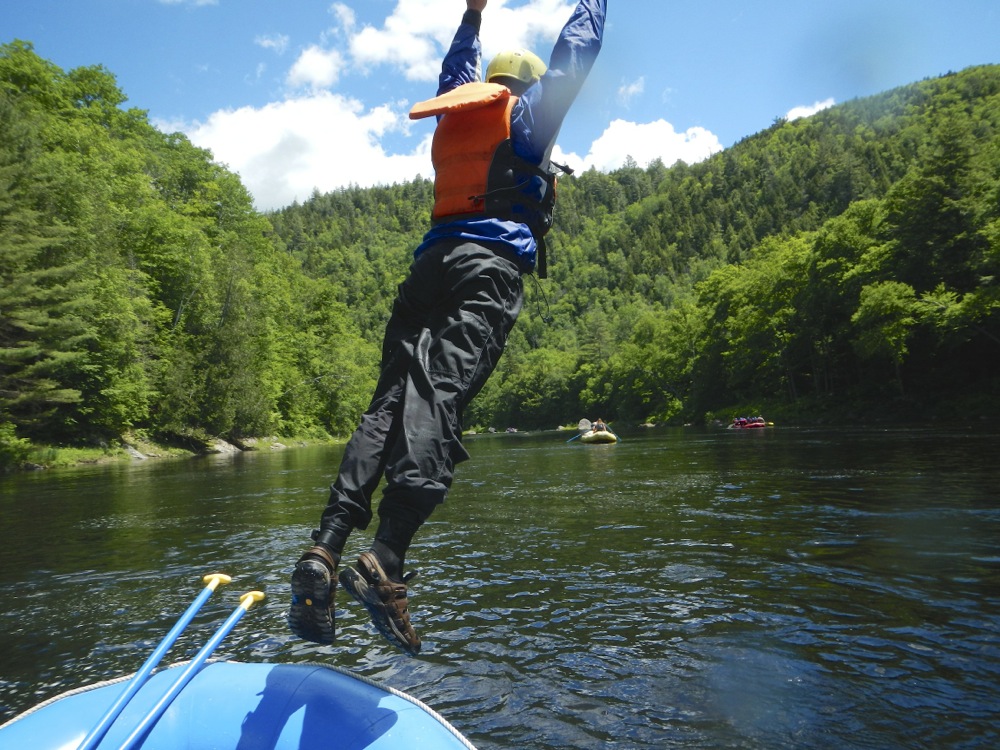 The day continued to shine as we headed down the Hudson River. During the next six miles downstream we had waves, splashes, sun and so many smiles.
After some great rapids and excitement, we did some swimming and a lot of relaxing during our float out.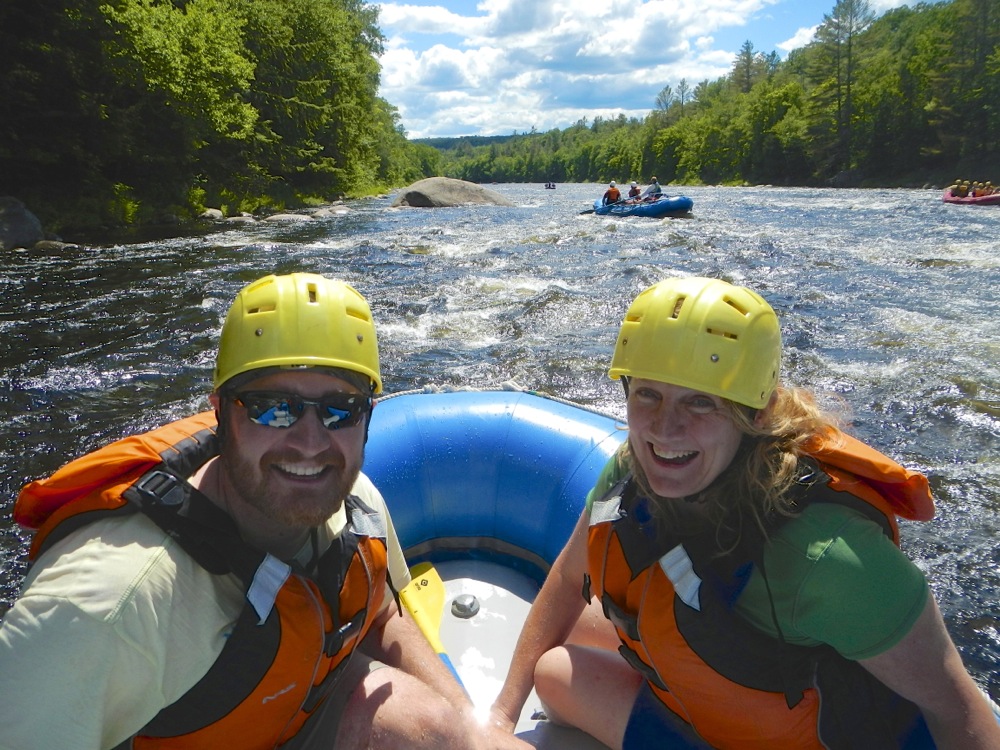 Multi-sport day are delicious, and sharing the adventure with family is the cherry on top. My recommendation: if you love the outdoors, give the OK Slip Falls trip a try while it still remains somewhat undiscovered.
Linc and Lori at Square Eddie have crafted a singularly welcoming, friendly, safe, and fun operation that is refreshingly intimate in a world that at times seems to forget what life is all about.