For the past few years, I haven't considered it truly summer until I hike Breakneck Ridge. Rated the Best Day Hike in America by Trails.com, it's a stunning scramble above the Hudson with views that improve as you climb each impossible notch.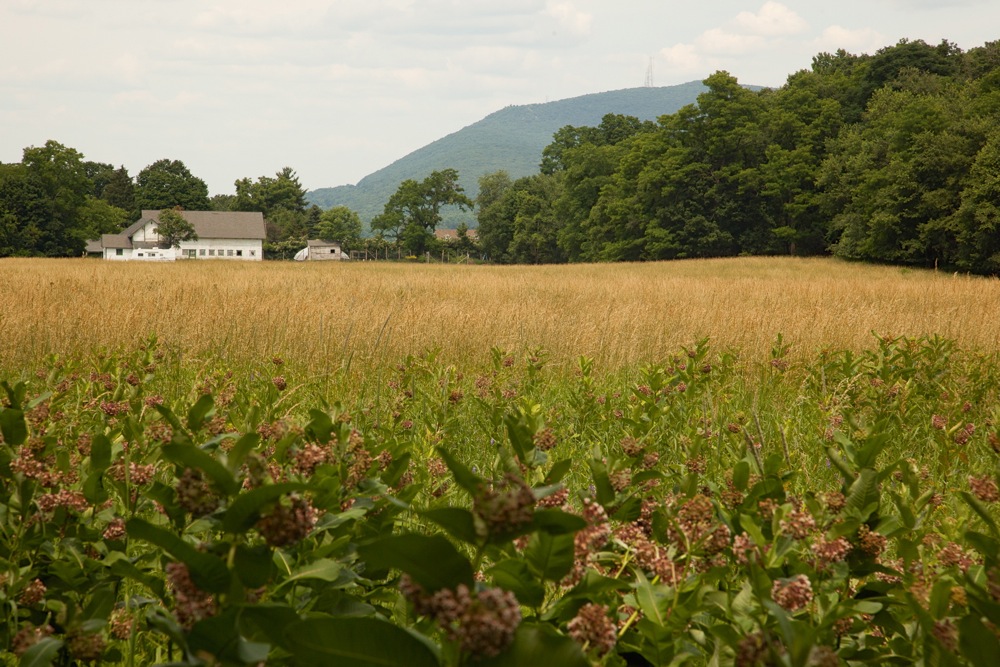 Then the trail ambles back through glorious meadows and the day concludes with a burger and fireworks at the All-American town of Beacon, NY.
But Breakneck Ridge is to some degree a victim of its own popularity, and on a spectacular Saturday with a late start, I wasn't looking forward to being the 1000th car parked down the road from the trailhead.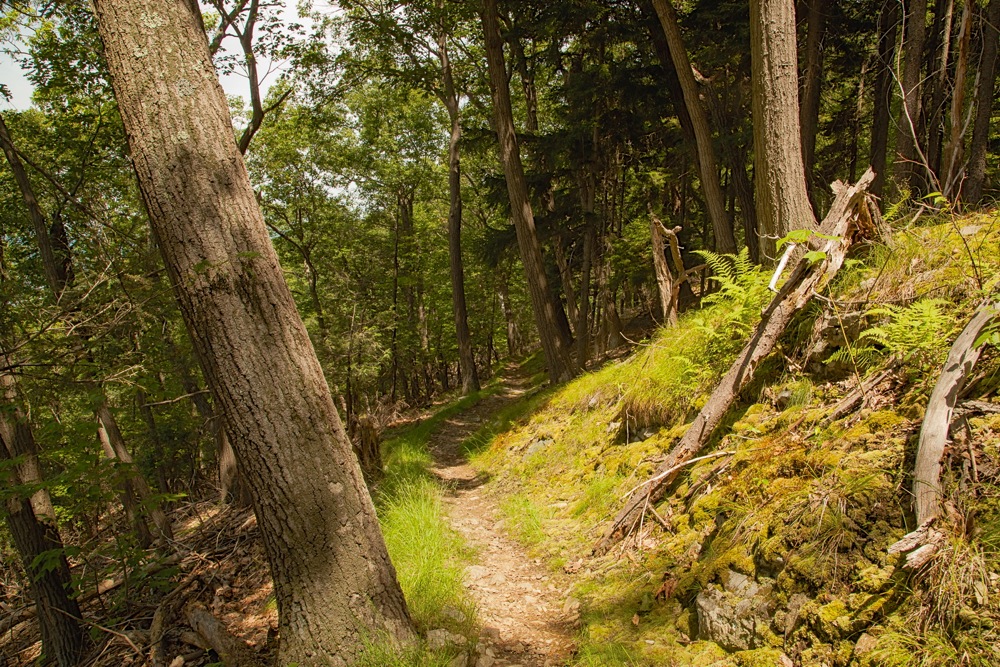 Fortunately, across the river from Breakneck rises Storm King Mountain. I'd hiked along its summit for a short loop once a few years ago, but craved to see the part I'd stared at so many times from the ground up. I was the third car in the lot at the Esty & Hellie Stowell Trailhead at 10am.
Parking is on private property at Camp Olmstead, where the grounds are as meticulously maintained as a property in a Wyeth painting.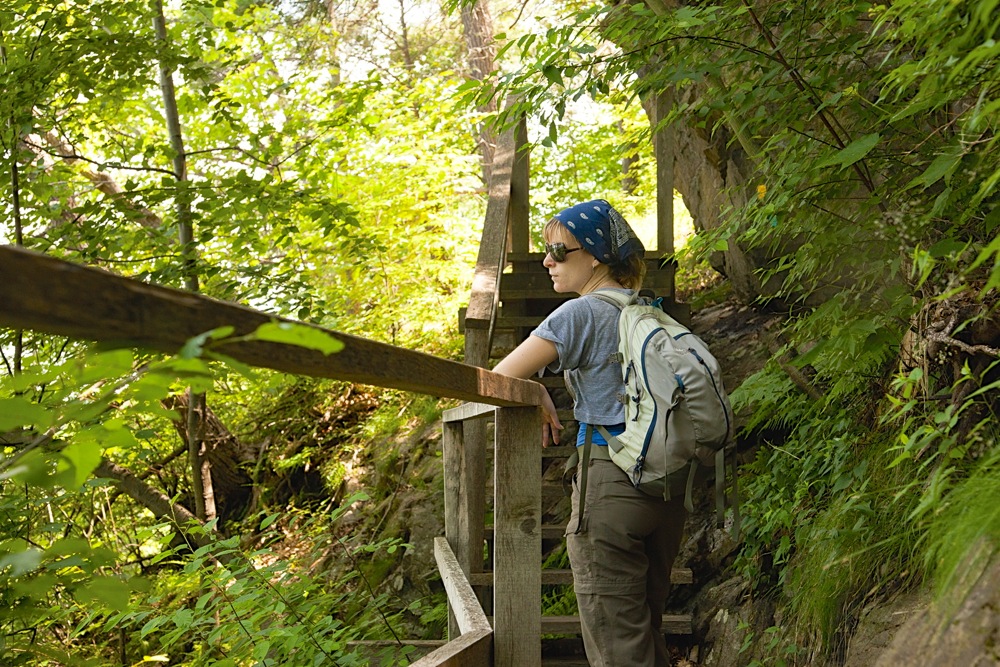 The Highland trail cuts across the vertical relief of the hill in switchbacks past a steep stream until it greets the Stillman.
The summit provides ample spaces along the cliffy edge to take in the river and enjoy lunch. It would have been impossible not to appreciate the cooling breeze and the first ripening Blueberries while catching a quick nap.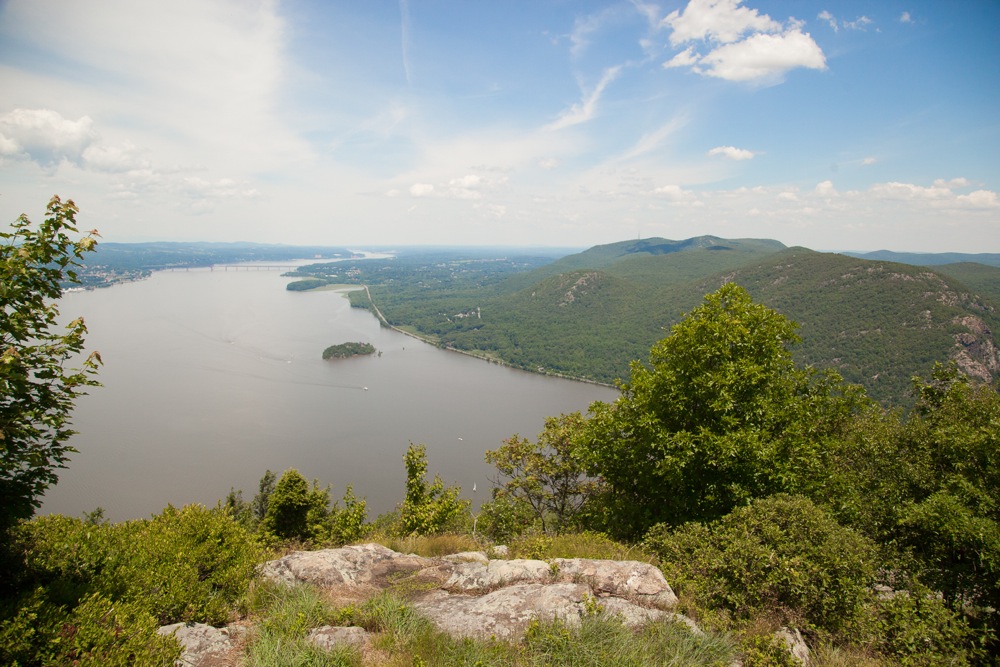 More than even the views, it will be difficult to forget the incessant birdsong. We passed gangs of Jays fighting over turf and Woodpeckers with bright red mohawks that looked like they were taken out of cartoons and placed in the Hudson Highlands. I'd never wanted to be a birder so badly, so I'll probably have to add some binoculars to the kit.
Letting go of this secret is conflicting, but for 1/10th the traffic and 9/10th the views, Storm King is a worthy alternative to the classic hike across the river. Just don't tell anybody.