The National Weather Service and the NOAA have issued their annual winter outlook. While far from definitive, maps and analysis reflect the best insight long-term models can offer. Forecast excerpts follow.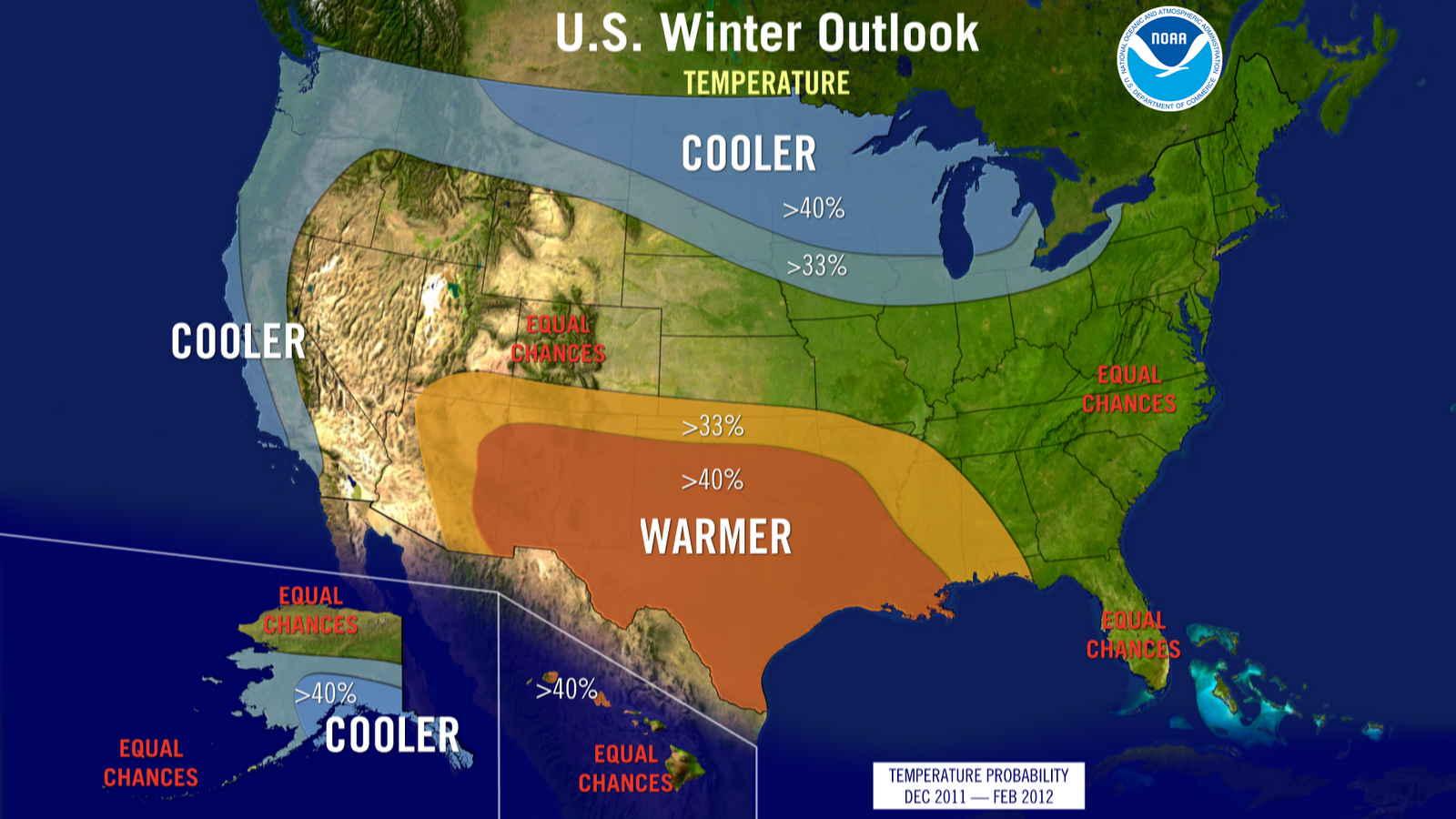 For the second year in a row, La Niña will influence winter weather patterns across the country, but as usual, it's not the only climate factor at play. The wild card is the less predictable Arctic Oscillation that could produce dramatic temperature swings this winter.
NOAA expects La Niña, which returned in August, to strengthen and continue through the upcoming winter. It's associated with cooler than normal water temperatures in the tropical Pacific Ocean and influences weather throughout the world.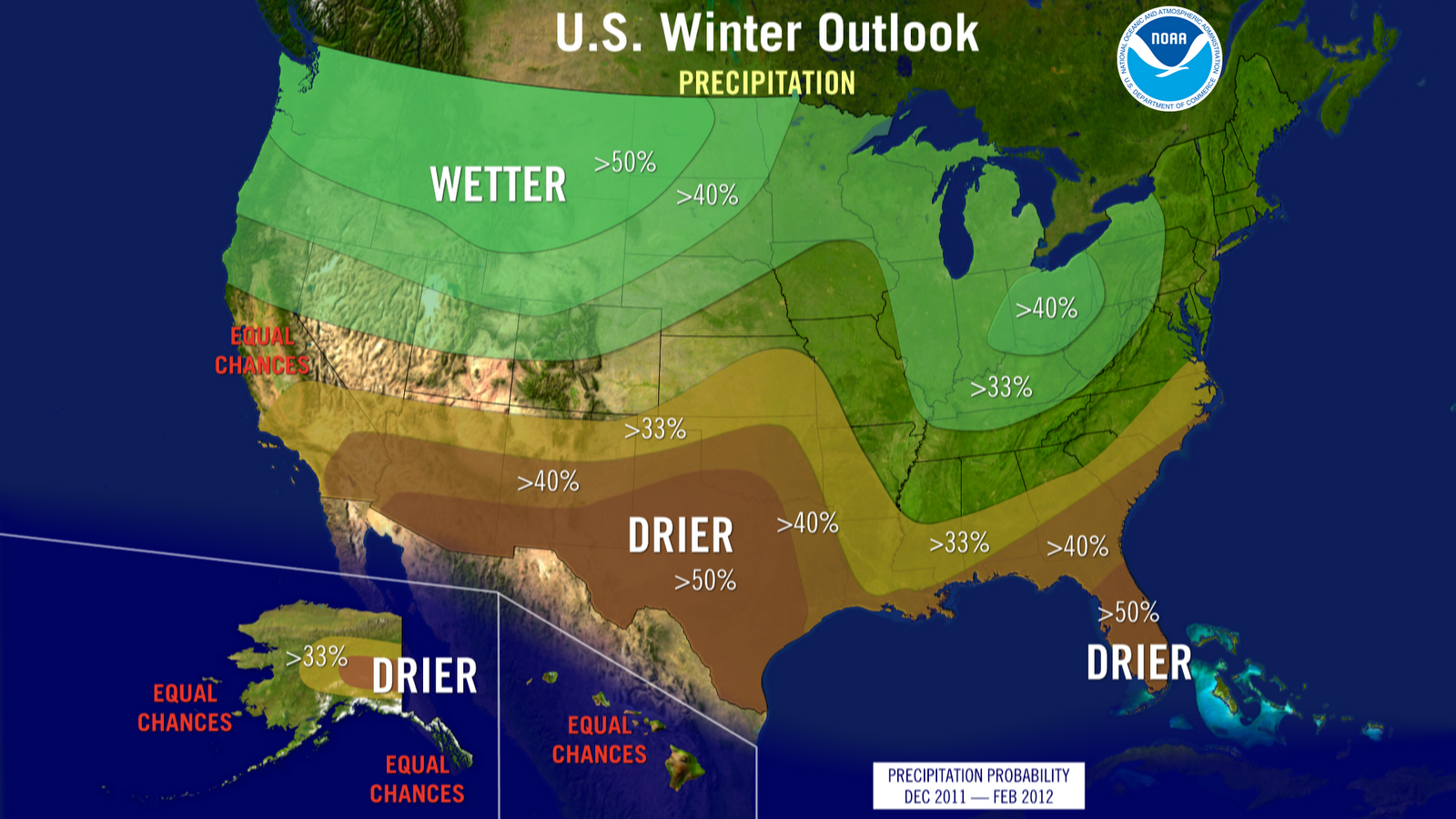 The Arctic Oscillation is always present and fluctuates between positive and negative phases. The negative phase of the Arctic Oscillation pushes cold air into the U.S. from Canada. The last two winters the Arctic Oscillation went strongly negative at times, causing outbreaks of cold and snowy conditions in the U.S. including the monster storm in late February of 2009. Strong Arctic Oscillation episodes typically last a few weeks and are difficult to predict more than a few weeks in advance.
The Arctic Oscillation often overrides La Niña as the driving factor for winter weather in the northeast. As a result of the setup this year, the National Weather Service forecast for the northeast calls for equal chances of above- or below-normal temperatures and precipitation.