The Adirondacks are filled with hidden gems, this is clearly one of the things that makes them such a special place. Expansive grandeur and intimacy can be found everywhere and a few years ago we discovered one of these special places in our own backyard, in Thurman.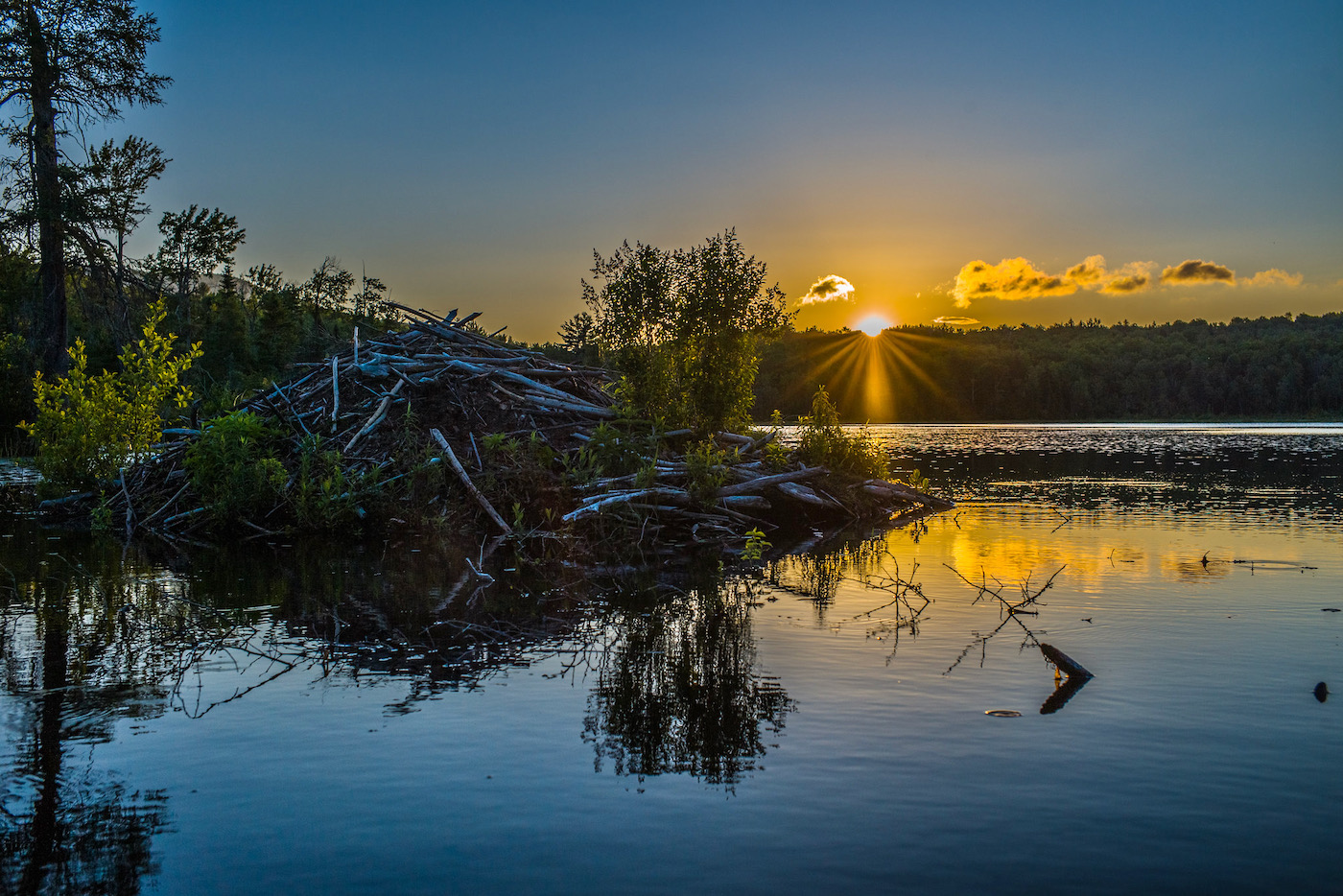 Mud Pond and Round Pond are the headwaters of Mill Creek, located upstream from Garnet Lake.
They can be accessed via Mud Pond Road, about halfway to Little Pond when traveling from Johnsburg to the Crane Mountain trail head off Garnet Lake Road.
Mud Pond is an amazing water feature, upstream from Round Pond, created by a series of expansive beaver dams its peaceful crystal-clear waters are an amazing canoeing experience. We arrived at Mud Pond before daybreak in the early morning hours from our camp in Johnsburg.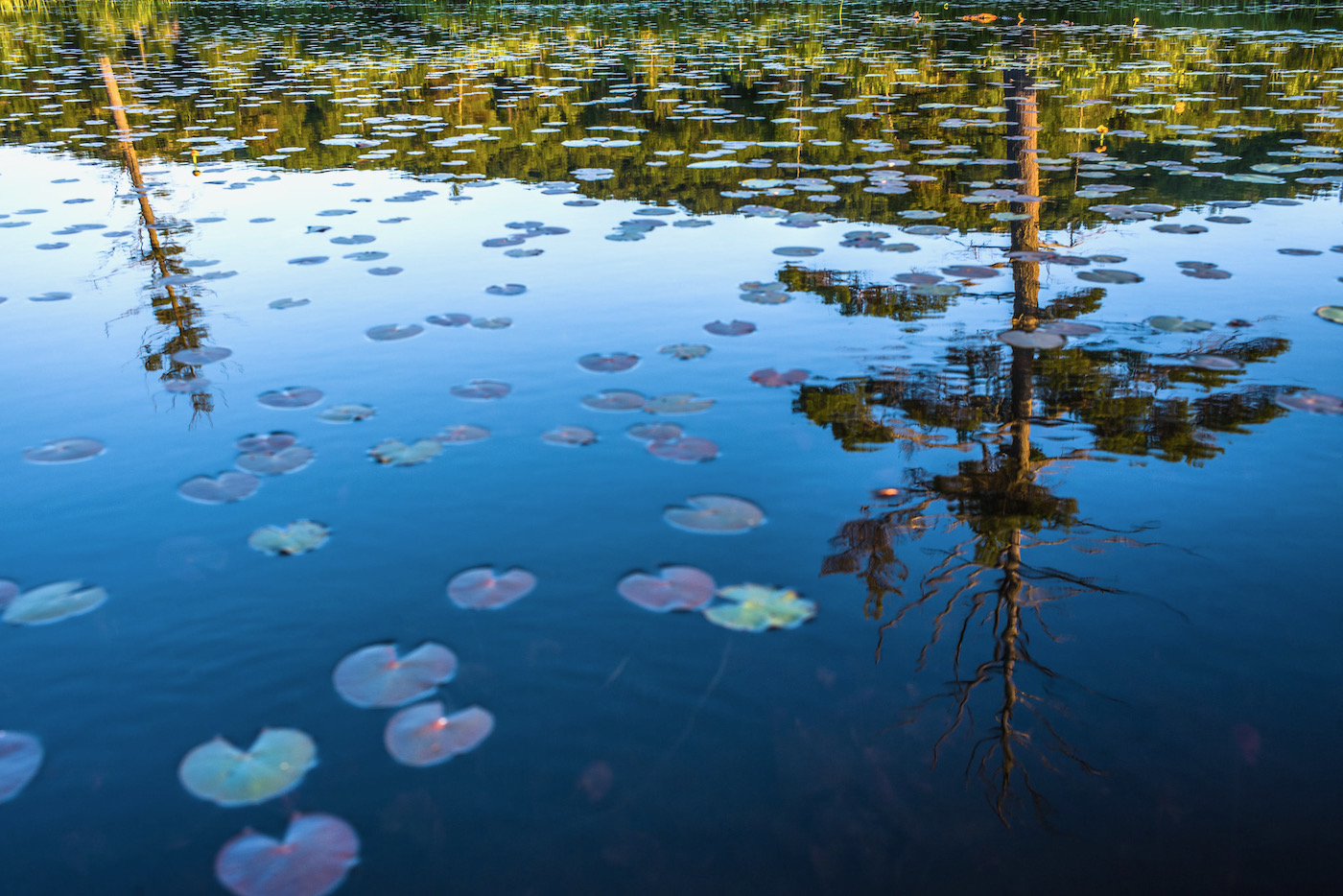 During summer, the sun rises in a notch in the mountains on the long axis of Mud Pond and we floated in the silent pre-dawn light waiting as the sun broke into daylight. As the morning passed, the Pond came alive, lily blooms opened, frogs and other pond life activity enveloped with a soft breeze.
Paddling to the beaver dams, we would then let the breeze carry us gently across the pond repeatedly, each time taking in the beauty of this very special place. Frogs, not afraid of human activity would sit on large Lilly pads allowing us to come within inches of them. We encountered a large floating bog littered with freshwater mussels, most likely the fodder of Loons dining on Mud Pond bounty.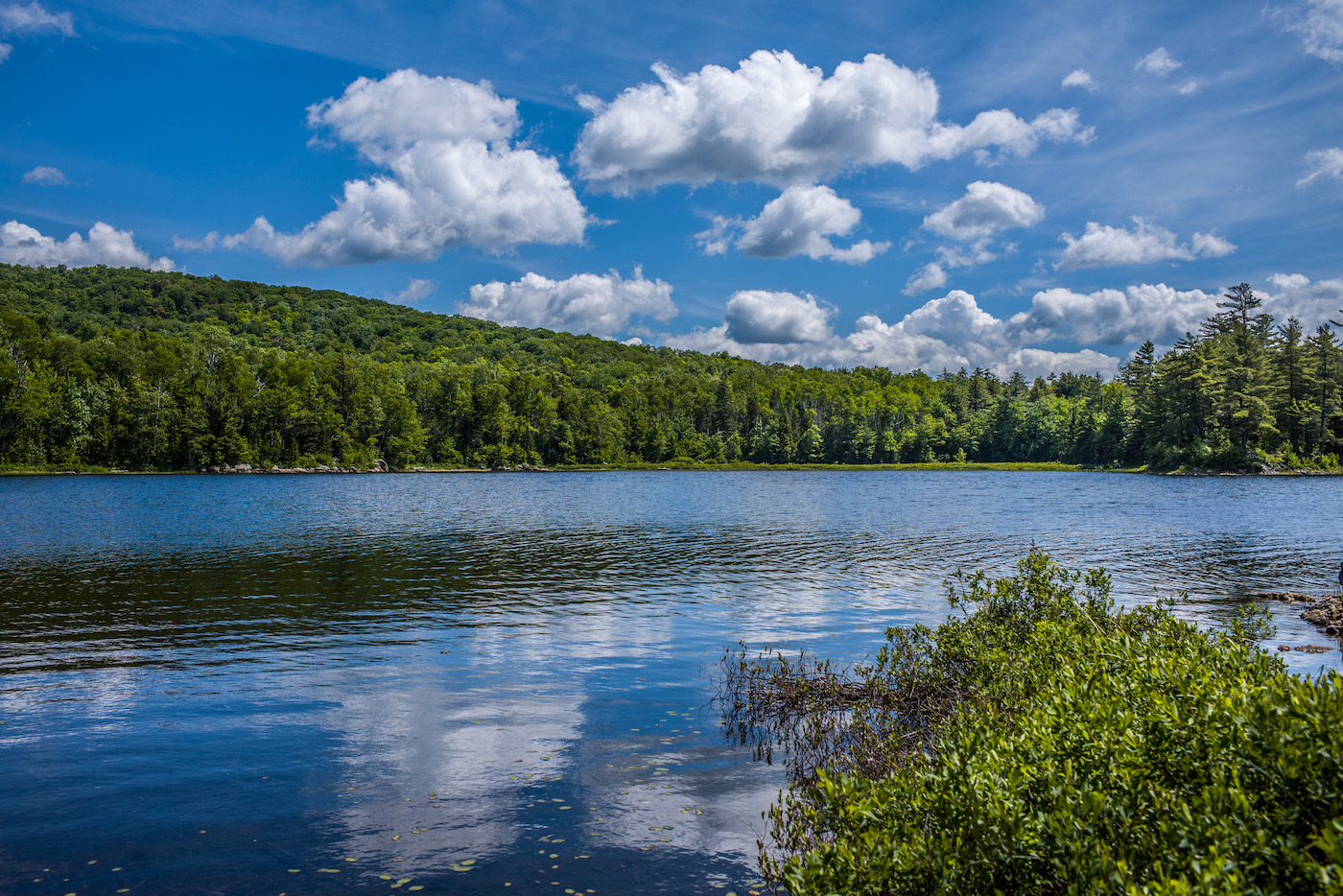 The beaver dams that form Mud Pond are especially magnificent as they stretch for hundreds of feet, multi-layered with interconnecting waterways that begin to form Mill Creek on its way to Round Pond.
Beyond the Mud Pond trail head, Mud Pond Road continues to a parking area and the Round Pond trailhead. It is a half mile canoe portage, and it is not to be taken lightly, as the canoe becomes heavier and heavier with every footstep.
As you approach Round Pond, you pass a beaver pond and the trail crosses over the beaver dam. A few hundred feet beyond the dam crossing, a small beach is accessed and it is from here that we canoed out to an island located on the Northeast side of Round Pond to set up our camp.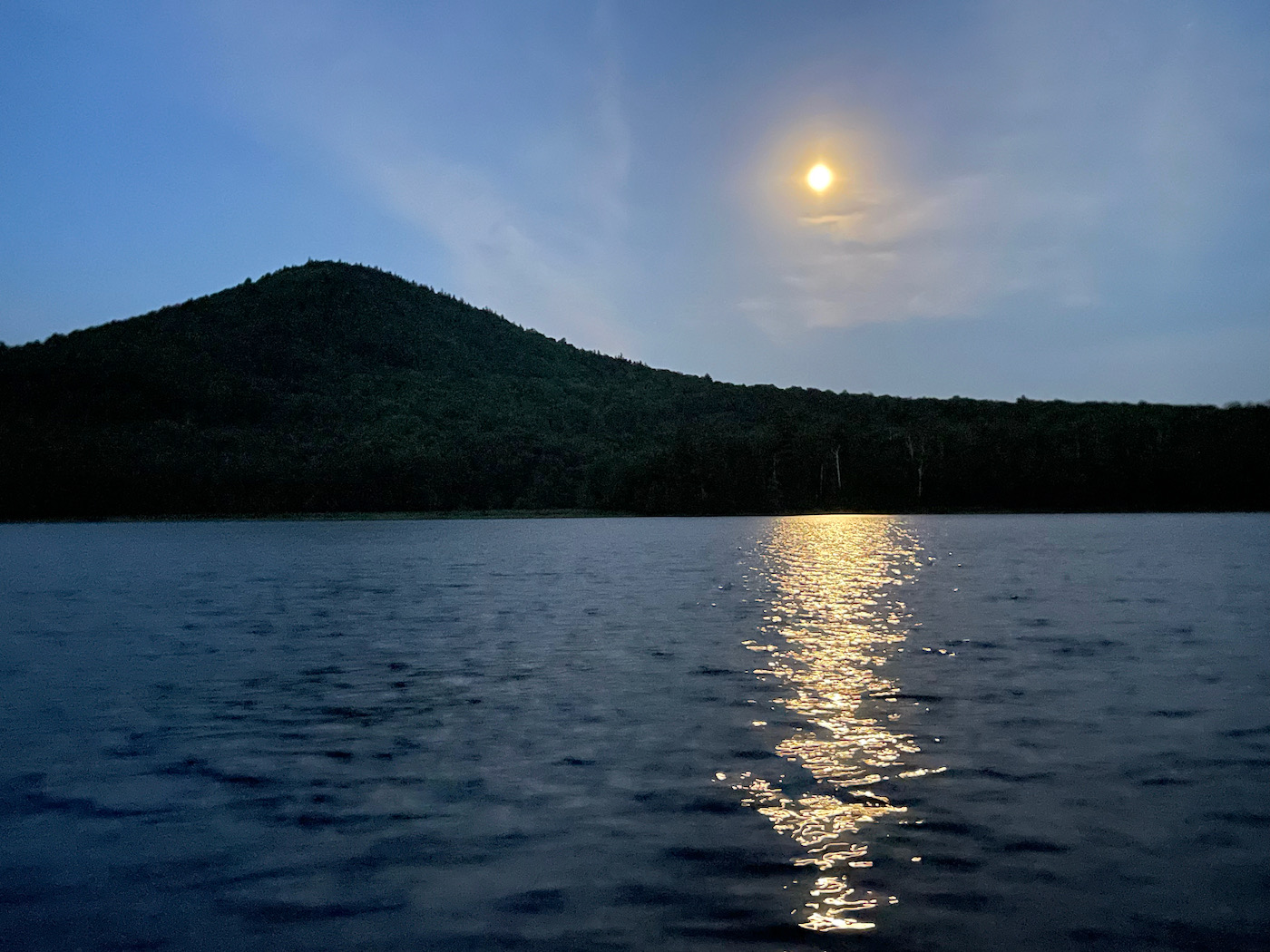 Round Pond is magnificent, laying in a valley, the breezes from the Southeast provide a constant stream fresh mountain air that rushes through the trees. It is inhabited by a pair of loons that entertain with their beautiful calls. We selected our camping date to coordinate with the Moon cycle and as night fell the Moon rose in the East over Round Pond.
We put in our canoe and went out for a midnight canoe on the still waters. Canoeing by night is a unique experience. The penumbra of the shore created by the moonlight guided us as our camp site faded into the distance. With little wind in the night we floated in silence, relishing in the beauty that the mighty Adirondacks has to offer, truly a memorable experience.
---
All photos courtesy of Karen Ghostlaw.