Brendan Leonard had an excellent article on not bailing this week; he wrote of the importance of being there for your adventure partners. I also believe that opening up your itinerary to new places and faces is crucial and wish he could have included it in his golden rule.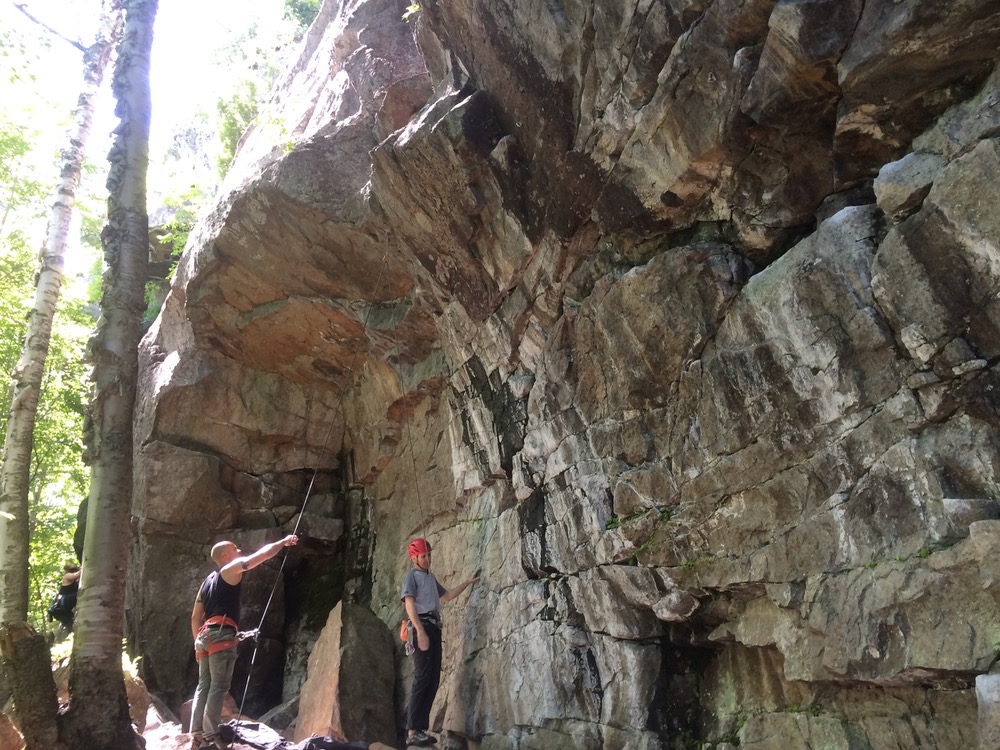 This weekend's unforgettable adventure was powered by all of the above. I ended up in a small hatchback with new climbing partners not heading to Val David for a change — and I was pretty happy about it.
On tap for the day was Mount Baldy, possibly the closest climbing area to Montreal. It's not for newbies. What it lacks in vertical, it makes up for in horizontal — the 25 meter cliff just stretches forever through some dense woods just far off enough from the highway to give it a remote feel.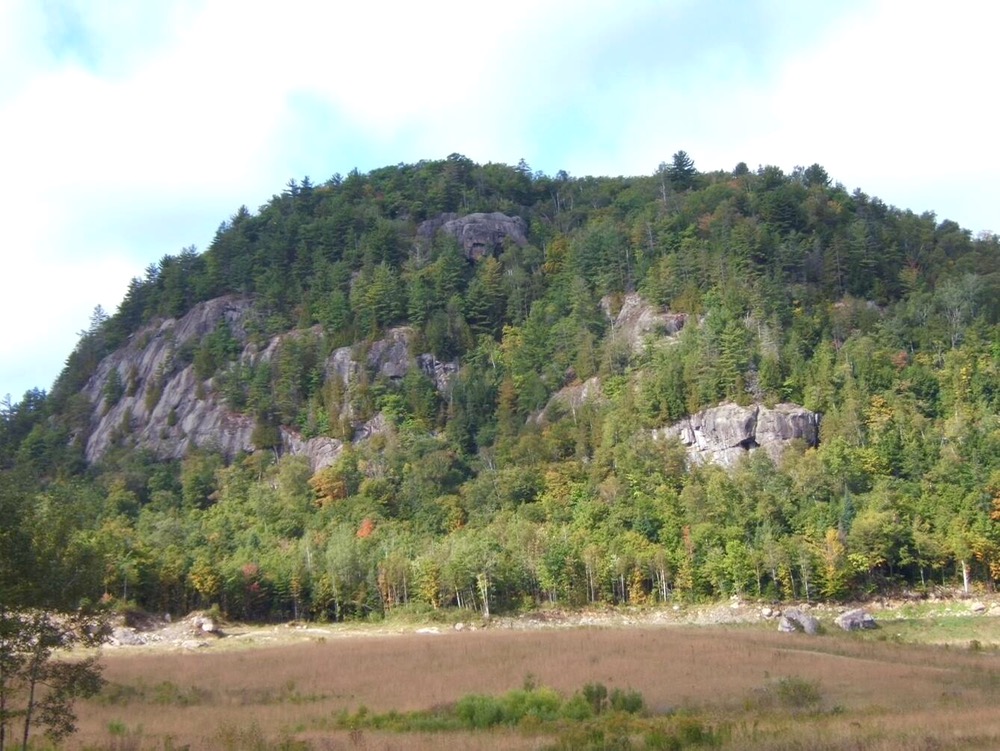 And as far as cragging goes, Mont Baldy feels somewhat alpine. It's scary reputation was earned when sharp and brittle rock came off a few times in my hands on lesser travelled routes.
I was out with a talented gang and I tried not to bail or chicken-out on any climbs. We warmed up on a 9 and 9+ before I was handed the sharp end for a route that looked like it was bolted onto a piece of burnt chocolate cake. The crux at the bottom took me at least five falls to work through. There's nothing quite as demoralizing as falling at the very base of a climb, but I was determined to struggle up and try out the sweet laybacks farther up.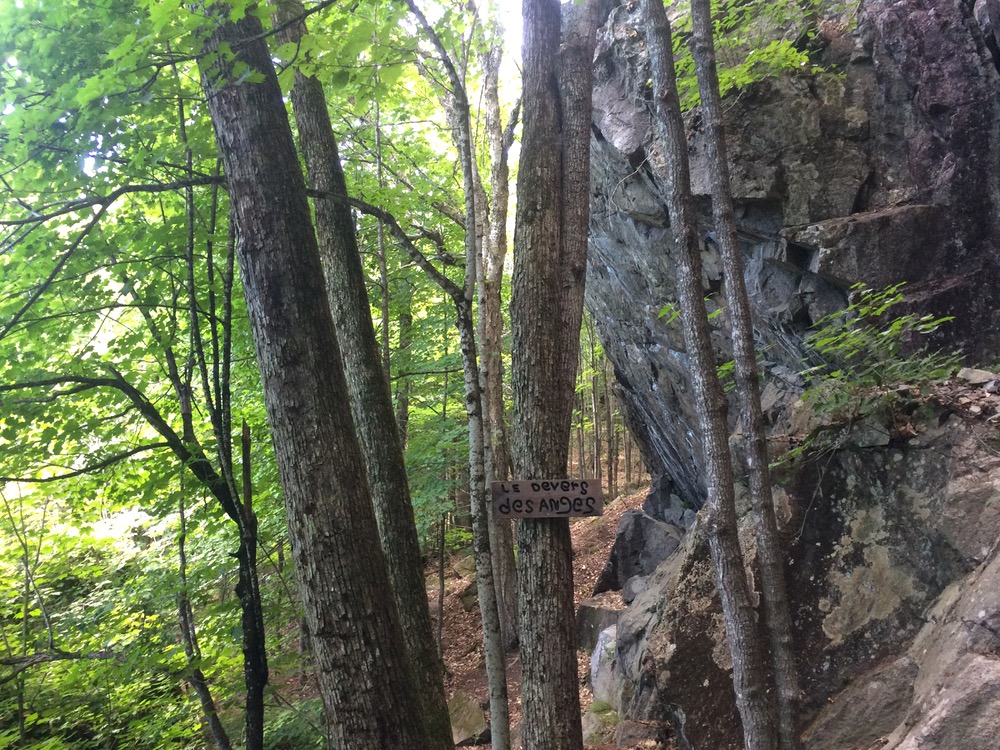 The climbing at Baldy is simply not for the faint of heart. The short routes packed a mean punch and my fingers were crying from trying to crimp up some of the 11s. Pulling on any crack outside of a starred route will result in a fistful of cobwebs and loose rubble, and more than a few times I was glad to be wearing a helmet.
Finally we came to a section of the wall where two steep and overhanging bolts came to a big mantle on a ledge. An older guy and his buddy were eyeing it and I had to stop and watch. My partner came over and whispered to me that the gentleman had taken a huge hit last year when a rock came down off the cliff and smashed into him while he was climbing.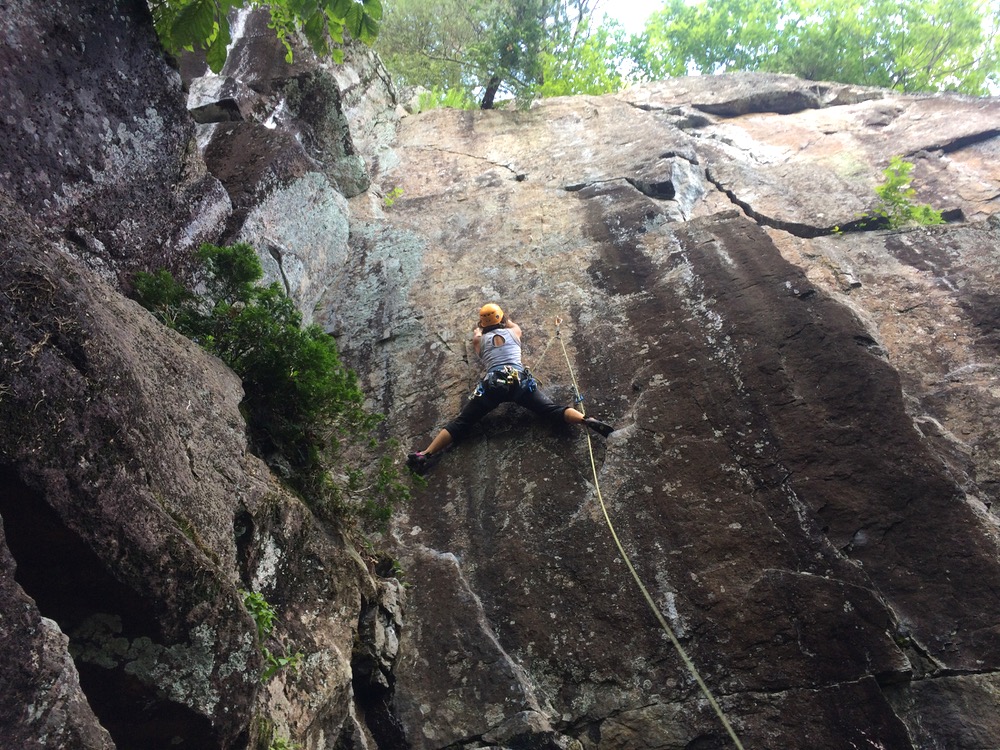 The impact left him with broken ribs and pierced a lung, but after being bed-ridden for months he was out for revenge. Before hearing the story, I wanted to see him get the send because it's rare to see our grey-haired elders throwing huge dynos on hard climbs. A crowd gathered, living and shouting him up with his every move.
After he succeeded, I felt like I had no choice but to give it a try as well and Arrache Les Dents became my first 11 sport climb. High fives and franglish praises were exchanged. Maybe this could have happened anywhere but it had a certain je n'ais se quoi that living in Quebec seems to be all about.