New snow is a gift, and I was certainly grateful for the most recent coastal storm that rolled through town. We've all heard the refrain that an inch in the yard is worth a million at the ski area, and six inches in the city was enough to get me into the car headed north.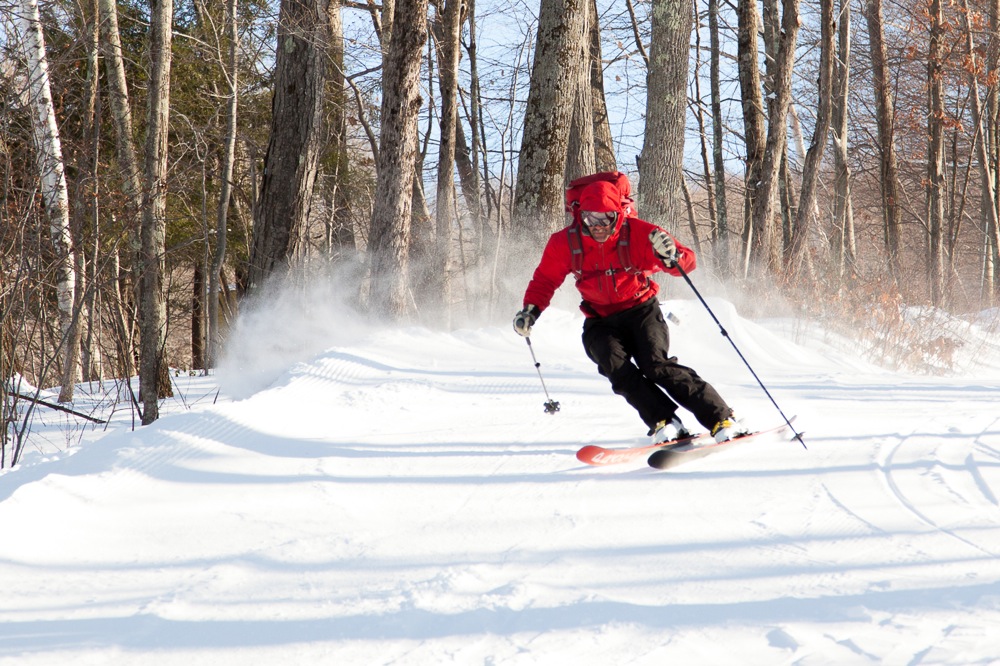 This storm was actually an "off the coastal" and as we drove towards the hills, the amount of new snow diminished. Keeping with the recent NYSB trend of choosing snow quality over vert we found ourselves in northwestern Connecticut at Mohawk Mountain.
I had heard reports that Mohawk had been in the eye of the last storm, leaving a solid 6-8 and we thought it might have caught the tail end of this one as well, leaving only great skiing.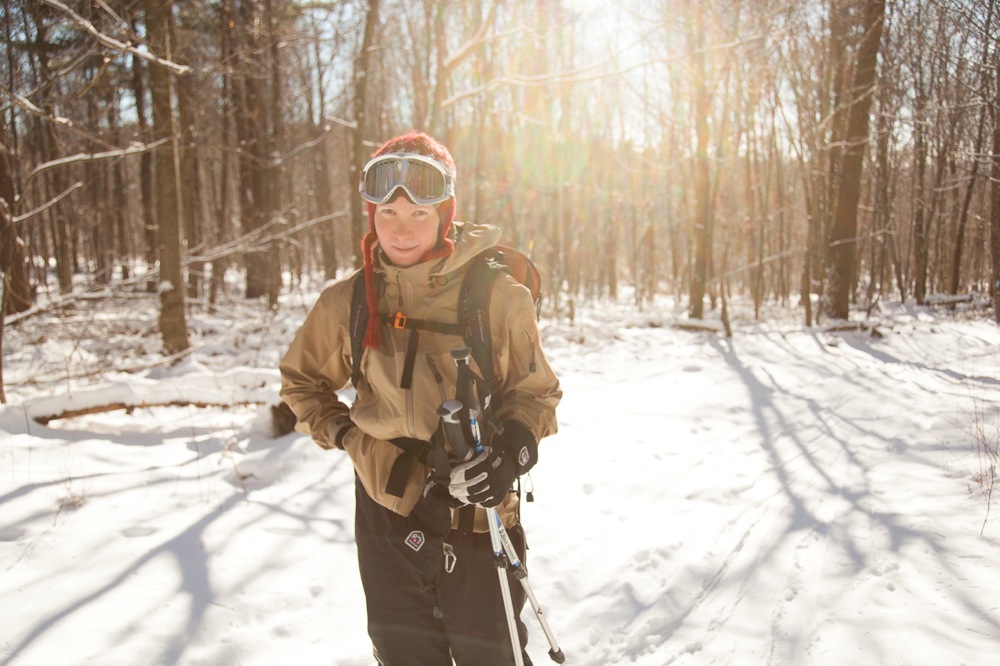 Despite the fact that there were only a couple of inches of new snow, as soon as we pulled in I felt like I was coming home. Upon arriving through the covered bridge, there's a strong sense that Mohawk fits nicely into the ski culture of our northeast scene.
In fact, it was founded by Walt Schoenknecht in 1947, the same builder that went on to try to establish destination resorts at Mount Snow and Glen Ellen.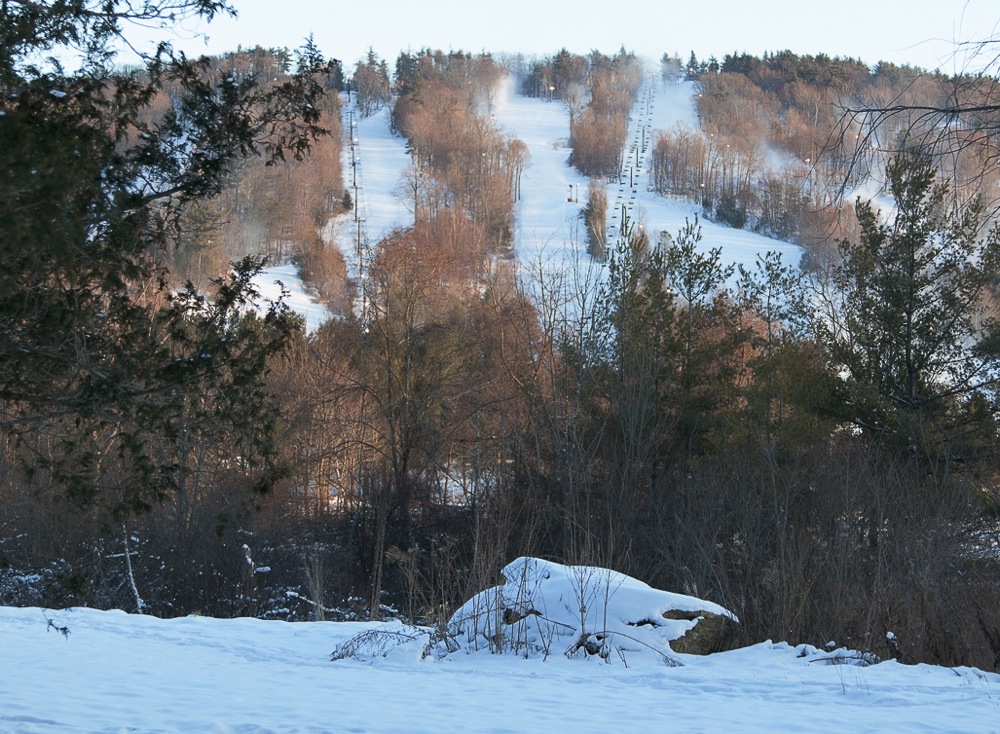 Just like Mount Snow, the commitment to snowmaking was evident, with a manmade cloud hovering over a fleet of Super PoleCats.
With the temperature below 10 degrees and the storm pushing off in gusts, we hoped to skin up the mountain for exercise and warmth. When we asked if that would be ok, the ticket vendor told us that lift tickets weren't needed for skinning, and that we should have a good time.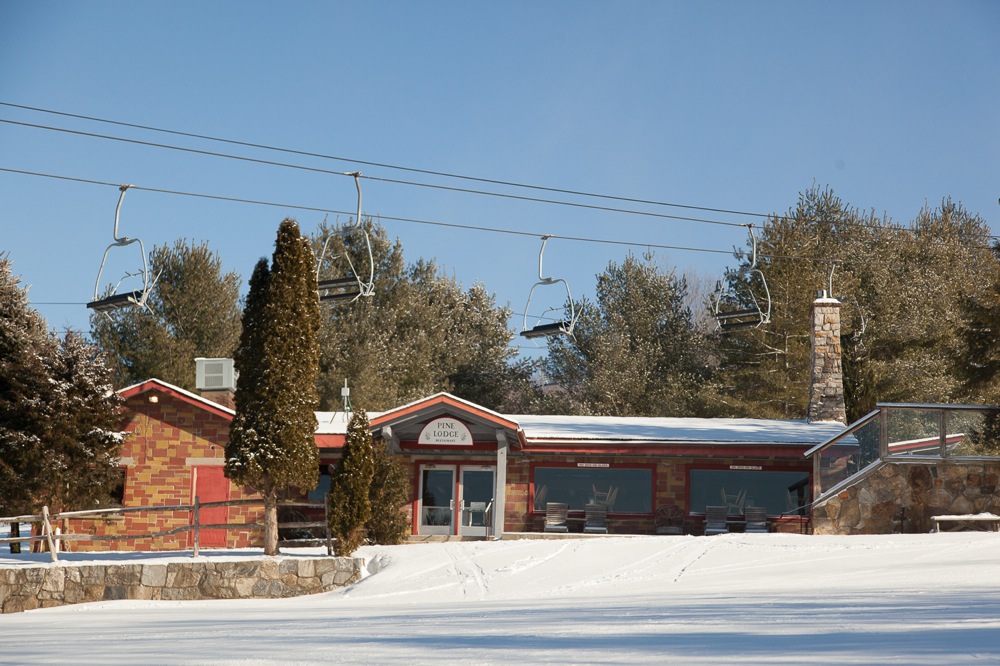 Ultimately we bought quite reasonably priced lift tickets anyway to ride in part because everyone was so nice.
To make the most of the day we decided the best course would be to begin hiking. To our surprise, we found that this area of the Berkshires has a lot of state land, including Mohawk Mountain. We wound our way up hiking trails, taking in the old stone walls and listening to the silent forest.
From the summit we could just make out the familiar peaks of Windham and Hunter towering over the Hudson Highlands in between us.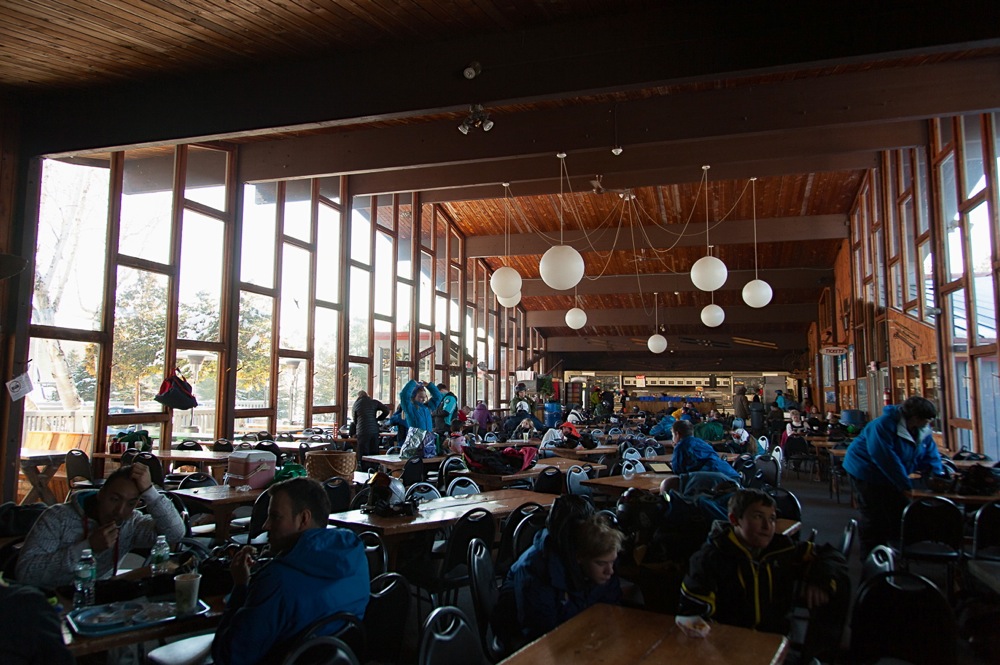 It was a perfect day. I'd felt I understood the vision Walt had when he established ski slopes in Cornwall to coax people out of the city to enjoy winter days on skis.
Sometimes a strong vision is a gift as much as any storm.