Ever since I first met my buddy "X" at Gore in 2010, we've been plotting to get our daughters together on the slopes. Two girls the same age, whose fathers love to ski: what more do you need?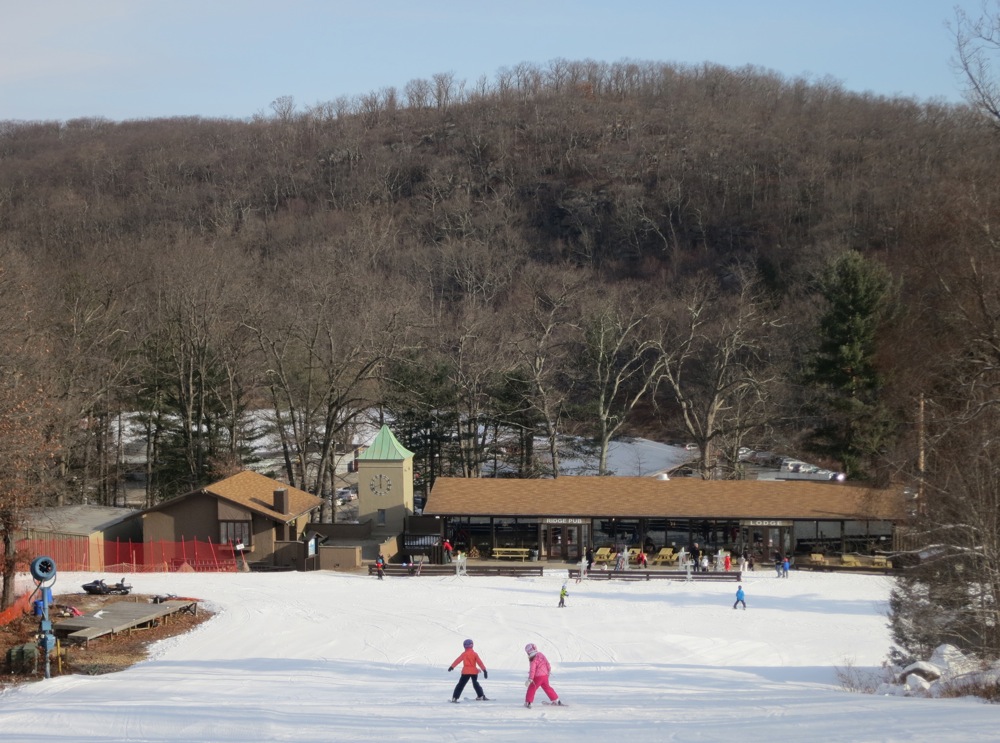 It turned out to be much easier said than done.  Getting the stars to align took almost four years. Sunday was a perfect day for it downstate, if you look past the recent nuclear meltdown of the snowpack by rainstorm.
We woke just before dawn to gear up, eat breakfast and drive up to Tuxedo Ridge Ski Center.
I'd driven past Tuxedo Ridge a few times and from the road it looks pretty interesting.  Some flat spots up top give the mountain sweet views and character a Gore guy could love.
Like everyone else on the right coast, Tuxedo Ridge has been hammered by the weather in January. Terrain was limited to Tiger West, Tiger Pass, Race Hill and Bunny Hill.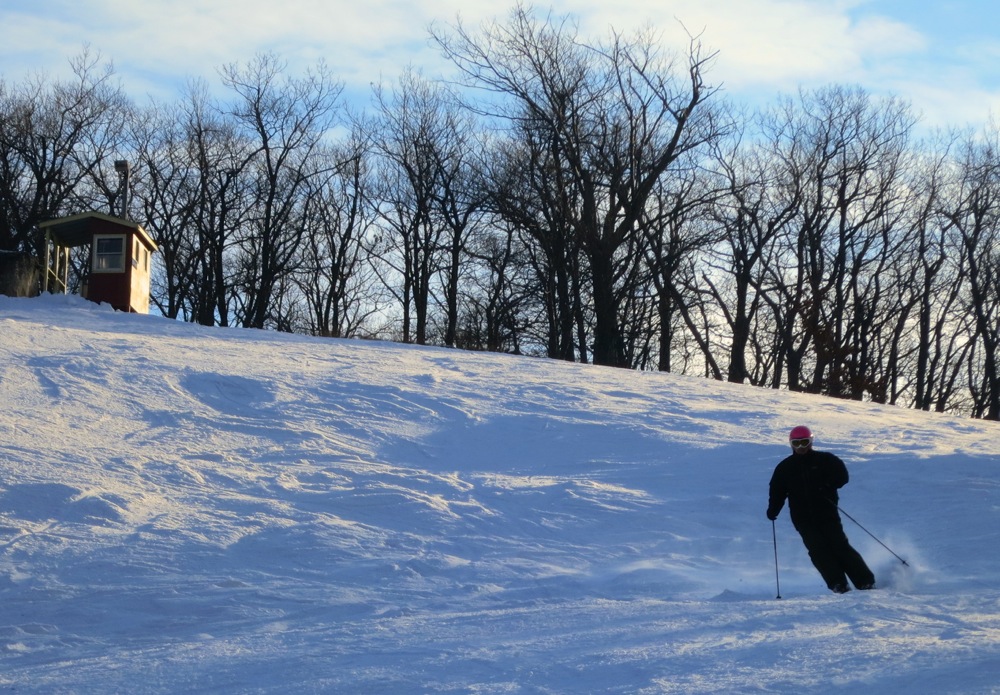 Tuxedo seemed to make a tactical call to fully cover what they could, leaving additional terrain for the cold spell to come.
But this day wasn't about terrain or anything else. It was a chance to watch two little girls meet and ski together.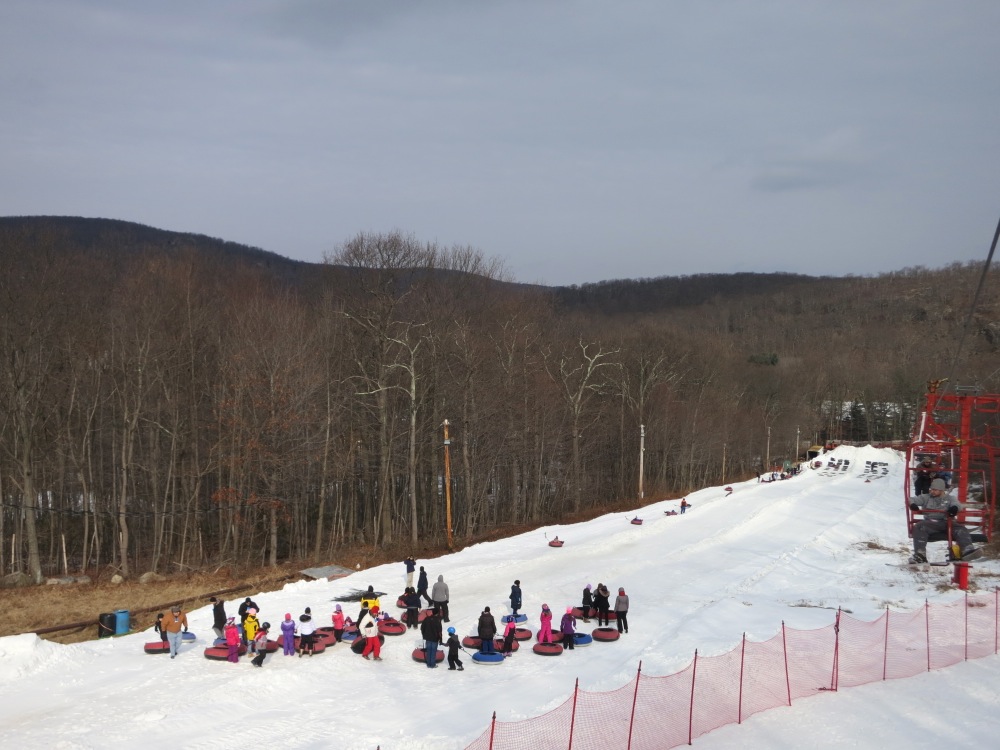 Our girls were only shy for a few minutes, and by the time we arrived at the top of our ride on the Tiger Lift they were giggling.
The morning cord was excellent and conditions softened further in the sun. After a couple runs, the girls knew exactly where they were going and we dads hung way back.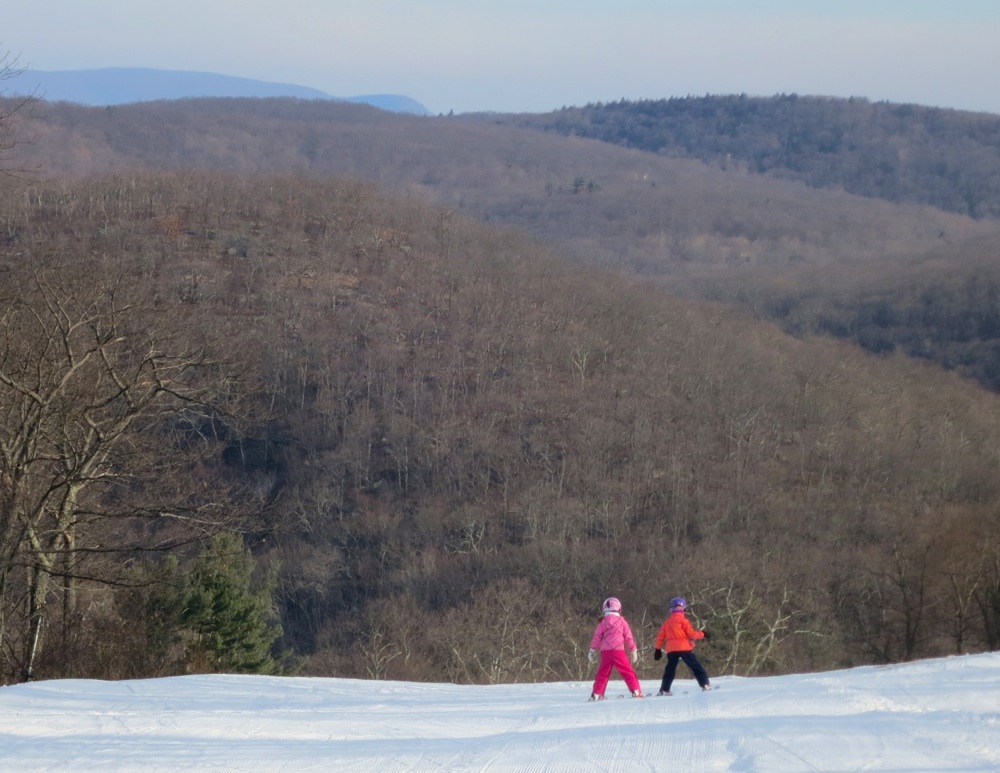 We skied 10,350 feet of vertical from 9 am until the sun went behind the hill and there was loose snow to ski the entire day. We didn't rack that vert by doing anything more than giving in to the persistent calls from the girls for "one more run."
It was magic as far as I'm concerned. Mom was home rejuvenating, Neve was playing with her new best friend Lana, and X and I were skiing. It doesn't get any better than that.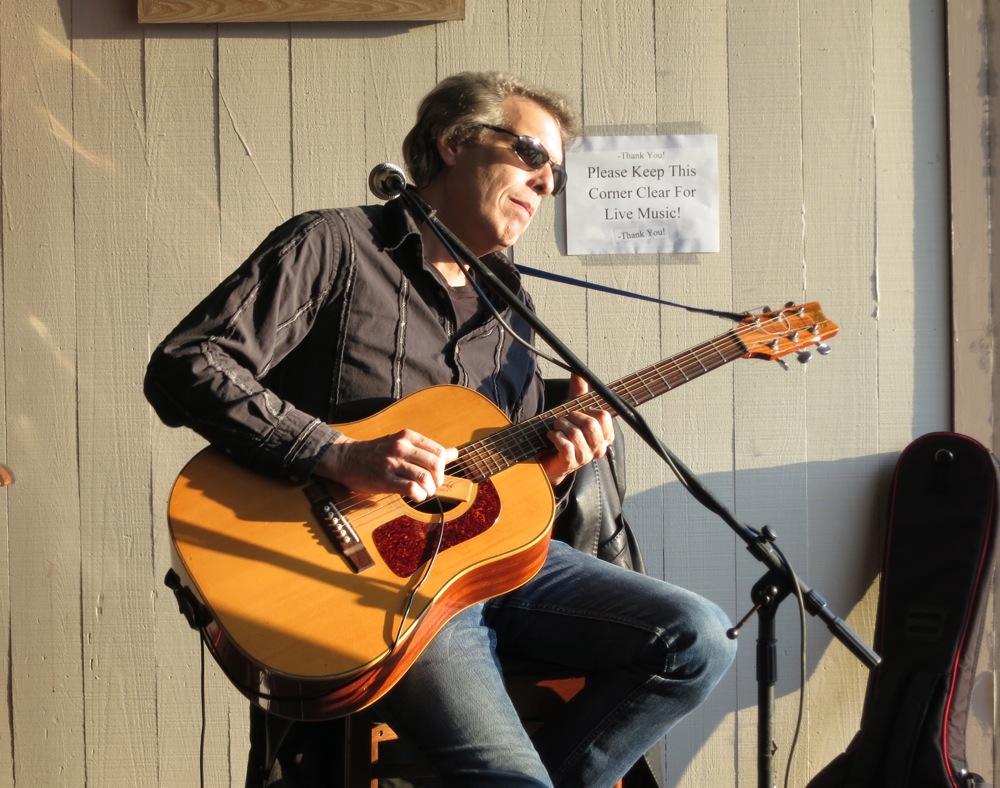 Tuxedo Ridge is a great destination for metro area ski families.  It's easy to access with a fun trail system, a fast moving fixed grip double, a snowtubing hill, a nice cozy base area and a commitment to music that helps make the ski day a party.
Here's hoping that mother nature will cooperate to help open up more terrain across the northeast.  We'll definitely be back.