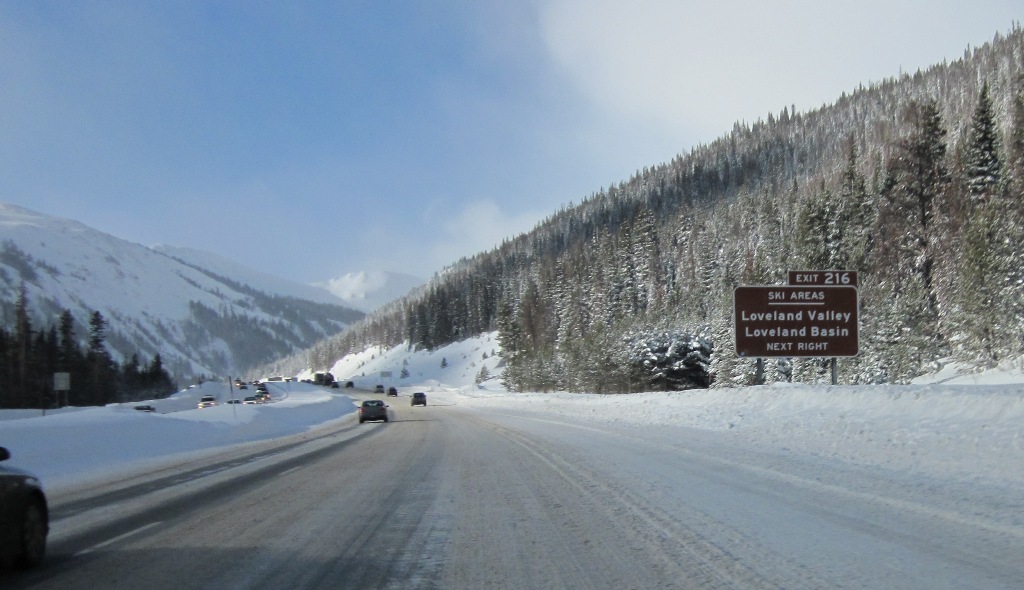 by James Michaud
A while back, I posted an article on Burke Mountain, Vermont that listed several reasons why otherwise interesting ski areas never managed to become popular with the mainstream public — the people who make them profitable or at least sustainable. Although my list covers a range of potential explanations, I left out an important part of the Mountains-Less-Traveled equation: the existence of "outliers."
Statisticians define an outlier as "one that appears to deviate markedly from other members of the sample group in which it occurs," i.e. an aberration or non-representative deviation. While planning a three-day visit to Colorado last year, I started thinking about how this concept may pertain to the popular ski areas along the well-traveled I-70 corridor west of the Eisenhower Tunnel. With the exception of Arapahoe Basin, all of the Summit County group (which also includes Breckenridge, Copper Mountain, and Keystone) along with Vail and Beaver Creek in Eagle County are full-service resorts that attract visitors from the entire continent, particularly those from the much sought-after "flyover country." As such, they receive the lion's share of the state's destination visits and press coverage. They're also hugely popular with Front Range skiers who take advantage of inexpensive multi-mountain season passes offered by Vail Resorts and Intrawest.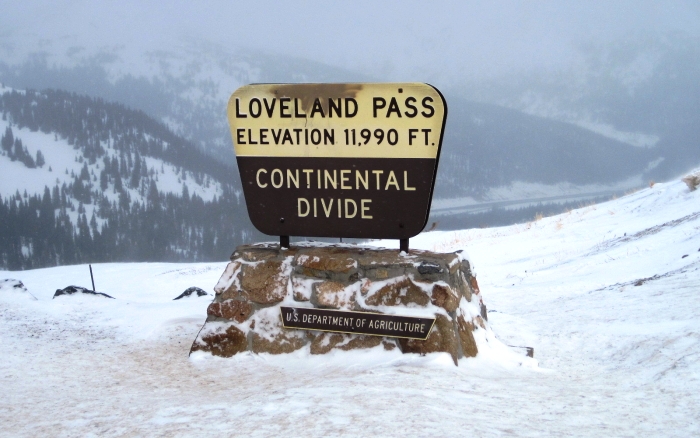 And then there are what I'd call the "outliers," Loveland and Winter Park — the ski areas on the east side of the tunnel that, for reasons I'm not quite sure about, don't get that much online attention from northeasterners. Each has superlatives that the Summit County areas can't match. For example, Loveland is not only the closest major ski area to the Front Range (more than 1,600 acres of terrain, only 53 miles from Denver); its 400 inches of average yearly snowfall is the most of any lift-served mountain in the I-70 corridor and tied for second with Silverton for the most in the state after powder hog Wolf Creek.
Meanwhile, Winter Park is the longest continuously operating ski area in Colorado (since 1939), can legitimately claim to be the closest destination resort to Denver (67 miles), and reportedly has more dedicated bump runs than anywhere else in North America. But beyond those marketing points, what makes Loveland and Winter Park preferred stops for skiers who are planning a winter pilgrimage to the Centennial State?
Loveland
As a student attending the University of Colorado at Boulder in the mid-1980s, I barely had enough money to pay for rent and books, let alone go skiing. Once or twice each winter, I'd skip my morning classes and head up to Eldora, the nearby local's mountain, with some equally cash-poor friends. The only time I went to the big ski areas was when, on a couple occasions, my father brought me up to his favorite Summit County resorts: Keystone and Copper. One time, while driving by Loveland, I asked him why we didn't go there and he snorted "you want to ski at a place that's right next to an interstate highway?" My curiosity about Loveland thus took a back seat to the fact that the weekend was on his dime, so he called the shots.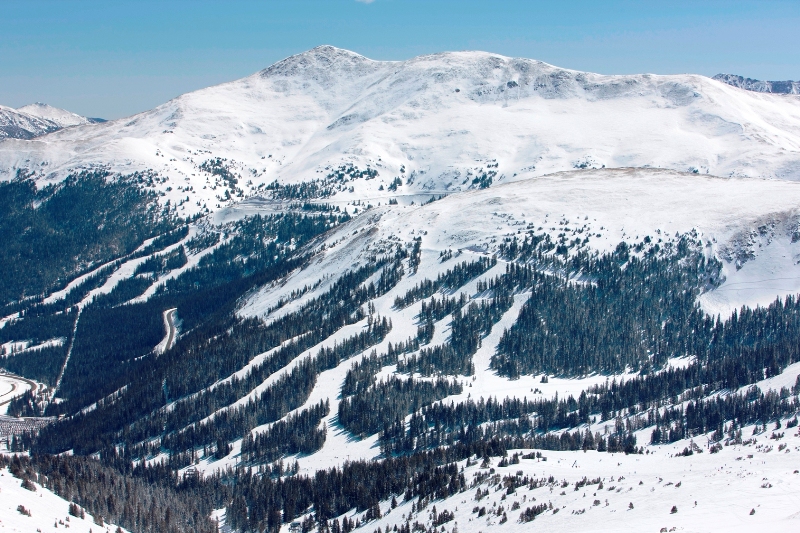 I graduated and moved out of Colorado in 1987, and summarily forgot about Loveland; however, when I got back into downhill skiing ten years ago, I realized that it was exactly the kind of place that I gravitate toward. In contrast to many Colorado mountains, skiing isn't the main attraction at Loveland; it's the only attraction. Similar to Monarch Mountain, there are no pay parking lots, onsite hotels or condos, pricey restaurants, or high-speed lifts. While wandering through the compact base area, you'll find nothing more than the basics: a low-key, low-attitude, low-crowds vibe that really hits the spot.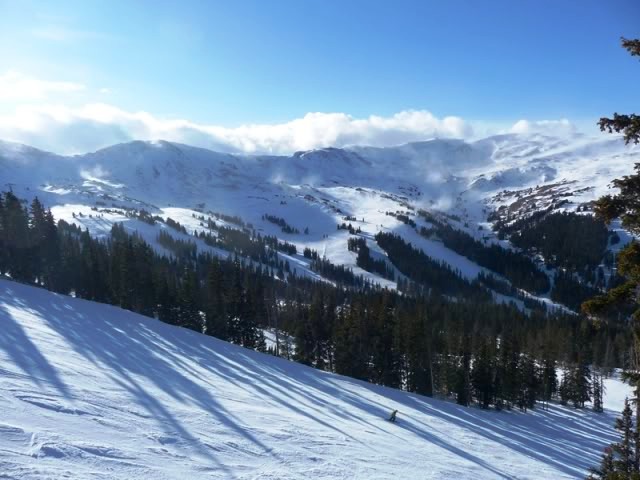 The anti-resort ambiance extends right up to the ticket window, where the most expensive day pass is only $59 and with a bit of advance planning, you can score big discounts. From Labor Day until the weekend before Thanksgiving, four completely unrestricted lift tickets purchased through Loveland's appropriately bare-bones website will only set you back $129: about $32 per day. If you miss that deadline, there are $39 lift tickets every day or midweek 2-for-1s when you present a Colorado Gems Card.
Positioned alongside the Continental Divide, Loveland is not only in the path of storms that come east through Summit County, but also upslope disturbances moving west from Denver. Its base elevation of 10,800 feet is higher than the peaks of many mountains, and with a summit elevation of 13,010 feet, Loveland is able to operate a seven-month season that lasts from October through May. The downside to this big-snow location is that gale-force winds frequently howl through the upper mountain.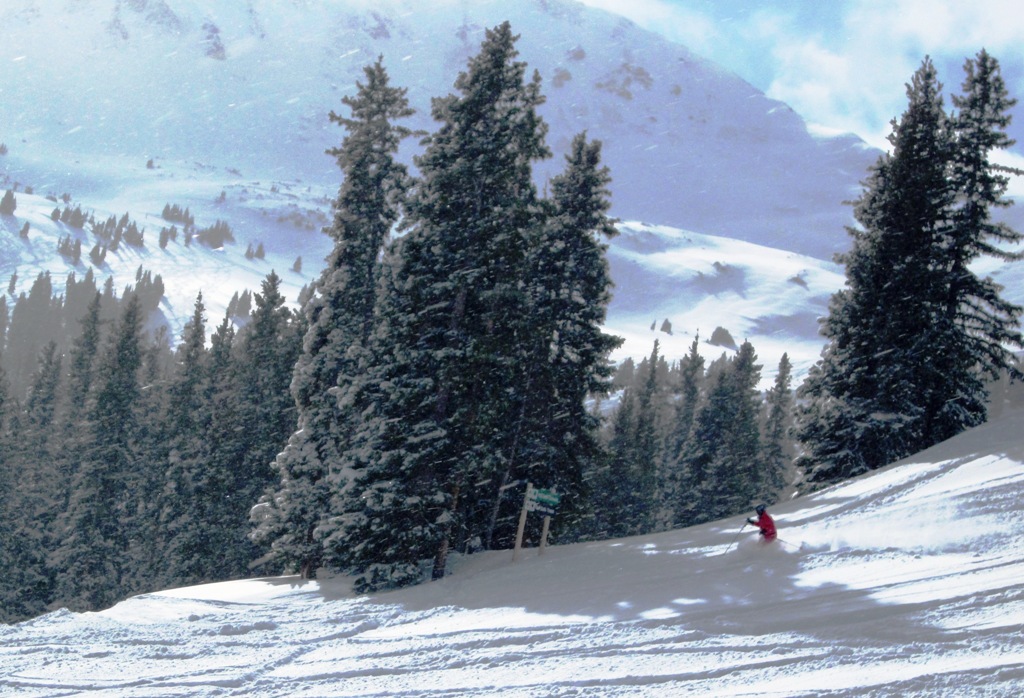 From the base area, the terrain on the looker's left is all below treeline with a handful of consistently-pitched black and double-black bump runs off Lift 1. To the right, there are a bunch of fun blue cruisers that wind through the trees. As enjoyable as that half of the mountain is, if you happen to show up on a powder day, the looker's right is where you want to be.
From Lifts 4, 8, and 9, all of the terrain starts above the treeline and drains through trees and chutes back down to the bottom of the chairs. The lift-served runs here are mostly easy blue in pitch, but when you're floating through 16 inches of untracked powder, as I was that day, there are worse things than an afternoon of low-angle meadow skipping (like this clip of me gliding down Tickler Gulch). For strong skiers, a short hike to The Ridge from the top of Lift 9 scores you a pile of single and double-black shots with gorgeous vistas of Summit County.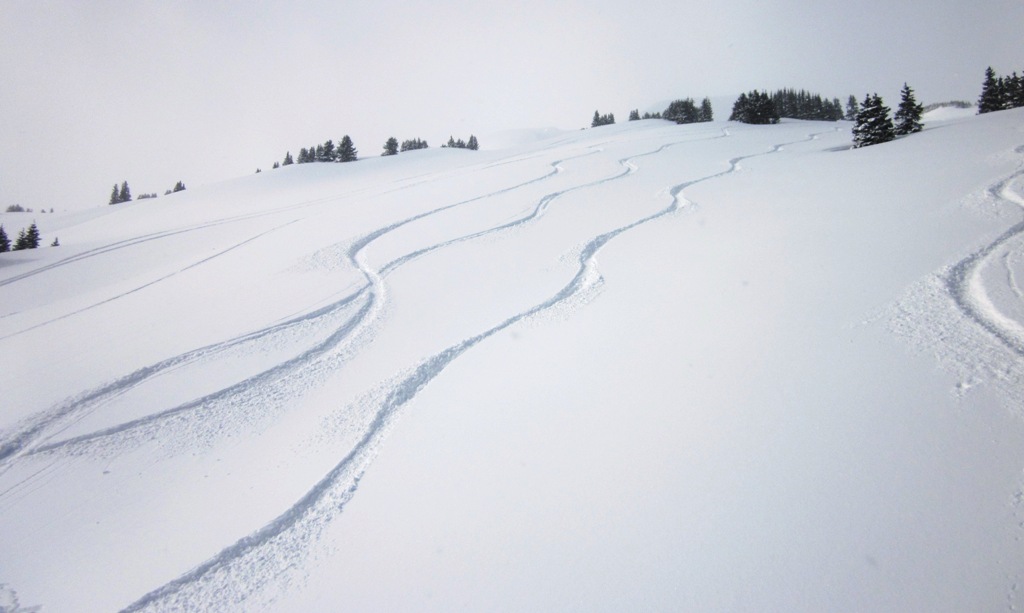 Between its affordable prices, varied terrain, big snow totals, and lack of crowds, Loveland often ends up at or near the top of Ski Magazine's "Best Value" category in its annual Reader's Poll. While most skiers take those ratings with a grain of salt, many would argue that Loveland richly deserves this honor. If there were an award for the "most under-appreciated ski area in Colorado," it would probably win that too.
Winter Park
As you can gather from my summary above, Loveland is a best-kept-secret type of place, a true off-the-beaten-path mountain that, oddly enough, is literally a few steps away from the beaten path. Winter Park is hardly an under-the-radar ski area; in fact, it racks up big ski-day numbers, both from in-state skiers and destination visitors. To reach Winter Park, you go up a series of switchbacks on Route 40 and past Berthoud Pass, a ski area that closed in 2002. The lifts and lodge were removed, but since then, Berthoud Pass has become a popular backcountry area with its own not-for-profit group providing a grassroots avalanche education program.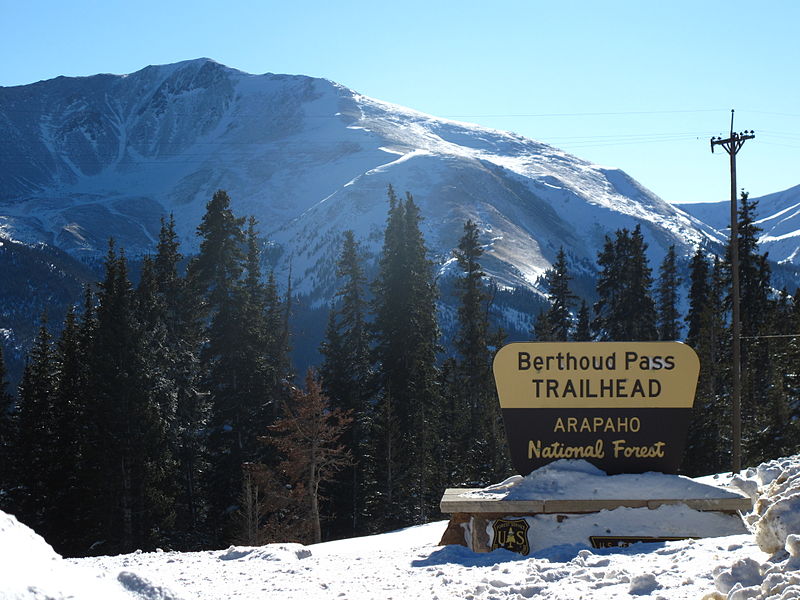 Owned and run by the city of Denver for more than 60 years, Winter Park's operations were taken over by Intrawest ten years ago, after which the development of the base area went into overdrive with restaurants, cafes, stores, and slopeside lodging. While it might not have as many dining, apres-ski, and shopping options as the other big-time resorts in Colorado, the upside is a more quiet, relaxed atmosphere when the lifts shut down.
With an average of 330 inches of snow each season, a high elevation, and an advantageous skier-to-terrain ratio, Winter Park easily trumps the Summit County mountains in the conditions department. One of the first things you notice is that it isn't exactly hurting for uphill transport. To serve its 3,078 acres of terrain (1,200 of which is off-piste), there are seven high-speed quads and two high-speed sixpacks.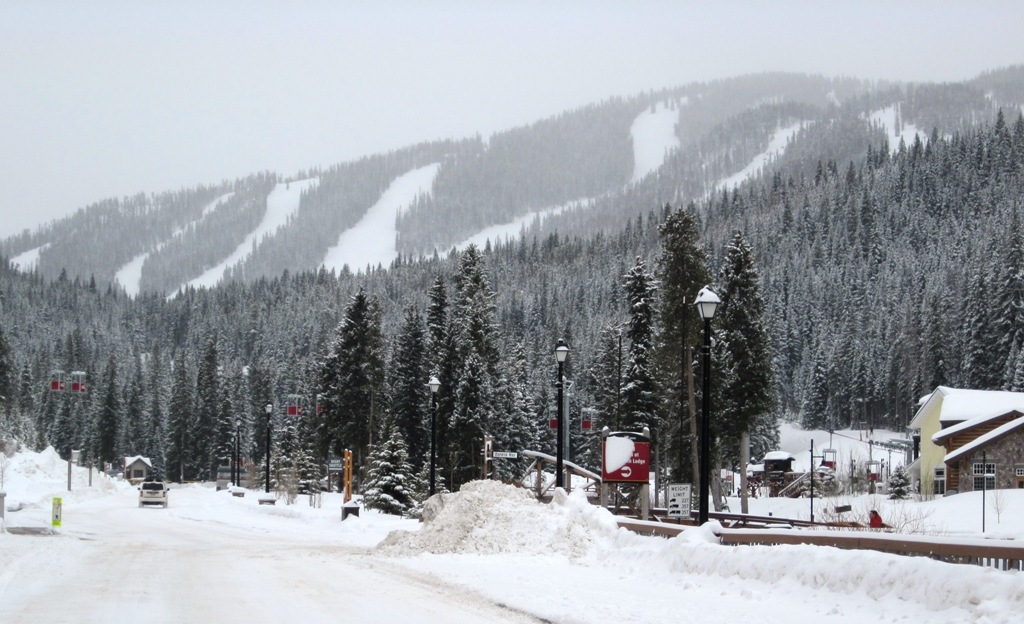 The mountain is split into several clearly delineated sectors, each with its own distinct menu of terrain. Winter Park is a series of ridges with trails that wind through the trees followed by long runouts back to the lifts, very similar to The Canyons in Park City, Utah. While many skiers scratch their heads over the trail layout at this part of the resort and dismiss it as "family terrain," if you do some sniffing around, there's some nice tree skiing to be found here between trails.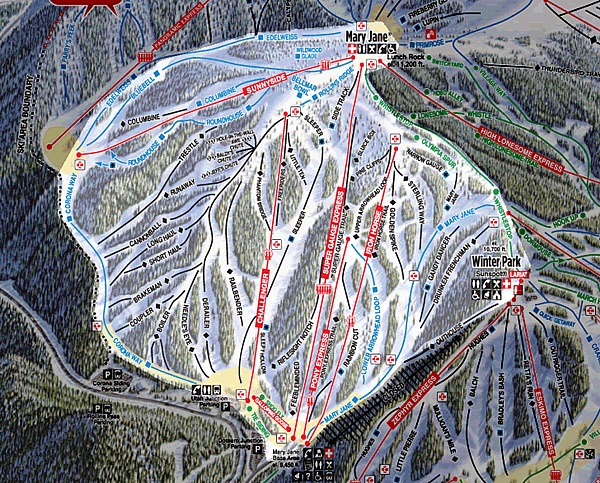 Following a few hours on the Winter Park side, crossing the border into Mary Jane is, both from a cultural and skiing perspective, like going from the rich, well-off part of town to the "other side of the tracks." In addition to what many would call the best bumps on the continent, it also has more challenging tree skiing than you can shake a stick at. While the high-speed Super Gauge Express chair helps you rack up lots of vertical, the slowpoke Challenger and Iron Horse lifts not only give your tired legs a much-deserved break, they also provide easy access to a bunch of interesting terrain sections, including the Mary Jane Chutes (recommended).
Infrastructure at Mary Jane is minimal. There's a parking lot right at the base and a compact lodge with a few restaurants and bars, all adorned with "No Pain, No Jane" branding. Intrawest has thus far concentrated all of the resort's development on the Winter Park side, which is good realpolitik because Mary Jane fans would probably stage an armed insurrection if pay parking or hotels were built at its base. As a train freak, I like how most of trail names in this part of the ski area are based on railroad terminology (Brake Man, Coupler, Derailer, Trestle, etc.) as a tip of the hat to the beloved Ski Train that served Winter Park until 2009. In short, Mary Jane lives up to its advance billing. Moreover, if you're a tele skier, you'll feel right at home — there are lots of your brethren here.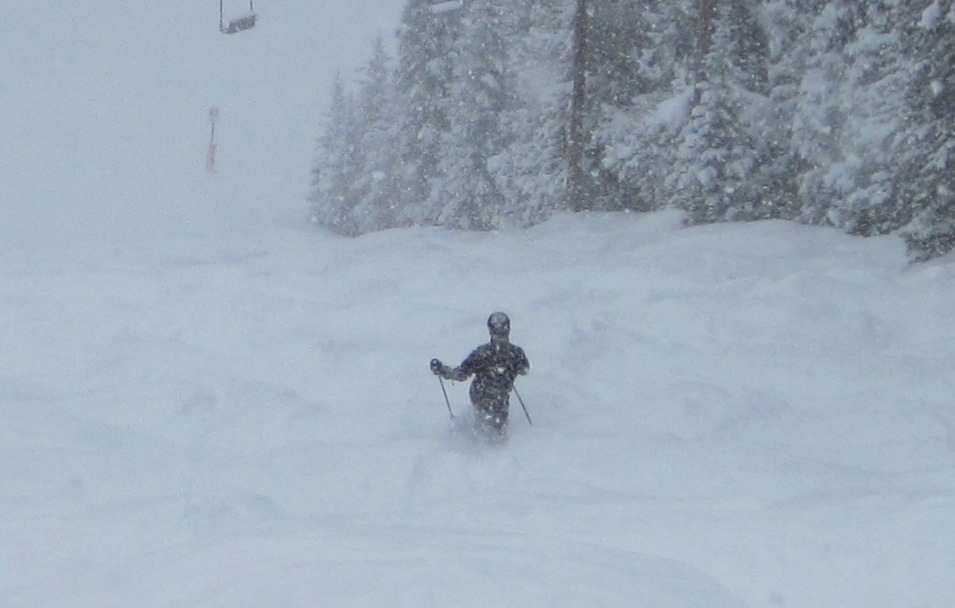 At the very top of Winter Park is expansive Parsenn Bowl. With its low angle above-the-treeline terrain and breathtaking views from the 12,000-foot summit, the Bowl is a great place for intermediates to cruise, but the real fun is the vast amount of glade skiing leading back to the Panoramic lift. This new high-speed lift has made it easier to do laps on Parsenn Bowl, but a lot of locals aren't happy with how the trees that are accessed via the Parry's Peek ridge get tracked out on powder days compared to when you had to take two lifts to get back to the top. On the far end of the bowl is the Eagle Wind lift with more excellent glade along its skier's left.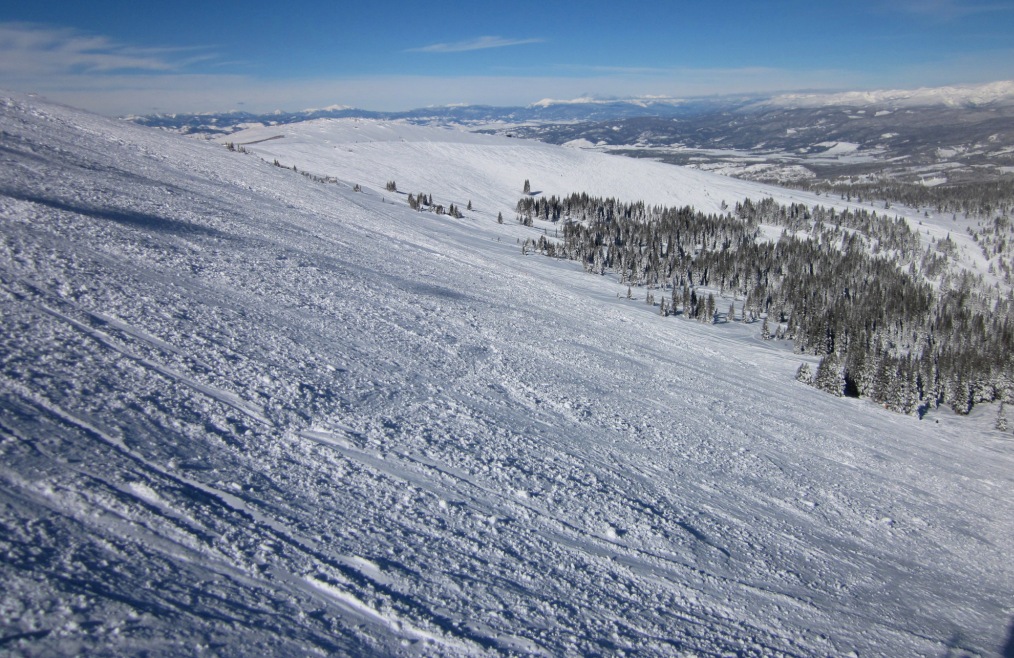 The two days I spent at Winter Park only allowed me to scratch the surface of what's available — and there's a lot to explore. For example, I didn't even get the chance to check out the more than 400 acres of headwalls and chutes in Vasquez Cirque (which allegedly doesn't open very often). That said, two days was more than enough for me to realize that Winter Park's extensive grab bag of terrain deserves a return visit.
So the next time you're in Colorado and someone tries to drag you to the ski areas on the west side of the Eisenhower Tunnel — unless they're paying, tell them thanks, but you'll be sticking with the outliers.
skiloveland.com/
winterparkresort.com/
---