After a week of mild and tranquil weather, things are looking very interesting for the end of the week. Once again, there are big model differences. They all have a similar look, but their placements and intensities are different.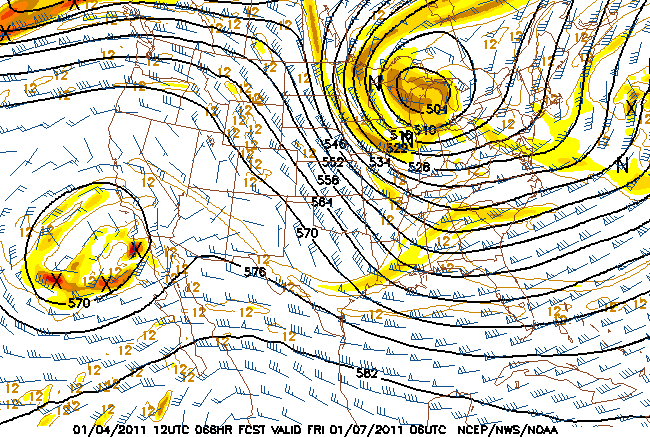 NAM 500mb at 66 hrs
The NAM and GFS 12 1-4 both show a strong upper-level system dropping out of Central Canada into the Great Lakes. The NAM is stronger with this feature and moves it due south into Ohio. If the NAM went out to 90hrs, I bet there would be a nice low forming on the the Delmarv.
The GFS is similar, but keeps the upper feature more in Western NY and develops a slow-moving low further east.
More time is need to iron out the details and make some kind of snow forecast. The potential is there for a prolonged snow event. But right now I see 3-6″ on Friday into Saturday in both the Adks and the Cats. More on the Green Mountain spine and other upslope favored areas.