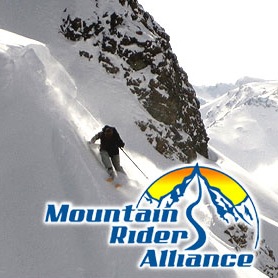 Jamie Schectman is more than an avid skier — skiing is a driving force in his life. As one of the founders of the Mountain Riders Alliance, his goal is to develop environmentally-friendly, rider-owned ski areas around the world. He dreams of resorts that produce more energy than they use by limiting resort infrastructure and using alternative energy sources like solar, wind, micro hydro, and geo-thermal to run operations. We spoke with Jamie about his passion for skiing and his vision for "values-based ski areas."
NYSkiBlog: Where were you born and when did you start skiing?
Jamie Schectman: I was born on Long Island, NY, but I moved to California when I was four. I went on a ski trip to Mammoth Mountain in junior high school and was instantly hooked.
NYSB: What did you do after you were "hooked?"
JS: During high school, I saw the movie Hot Dog and knew right then what I was going to do with my life. I moved to Squaw Valley after I graduated at the age of 18. I first started as a lift operator, but quickly realized watching other people skiing was not my calling and found a job making sandwiches. The kitchen was at the base of the mountain and the shift was 4pm – 11pm. I thought I was in heaven.
NYSB: What mountain had the greatest impact on you BEFORE the idea of MRA was born?
JS: I'd have to say Las Leñas, Argentina. My wife and I spent three seasons in the big Andes. We experienced some of the best skiing of our lives there. The terrain is amongst the best in the world, but the inept mountain operations and outdated lift system combined with huge winds can be extremely frustrating. Anyone that has skied Las Leñas knows exactly what I am talking about.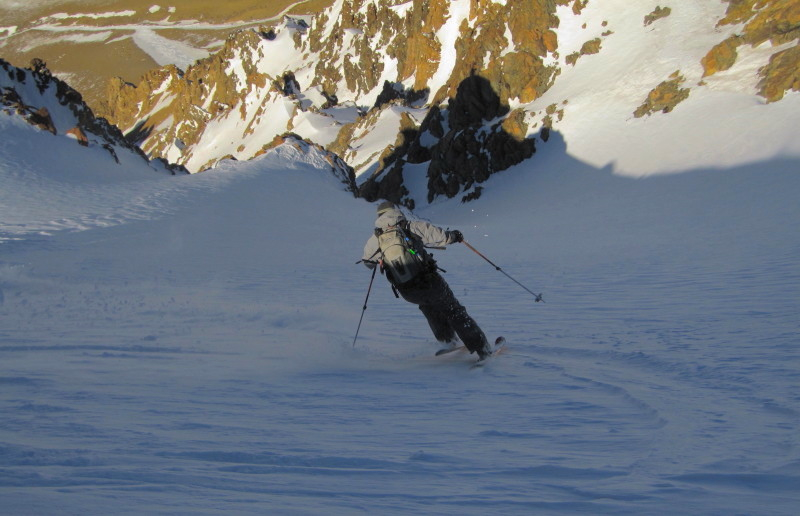 NYSB: Who are the founders of MRA? What is their vision for MRA?
JS: Dave Scanlan of Hope, Alaska and I are the founders of MRA. But there have been many who've contributed to the evolution of MRA. My wife Shanie, who has worked in the ski industry since age 12, has also been an instrumental part. We envision "values-based ski areas."
NYSB: What does that mean? Describe the perfect MRA mountain.
JS: There would be a real ski village, one where everyone lives, works, shops and plays. It would create its own energy on-site and not be dependent on the grid, but instead serve as a provider of energy for the surrounding communities. It would be located in a reliable high-elevation snowbelt with a maritime snowpack, big vertical, and exciting terrain. It would have well-spaced trees at lower elevations for stormy days and big alpine terrain with sustained drops on a variety of aspects. It would be located close enough to a population base, and would act as a steward of the people that support it. Besides skiing, it would support art and music festivals, earth-friendly interactive education for kids, sustainable architecture, locally-grown restaurants, and a fun ski town vibe where everyone is stoked to be a part of it.
NYSB: Which ski mountains out there currently would most easily fit into the MRA model?
JS: Silverton, Colorado and Bridger Bowl, Montana are both examples of skier-centric, no-frills big mountain skiing. Though I haven't been to Mad River Glen, their shareholder's passion and dedication to their mountain is similar to what we hope to encapsulate.
We believe many ski areas could fit within the MRA model, as long as there is the opportunity to create renewable energy on site and offer something unique. Last week, Snow King, Wyoming came on the market. It has large community support, but is lacking the right model to purchase it. We have even begun conceptualizing an urban jib center within an economically distressed city such as Detroit.
NYSB: Which mountains would never work as MRA mountains? Why?
JS: Ski resorts with large footprints, that rely on thousands of skier visits, $15 cheeseburgers and theme park attractions to break even.
NYSB: What's the most common criticism of the MRA concept?
JS: That clean energy creation isn't worth the investment. But the reality is, not only can it eliminate the number two expense in the ski industry (and possibly provide an additional revenue stream in net-metering states); the amount of the whole project can be depreciated.
What many don't realize is with the host of rebates, grants and favorable loans currently available, it's possible to move towards net negative with no money out of pocket to the ski resort. In my opinion, every ski resort is perfectly situated to use solar, wind, micro hydro and/or geothermal to make energy.  Those who aren't taking advantage of this opportunity are missing the boat.
NYSB: What is the most legitimate criticism of your model?
JS: That the ski industry is a risky business — it most certainly is. But we believe, as we move into a prolonged period of uncertain financial times, there will always be a demand for skiing. We think that our ski-centric, minimalistic approach, combined with on-site energy creation and our membership model will thrive at the same time that mega resorts with large overheads and big real estate components will endure challenges. We've recruited several seasoned industry professionals to serve on our advisory board. Their wealth of knowledge has been and will continue to be invaluable as we develop our organization.
It's also worth noting that MRA is going to be a more than just ski areas that create energy. Richard Branson is one of my heroes and he has successfully created more than 400 companies under the Virgin brand. We envision other entities such as ski insurance, various forms of consulting, a credit union, apparel line, discount card and other businesses being developed in under MRA in the future.
NYSB: Snowmaking and travel are two of the largest impacts that the skiing business has on the quality of the environment. Does having mountains at lower elevations with higher snowmaking requirements, but close to population centers make sense?
JS: I don't think MRA would create a new mountain playground that relies on snowmaking and/or is at a low elevation. For example, our project in Alaska, Manitoba Mountain just had its lowest snowfall in 40 years; however, it was still skiable to the base from November to the end of May.
MRA would consider an existing ski area with snowmaking, as long as there was on-site clean energy potential. Also, the latest Low-E snowmaking guns use as little as 25% of the energy consumption as older snowmaking systems. Our friends at Mount Abram tell us the new guns make better snow as well.
NYSB: Is it possible to create a sustainable ski industry?
JS: I'm don't think so. Many resorts have already been built out and are past the point of no return.
NYSB: What's the most common misconception about MRA?
JS: That we are a non-profit. We are a registered LLC and intend to make a profit, but will do so in a values-based, socially-and-environmentally-respectful manner. We do partner with many non-profits though.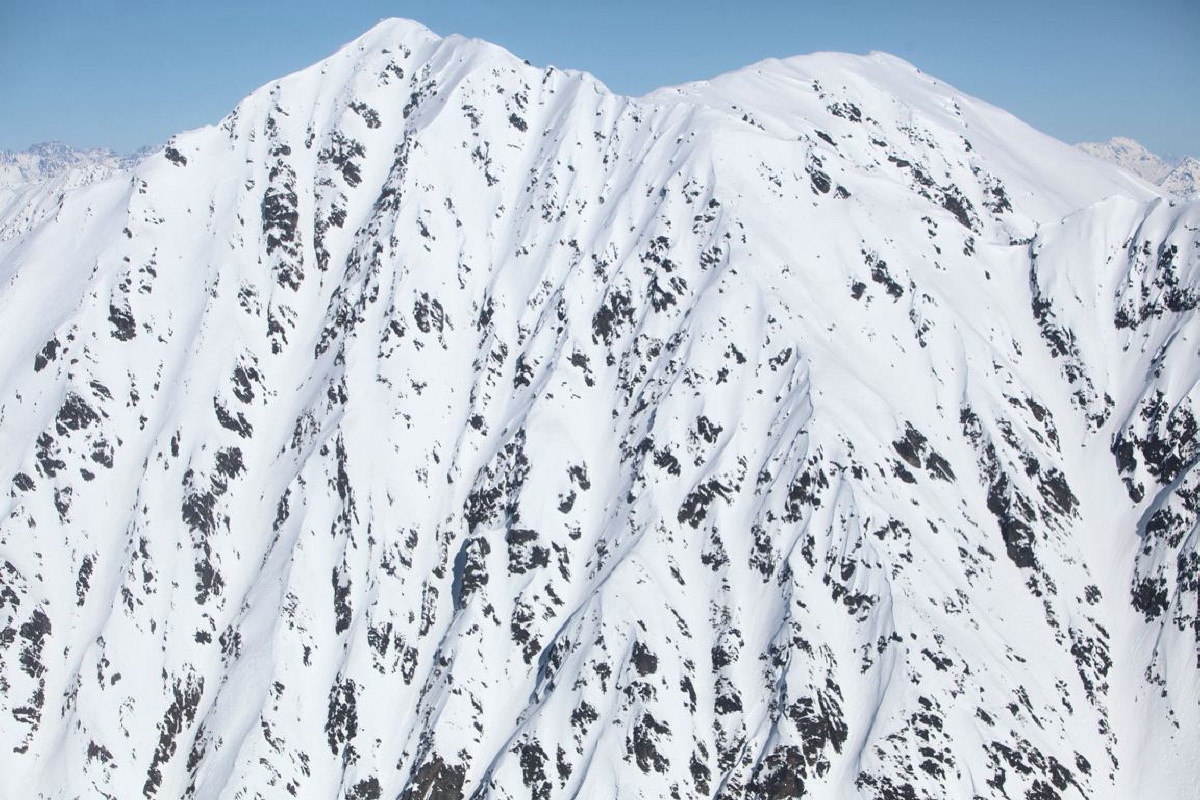 NYSB: What other projects are you currently working on?
JS: Our project in Alaska, Manitoba Mountain, is an exciting one, because it will access amazing terrain. You can check out all the information at the website, SkiManitobaMountain.com. From the top of surface lift #3, there will be access to terrain that normally requires a helicopter or big hike.
On the riding side of things, we forged a partnership with an innovative green ski company. They will be creating a handmade, all wood, MRA limited-edition ski. A percentage of the proceeds will be going to one of our non-profit partners. More details will be forthcoming.
We've also identified a piece of private land along the Continental Divide that is for sale. If created, it would offer the best lift-served skiing in the lower 48. We have begun facilitating a cultural exchange program with some amigos in Argentina as well.
NYSB: What's your favorite Eastern Mountain? Western Mtn? Anywhere in the world?
JS: I would have to say that Mount Abram, located outside of Bethel, Maine, is my favorite eastern mountain. They have that great ski vibe, an ice cave and their own Abram Ale. Out west, I like the Squaw Valley of 20 years ago, when life was simpler. If I could fast forward five years, I'd say Manitoba Mountain, Alaska. Verbier is my favorite lift-served big mountain skiing on the planet. With the right lift upgrades and mountain operations team, Las Leñas would be a very close second.
NYSB: What's been your most memorable experience on skis?
JS: It's hard to choose. In 1999 I worked in a heli-ski operation in Alaska where we pioneered some first descents. I was the first to ski Sphinx, one of the great ski faces on the planet with 1,600 vert at 57 degrees.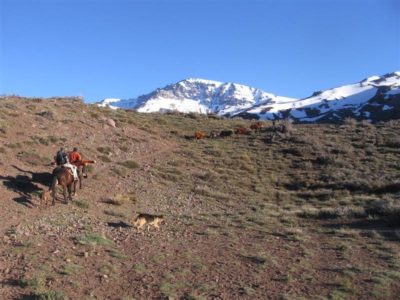 But I'd have to say La Horqueta, above Los Molles, Argentina, sticks out in my mind. With a long approach and 6,000 vertical feet to the top of the chute, my wife Shanie and I, led by an authentic gaucho, traveled on horseback to snowline. Then we hiked for six hours to an objective that had been staring us in the face for three seasons. When we exited the chute and got on the apron, two full-size condors circled us for the rest of the descent. It was magical.
NYSB: If you could only ski one mountain for the rest of your days what would it be?
JS: The Arlberg region of Austria, that's where it all began. The culture, bratwurst, and Weissbier, combined with the terrain and reliable snowfall, would be a place to grow old.