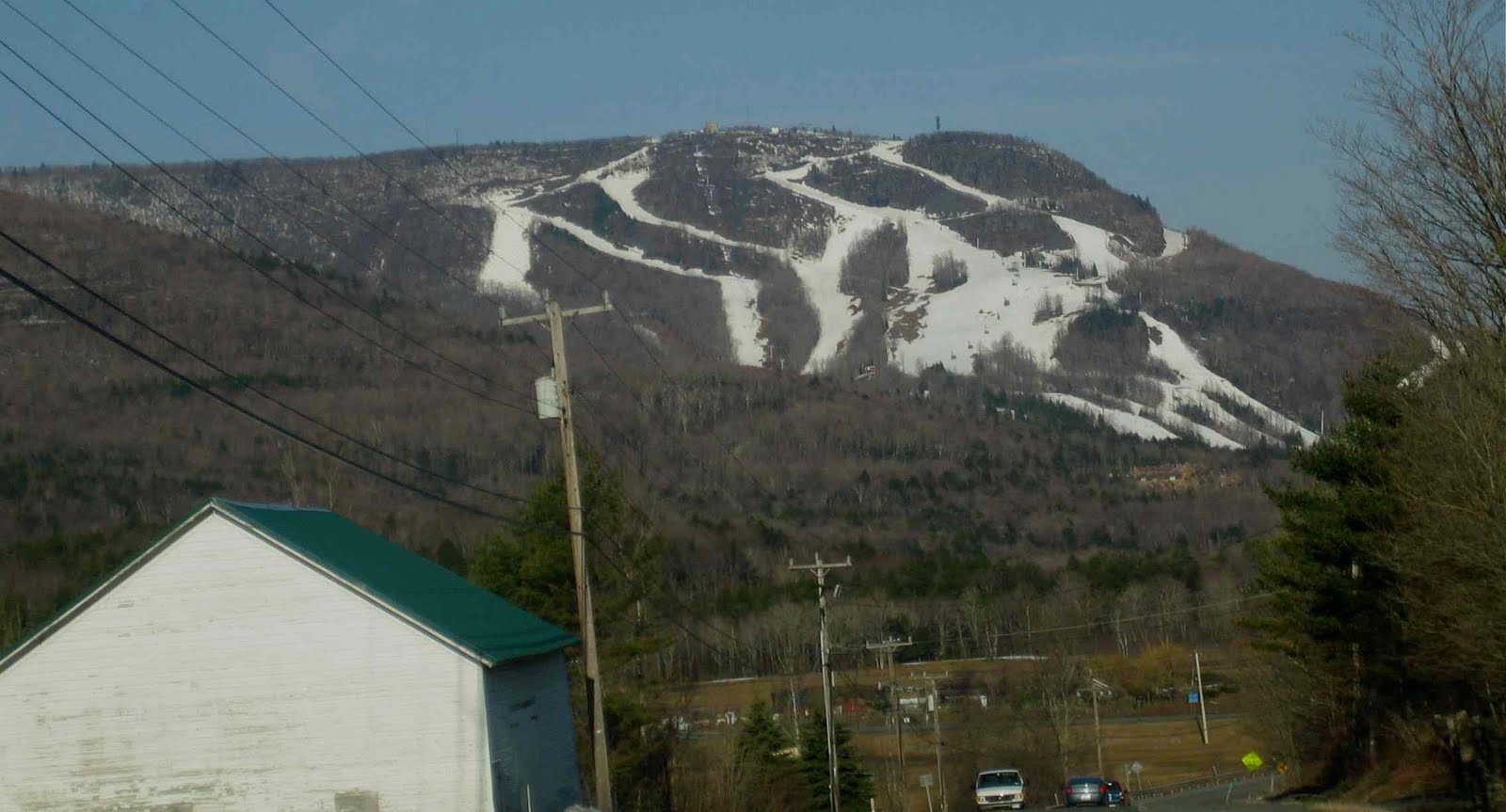 Forecast today for the Catskills was sunny with a high around 75, so my daughters and I went skiing. We arrived around 9 to a quickly-filling parking lot. Temps last night went down to around 40 so the snow firmed up.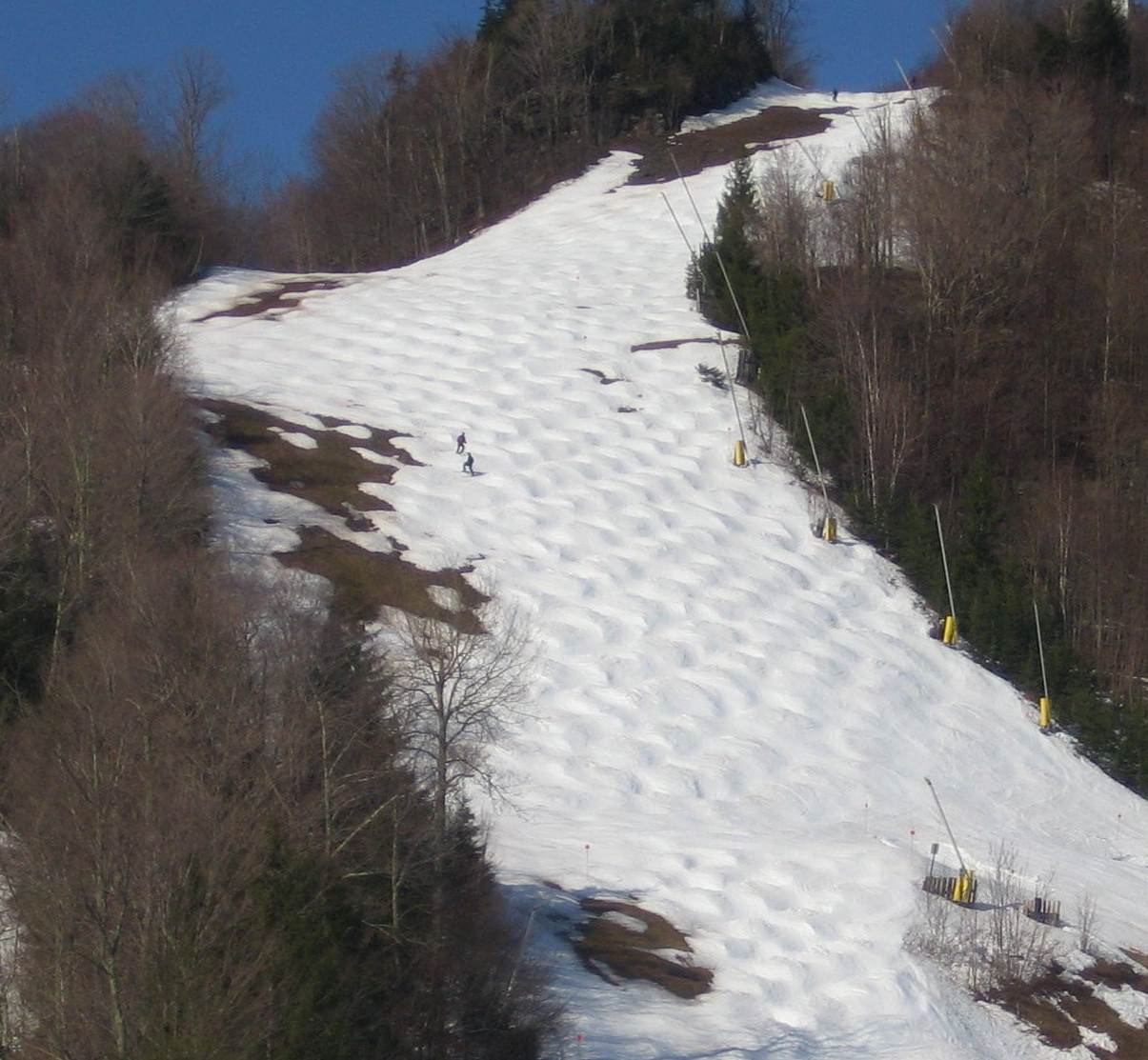 We started on Hellgate which was softening quickly in the sun with nice small bumps. We stripped down to t-shirts after the first run.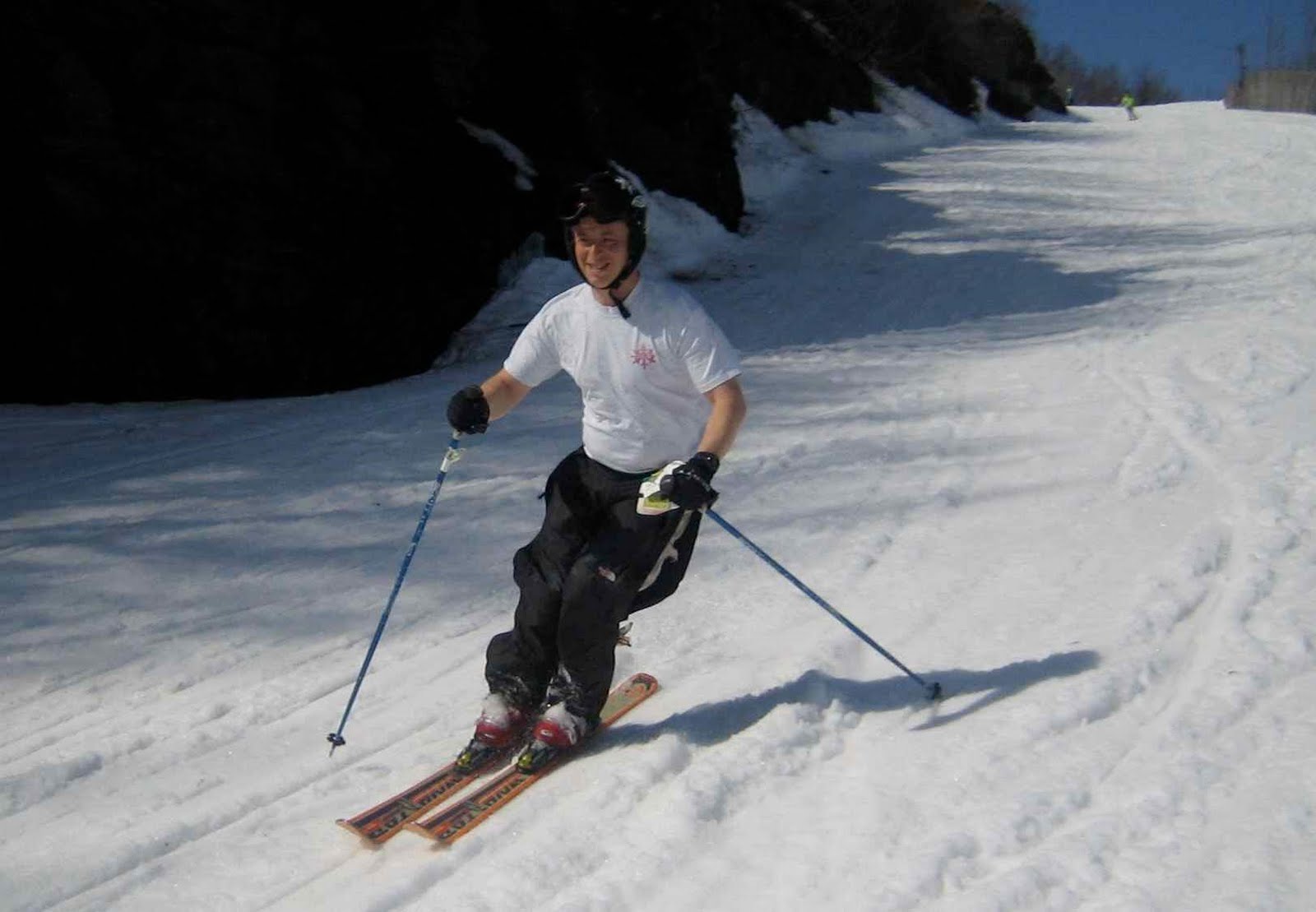 While everything softened up, it didn't really become slushy. After lunch, we headed over to the west side to ski nice soft bumps.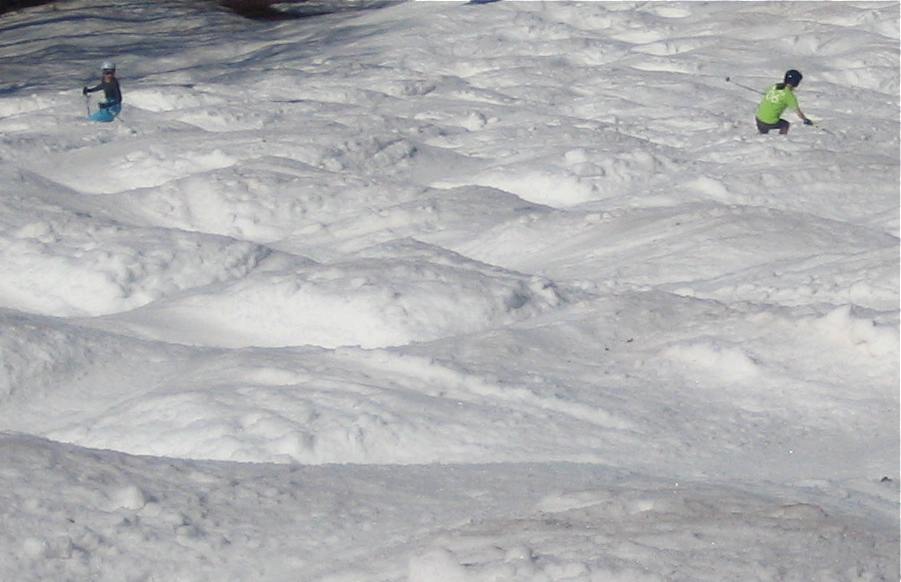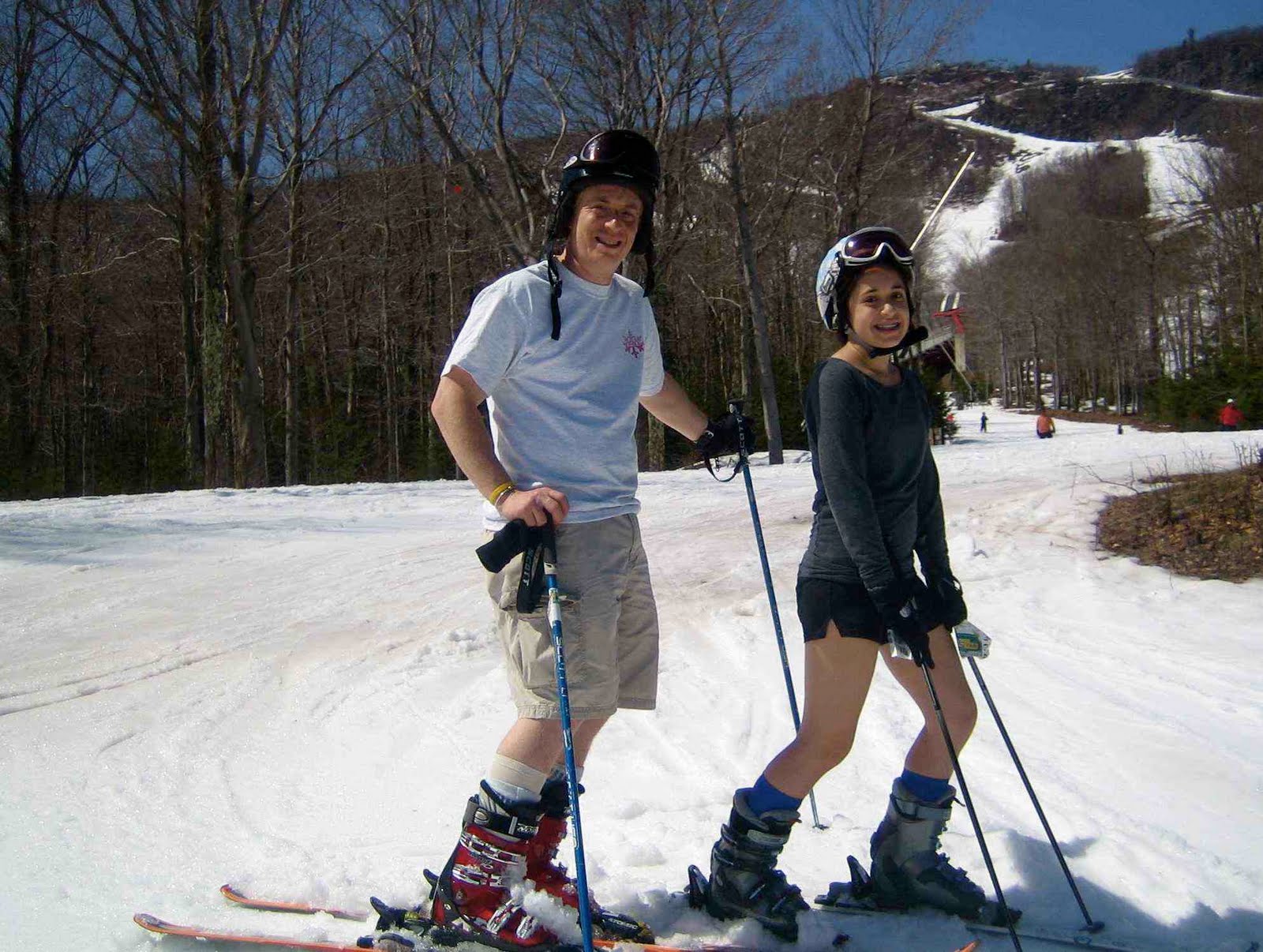 Then we stripped down to our shorts and skied till around 1:30. By then there were some slushy areas at the base. A fun day in the sun.