Catskill starts are early for me, and this morning was no exception. I'd set the alarm for 4:30 with the intention of meeting Xman at our regularly designated spot. The Sheraton in Mahwah is well known by skiers for its spacious parking lot strategically placed at the NY/NJ border. I arrived before day break at 6:15 am.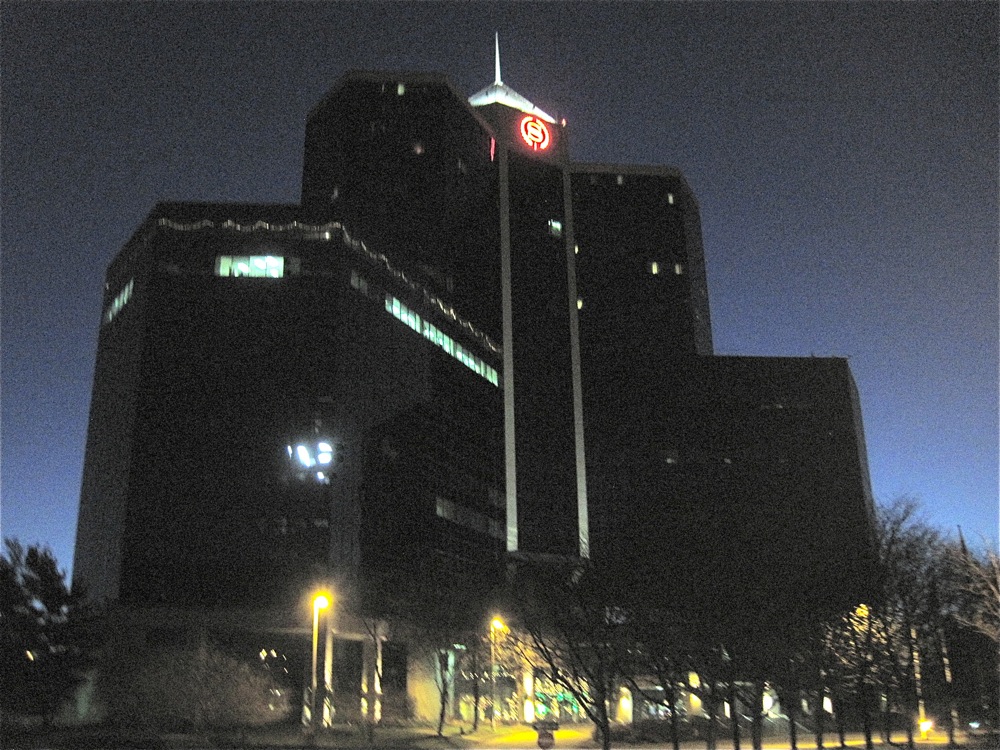 X was a few minutes late, but I wasn't the slightest bit concerned. He takes his driving very seriously, and we arrived at Hunter at 8am. As we pulled in, the base was underneath a cloud of manmade snow.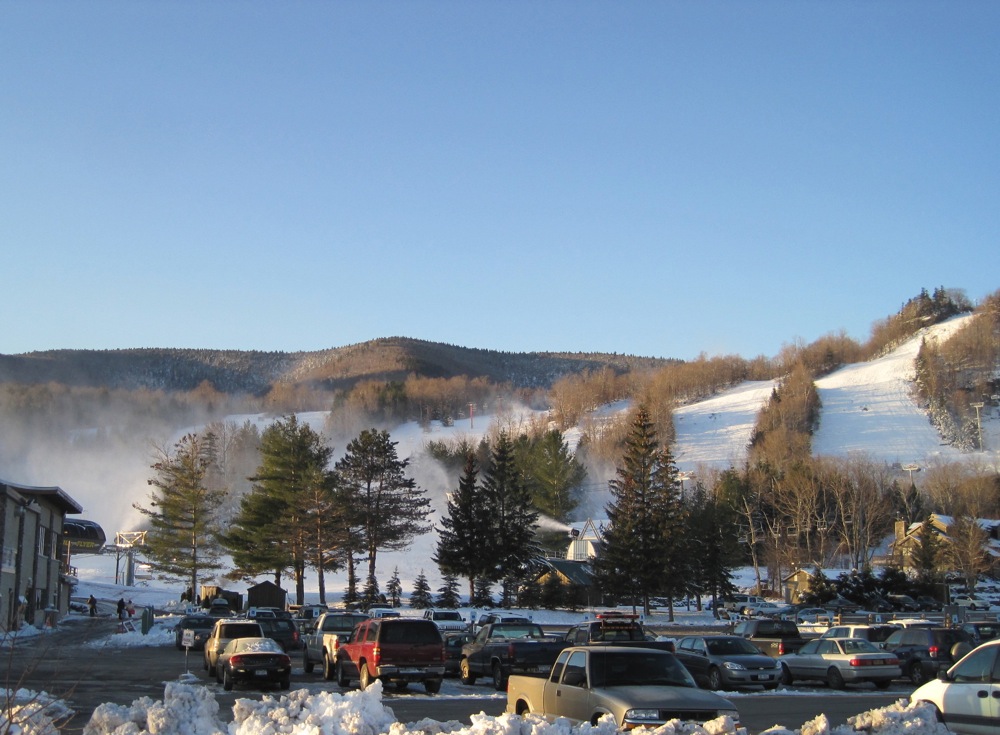 We had a quick breakfast and hopped on Hunter's six-pack, the Kaatskill Flyer. The morning was bluebird beautiful and the crowd was light to start the day. At opening there was one option down: Hellgate to Broadway to Kennedy.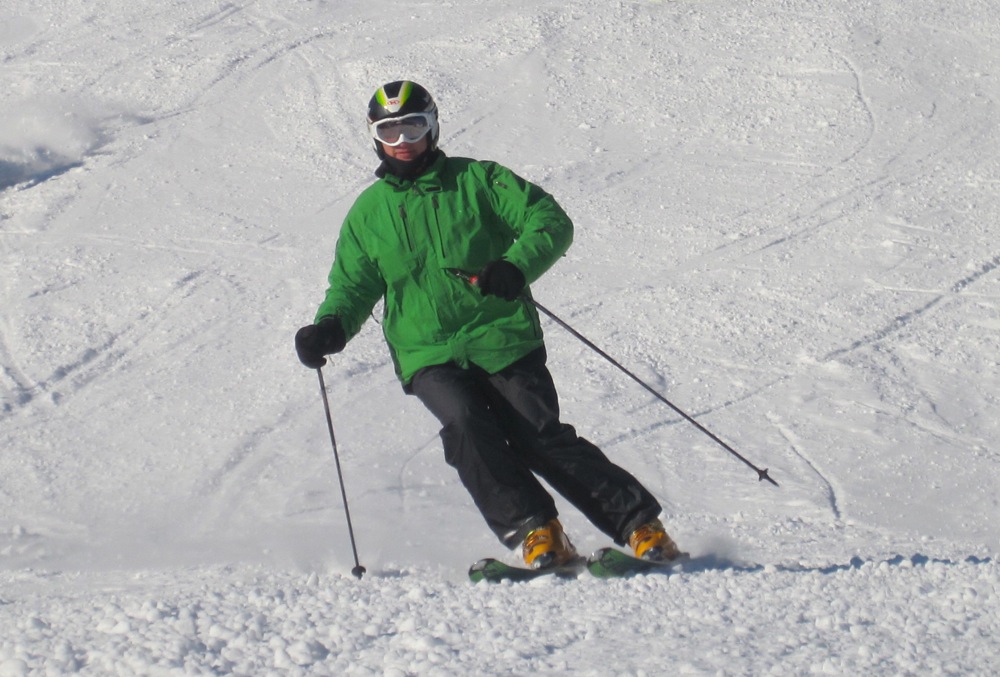 At mid-morning, Belt Parkway opened, and took some of the pressure off Hellgate. Intermediates seemed to appreciate the option, and the number of skiers coming down the front dropped significantly.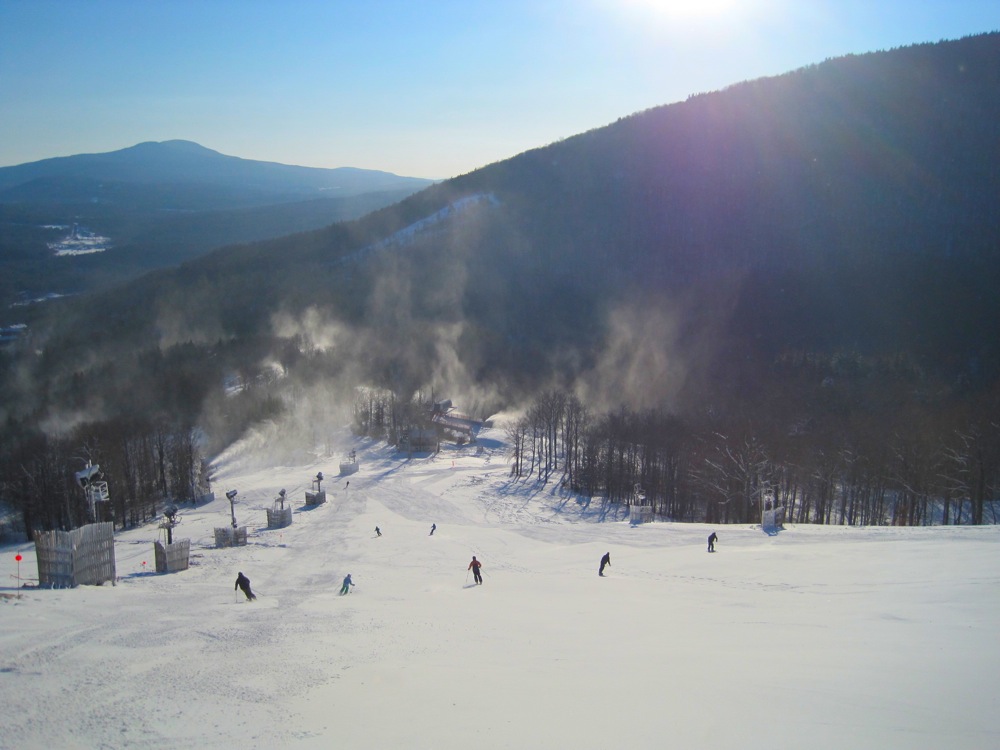 The Kaatskill Flyer does fly, and we racked up ten or twelve runs and 17,000 feet of vertical by lunch time. After a short break, we got back out on the hill, and realized we were pretty gassed.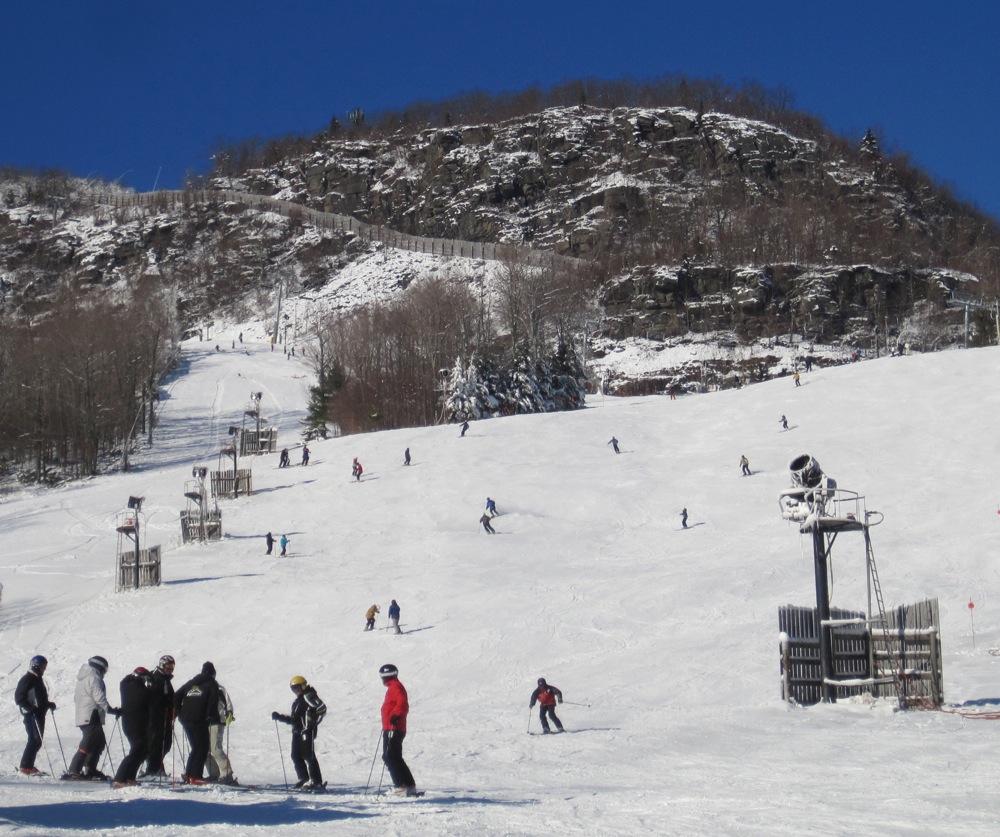 We finished the day with three or four runs on Belt Parkway. I hadn't seen Xman since the end of last ski season and our leisurely runs on Belt were a great way to wind down, talk and get reacquainted.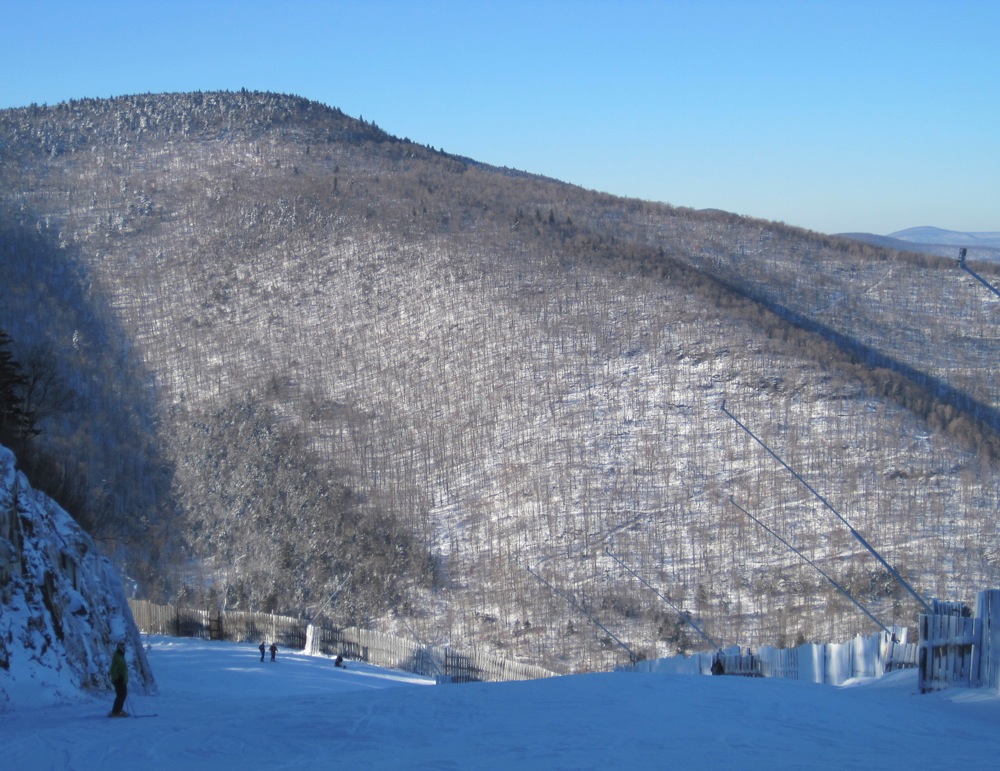 From conversations with Jessica Pezak, we knew that the mountain was busting to pull out the heavy artillery and get the season going. Hunter did a good job opening two top-to-bottom runs in a few days. Coverage, if slick in spots, was wall-to-wall, and skiing off the Flyer was a great way to get back in the groove. With a few more cold nights in the forecast, it'll be interesting to see what they can do.