"We recently purchased a Bombardier BR350 Sherpa Winch Cat. We're looking forward to using it to improve the surface quality of our groomed beginner and intermediate trails. In addition, the winch gives us the ability to do the minimum required maintenance grooming on our legendary expert trails."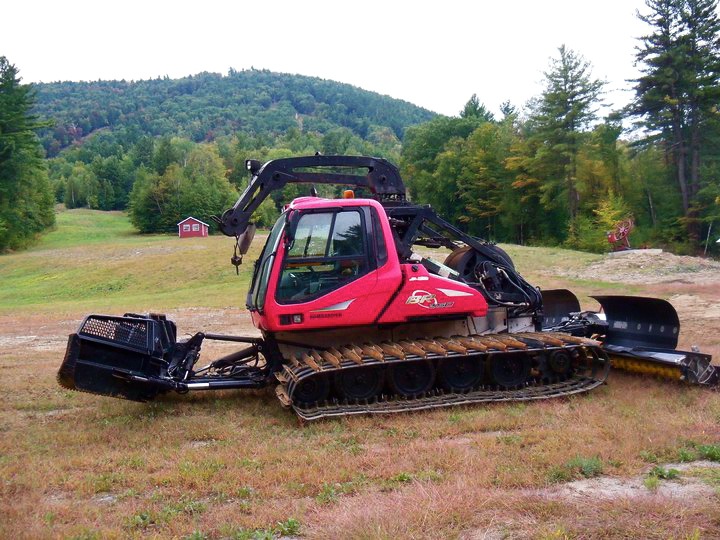 The quote above is from Bill Van Pelt, a driving force behind the rebirth of Hickory. We asked him what he meant by "required maintenance grooming" on expert trails. He elaborated:
"Natural snow, and steep bumps are what several of our expert trails — and Hickory Ski Center in general — are known for, and are what make them distinctive. I wouldn't say we have a formal policy of "no grooming." But historically we haven't groomed our expert terrain. I don't know if that was a conscious policy decision, or merely because we didn't have groomer capable of handling the steeps.
This topic was discussed at our most recent board meeting. The consensus was that the natural, ungroomed terrain is part of what makes our mountain unique and that it should remain a characteristic of Hickory. Maintenance grooming will be done to preserve our base and, consequently, the length of our season."