Over the past year, a schism has occurred among my friends. Some have decided to marry, settle down. Others decided to get serious about jobs, while a third group continues adventuring, guiding full-time or moving out west.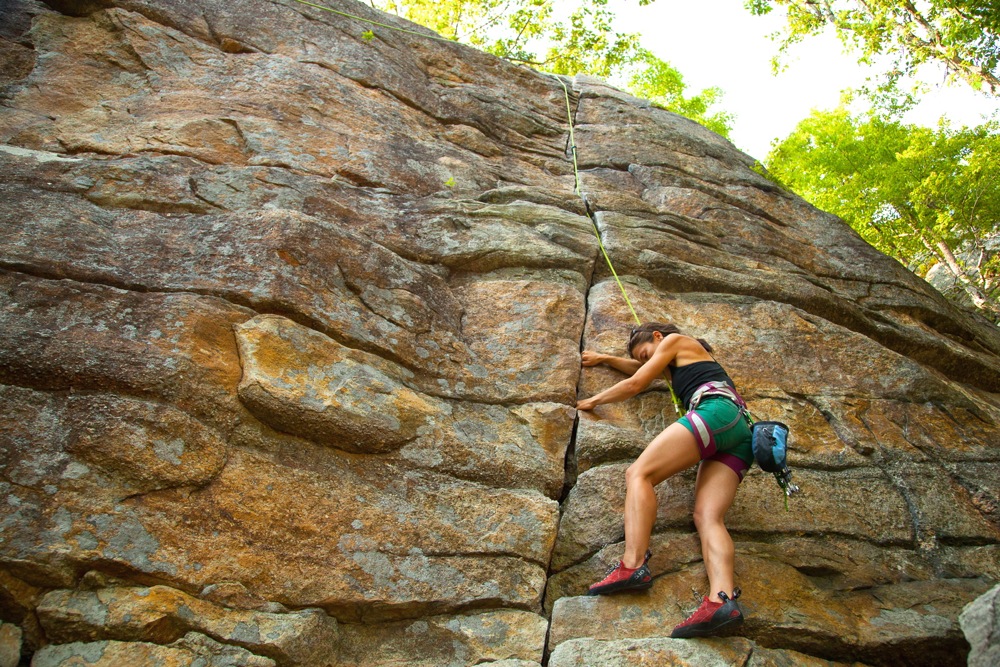 After taking quite a bit of grief about my last few climbing trips and biting off more than I can chew, I connected for an outing with my friend and former lead guide for Brooklyn Outfitters.
Stetson, like me, fits into the middle group that's getting "serious" about life, and jobs. Neither of us have the freedom to get out like we did when we were guiding every weekend and exploring during the week.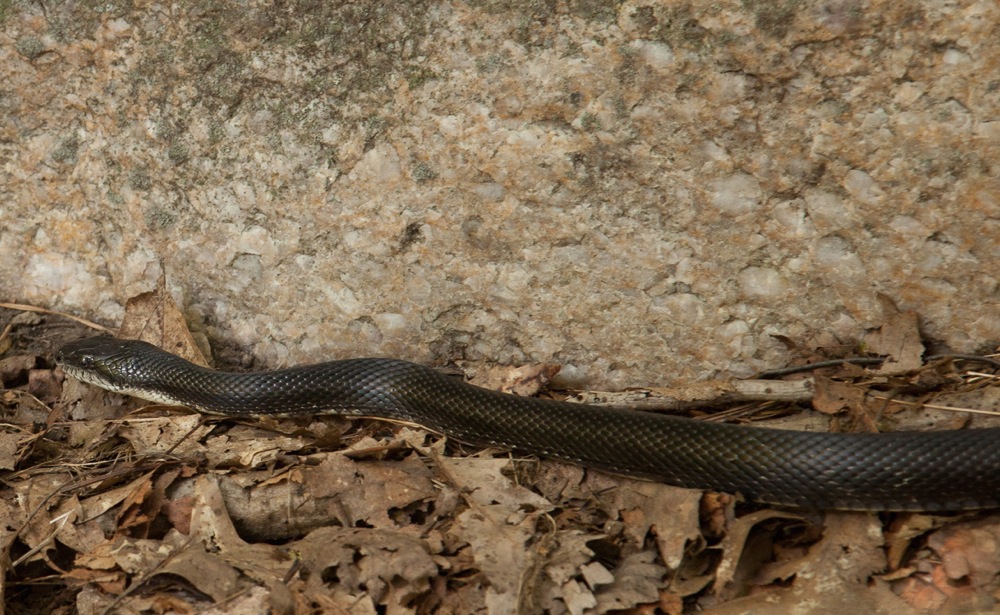 I've always held his skills in high-esteem and with my lack of time on rock, I was excited about follow him up. Maybe even finish a climb, for a change, and hang with an old friend.
The weather was perfect, this summer we've had some fantastic weather. Mid 70s, no humidity, and that shade of green you can only get on the east coast makes me wonder how anyone could leave. When it gets good it's just great.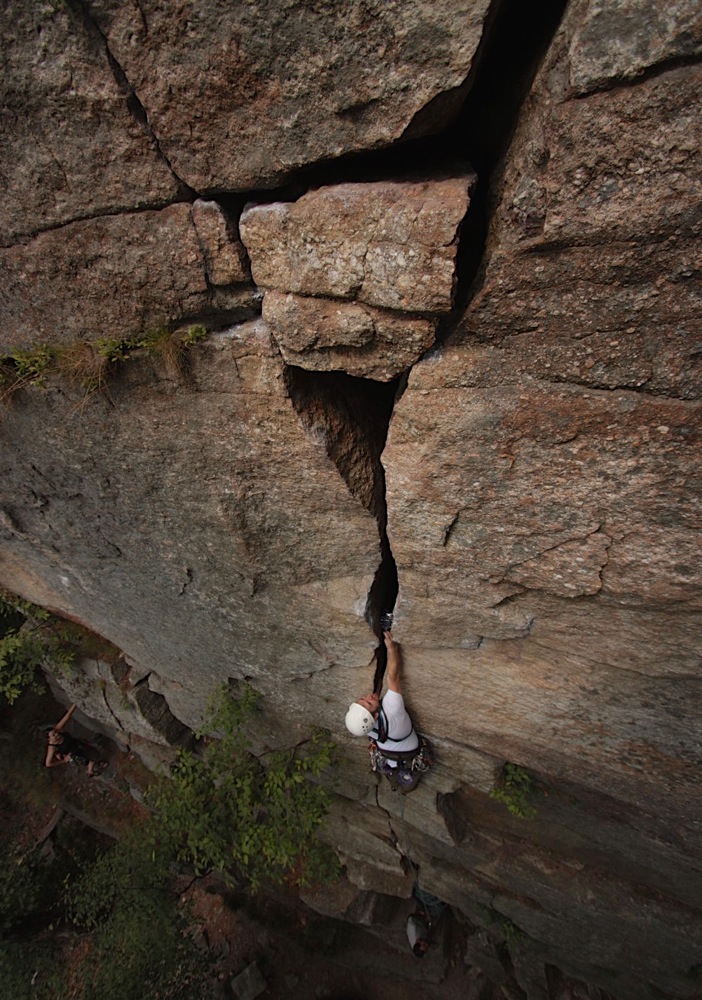 In traditional Gunks fashion, we came up with a plan and then threw it away, wide-eyed at the dozens of routes we saw people exploring everywhere. They seem to echo with history from the birth of climbing in this country.
Gunks climbs are always interesting, well named, and although people have had their hands in every crevice, it's dramatically different than following on a tracked up powder run at 4pm. Nothing beats feeling ancient rocks that were formed under the sea and uplifted over uncountable years.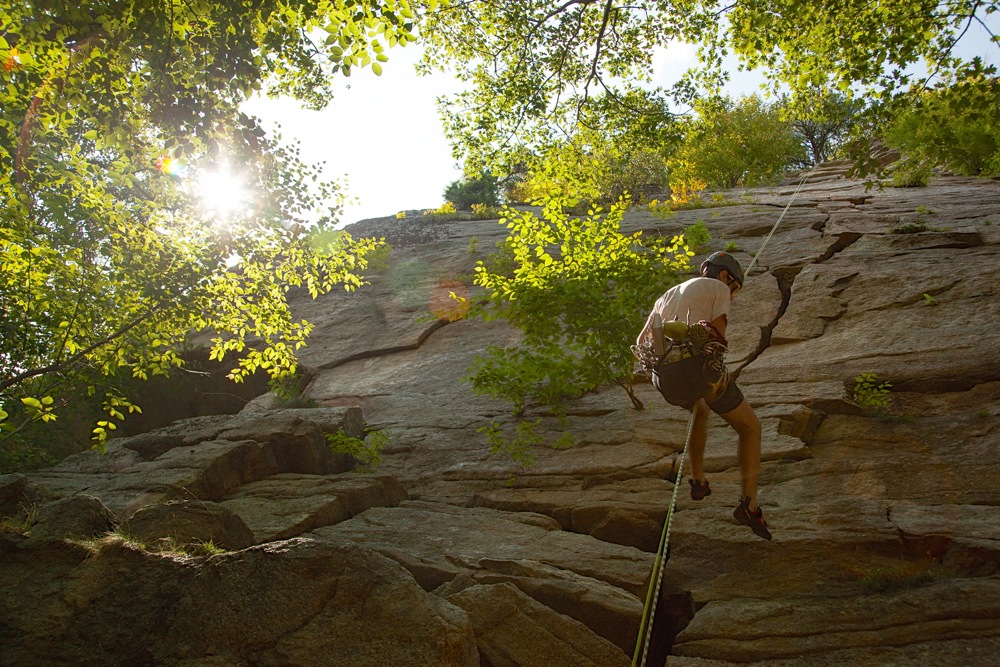 Finally we settled on a two-pitch climb called "Baby." A classic, first climbed by Gunks pioneers Fritz and Hans, these are the routes I love to be on.
I mentioned the grief I'd received about my adventures, but that doesn't tell the whole story. In response to a previous post, a kind reader mailed me an old guidebook to help me find my way around. It was a secret weapon, decades-old notes on the pages surely wouldn't lead us astray.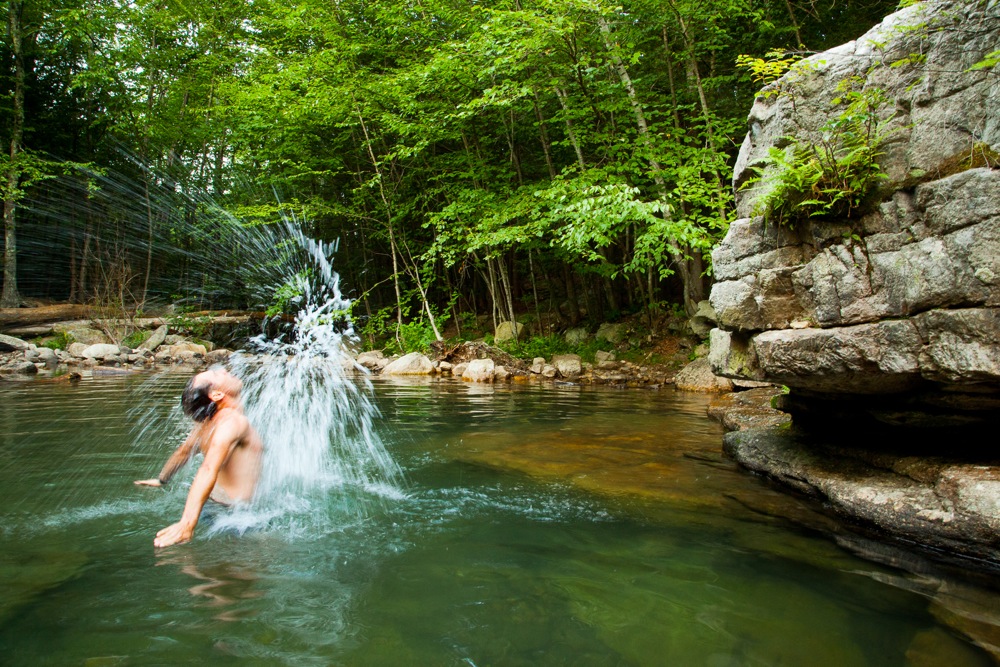 There's almost no story here; we enjoyed both pitches, the second was a classic and the first features a move you could talk about with anyone that's ever been on it. A ledge in the middle was an opportunity to meet new friends. The rappel had to have been one of the longest I've ever done.
An amusing thing about the Gunks: most of these climbs have been downgraded. Ken's Crack, our second ascent was listed in the old book as "easy for it's grade." Now it's regarded as the hardest 7 in the park.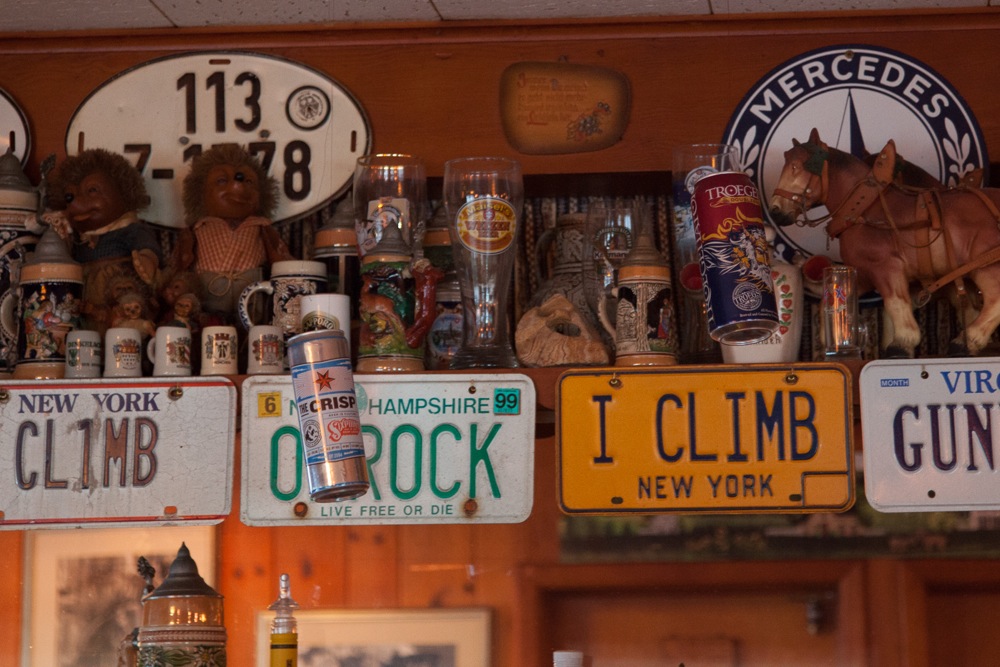 Afterward we cooled off in the swimming hole, but the best was yet to come at the Mountain Brauhaus. After driving by it a million times, Stetson couldn't believe I'd never stopped in.
Much like the Trapp Lodge at Stowe, this family run establishment had barely changed since the doors opened. Climbing royalty walk the halls, smiling faces too old to climb but mentioned in many first ascents. I was shy, but when I placed the guidebook on the bar suddenly people wanted to talk. It was like a newb cloaking device.
The night disappeared into liters of beer. It was impossible to leave, an authentic evening dedicated to a classic sport.  If winter doesn't arrive in the next few months I'll still look forward to many more days like that in the decades to come.