After a long day yesterday — bell-to-bell — on 4 1/2 hours sleep Saturday night, I wasn't sure I'd ski today. I was going to make my decision based on overnight weather. No NCP fell all night, no crunch on the path in the morning… who am I kidding. I knew I'd ski. At daybreak, temps were in the upper 20s.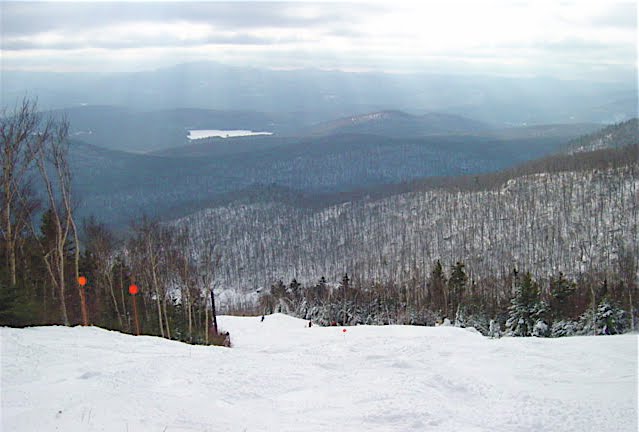 First tracks were all about Topridge. They'd groomed a swath down the middle and the new snow from yesterday didn't take long in the sun to develop some really nice soft loose stuff.
tBatt's advice to focus on skiers left, paid off. All the snow that fell yesterday was still on top, ungroomed and practically trackless. The snow was covering some big big bumps and it was a tele leapfest. I just upgraded to a new pair of Scarpa T2Xs … bigger burlier boots. I was amazed at the difference they made. I skied aggressively. Almost made me think I should have gone even bigger, to T1s.
I did three runs on Topridge including poaching those freshies on skiers left, at the very bottom of the liftline. By the third run, the sun was more in than out, and the skiing got tougher in a hurry.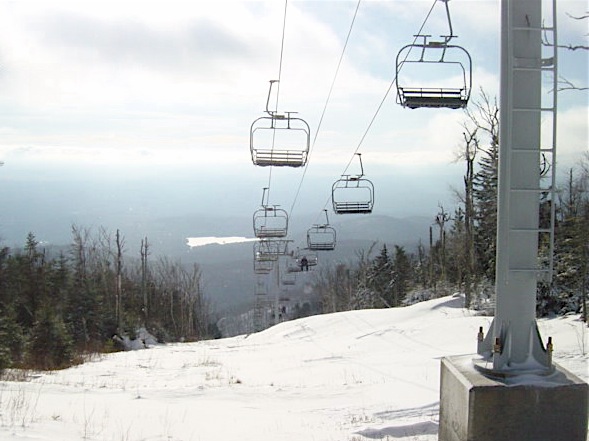 I stopped to check out High Pines. I looked and looked, but went on by. Somebody with a single day ticket — please hit it.
I headed down. I had memories of Showcase from yesterday. The top section had been groomed, and while the bumps had been leveled, it was pretty nice. At the cutover to Wild Air, the grooming ended. It was a rude awakening. My skis pounded over some very hard bumps … I was just barely able to pull up in time to cut over, back onto Wild Air, and follow the groomer's tracks.
I like the way Gore groomed down the middle of Topridge, Showcase and Wild Air. Your choice … corduroy down the middle, or the new snow on the sides.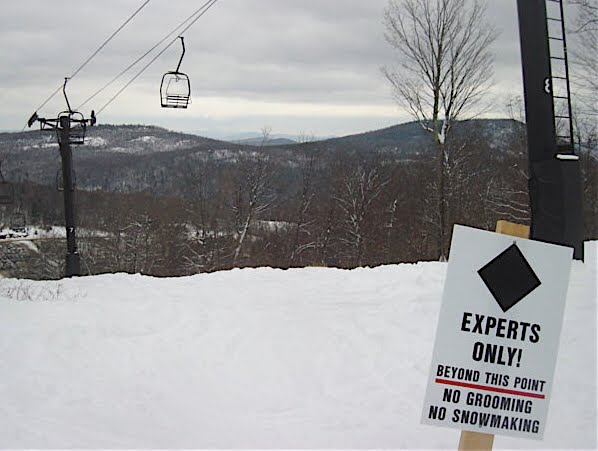 I skied down to the Sunway Chair. Once again, Twin Fawns, right under the chair, had the "expert" sign and best snow on the mountain. All natural and ungroomed.
Six runs. Not a long day. But nice for an escape day. Bring on the cold. Let's make some snow, expand on the trail count, and open up the summit. And let's get into stormwatch mode. Good things are coming.