I hear a lot about the flat spots at Gore — like it or not, they're part of the Gore Brand. In the beginning during the ride up and slide down days, heels were free and trails like Rabbit Pond followed rolling terrain going both up and down. Nobody seemed to mind the exercise.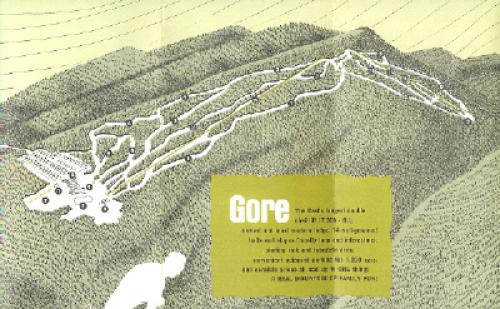 During the early period of lift served skiing on Bear Mountain, in the mid-sixties, there were no flat spots. The East and the North Sides functioned nicely as a mountain with higher elevations, more vertical and more terrain than the Ski Bowl.
In the late sixties, the funds became available to develop the true summit of Gore. Some of the very best terrain at Gore Mountain was added under the Straightbrook and Summit Chairs.
Hawkeye, Chatiemac, Headwaters, Lower Steilhang and Hullabaloo put true expert terrain onto the trail map. At that time there was only one way to get down to the base, without adding yet another lift. "Cloud" was born.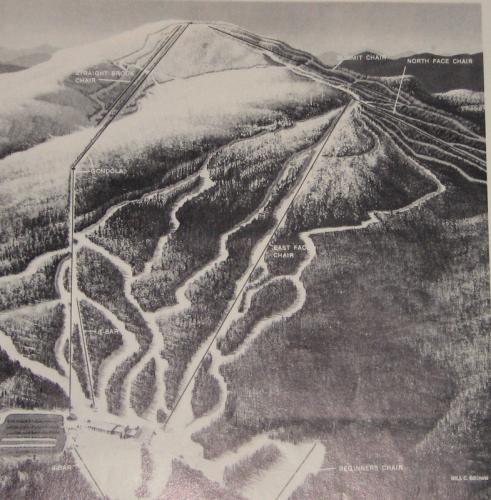 Cloud is probably Gore's most infamous flat spot. But for years without funds for more expansion, it made skiing from the summit possible.
You can't deny that Cloud is still useful. When the end of a ski day is approaching and you want to maximize runs at the top, you can squeeze in one more by consenting to "Cloud Out." It's still the fastest way from the summit to the base. One thing is certain, Gore mountain wouldn't be as connected as it is, without those flat trails — Cloud, the Pipeline, Hedges, Cedars and Tannery.
If you don't like skating the flats at Gore, you have to take it up with the State of New York. Either you don't like the original decision to put a ski hill on Gore Mountain, or you disagree with the way expansions have been made. You can't really argue that point. If you didn't develop the summit, Burnt Ridge and the Ski Bowl, you wouldn't have connector trails.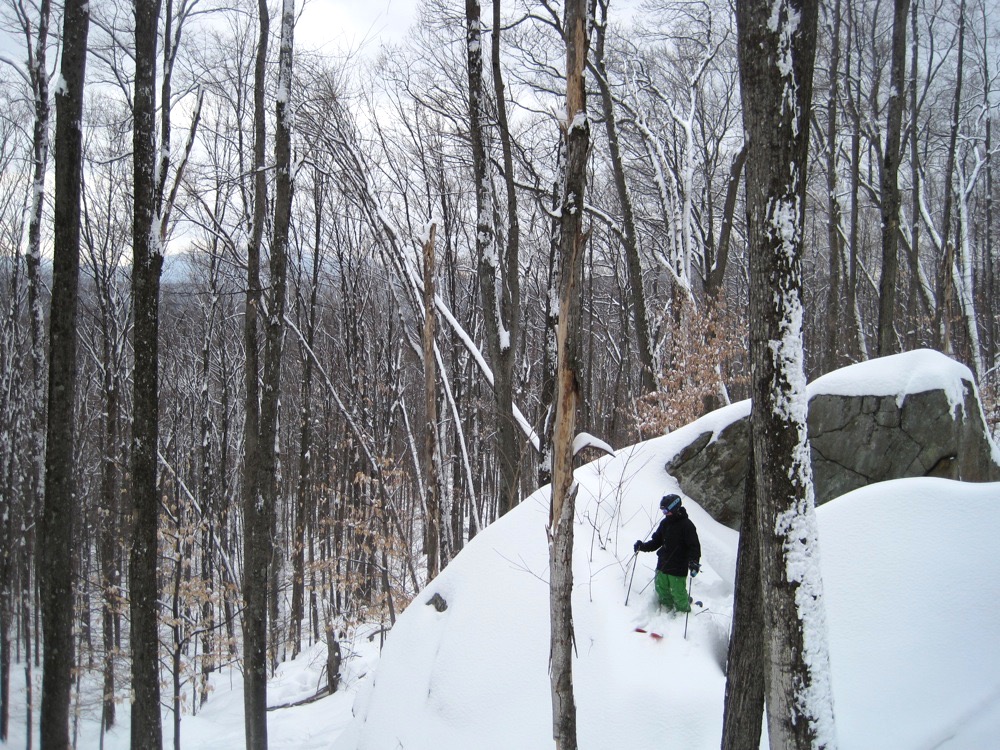 I like the expanded terrain, and it would be far less accessible without the connector trails. Much of the best terrain at Gore requires some effort. This is true at other mountains too. My favorite terrain at Whiteface, the Slides, requires a ten-minute sidestep to access. It can be tiring, but I'd do it all day long, if they'd let me.
I've heard a variety of creative solutions suggested to "fix" these problems. And if any of them are implemented, I'll certainly take advantage of them. For now, I'm enjoying the all of the terrain added since 1965 — Gore Mountain is a big, fun and interesting place to ski. And if the interconnect is a little less crowded because of the effort required, I'm ok with that too.