Without an official announcement about Opening Day, Gore's status was a mystery last week. On Tuesday, there was a story published that had all three New York state ski areas opening on the 23rd. It seemed to catch many by surprise.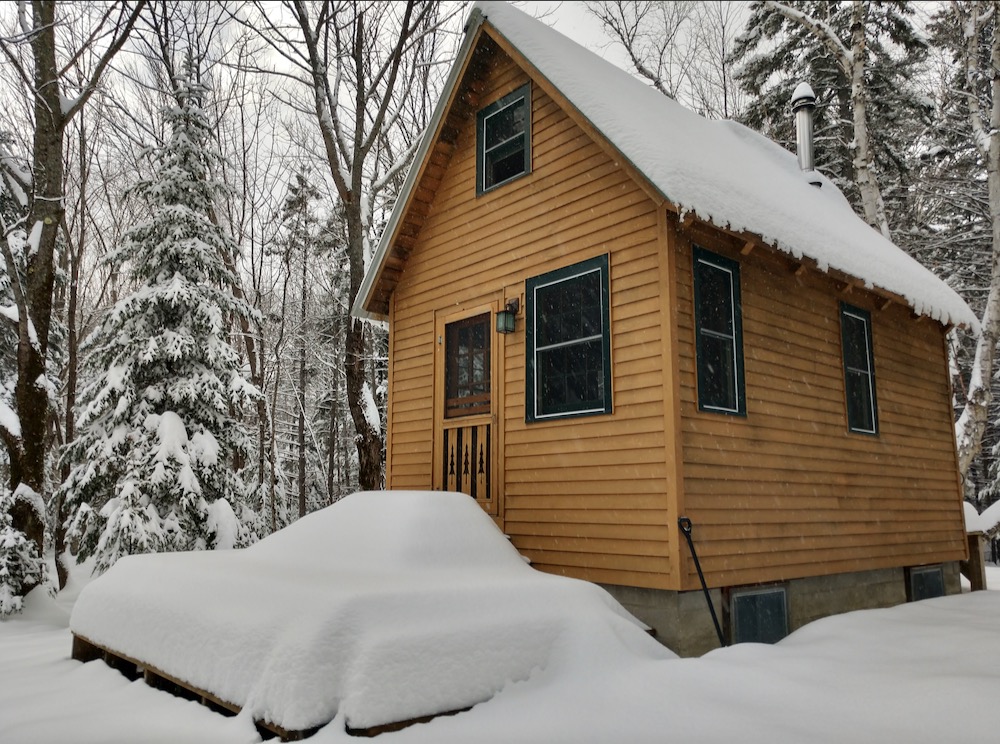 With most of the 20 inches recorded season to date still on the ground, and other mountains to the south, east and west slated to open, it seem likely that Gore could and would open too. Finally, on Thursday the governor said "make it so."
Friday I headed north and stopped at my traditional spot, the Sbarro in Sloatsburg on the New York Thruway. I saw an excited first post from new member of the forum: "Gore is opening the summit!!"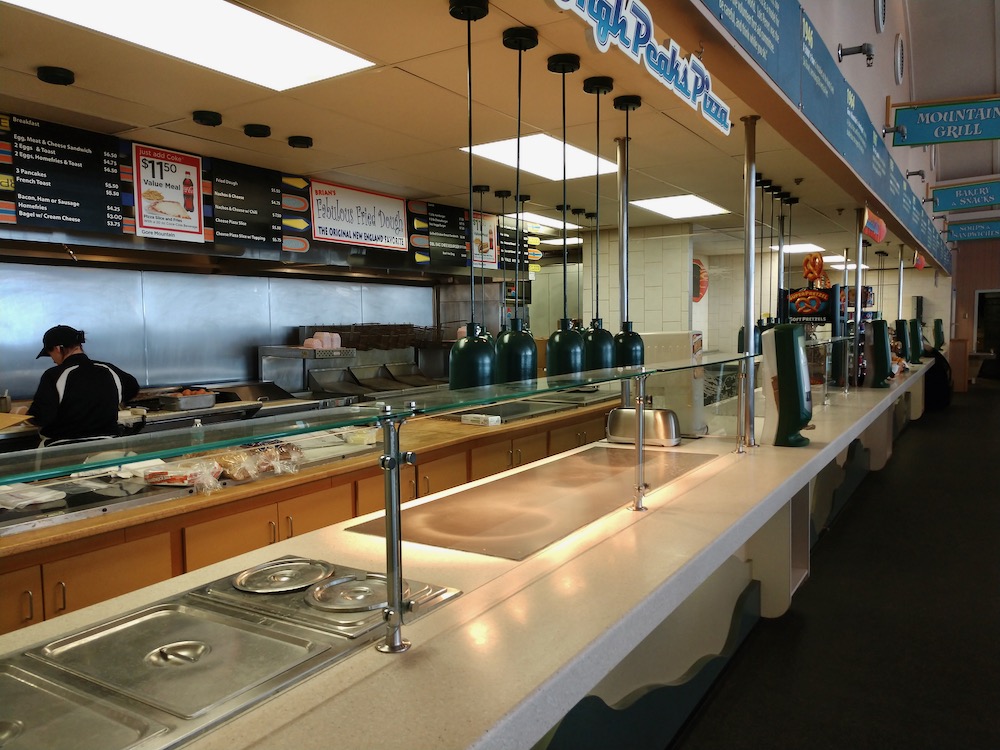 I tweeted what little I knew, still not 100% convinced the news was real. Almost immediately my phone rang. It was Dark Side Shaman and the news about summit terrain was a surprise to him too. The guns had been relatively quiet the last few days, and we assumed that the summit was to open on natural snow alone.
When I arrived on Friday afternoon it certainly looked like game on. I skied Lower Yellow, a short loop in our woods, and it was gloppy. Still with the early snowpack deep and natural, I was excited and tried to get some sleep. I rose early on Saturday with every intention of being on the first gondola at 9am. I arrived at 8, and with no breakfast sandwiches ready to go, I got in line 45 minutes early.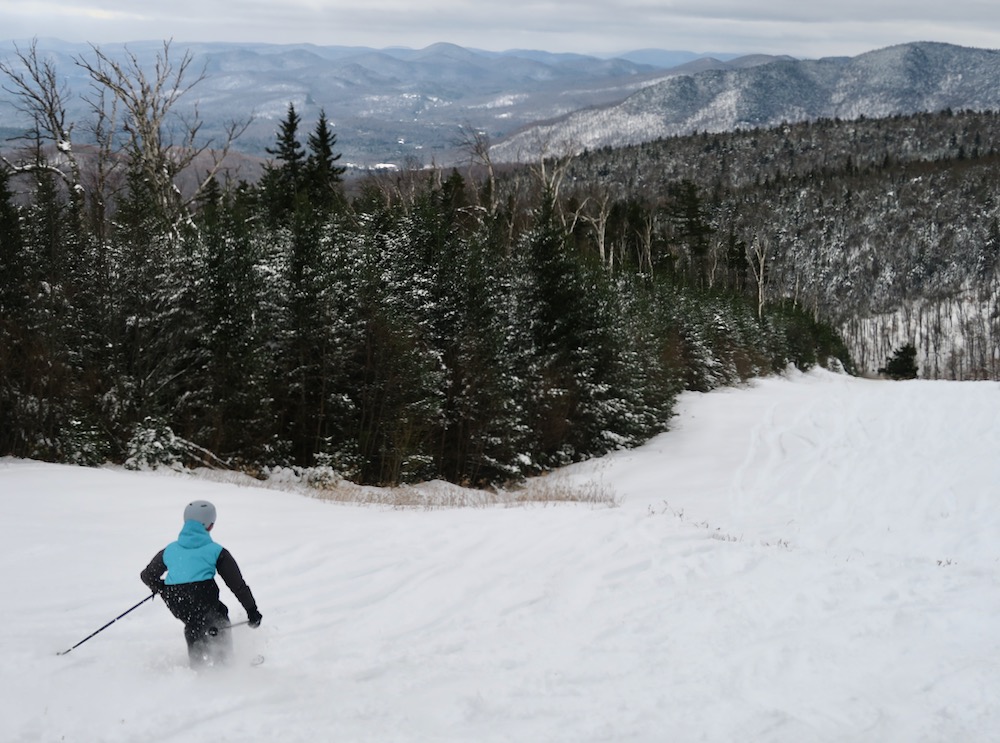 The game was familiar to Gore skiers. Lap the front, and try to be at the rope to the top when they drop it. The front — Showcase — was nice, but all imaginations were focused on the rope drop. On my third lap I ran into a battle tested division of the Men in Black.  Together we checked the nooks and crannies on the front side skiing any untracked trench we could find.
At around 11 as we were getting off the gondi, we saw a privileged civilian coming off the Topridge chair. We headed over to the rope. "How was it?" we asked. The answer was "Horrible!"  We wanted at it, but Patrol insisted the rope drop was not imminent, and we did another on the front.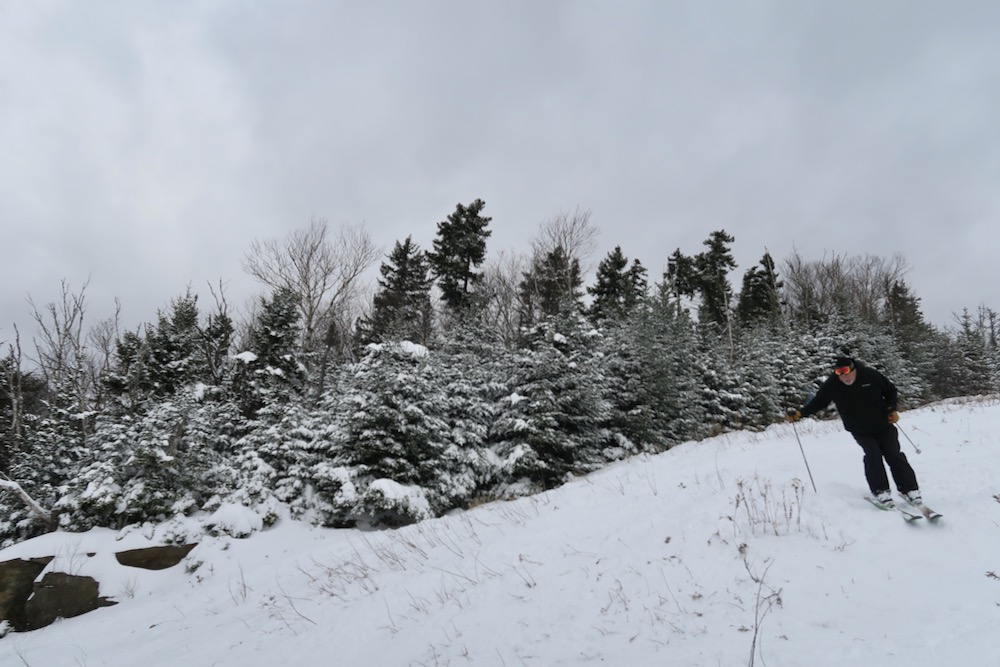 On our next pass Patrol allowed us through the small opening they'd made and repeated again "just remember we warned you!" Todd, Bob and Jim were all grins.
Topridge and the top of Uncas were soft, natural and excellent. That Uncas headwall was a different story with thick whippers that were not easy to navigate and skiers were scattered about. We weren't first in, maybe not a bad thing as skier traffic seemed to help by beating down the brush. That shot of Jimmer above doesn't nearly show the worst of it.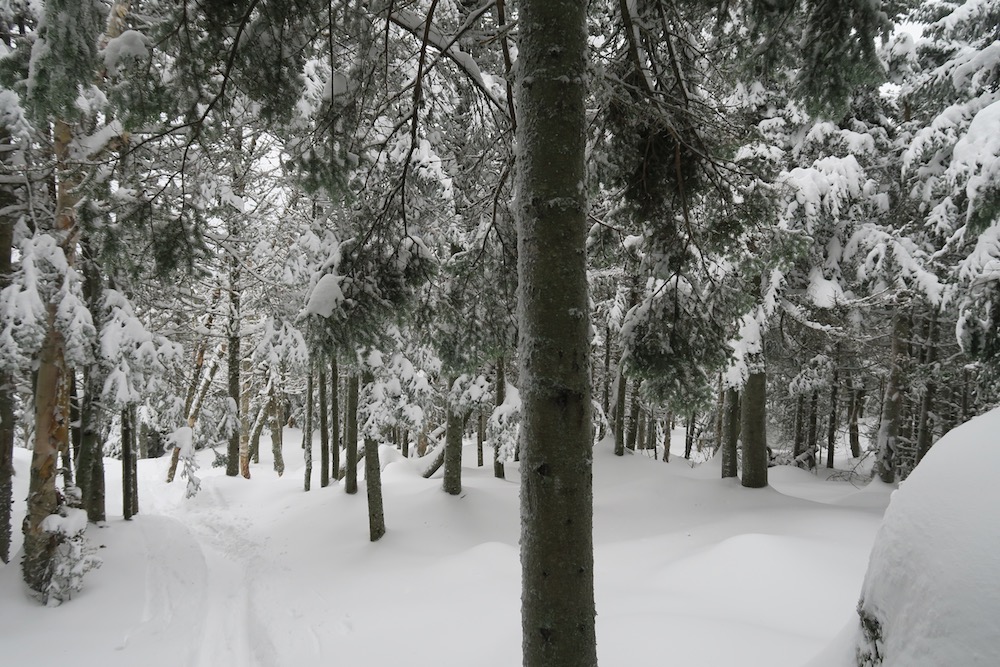 To my surprise they were loading the Straightbrook Chair when we got to the bottom. Only Headwaters was open, but it was dreamy. Past the pumphouse, that best part of the trail was lined on both sides with sweet ungroomed snow that was fairly light and without mank.
In my excitement I hadn't actually checked the trail report. At one point we found ourselves in the trees and it was plenty deep. After noon the Men in Black headed down. Far more sensible and level headed than I, they determined a proper ending to the day. I was exhausted and my legs were burning, but I couldn't quit just yet.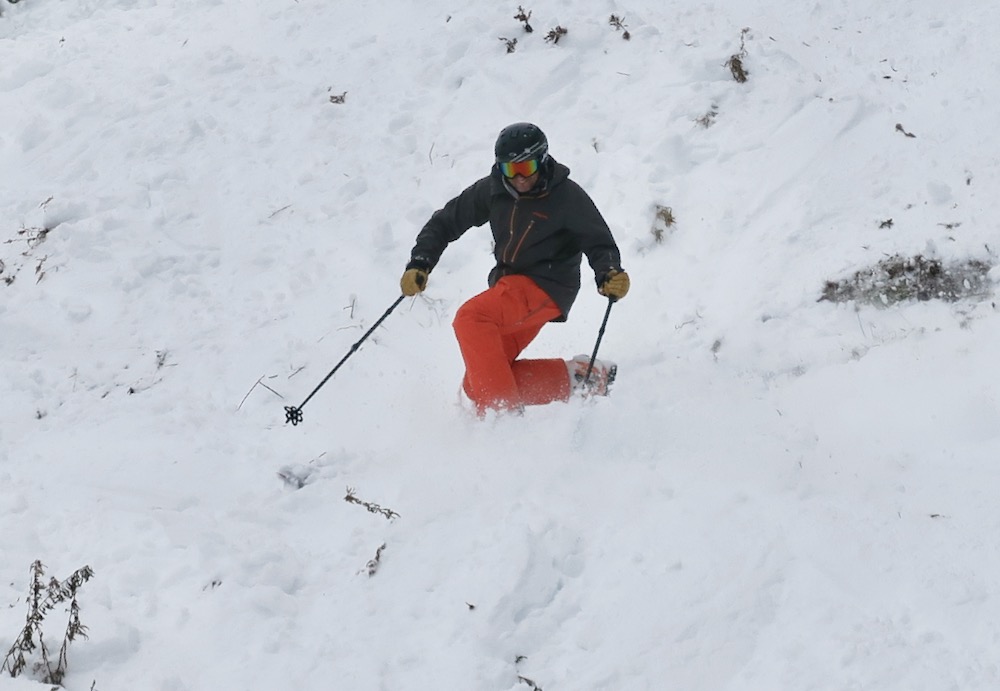 Alone, but not for long, I ran into forum notables Telerider and snoloco. I had been hoping that Open Pit and the Straightbrook liftline would open, but it was not to be, on my watch. At this point, my opening day legs were shot and I was tailgunning, trying to stay afloat. This was not hero snow by any stretch, but it was all natural.
Telerider was on the attack. He was slashing, going right after it, cranking out aggressive turns, challenging the snow and occasionally stopping to inspect snow quality. He inspired me to go for it too.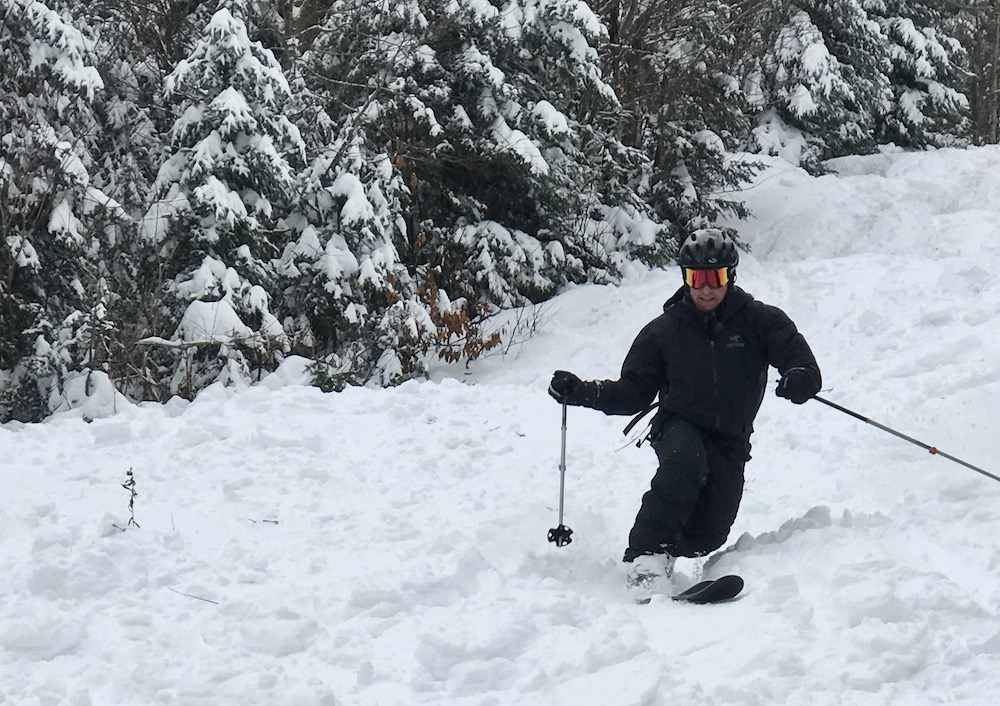 After another run on Hawkeye I could no longer turn. We headed down to the bottom via Tannery, the Topridge Chair and Showcase. Completely spent, it took me quite a while to get down and I finished the day by myself.
Consensus among skiers was that there is some issue with snowmaking. It was hard to miss. The deep natural snow covered what looked like a thin layer of manmade on Showcase and not too much else. I've reached out but couldn't get any official word on status. If I get an update I'll post it here in the comments.
All told it was a magic day that had everyone on the hill excited. Hats off to Gore for taking an adventurous skiers mountain approach to opening day 2018. I'm sure those who were there will remember the day for a long time to come.