Temps never got as low as predicted, but it snowed an inch overnight. It was still flurrying in the morning, so we were pretty excited as we headed over to the hill. The gondola went green right on time, and I was amazed that there was no line on opening day.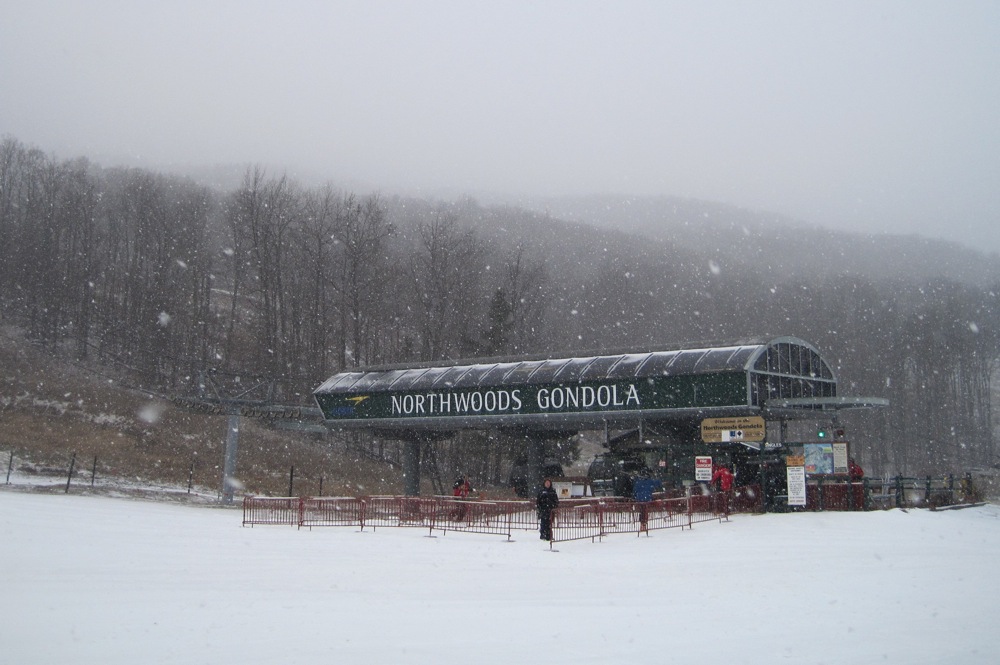 It seems like opening days are crowded and filled with technical difficulty for both mountain and skier. But today was pretty smooth. And when I walked through the parking lot, but for the lack of natural snow, it could have been a midwinter Wednesday.
One thing that was very opening day — with one way down, and all the usual suspects skiing, you were going to run into them: Matt and Ace, Kirby, Zach, Nick, James, CJ, Perilous Paul, Jay and Russ to name a few.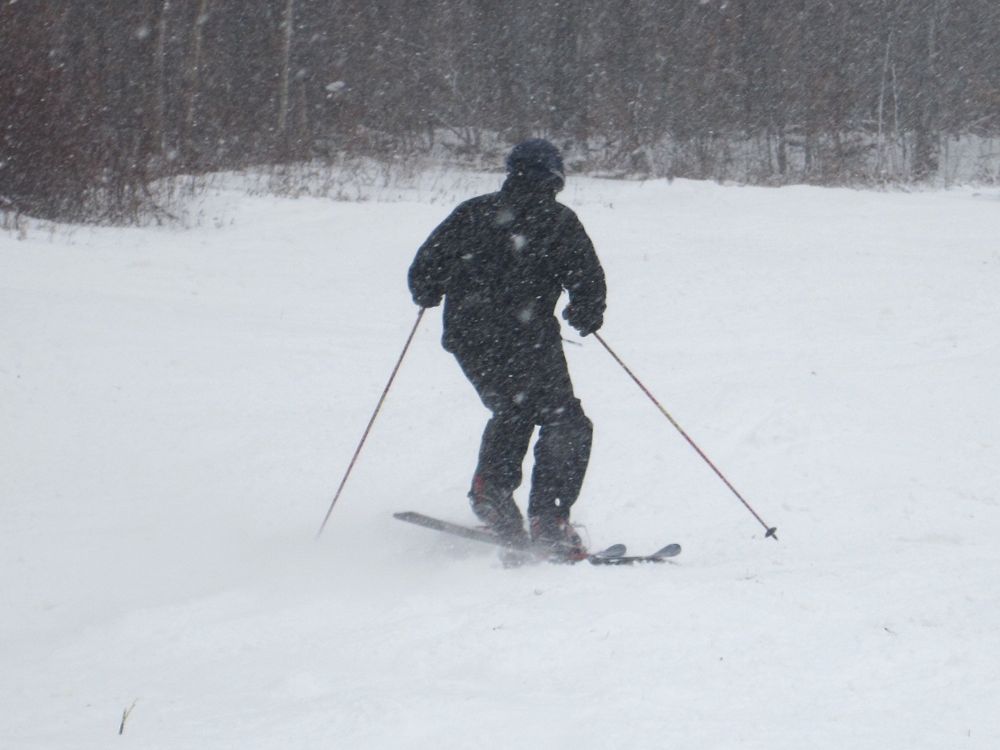 After 11, it started to snow moderately. For the good part of an hour, it dumped pretty hard. There was no question that the natural snow was improving surfaces. But it also created a mid-winter feel, that I would have bought a day pass to experience.
There was snowmaking going on on Pine Knot and Topridge, and there were a few fanguns in strategic spots. The best one from a skier's point of view was the gun at the top of Lower Sunway.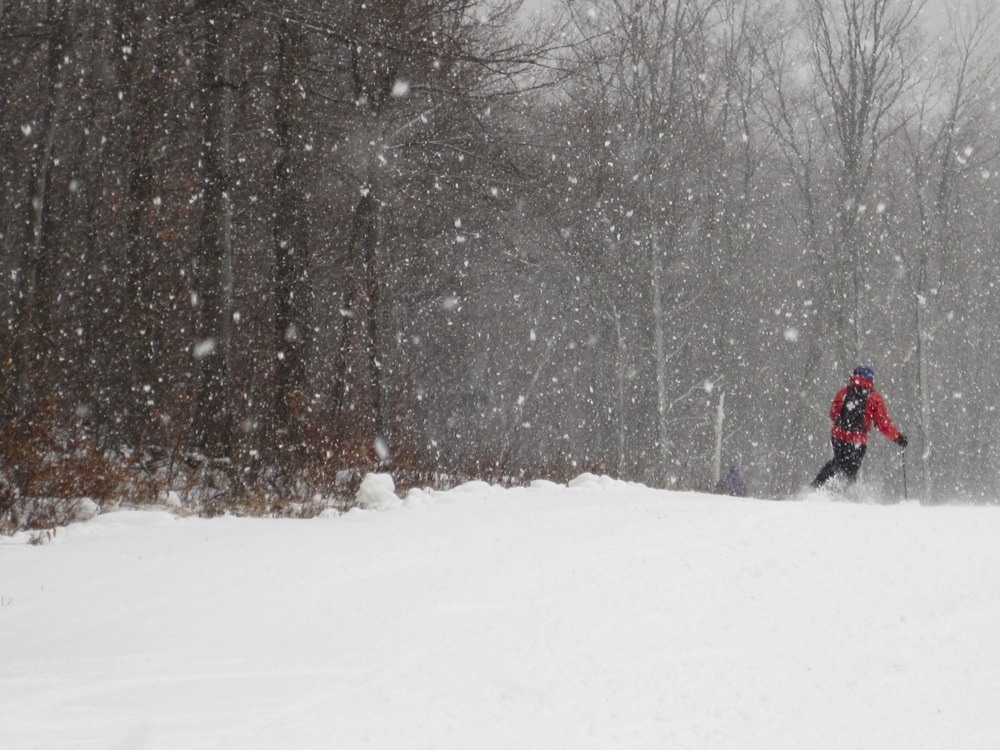 It was piling snow into the "slide zone" — a normally very icy spot. Downstream, nice bumps were forming on QuickSilver. Not the really nice bumps that bumpers like … more of an odd shaped, irregular minefield. My favorite.
It seemed like three or four inches fell up high. A moving lake-effect band, intense enough to reach Gore, lingered long enough make the day something special.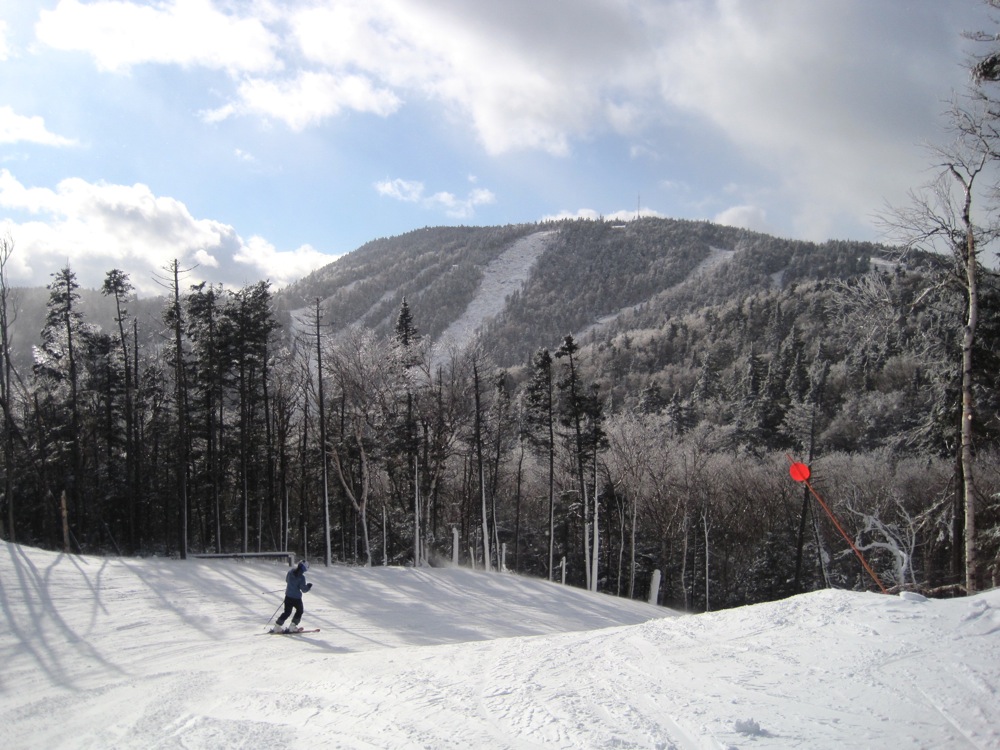 As the day went on, we started to see blue sky. At the end of our day, it was beautiful. Good start to the season for us.