It was 10 degrees this morning. The Gondi started at 8:05. I got two runs on the front, surface was very hard but not ice. It was windy, and on Foxlair, Fairview and Pine Knot there was some sweet stuff on the side.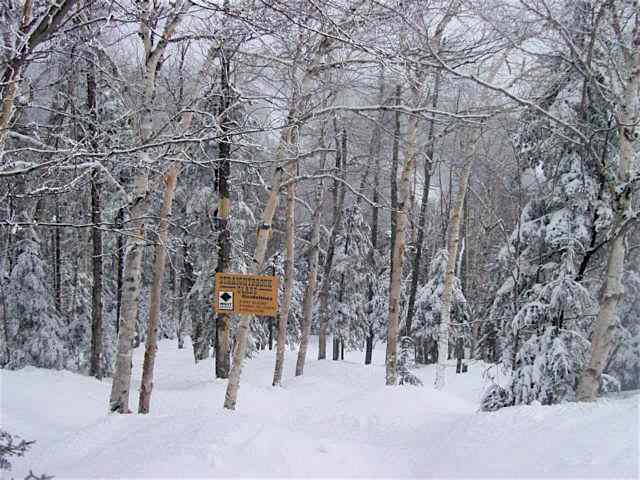 An impetuous jump into Otter Slide proved unwise and quite challenging. Light frozen mank. Is untracked frozen mank actually crud? Or does crud have to be cutup? My first run in the trees in six weeks — conditions were smooth, I was not.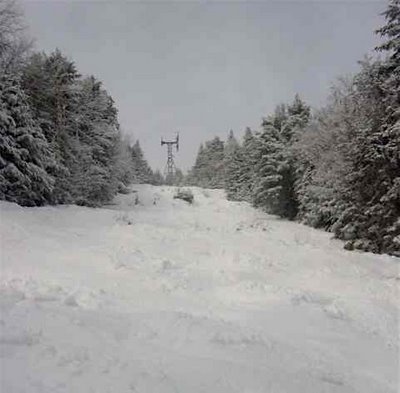 I saw Zach coming on to Hawkeye from DoubleBarrel. He highly recommended it. I actually went over to the steeper side of Double Barrel next to Rumor. It's the old gondi line. That headwall really cuts down on traffic, but led to some softer snow below: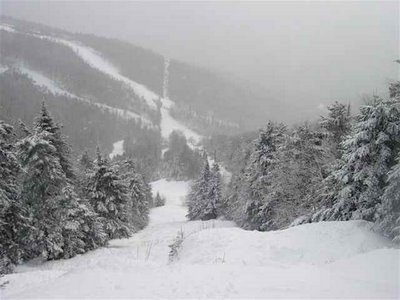 I went to the legal limit in the Chatiemac trees. It was the one of the best things today. Great coverage and soft snow.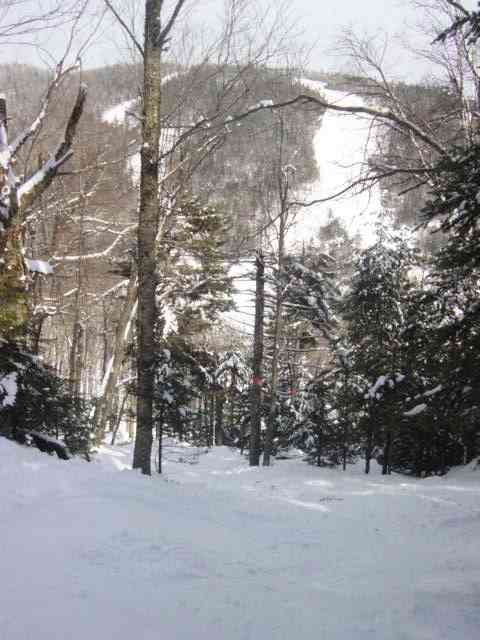 I took the picture below because I could not believe it was February 20 when I first got into the Dark Side this season.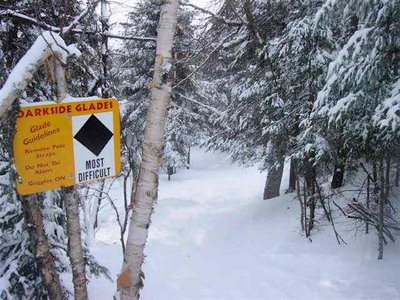 It was the best run of the day. Under the chair I finally had a run in the groove. I hit it four times in a row…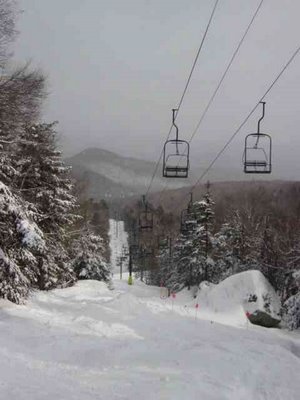 I kept my eyes open for Pocket Rocket Paul, but it was to no avail. I sorta hucked this rock under the lift.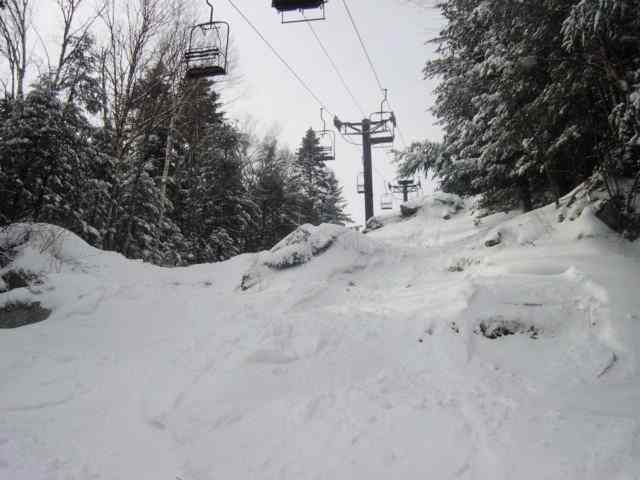 KHS was good. I hit Tahawas Glades just because. I knew it would be crunchier. Coverage was good, but you could hear your skis. Still worth doing once. I never went over to Burnt Ridge. I just didn't make sense on a day when all the good snow was up high.
Pretty good day really.