The first full day of winter, was a full day of winter, at Gore Mountain in NY. It was cold, it was windy and it snowed much of the day.  Of the three lifts that ran, two of them are windiest chairs at Gore — the Adirondack Express and the Topridge Triple.  While it probably didn't get below 20 degrees, many eastern skiers haven't faced true winter cold yet this season. I know I hadn't.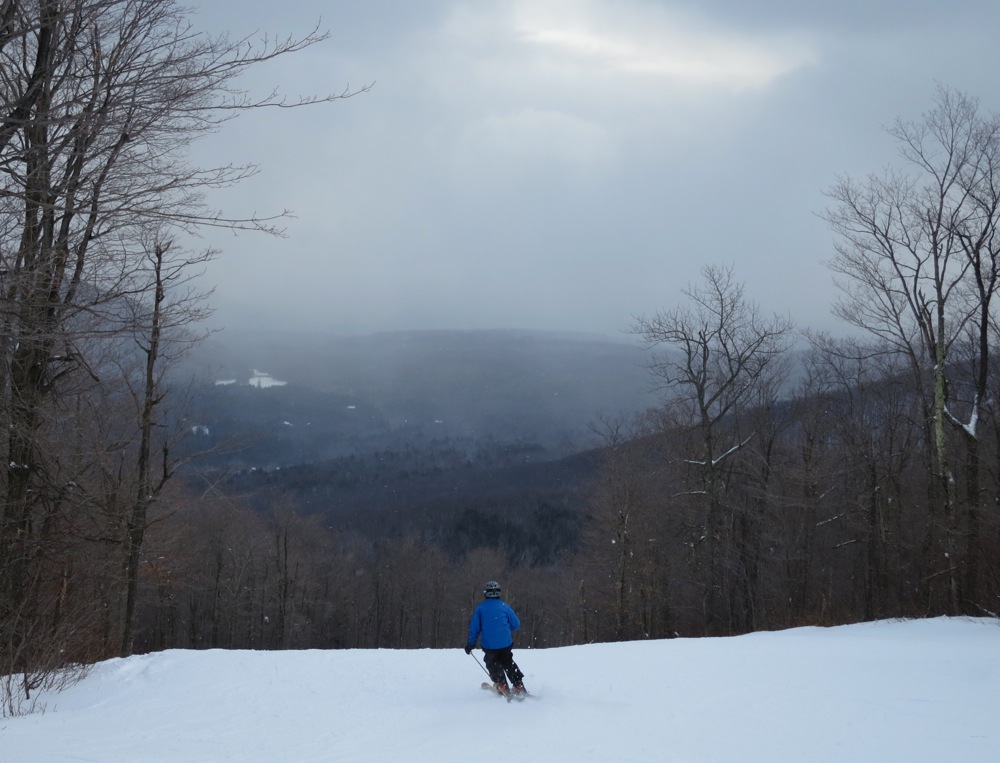 I was so excited to experience winter, that I'd a bought a lift ticket just to be out in the weather.  There was excitement about winter all over the hill. Everyone was talking about yesterday's snow, today's snow and the potential for snow next week. I ran into a noted local who told me…  "three more inches and it's all in play."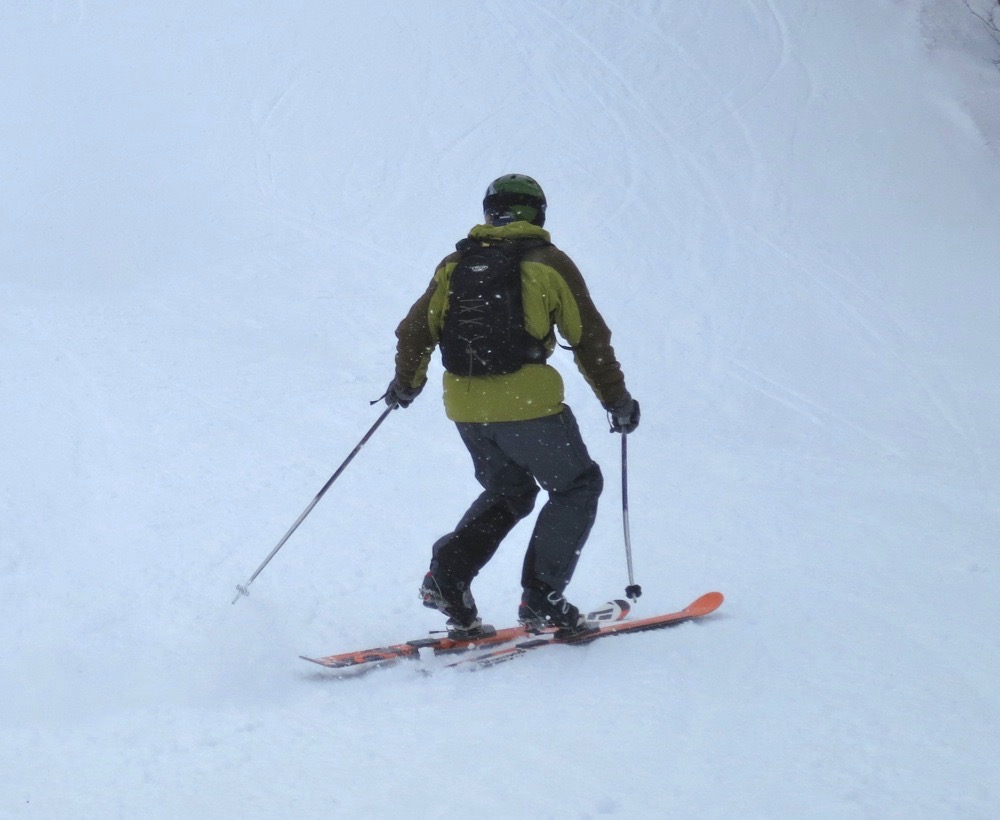 Topridge opened for the first time this year, Pine Knot to Tannery, with Uncas still closed and under the guns. Pine Knot was pretty much what you expect with only one day of grooming and some mixed precip the day before.  We hit it because it was there, but the best skiing was up front. As the day worn on, people moved to the Gondi to stay out of wind, and by noon, many had stopped skiing.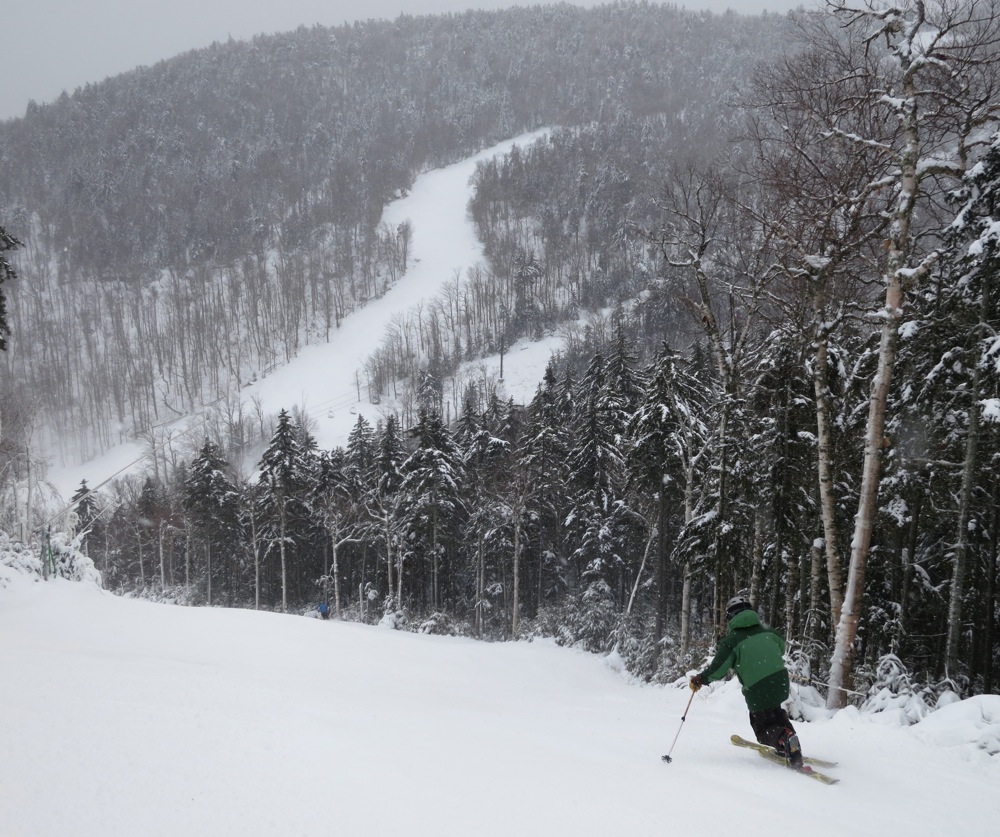 I saw lots of people I knew and skied with many different groups. I'd gotten a text from Powderqueen in the morning, she was on the hill. I'd gone all season last year without skiing a run with her, or even seeing her on the hill. We tried to connect throughout the afternoon, and eventually we did. She was on teles, so I pushed her to ski another run.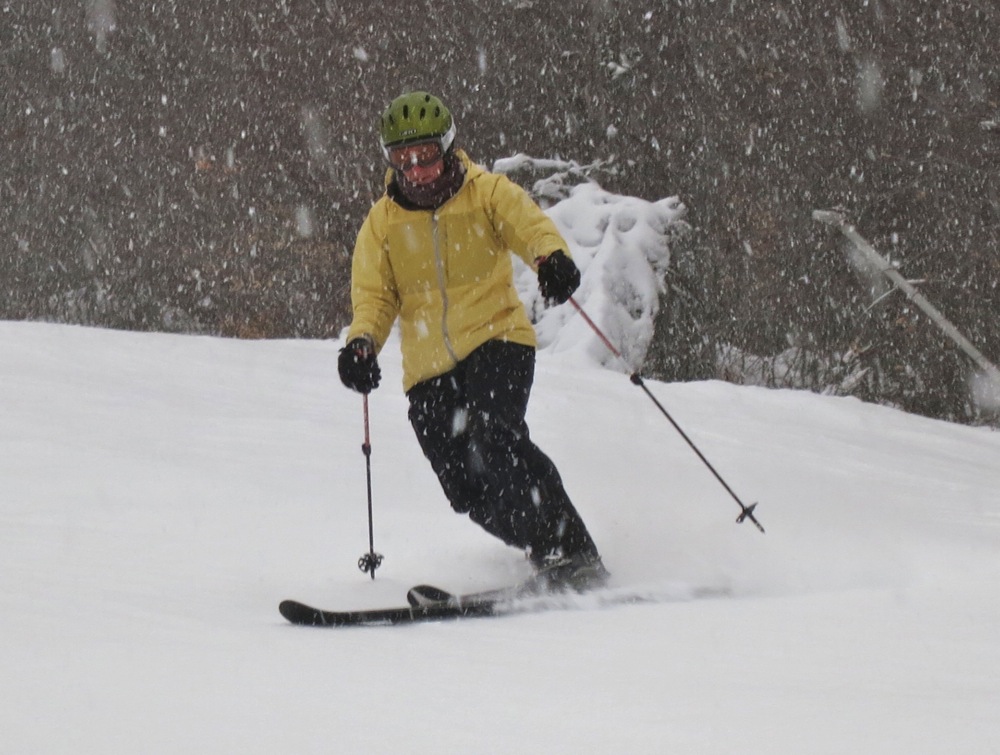 It was snowing moderately and consistently all afternoon. We hit Showcase and Sunway, it was really fun skiing with the fresh snow mixing in. With the slopes empty, conditions were improving with every run.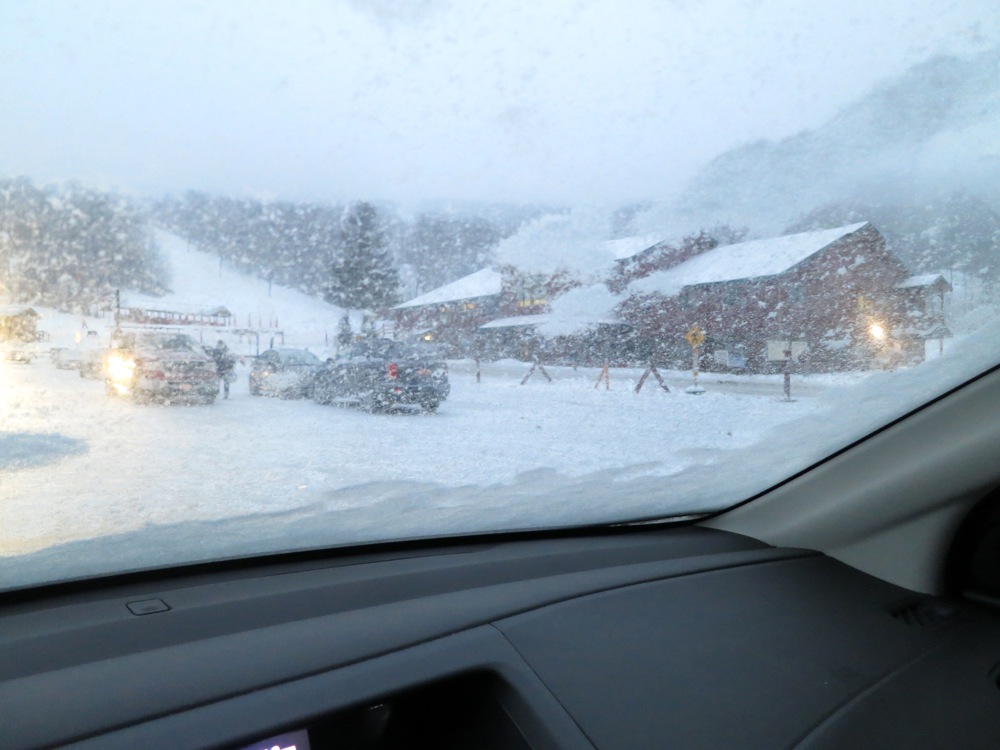 We closed the place. On our last run down, Patrol came by and told us sweep was right behind. On the shortest day of the year, at 4:15 it was getting dark. When I got to my car, I had to brush off a few inches of powdery snow, and that made me smile.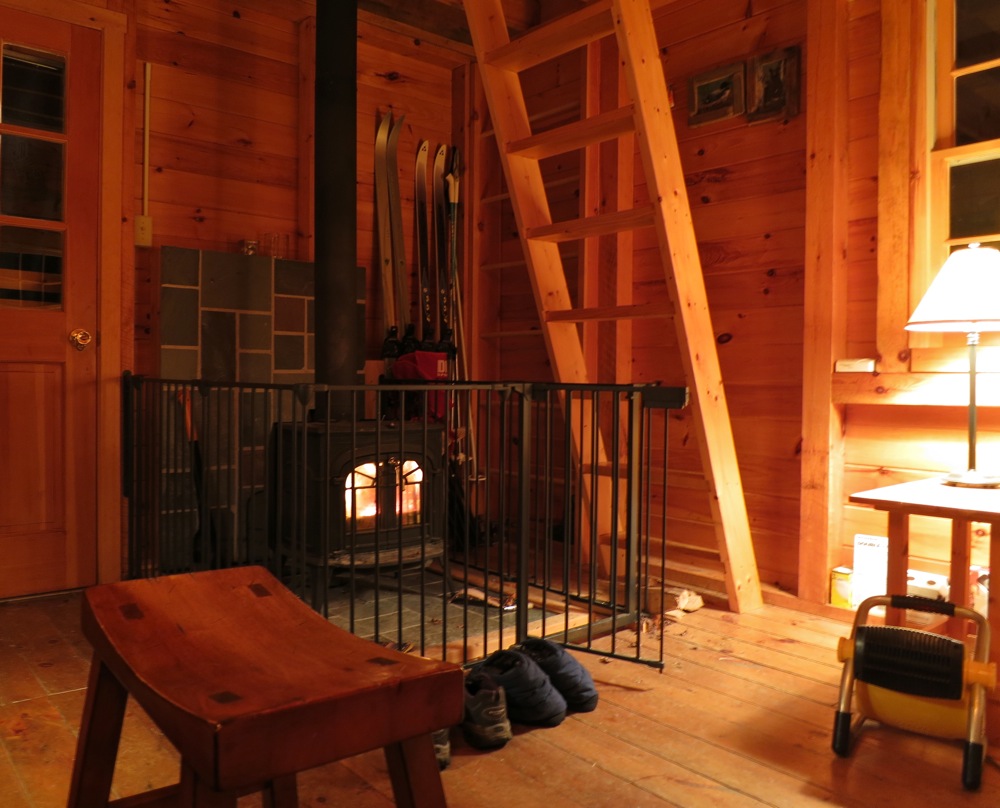 After a great dinner in town, with some the most entertaining characters from the day, I headed back home, to crank up the fire, grab a beer and check out my pictures and do some blogging. There is nothing better than real winter weather.