You might reasonably question the prudence of driving five hours from the flatlands to Gore this weekend. I did question it, but ultimately for us, the decision to ski paid off.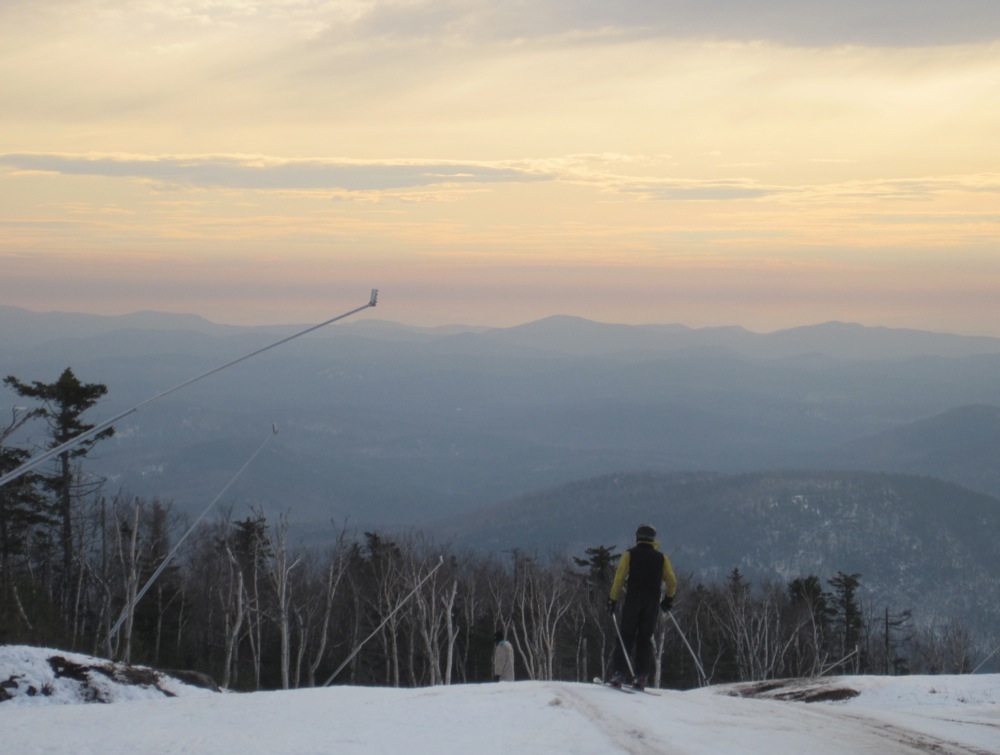 We arrived at Gore at 8 am, had breakfast and booted up. Part of our motivation to come north was our desire to get Neve back on skis early in the season. Kindergarteners have a very busy schedule in December and we wanted to get her back in the groove before we arrived for Christmas break. At 8:30 we left her with her instructor Erin and headed to the Gondi.
Patrol was talking to everyone in the gondi loading zone. "Do you know conditions are very thin up top?" Zelda thought twice about the warning, and decided to lap the Sunway chair, to start. I boarded the gondola alone and very jazzed, to be riding a lift.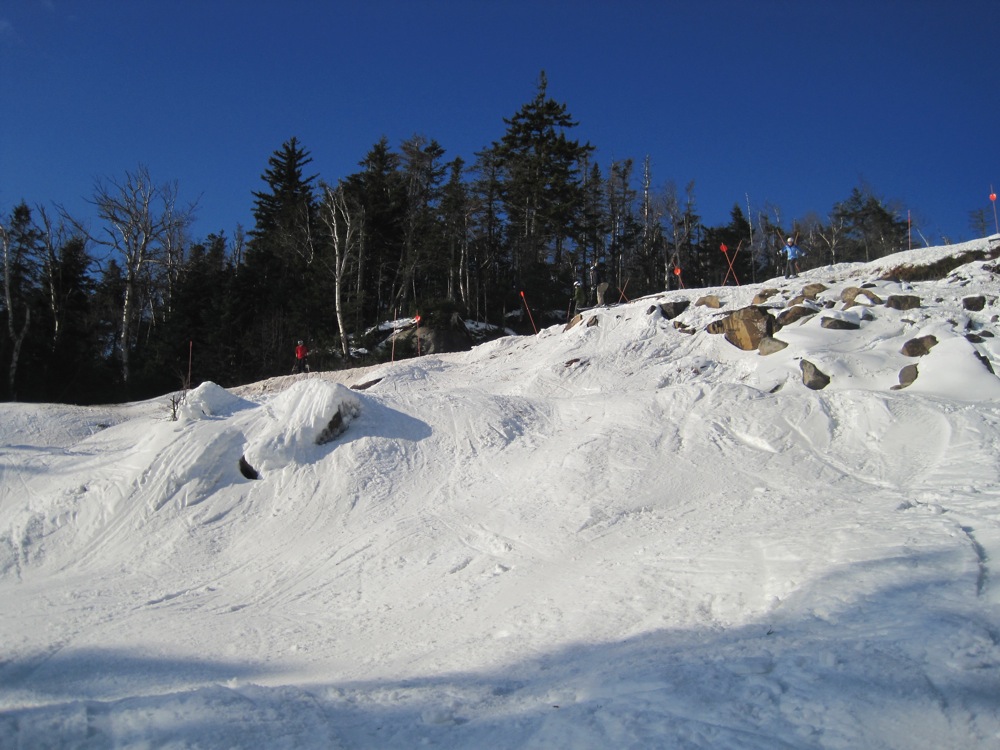 From the gondola you could clearly see the second biggest obstacle on the ski down. A huge patch of brown that could barely be skied, if you hugged the edge.
The biggest obstacle was probably the Foxlair "headwall." I never really thought of Foxlair as having a headwall, but with only a minimum of manmade snow, you could see that it's a boulder field, that they must normally plaster with snow. It was actually one of the most fun parts of the run. When it softened up, I skied right through it.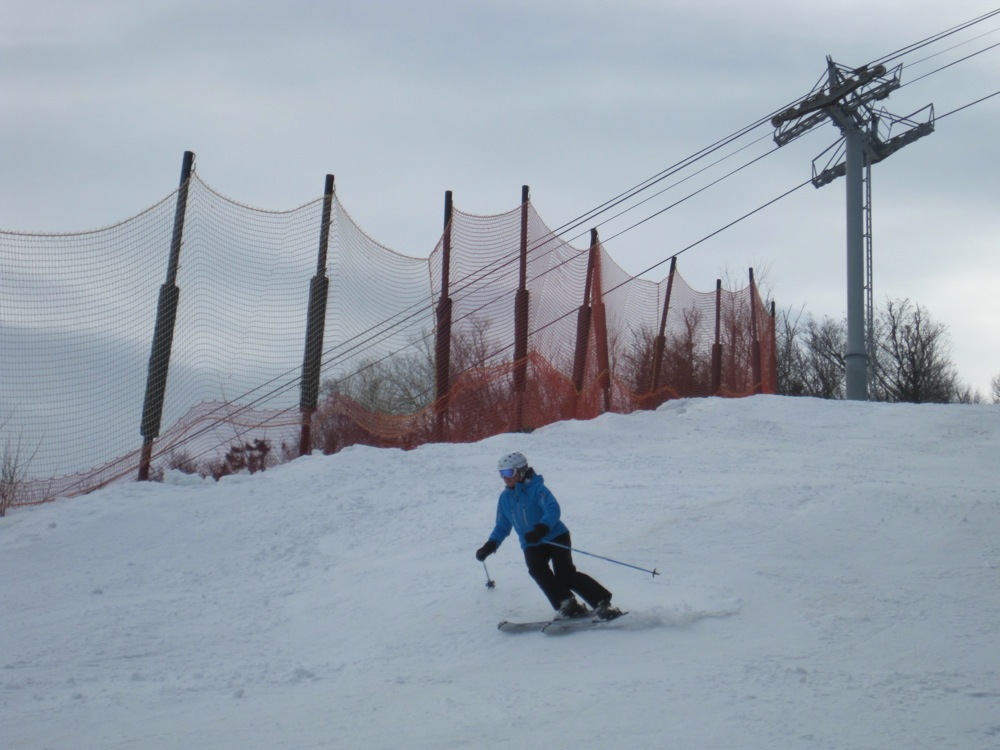 Foxlair is notoriously difficult for beginners and intermediates.  But I've never seen it like today — a challenging headwall at the top and some of the best coverage and bumps lower down.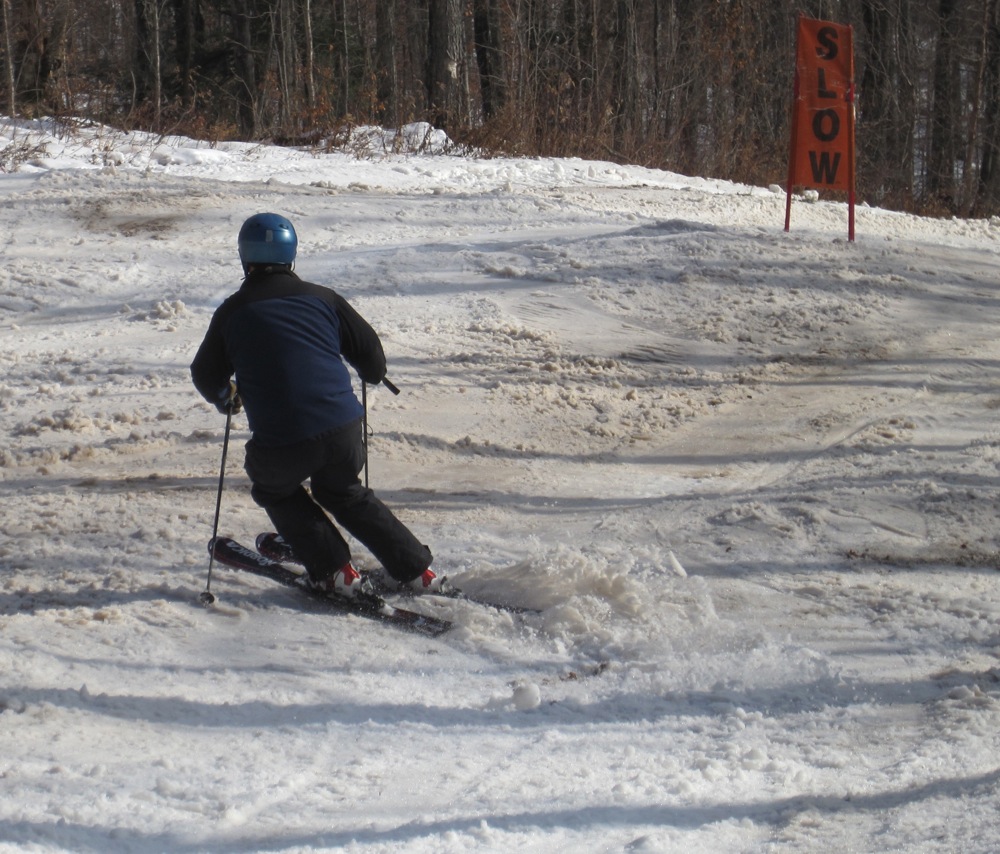 Neve really thrived in her lesson. She started out a bit unsteady and unsure, but regained her confidence after two runs.  I got in three Gondi laps during her lesson and really enjoyed it. Then at 9:30, Erin and Neve agreed to extend the lesson further.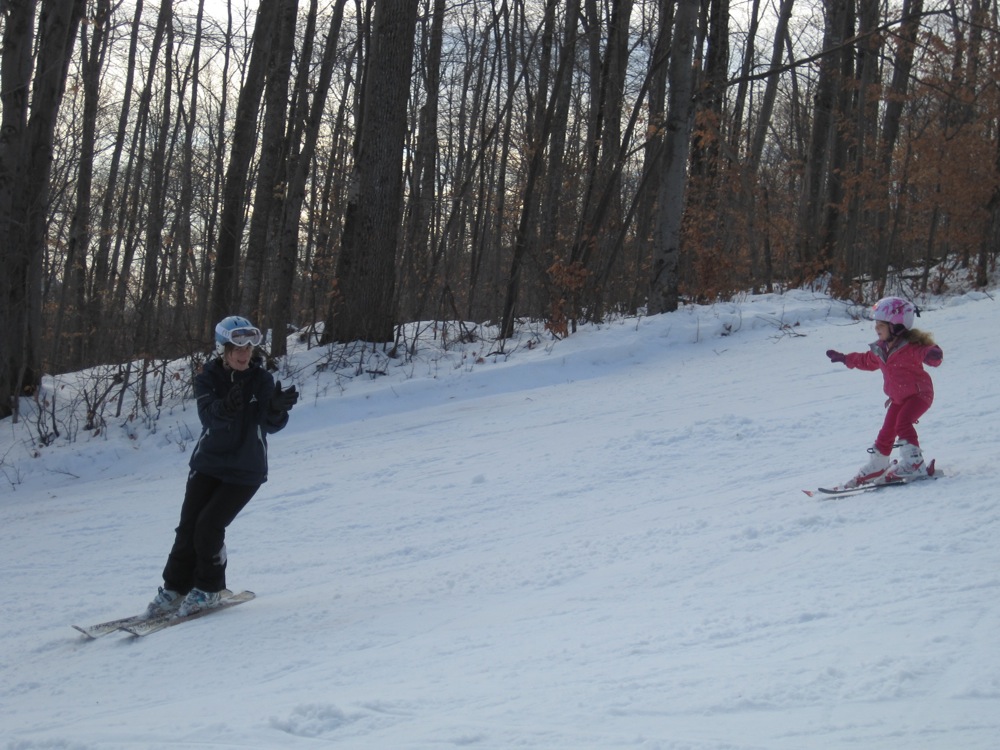 Instructor and student skied for 2.5 hours. At 11 when the lesson ended, Neve wanted to ski more, so we lapped Jamboree off the Sunway Chair several times. Right before lunch, we all rode the gondola for the views and a little excitement. The girls rode back down and got lunch, while I did a few more runs. Some nice bumps developed on parts of Foxlair and Quicksilver. I smiled as I tele'd my final three runs.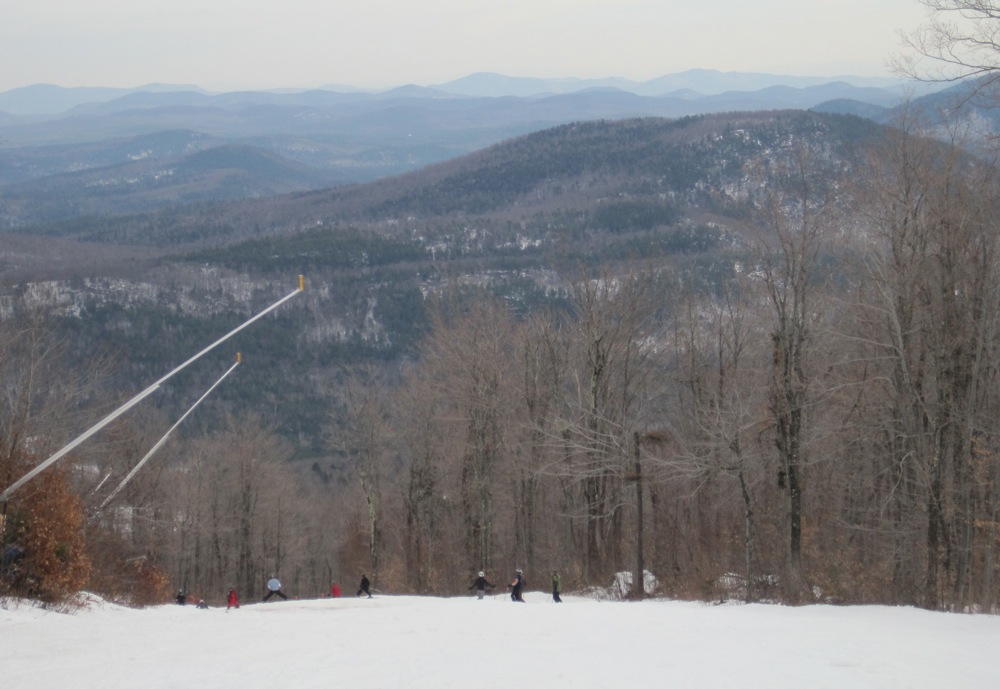 For us the key was the Sunway chair. The coverage on Jamboree was good and both beginning and advanced level skiers did laps on it. I loved it all. There were several bare spots and mud to navigate, but 70% of the Bear Mountain run was in decent shape and parts were nicely bumped by days end.
It seemed to me that the skiers who came out knew what to expect. People I saw were having fun. I could've taken a different set of pictures and told a different story. But I had a really good time today, and these are the images I want to remember.