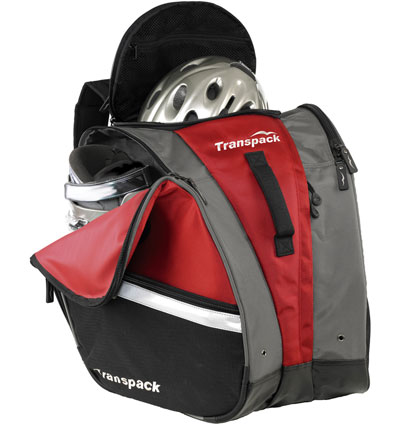 We're getting into that gear lust time of year again. My wish list is usually a compilation realistic acquisitions and pipe dreams. One must-have and affordable piece of gear for this season is a boot bag that can be worn as a backpack. My current boot bag is falling apart and I'd like to replace it with something that has a lot of capacity and leaves my hands free. As a dad, I'm a pack mule on a lift-served ski morning. I posed this same question in the Gear Forum, and got a near unanimous answer. The Transpack. I'm looking at the TRV Pro, pictured above. This piece of gear isn't just fantasy — I'm getting it, and soon.
While the new boot bag may well be in my possession very soon, new skis are probably a fantasy. But I'll suspend reality, and proceed with the tradition of Labor Day gear lust.
I assumed I'd finally have a ski for powder last year when I picked up a pair of Icelantic Pilgrims. Going from at 78mm ski to the 90mm Pilgrims, I was sure I'd be floating on top in 12-18 inches of snow, but the Pilgrims just aren't powder skis. Don't get me wrong, the Pilgrims changed my game. They required me to ski aggressively and, eventually, I did. By March when I went to Jay Peak I was holding my own with true expert skiers. And when I got my chance at the Slides in April, I went all out.

But the question remains: DO I take TWO steps up to a ski that is 110-115 at the waist? Or do I follow my traditional pattern of taking one step at a time?
The next ski in the Icelantic line is the Nomad. I'm comfortable with the dimensions, and I could test drive them at the Gear Source in North Creek. While the purchase isn't likely, stranger things have happened. Best case scenario: winter is relentlessly delivering coastal storm tracks, and I have no choice but to make a move.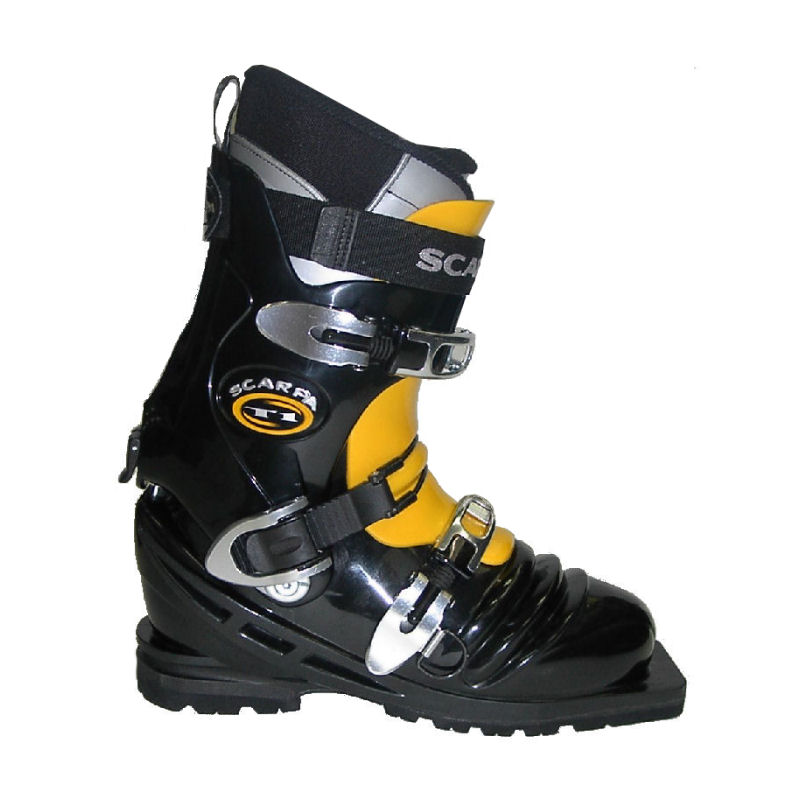 Finally, and this isn't gear lust, or even a move I really want to make. But it's quite possible that my Scarpa T2Xs won't be up to the task of driving a 100mm ski. The next available step up is the Scarpa T1 — a massive boot with four buckles.
It's probably two steps beyond my current boot. While I'd probably thrive in very stiff boot, I'd rather move up incrementally. I lust for the original Scarpa T1 three-buckle bumblebee, circa 2003. Just slightly more burly that the boot I'm skiing now. While I'm dreaming, I want it in my size, and fresh out of the box.