Memorial Day. No Indianapolis 500 for me, we don't own a television. At 6 AM, I set out for a raid in the Catskills. I wanted to reprise a run I did 15 years ago as training for the Escarpment Trail Run.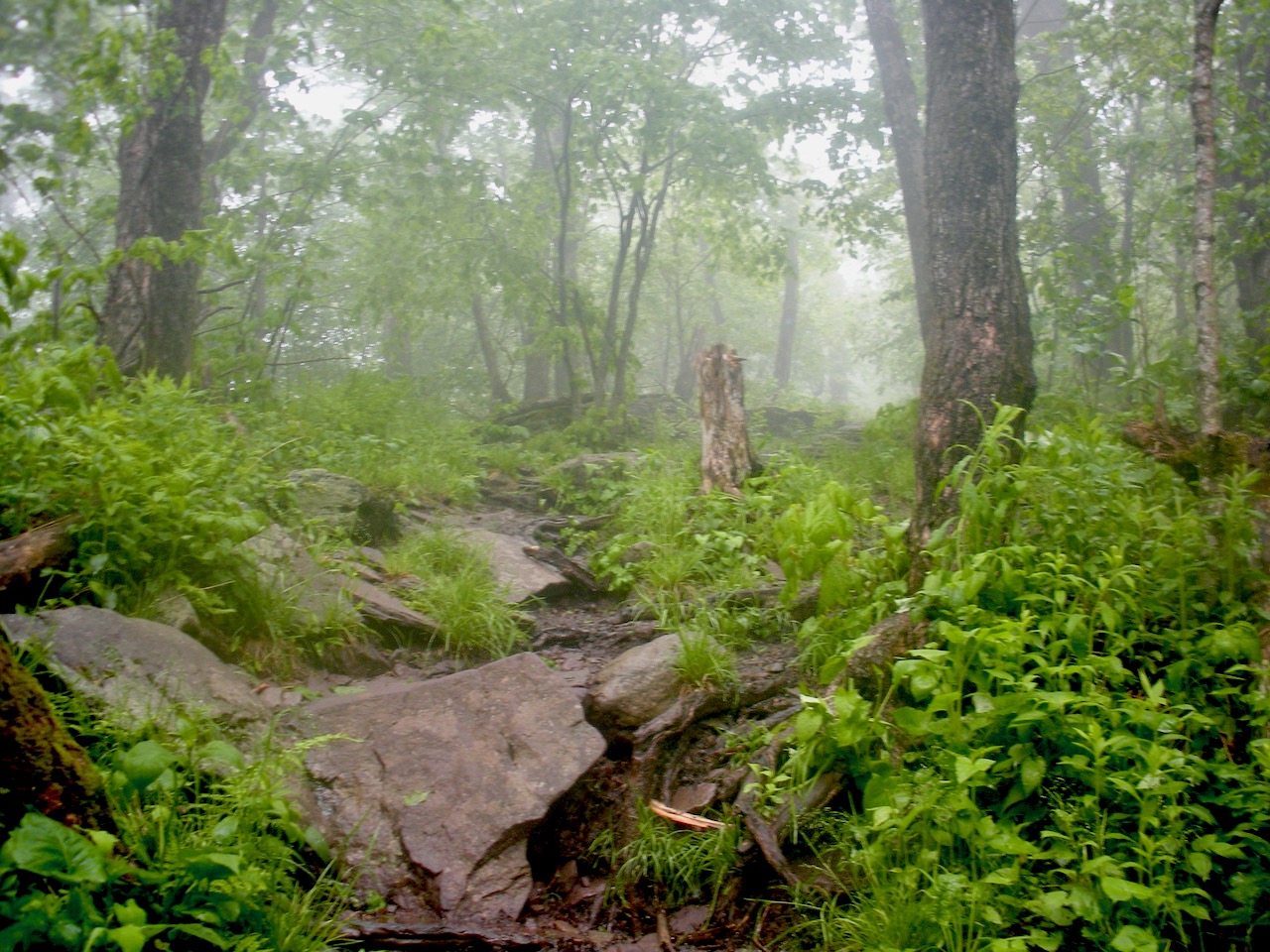 Setting out from the western terminus of the Escarpment Trail on Route 23, I planned to go over Windham and Blackhead, the first two peaks in the race. Then turn right, go over Black Dome, drop in to Big Hollow, and return to my car going over Windham again. It's a bit over 19 miles, longer than the actual Escarpment race.
Clouds and low fog covered the mountains as I drove up Route 23 from the Thruway. By 9 AM, I was moving.
The first half mile, which has traditionally been swampy and wet, has had a makeover since the last time I was here. Two strategically placed foot bridges keep your feet kind of dry.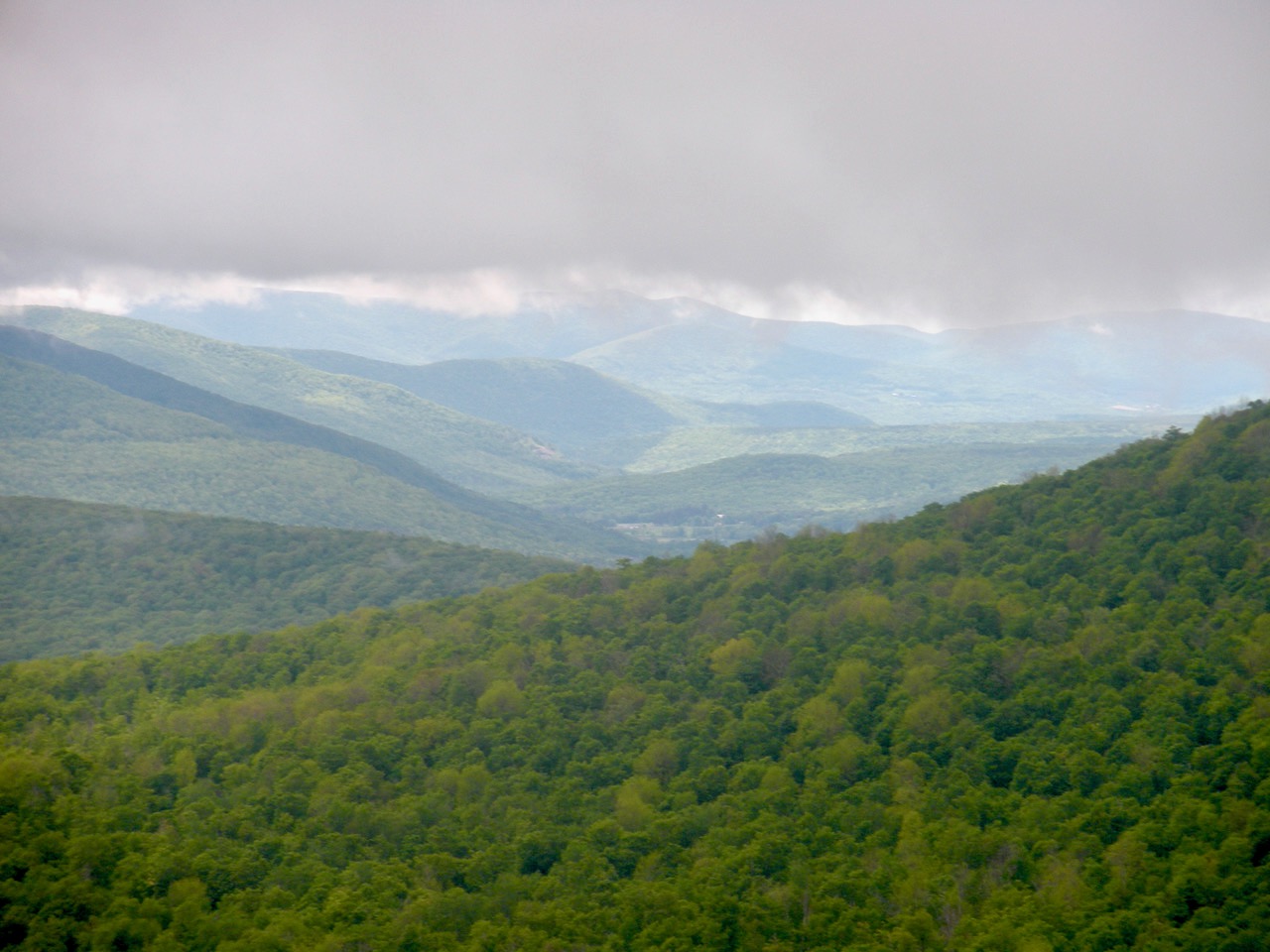 With all the rain in the previous few days, the normally dry Catskills trails had water cascading down them. It is what it is, this was still my day to have fun. Running easy where the grade wasn't steep, I pushed the pace and got my heart rate up the the trail got steeper on Windham. I'm no longer a spring chicken, and I figured it was the only way to have a shot at completing this.
The last time I was on Escarpment was 2014. I had volunteered to be a sweeper for the start of the Manitou's Revenge Ultramarathon. My partner in crime was Barbara. Around my age, yet she had a much more impressive ultra CV than I. Multiple Western States 100s, as well as Massanutten and Old Dominion in Virginia.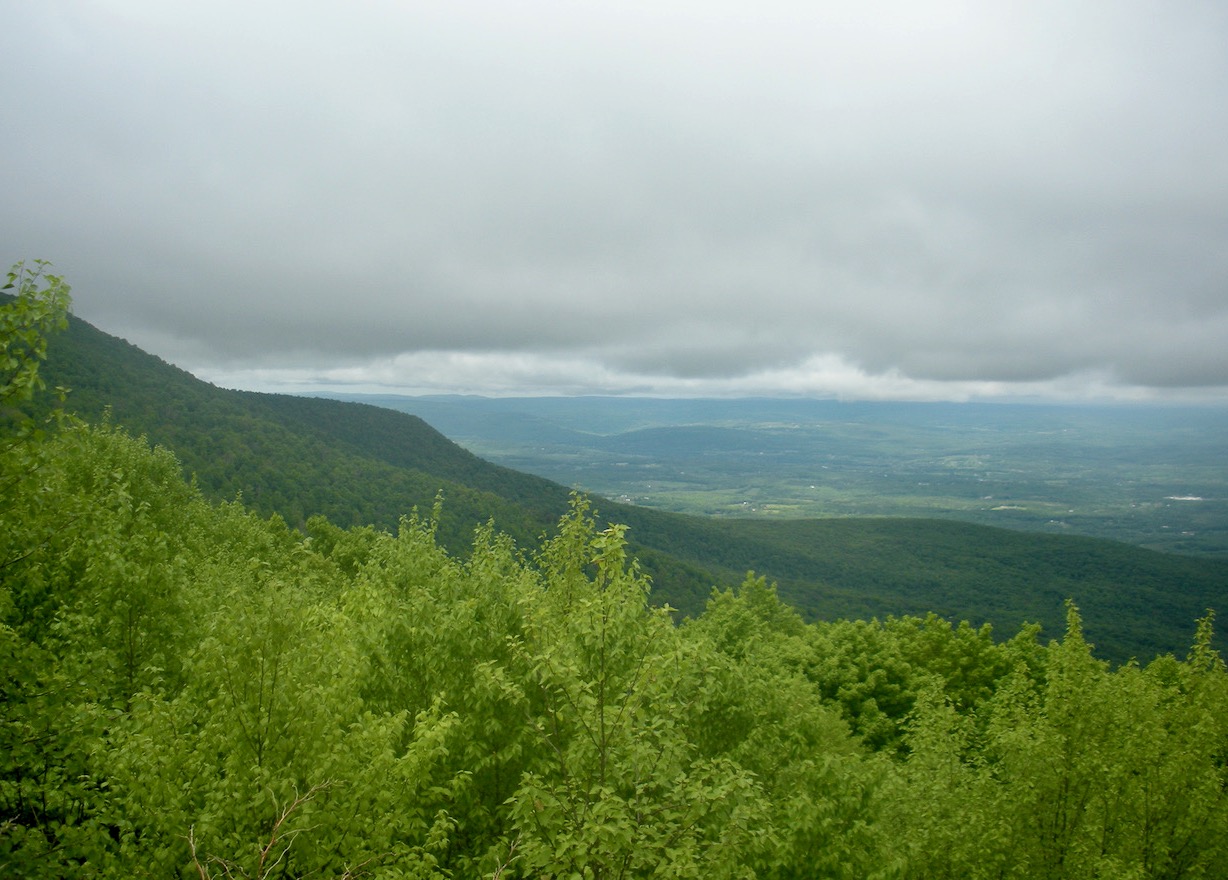 She set the pace, I carried a satellite phone in case we found a racer in distress. The racers gradually pulled away from us so that by the second feed, they were 40 minutes ahead. Then and there, I realized that my ultrarunning days were over.
Back in the day, my best time to Windham's summit during the race was 57 minutes. Today, it took almost 90. There were no views to be had, clouds still hung low over the mountains. I picked my way down Windham, and headed towards Burnt Knob.
By mile five, I had to cop to the fact that my feet were wet. Not that socks squishing around in a tub kind of wet, but wet all the same. But the rest of me was reasonably dry.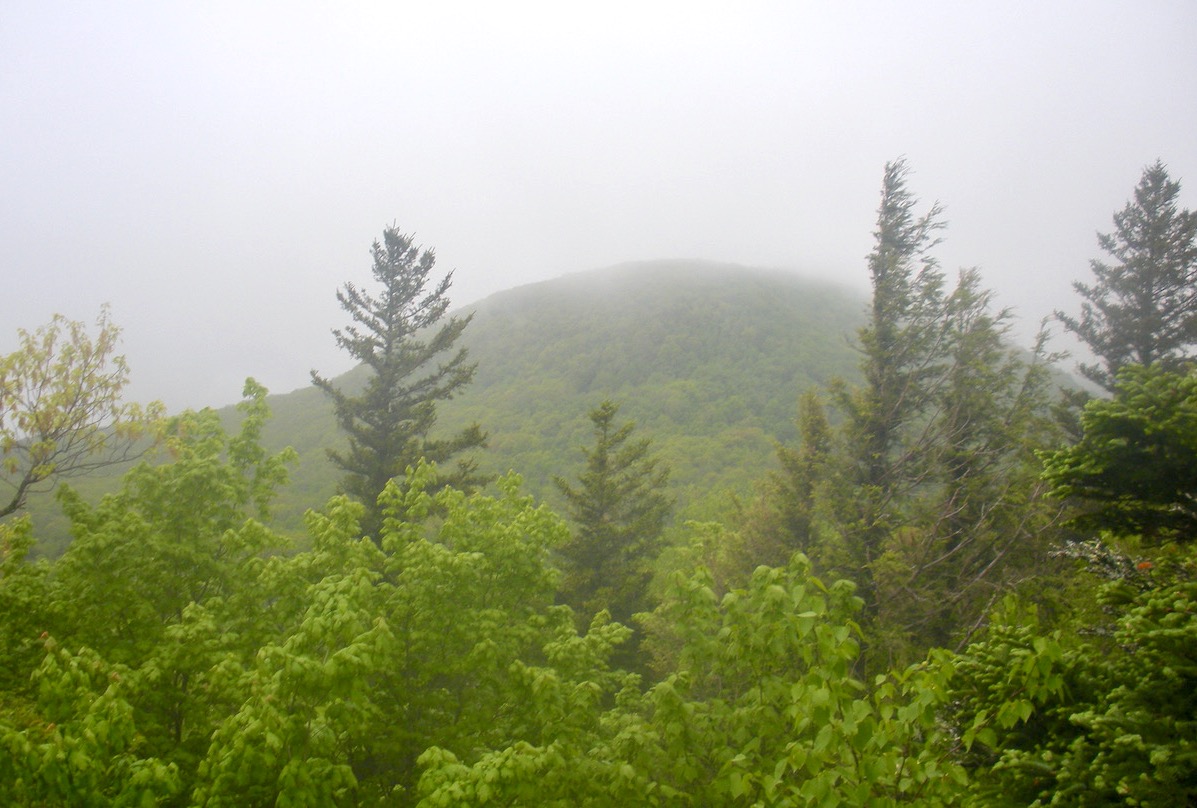 Descending to Batavia Kill, my right knee began to get weird. Going uphill and on the flats was fine. But on downhills, my patella, or something else, was moving around in ways it wasn't meant to. It didn't hurt, but I had some concern about things going downhill, pun intended. I decided to bail.
As I retraced my steps, the weather cleared enough for semi-decent photographs. Occasionally, the clouds even parted enough for the sun to shine. Descending Windham, I crossed from Catskills Park into the Elm Ridge Wild Forest and encountered a few mountain bikers on the new trails that crisscross Escarpment there.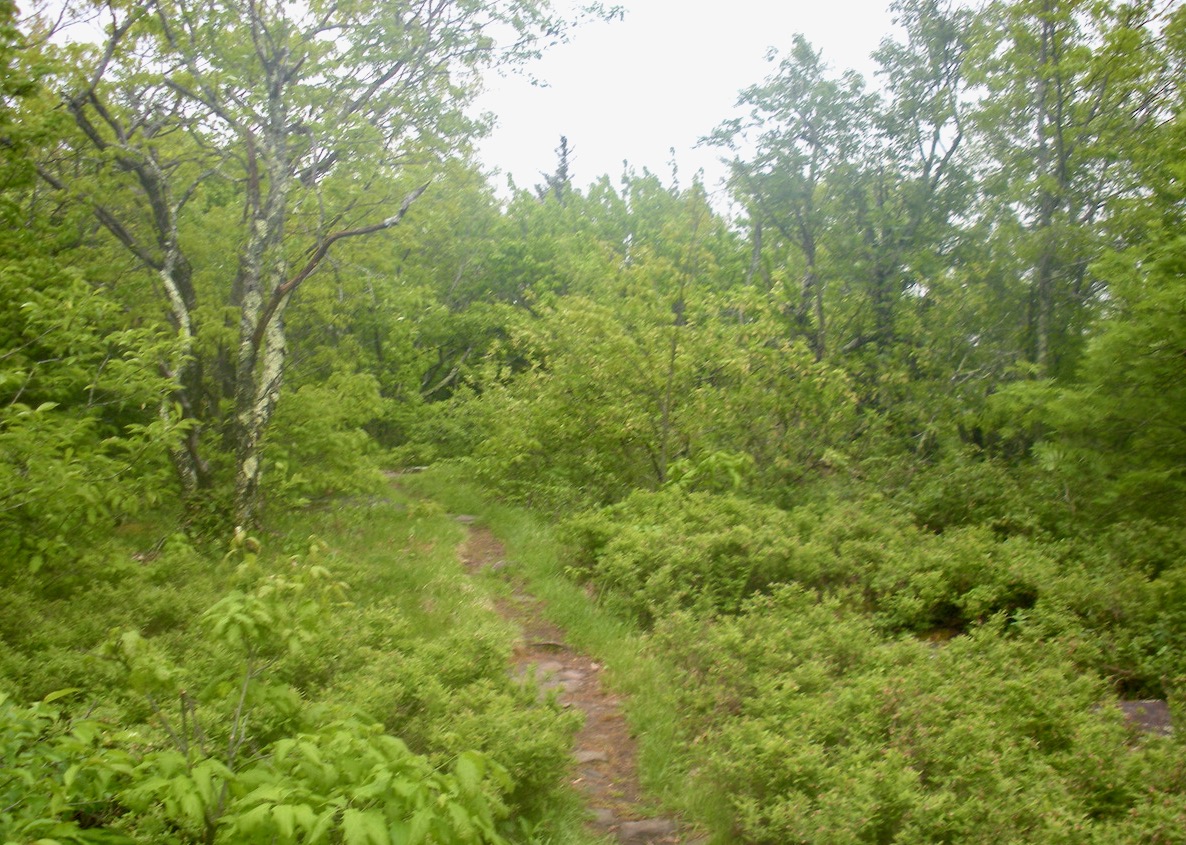 Sitting in the parking lot, I ate a sandwich and grokked the ridge. It seems like when I go for big days, I'm biting off more than I can chew. But I feel fortunate to still be able to get out and have fun.