Northeast of Pulaski on the western side of New York's Tug Hill Plateau, Winona Forest benefits from massive lake effect snow. A contributor has seen snow up to the second story of houses in years past. It remains the only place we're aware of that a postponed race because of too much snow. Over 9,200 acres are open for multiple uses. Some trails are dedicated ski trails. Others will be shared with snowmobiles and dog sleds. Access is from four different parking areas.
While we're unable to determine the proportions of difficulty levels, the forest is by and large flat to gently rolling. This is much easier terrain than the more mountainous country to the east.
Trails are maintained by the Winona Forest Recreation Association, a dedicated volunteer group. When last skied, there were no fees and no lodge or warming huts anywhere on the trail system.
Winona Forest conditions: winonaforest.com/conditions
---
Winona Forest Trail Map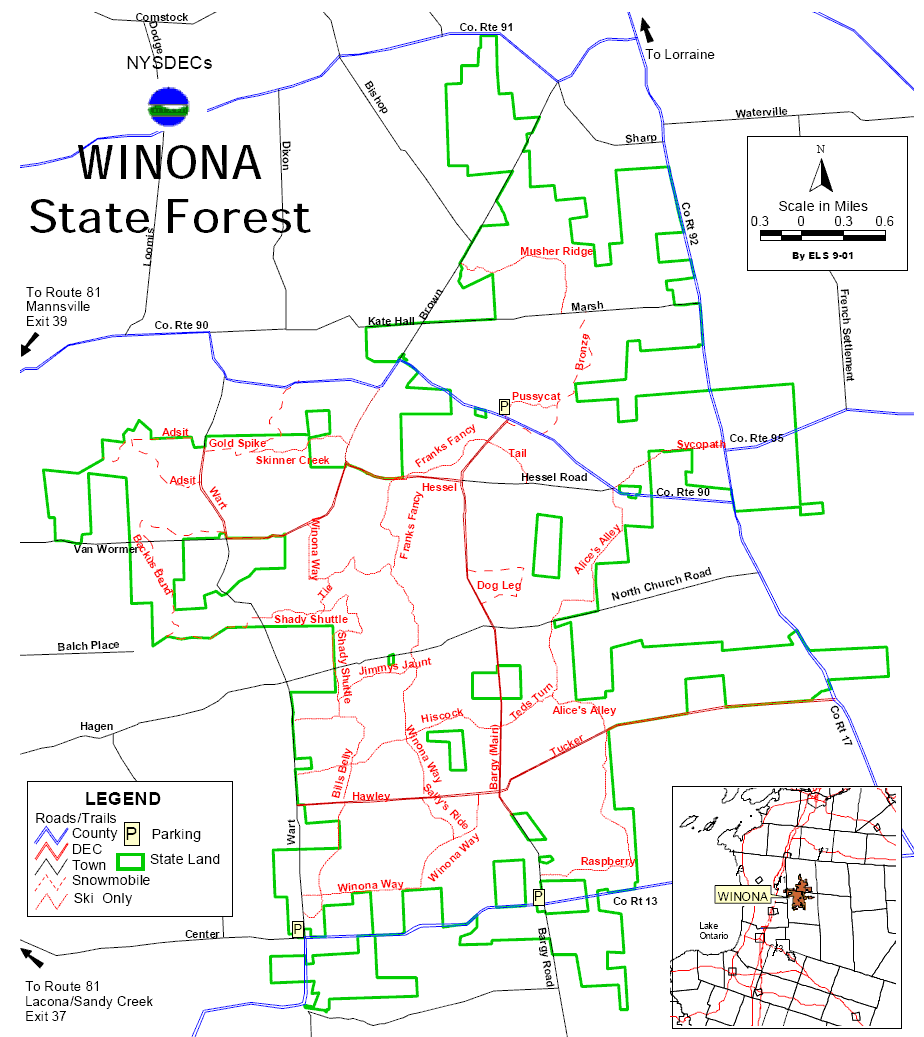 ---
Winona Forest Stats
| | |
| --- | --- |
| Highest Elevation | XXX feet |
| Base Elevation | 460 feet |
| # Trails | 28 |
| Trail Kilometers | 80 kilometers |
| Green Trails | XX |
| Blue Trails | XX |
| Black Trails | XX |
| Grooming | Snow Machine |
| Lodge | No |
| Food Service | No |
| Annual Snowfall | 250 inches |