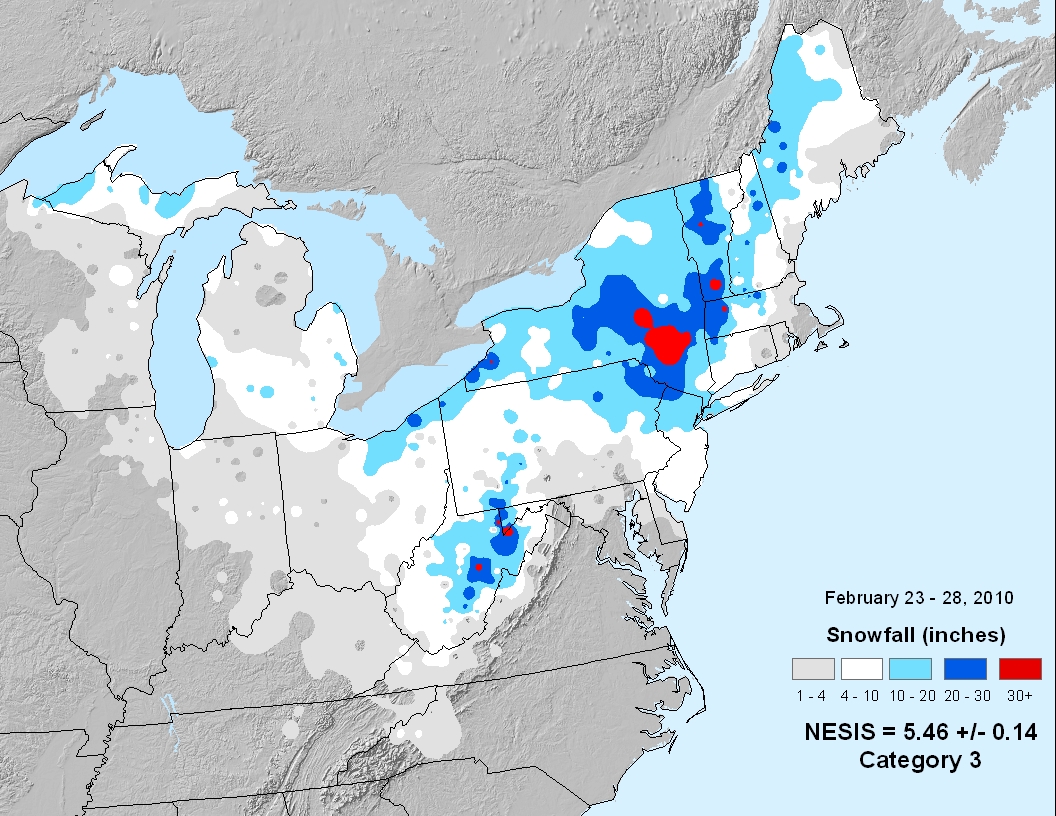 Part I: Generally, 1 to 2 feet of snow accumulated across much of east central New York and western New England with the highest amounts above 1500 feet. The heavy wet snow resulted in treacherous travel conditions, widespread power outages and even some building collapses. The power outages impacted six of Central Hudson Gas and Electric major transmission lines. Numerous trains were delayed and or canceled on Amtrak between Albany-Rensselaer and Poughkeepsie due to power outages.
Part II: A powerful storm, the second in just a couple of days brought heavy rainfall and wet snow to the area. The heavy snow resulted in additional and continued widespread power outages, downed trees and power lines, treacherous travel, road closures, train delays, building collapses and snow emergencies.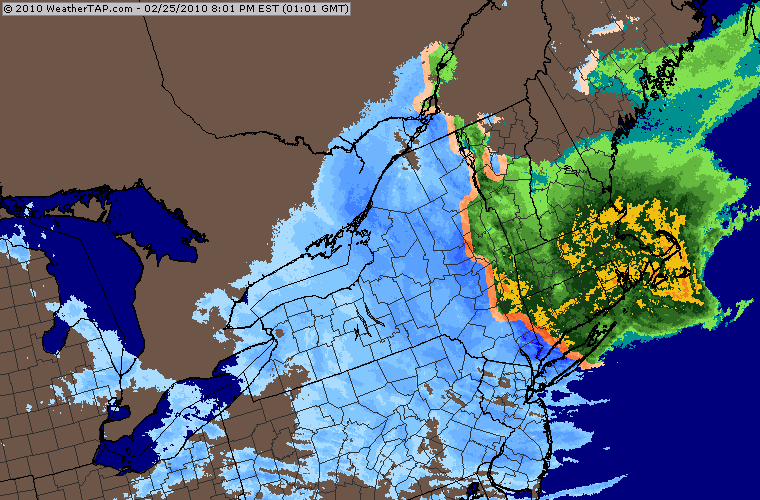 The storm track meandered and stalled just off the coast, dumping a huge amount of snow on Catskills. At the height of the blizzard of February 2010, the radar shot of the northeast was dramatic with most of New York falling west of the snow/rain line. Snowfall, especially close to that transition line was extremely elevation dependent.
NESIS: Category 3 – Major.
Sources:
• www.ncdc.noaa.gov
• weather.gov/aly/
• www.accuweather.com