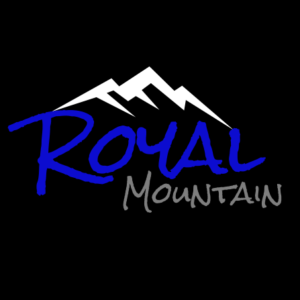 Royal Mountain is located at the southern end of the Adirondack Park a few miles from Caroga Lake. The privately owned resort recently passed hands from Jim Blaise to his protege Jake Tennis. Blaise is famous for his extraordinary work ethic and love for the mountain. He innovated, adapted and grew the mountain to keep it alive since his purchase in 1970.
The mountain operates on weekends and holidays only. Royal offers 550 vertical feet on 12 trails and 5 glades spread over 40 acres. Over 80% of the terrain has snowmaking, but the mountain does not have night skiing. Royal has a main lodge, rental area and snow sports school. There are 3 lifts servicing the mountain, with Lift A feeding the beginner area and Lifts B and C feeding the rest of the mountain.
From skiers left to right the trails became increasingly difficult. Towards skiers left there are classic New England style greens and blues. These trails are tree lined and wind their way back to Lifts B and C. The Royal Mountain terrain park is located under Lift C where these trails feed back into the base area. As skiers move their way into the center of the mountain, the grade becomes steeper.
Trails like Royal and the Challenge offer solid pitch the entire vertical length of the mountain. In between these steeper trails there are gladed runs like the Old T Bar line and Jesters Glades. The trees here are fairly wide open and the decent pitch means no hang ups in deeper snow. All the way to skiers right is Royal's longest glades Wench. These trees extend all the way down the mountain and offer a legitimate double black experience.
The Velcro Lounge is Royal's bar and grill. It offers traditional pub food and cold beverages, all moderately priced compared to larger ski resorts. At Royal lift tickets are only $45 for the day and rentals are around $30. Royal is a big little mountain and skis larger than it actually is. It is well organized and offers great trails for beginners but also legitimate steeps and trees for thrill seekers. The mountain is great for anyone looking to avoid crowds on the weekends.
---
---
Royal Mountain is located off NY Route 10 halfway between Utica and Albany. It is only an hour drive down the Thruway from either city. In the off months the mountain stays busy with a bevy of mountain bike events. Royal is one of the top 100 racecourses in the country. During the winter, the number of skiers rarely exceeds 600, but for a day of motocross racing in the summer, the mountain routinely draws as many as 2,500. This innovation has been the key to Royal's survival.
by Robert
---
Royal Mountain Trail Map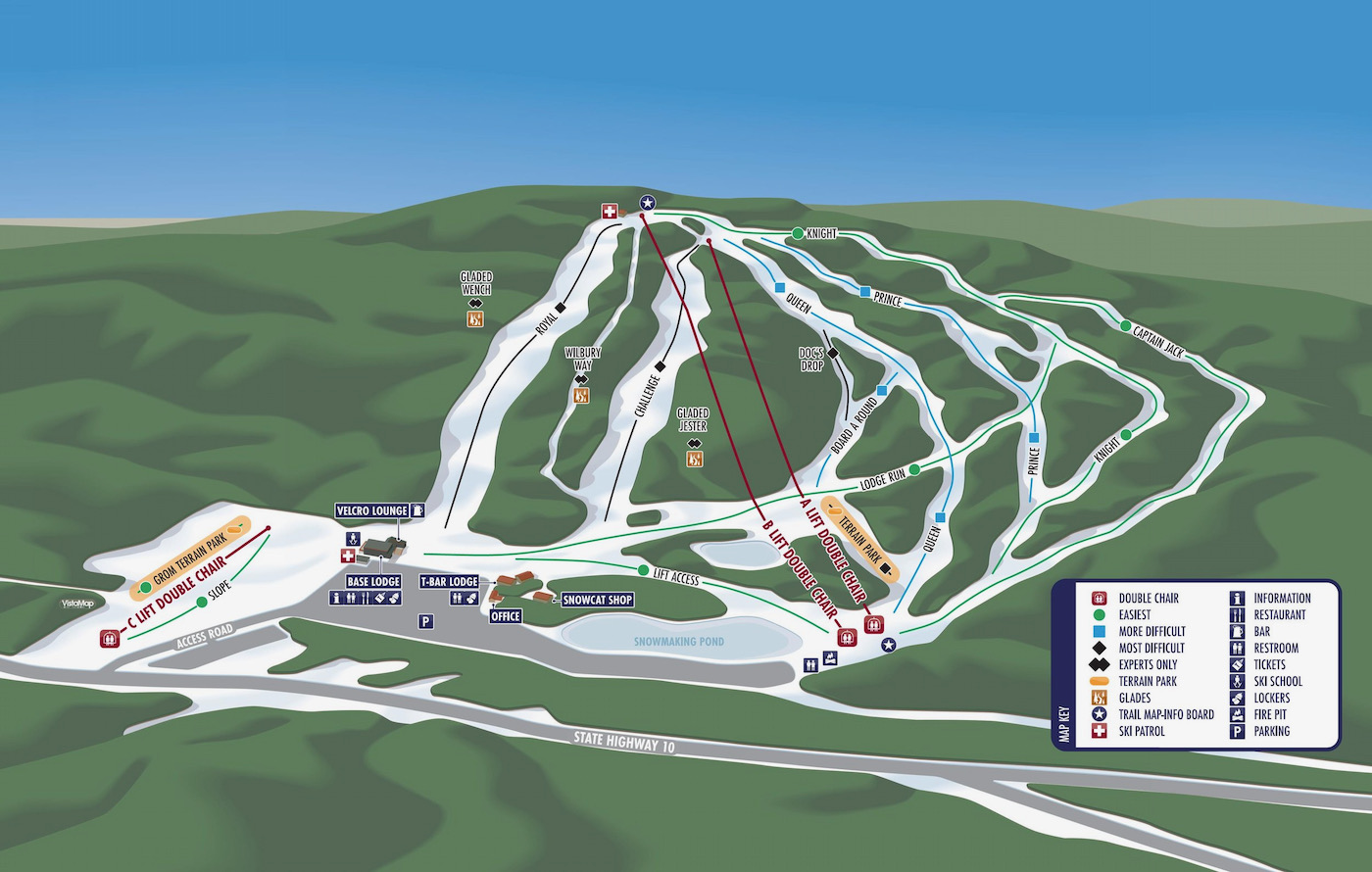 ---
Royal Mountain Vertical Drop and Stats
| | |
| --- | --- |
| Summit Elevation | 1,800 feet |
| Base Elevation | 1,250 feet |
| Vertical Drop | 550 feet |
| # Trails | 12 trails |
| Trail Miles | 5 miles |
| Longest Run | 3,485 feet |
| Skiable Area | 40 acres |
| # Lifts | 3 lifts |
| Uphill Capacity | 3,000 / hour |
| Annual Snowfall | 90 inches |
---
Royal Ski Day Checklist