The end of the season always seems to sneak up on me. It's not like I can't follow a calendar or fathom the inevitable warmth and rain that April brings. But somehow March snows and cold allow me to indulge my fantasy that winter will never end.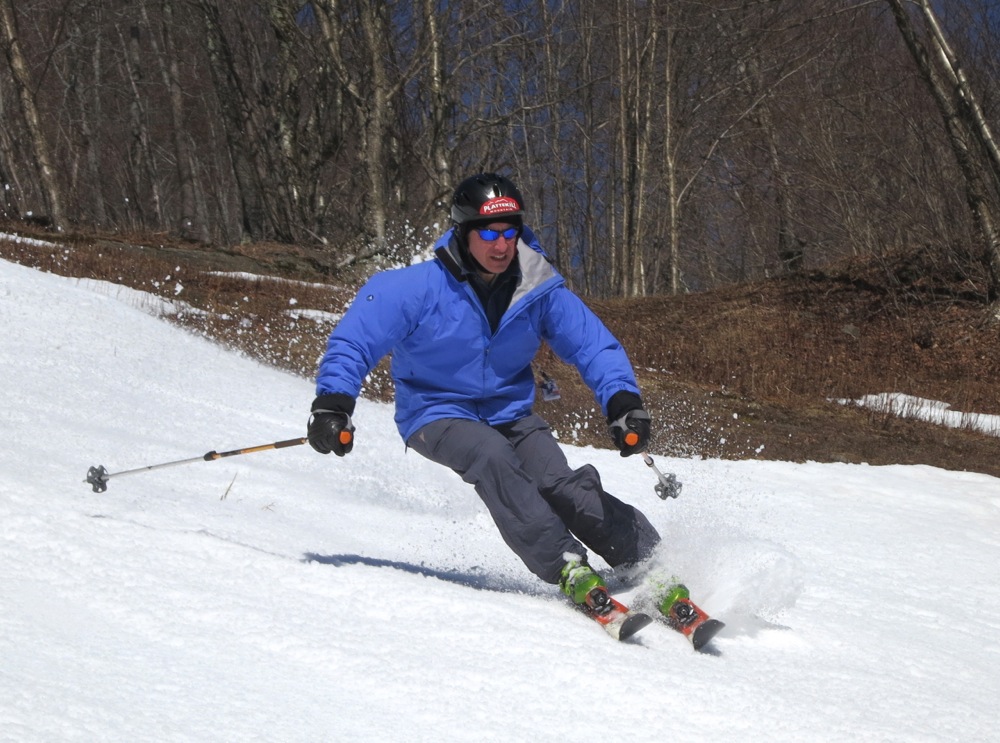 When Plattekill announced that April 6 would be the last day of lift-served skiing on the mountain, I felt the pull to return. Bombarded with email from other diehards, I got my ducks in a row, and headed for Roxbury on Sunday morning.
I never seem to adjust to a proper spring skiing schedule. Just as I do in mid-winter, I set my alarm for a predawn awakening to head north. The difference was this time when I left it was light.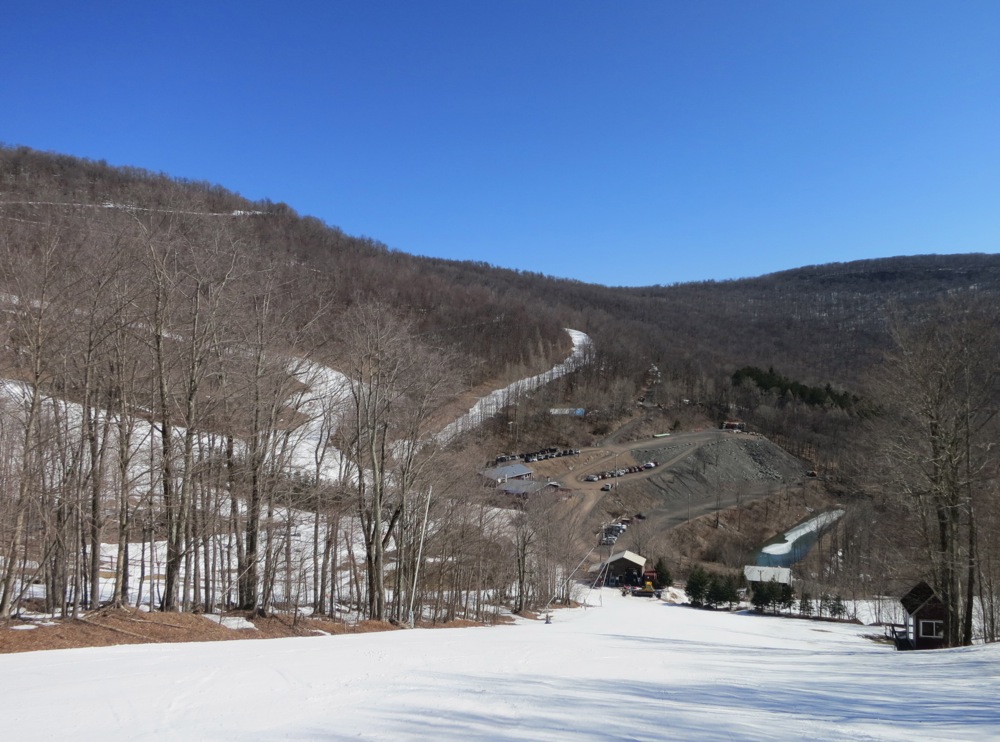 Often my approach to spring is folly. I'll arrive at the mountain first and sit idly by while the frozen corn softens. Or I'll head up and ski bone-rattling corduroy.
But a wise GM of another mountain once said to me "even a blind squirrel finds an acorn now and then" and this was my day. When we arrived at 8:30 lifts were spinning and patrol was already cutting up the corduroy.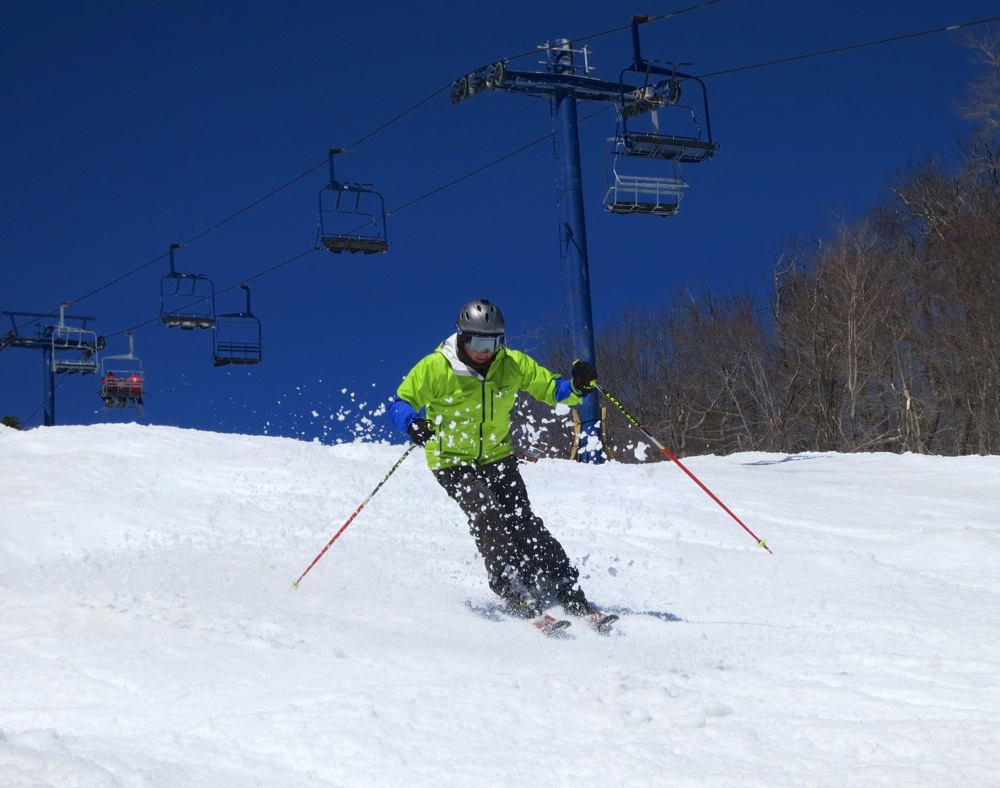 Plattekill staff seemed to be smiling even wider than usual. The previous evening the staff party was a joyful occasion, celebrating the end of a season when mother nature smiled on the Catskills.
I was sporting a big smile too. I skied the entire day, from 8:30 to 5, with hardly a break. I skipped lunch and barely took time for a sip of water, running with a revolving group of Plattekill fanatics that I've come to know well.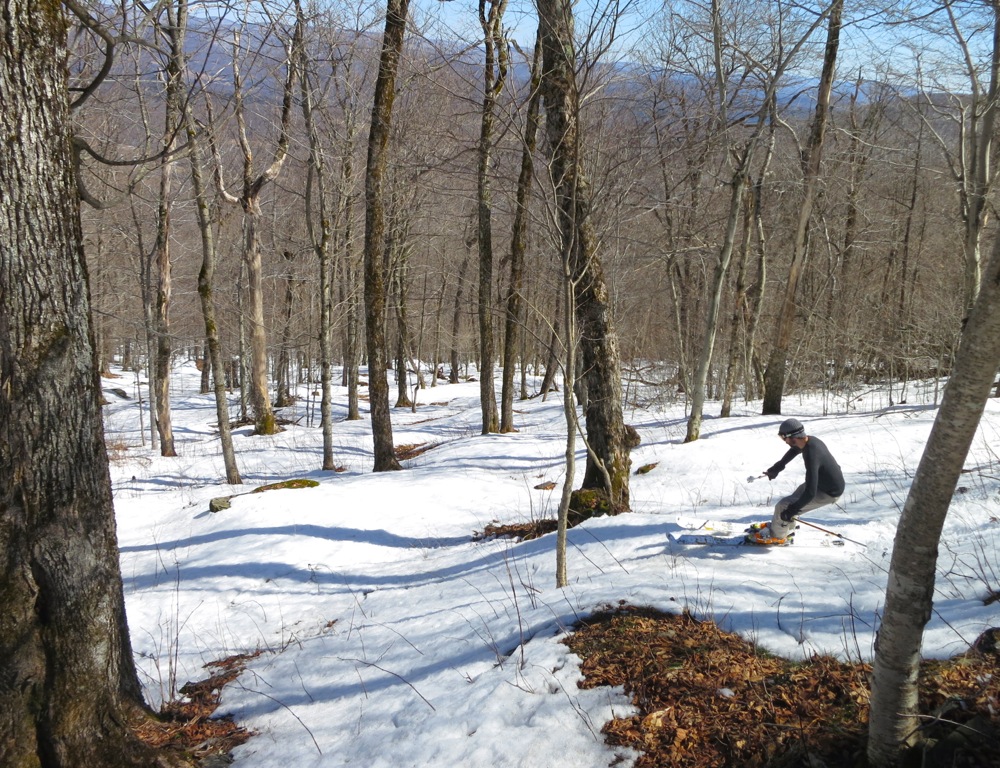 Highlights of the day for me included the single bump line down skiers left on Block, and the several laps we ripped on Ridge Run, ducking the rope to making tight turns on big patches of incredibly soft snow. Watching Lemmy Caution drop into Lucian's Line was bittersweet.
Eventually we made our way back onto open terrain running the bumps on Upper Face, ripping the wide open space North and Block.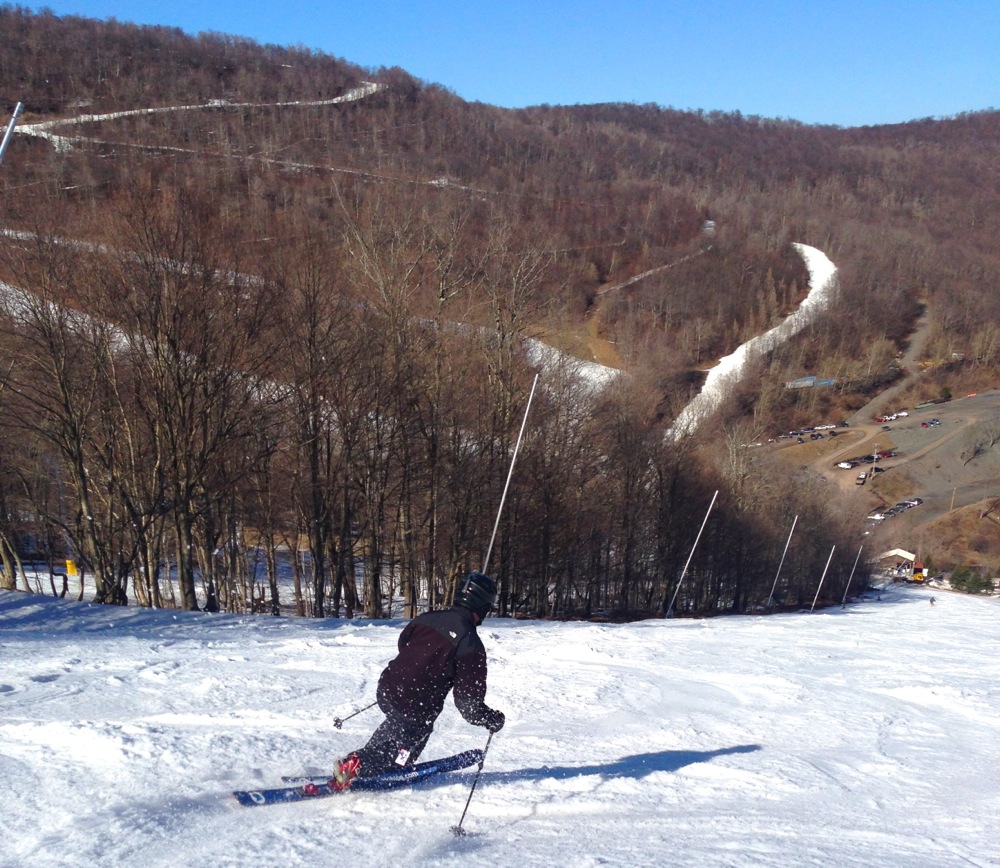 By the time we stopped for a beer on the deck it was well past four. We sat in the sun, soaking up the remains of the day watching the lifts continuing to spin for the few who were skiing in the shadows.
When the chairlifts came to a halt after 5pm, we realized that the season was slipping away.  We were tired, yet wistful wishing the day and Plattekill's winter season would never end.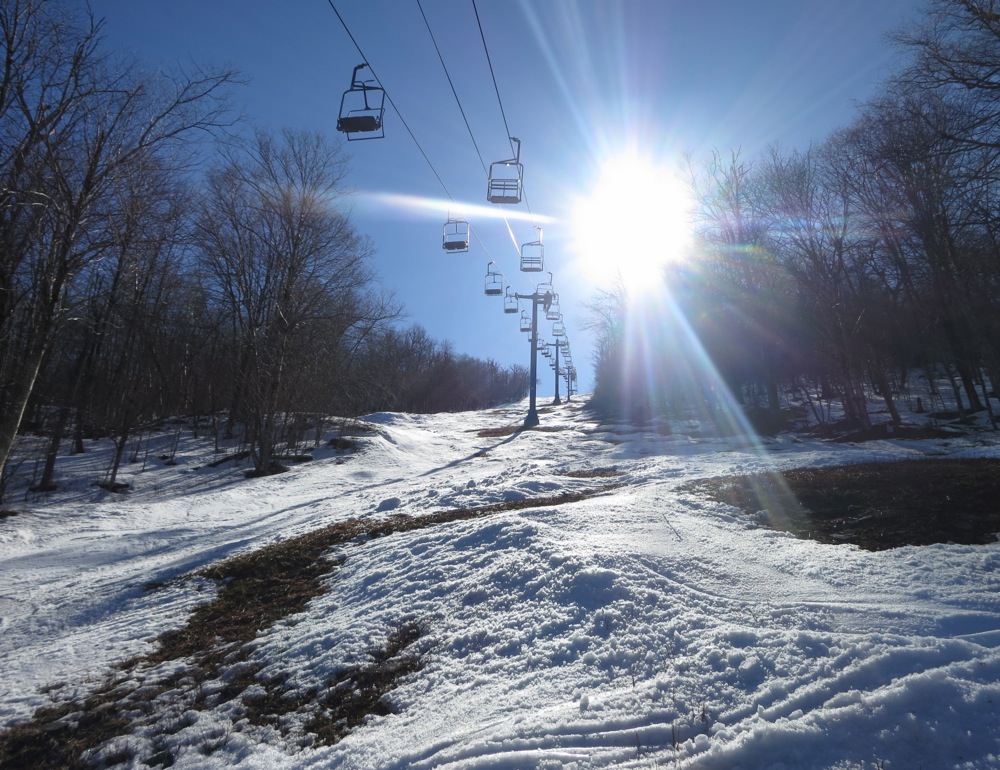 About twenty of us remained on the deck watching the sun drop slowly toward the ridge above. Laszlo and Danielle, Plattekill's owners, were with us sharing their plans for the big snowmobile race schedule for next Saturday.
We sipped our Ommegang and fantasized about the lifts spinning one more time, next Sunday on whatever snow remained. Laszlo said "Harvey, if you can get 150 skiers here, we'll fire them up." What do you think?