We're wondering about Gore's claim that the Cirque Glades are the "longest in the East." The Burnt Ridge Quad's vertical is listed as 1432 feet and Cirque covers most of that vertical.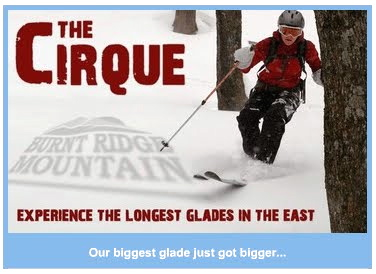 Gore lists the vertical at 1362, so it's a long run. Another source lists the vertical as 1106 feet and the length at .82 of a mile.
But is the Cirque Glades the longest tree run in the East? There is nothing longer at Mad River? Jay Peak? Cannon? Post what you know below.