I've been threatening to return to the Adirondack Museum at Blue Mountain Lake for years. I haven't been there since I did a cycling tour of the Adirondacks after my college graduation in 1981.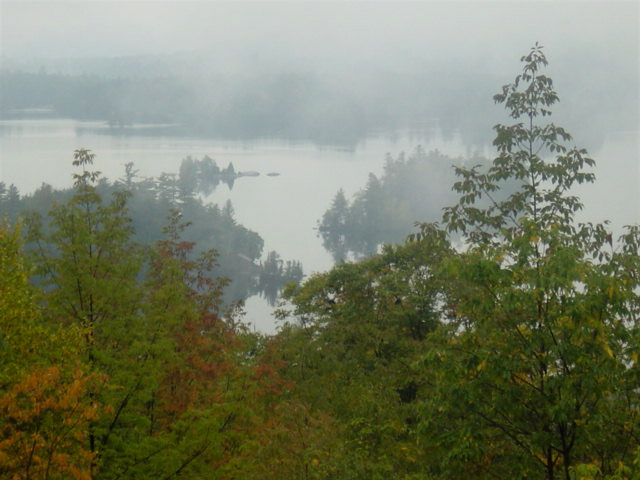 It's a great rainy day activity and I was pleasantly surprised that our 3 year old had a great time. It doesn't hurt that they let little kids feed a pool of hungry rainbow and brook trout.
For me the highlight was finally seeing the Sairy Gamp — the 12 lb wooden boat built by the legendary Adirondack boat builder Rushton.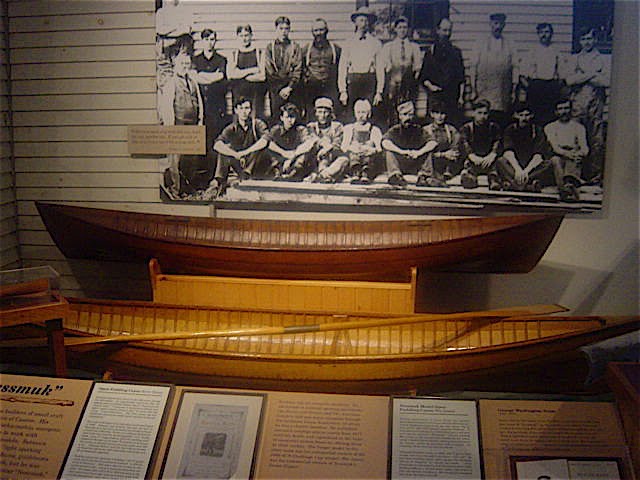 The Sairy Gamp and the boat in front of it — The Nessmuk — are the basic designs that Peter Hornbeck has used as his inspiration, becoming one of the Adirondack's premier boat builders.
It's fitting that Peter's most basic ten footer is also on display in the museum. See Peter's innovative designs at hornbeckboats.com.