Kings Flow is a large manmade lake at the end of Big Brook Road near Indian Lake. The body of water is named for the King family, who logged and farmed the area in the late 1800s.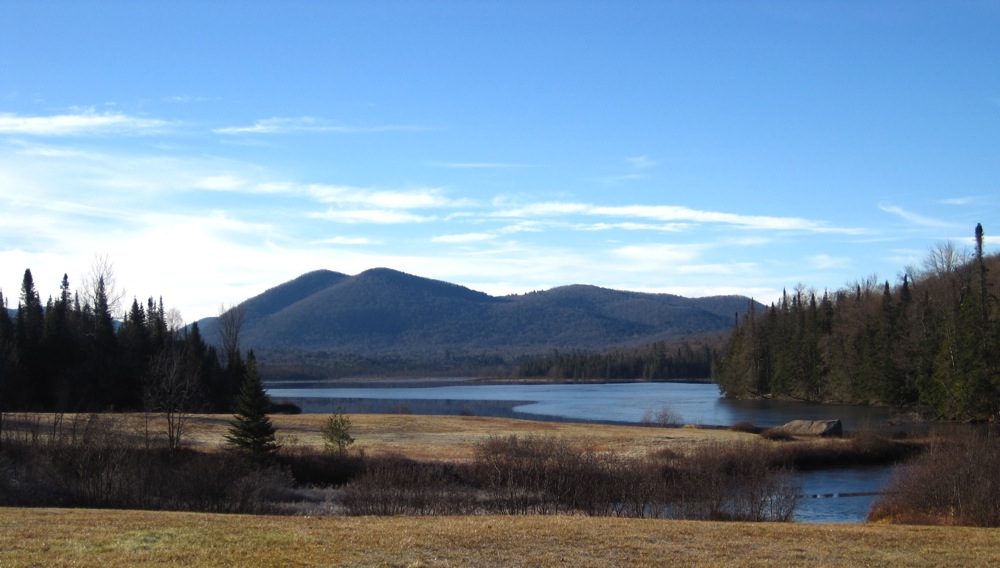 The Kings Flow trailhead is a primary access point for the northwestern Siamese Ponds Wilderness. The Flow is primarily on private land, but the current owners allow access to Puffer Pond and Chimney Mountain.
Chimney is a well-known, traditional destination. The 900-foot climb is steep, but short, and leads to expansive views, caves, and the Chimney itself: an interesting geologic formation.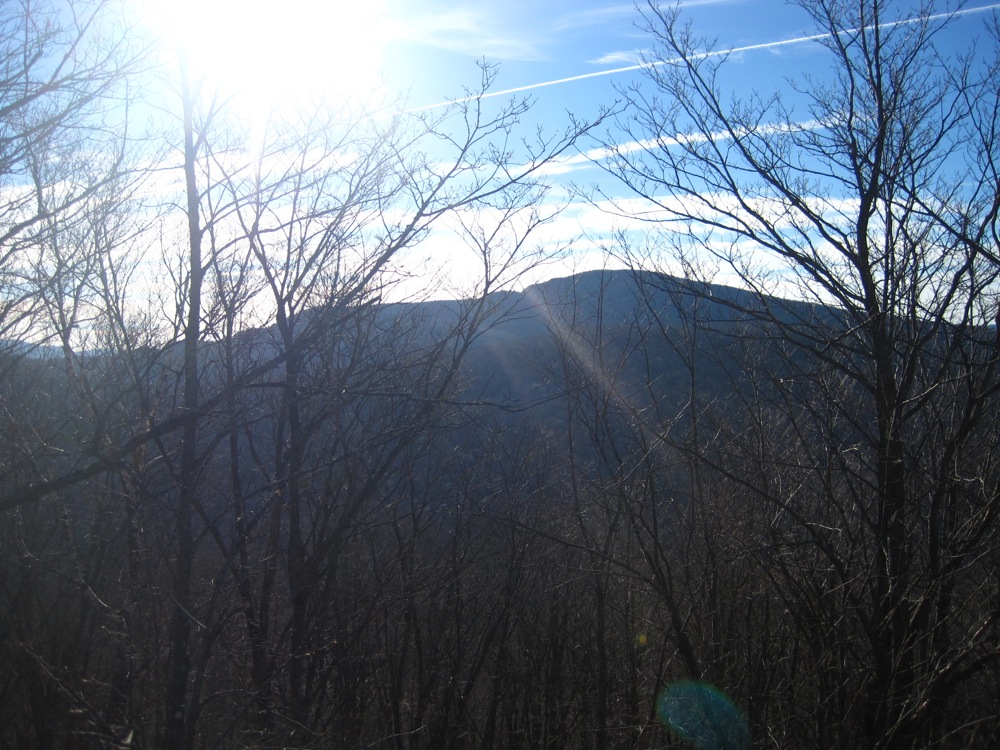 As expected, driving up from North River, I passed dozens of parked hunting trucks. But I knew that after a short hike along the stream, I'd be heading straight up through thin deciduous forests, and I was reasonably sure I'd be visible from a distance. In addition, it seemed like the hunters I saw were working more low-lying areas.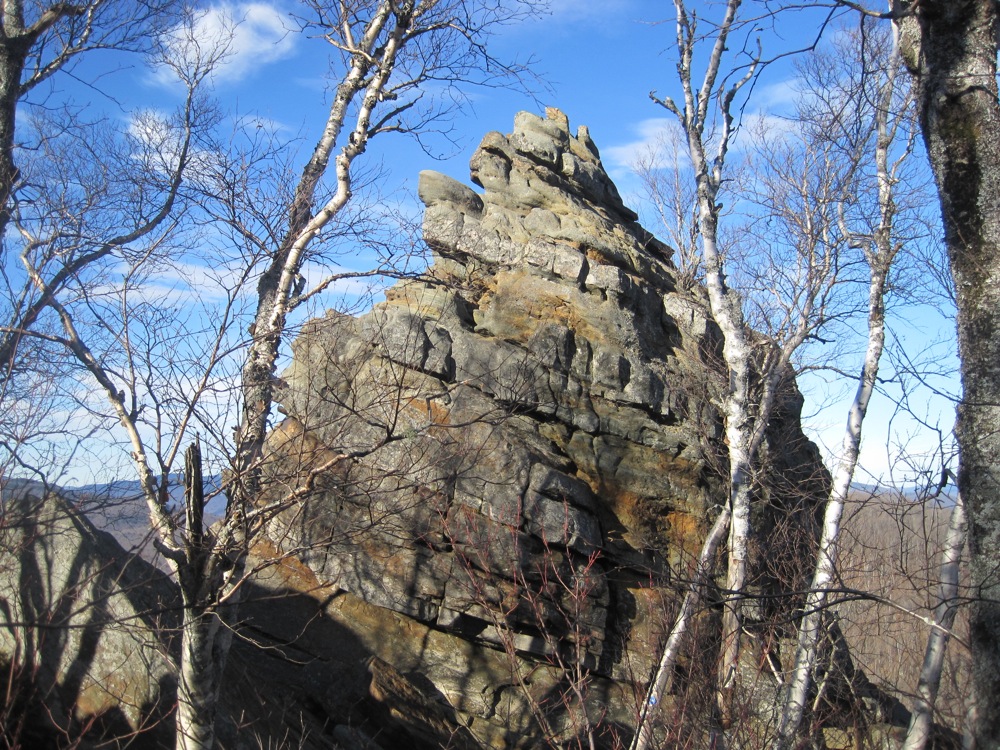 After some steep consistent climbing through a thin forest, you reach a ridge, and then the Chimney itself. The formation is somewhat unique from a geologic perspective. An intrusion of magma (molten rock) into a soft layer of sedimentary rock eventually cooled and formed granite. As the softer layers eroded away, the intrusions remained.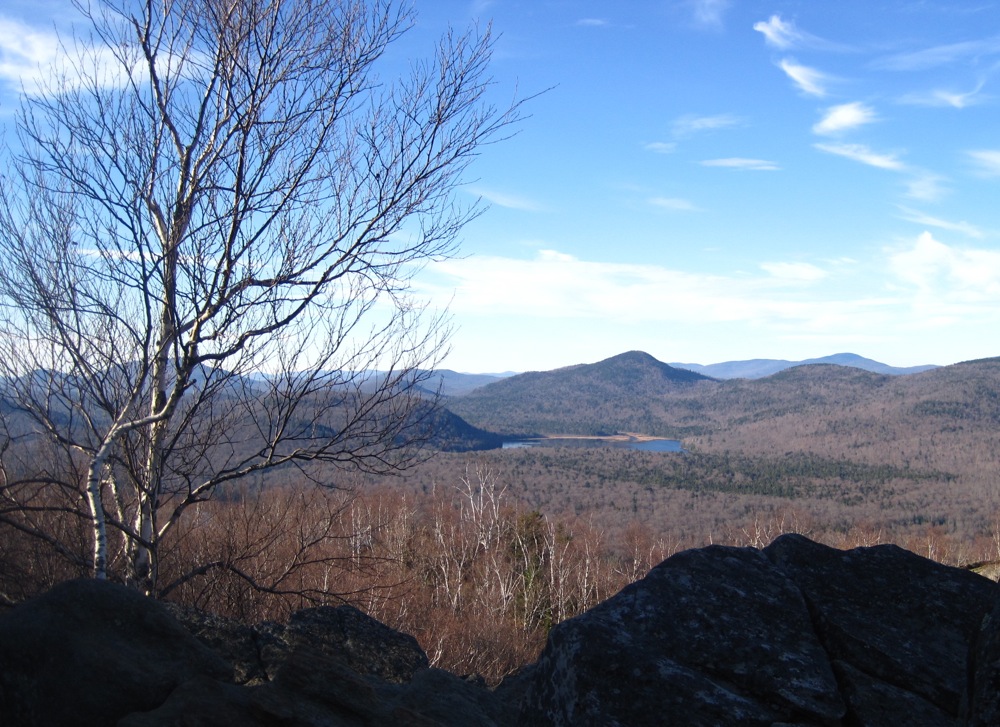 There are caves in the rock, filled with snow and ice, and cold air pours from vents everywhere. I wouldn't call this a kid-friendly hike. It's short and the views are great, but it's a relentlessly steep climb and the area around the Chimney is loaded with booby traps and high ledges.
The views are beautiful for such a short hike.