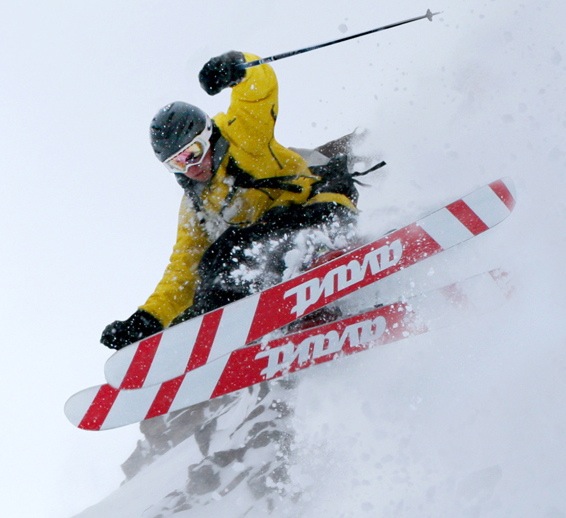 When we spoke to Ben Callahan and Joel Nashett a year ago, Avant Skis was a small company with big ideas and a line of handmade skis.
Recently, we caught up with Avant's founders about the young company's progress and challenges.
NYSkiBlog: When we spoke a year ago, Avant was making plans to develop a dealer network of both online sellers and local ski shops. How's it coming?
Ben: Breaking into the ski industry is definitely challenging. There are relationships between shops, reps, and ski companies that go back 20 years or more. We're trying to seek out ski shops that are progressive and willing to represent more than just the top European and Chinese-made skis.
As a designer/manufacturer of American-made premium skis, what obstacles do you face getting your skis in front of skiers?
Joel: Our biggest challenge as a handmade U.S. ski manufacturer is the de-valuation of skis and ski gear across the board. Many ski shops are stuck in a rut – buying inexpensive skis from big companies and marking them up just enough to make a few dollars.
That puts the whole industry in a bidding war with the consumer. Shops all have the same low-end skis and are willing or forced to undercut each other to prevent the consumer from going online and purchasing them from someone who will give them an even better deal. We understand that everyone wants a good price, but you get what you pay for, and many consumers have been enticed to buy lower-quality skis based purely on price.
Why has the ski market become all about price?
Ben: We believe that there has been little true innovation in ski design in the last two decades. Sure, there are integrated binding systems and camber adjustments, but the real material and composition of the majority of skis manufactured today haven't changed much. You could argue that this is ok – stick with what works and don't fix what isn't broken. Unfortunately, a large percentage of skis that are bought and sold are inexpensive, less-than-advanced products, so the competition is on price alone. Many great ski models won't be able to hit these low wholesale price points and therefore won't make it to ski shop shelves.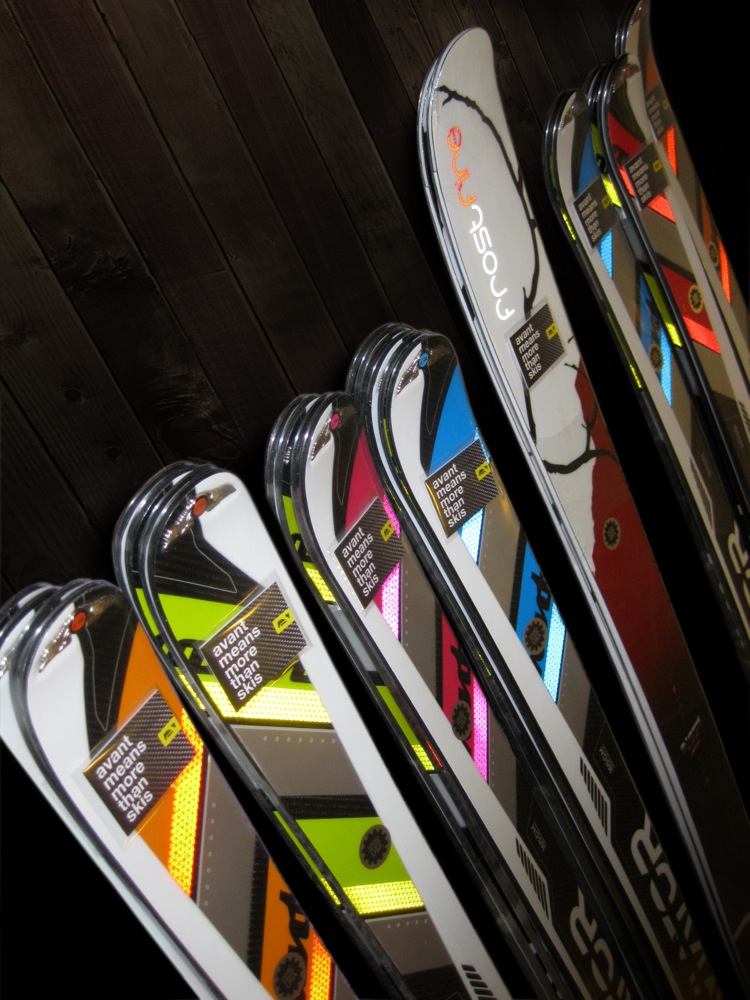 How can a boutique ski maker like Avant succeed in an environment like this?
Ben: The first step is to create unique products that fit a skier's individual ability, character, and style. Then, we need to show customers the value of purchasing skis from experts who believe in the product they are selling. Finally, we need to explain the value of American-made products and why it's important to support these industries.
Have you had any success finding ski shops that fit this description and are willing to offer more than the usual suspects?
Joel: Absolutely. There's a subset of business owners across the Northeast with a desire to keep things fresh and encourage innovation, so those are the people we're targeting. In the Adirondack region, we've already begun developing relationships with The Gear Source in North Creek, High Peaks Cyclery in Lake Placid, and the Sports Page in Queensbury. These guys seem to really value the idea of U.S.-made products and a small business that's committed to doing something different.
We're glad to hear that you've connected with Gear Source. It's a great resource for North Creek.
Ben: Last year, NYSB made the initial intros. Soon after, we set up a meeting with Jeff on the opening day of his new location on Ordway Lane. It's a comfortable place that feels more like a cabin than a retail store. Because we're based in the Adirondacks, we want to be well represented here and Jeff is perfect for that. Not only does he own the shop, he loves to ski, he's on patrol at Gore, and he's an instructor too. If anyone knows skis and their true characteristics, it's a diehard skier like Jeff.
Which skis are you offering this season?
Ben: Avant's "Aviator" line currently consists of a family of all-mountain skis and one powder ski model, including our new 126-waist Frost Fire, which was a Freeskier Magazine Editor's Pic in their 2011/12 Buyers Guide. Avant's current line-up is very much geared towards top-level skiers, but we're planning to introduce a quick-turning ski that can be enjoyed by both intermediates and experts.
Where can skiers demo Avant Skis?
Joel: We'll be announcing snow demo day information a little later in the season, but right now, you can demo our skis at the Gear Source in North Creek and in Lake Placid at High Peaks Cyclery.