Skiing outside resort boundaries holds an increasing appeal to me, and it seems I'm not alone, considering the abundant backcountry gear options available in traditional ski shops and numerous mentions in the mainstream ski press.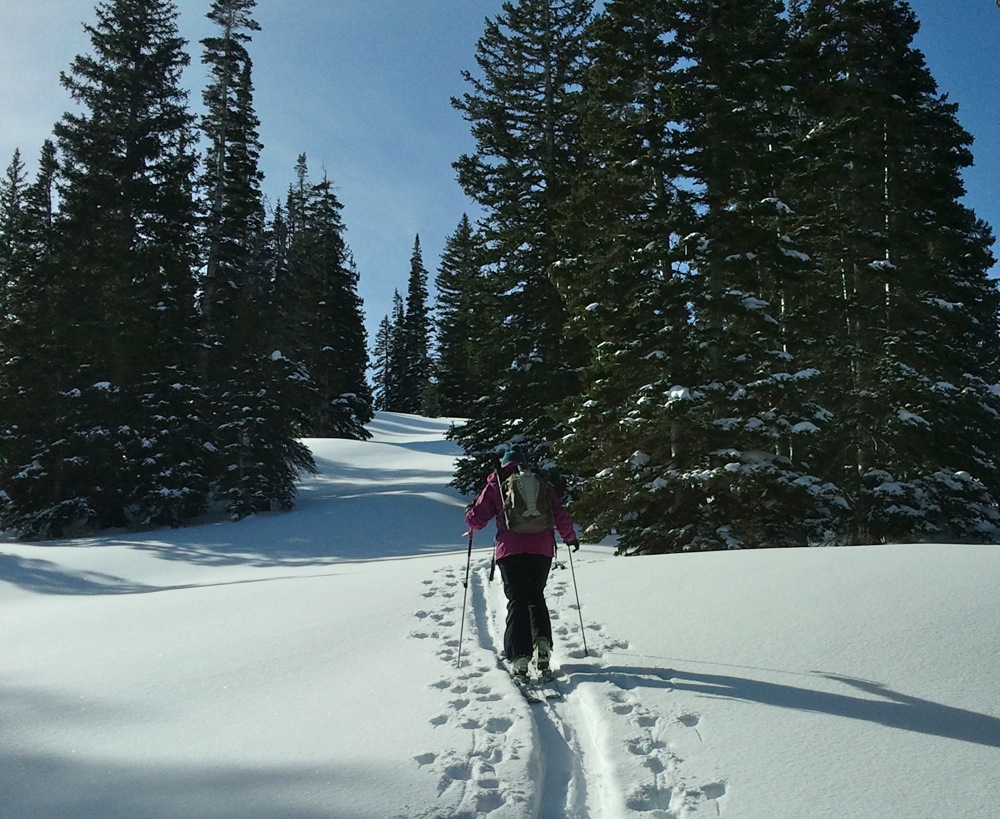 For me, it's a desire to explore new venues for my ski lust and to try new things along the way. Moreover, owning a condo at Solitude, Utah – where there are great lift-assisted backcountry options at the summit and many more at Brighton just up the road – definitely helps stoked my interest in earning turns outside the resorts.
Backcountry skiing is also growing here in the Northeast. One could reasonably argue that the smaller amount of snowfall in most of the region consequently limits the backcountry options. I would counter that the prevalent hard-surfaced artificial snow conditions found at many ski areas actually increase the allure of traveling further (usually north) to find alternatives.
While avalanche danger is more limited in the east due partly to significantly lower snowfall totals, avalanches are not unknown (as evidenced by the aptly-named Gulf of Slides on Mount Washington, New Hampshire) and there have been a handful of BC deaths over the past decade in both the White Mountains and New York's Adirondacks. As more skiers and boarders venture out, those statistics are likely to rise. So while a little knowledge is often just enough to get you into trouble, I figured that no knowledge was even more risky.
That's why I decided to take a "Backcountry/Avalanche 101" course while in Utah last season. Administered by the Utah Avalanche Center, the class, aimed at BC novices, helps you become more informed on snow safety and also provides an opportunity to head out into the backcountry with an expert guide. It included an evening of classroom curriculum followed by a day applying that knowledge in and around Brighton ski area.
Our group was divided up Saturday morning into smaller classes of five or six people each. My class was taught by Brandon Dodge (or just "Dodge"), the director of snow safety at Brighton, who mixed instruction on snow conditions (which later included digging snow pits and a practice beacon drill), reading terrain and aspects to avoid avalanches, and rescue techniques with skinning, bootpacking, gliding, and camaraderie.
Dodge emphasized repeatedly that because backcountry riding is a completely different experience from in-bounds resort skiing, a measure of seriousness should always be part of anyone's standard operating procedure. He candidly explained, "In 17 years of ski patrol service, I've been educated by mistakes many times, both my own and others. I've had the misfortune to be involved in six avalanche recoveries from four different incidents. Twice, I've seen my partner buried and both times they came out alive, but the incidents and resulting injuries changed their lives. These were people who made mistakes, but rose to the challenge and saved their partners lives because they were properly prepared on several levels. More than anything, I've learned that safe backcountry travel is a mindset. It's usually not the big mistakes that get us in trouble, but rather a combination of smaller mistakes."
---
---
The Backcountry 101 course keeps the information at a pretty high-level, starting off with obvious information like how avalanche danger is rated on a 1 to 5 scale: low, moderate, considerable, high, and extreme. Dodge emphasized that many injuries and deaths occur when the danger is in the middle zone – high enough to pose significant risks, but low enough that the threats seem deceptively "manageable" to many people. The most dangerous slides are triggered by the avalanche victim or someone in his or her party and the greatest danger is when slopes are more than 30 degrees steep.
Easily observable red flags include recent avalanches, signs of an unstable snow (audible "whoomping" sounds, a cracking or collapsing snowpack, and snow "bathtubbing" around your path), heavy snowfall or rain followed by a big dump of snow, significant temperature increases, and huge wind-blown cornices. It was tough not to think about superstar free skier Jamie Pierre, who, early in the season, had ignored a number of these warnings while skiing at Snowbird resort before it had officially opened for the season, and paid the ultimate price.
Armed with the three tools that no BC skier should be without – a beacon, probe, and shovel – we headed just outside the perimeter of the area towards the end of the day to experience a new type of snow for me. It consisted mainly of unconsolidated re-frozen crystals that were generally easy to plow through and turn in, but got a bit unwieldy where the snow had piled up to more than a foot deep or where a sun crust had formed. Was it fun skiing? Hell, yeah! This was snow you'd never see in-bounds at a resort and it's this variety that is at the heart of backcountry skiing.
---
Avalanche resources:
• www.avalanche.org
• www.fsavalanche.org
• www.americanavalancheasociation.org
• www.utahavalanchecenter.org
• Staying Alive in Avalanche Terrain, by Bruce Tremper
Eastern resources:
• EMS – 800-310-4504
www.emsclimb.com