I remember the Valentines Day storm in 2007 — or more accurately — I remember skiing the snow when I got there, after it ended. The storm dumped 40 inches of snow in the southern Adirondacks and the skiing was excellent for quite a while afterward.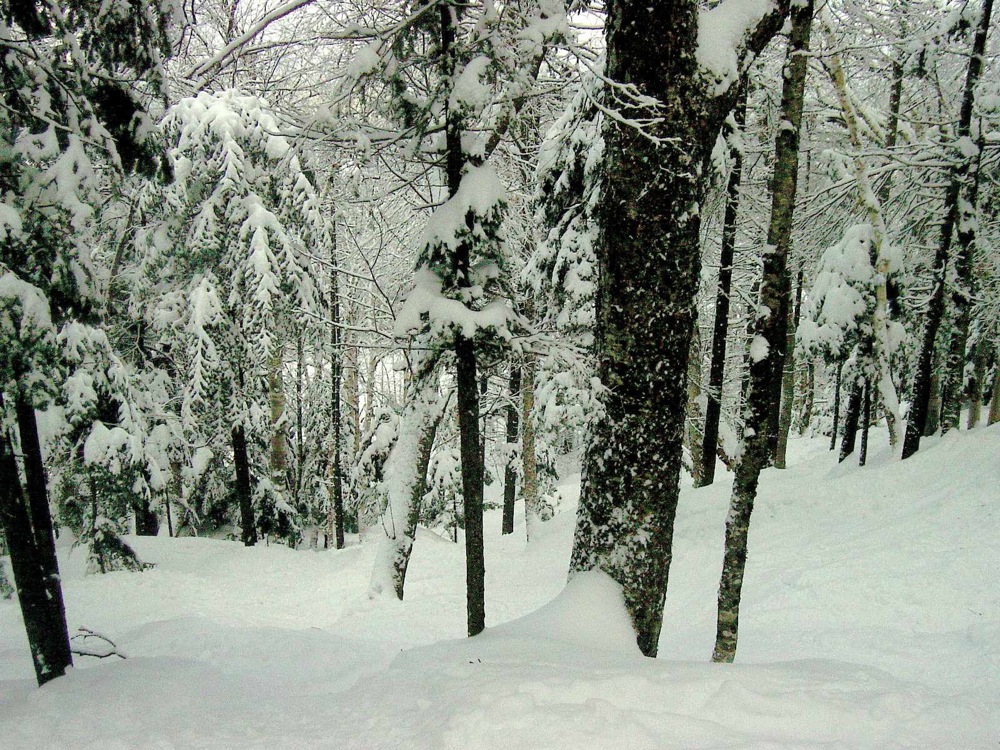 The event was magnified by the fact that the 2006-2007 season — up until that point — had been a mostly a bust in New York. Probably just as important was that the big storm was followed by a trio of good cold storms over the next several weeks, extending the good skiing into April. What started as a washout was remembered as a pretty good season. At least I remember it so.
I haven't skied my whole life, and for me 2006-2007 became the benchmark for a comeback season. Pretty much any year after that, if we were into the mid-winter and the skiing wasn't great, I'd find myself thinking back to that winter, hoping for a repeat.
This past season was mild in November. In mid-December it turned brutally cold and stayed so until mid-January and during that stretch it barely snowed. The next six weeks, up until the beginning of March were uninspiring. In February I got only four ski days in, including a small amount of fresh snow one day, and another that was my only truly bad day of the season. When the clock struck March, I had 21 ski days and my annual goal of 35 days was looking out of reach.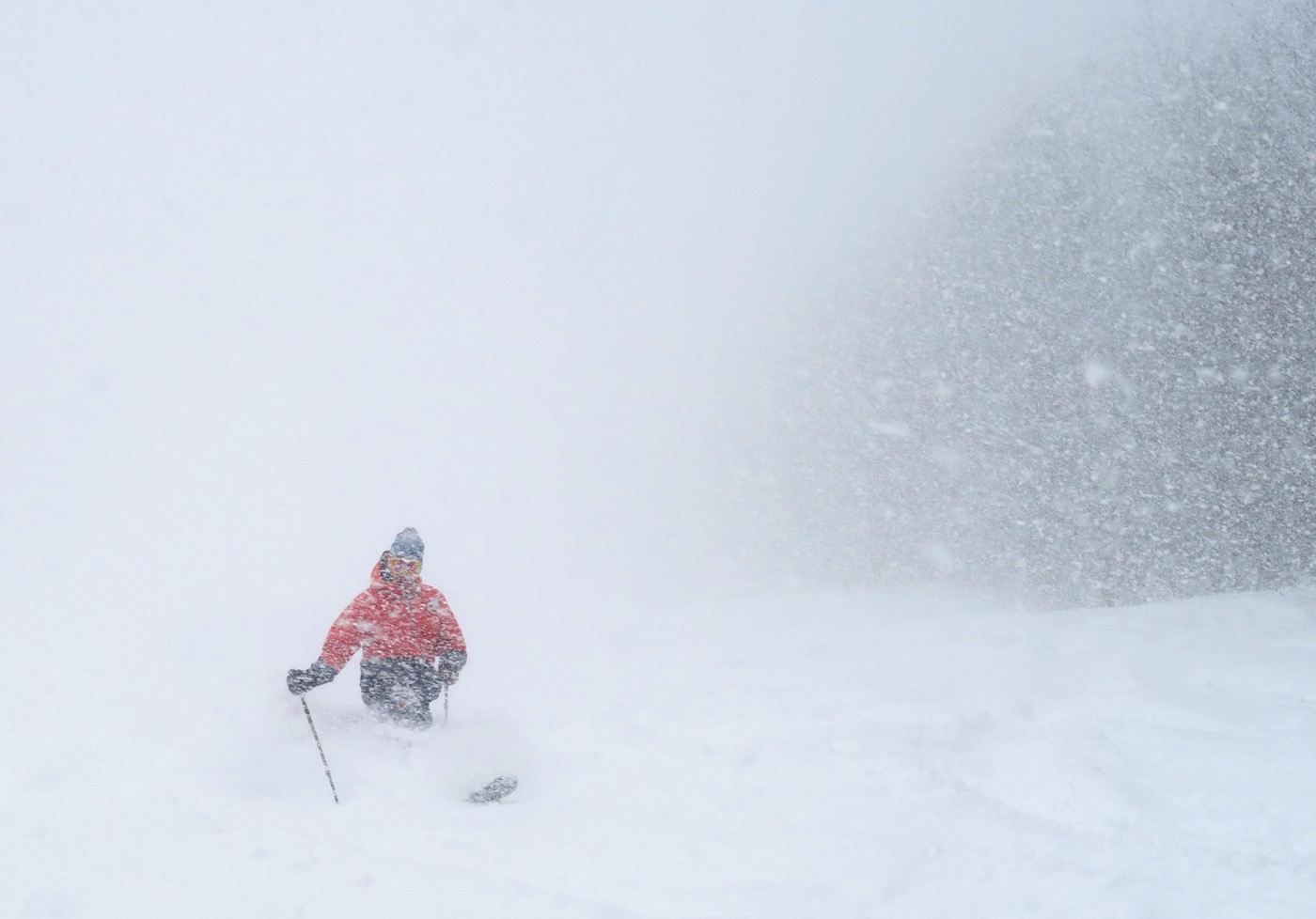 But things started to look up. Forecasts showed a southern storm track and flirted with a potentially big snowfall followed by cold. The biggest storm of the year for me, Riley, was first in line. It was a late week storm, and with some help from my friends I was in position in the mountains just before the storm hit.  Torrential rain that fell on Thursday night turned to snow at midnight and by morning there was 5 inches on the ground, down in the valley.
When we got to the mountain it was starting to rip and by mid-morning the snow was falling faster and harder than I had ever seen in my life. Maybe just as amazing, somehow we were skiing it, without wind issues or lift stoppages or power outages. The snow was so skiable and the day was so good, I felt my season had been saved, on the spot. In one day, nay six hours. Plattekill spun the lifts until just before dark. The next day was excellent as well.
Back at my desk the following week I was thinking, this is going to be hard to top. But it looked as though the southern storm track was continuing and "Quinn" was looking promising.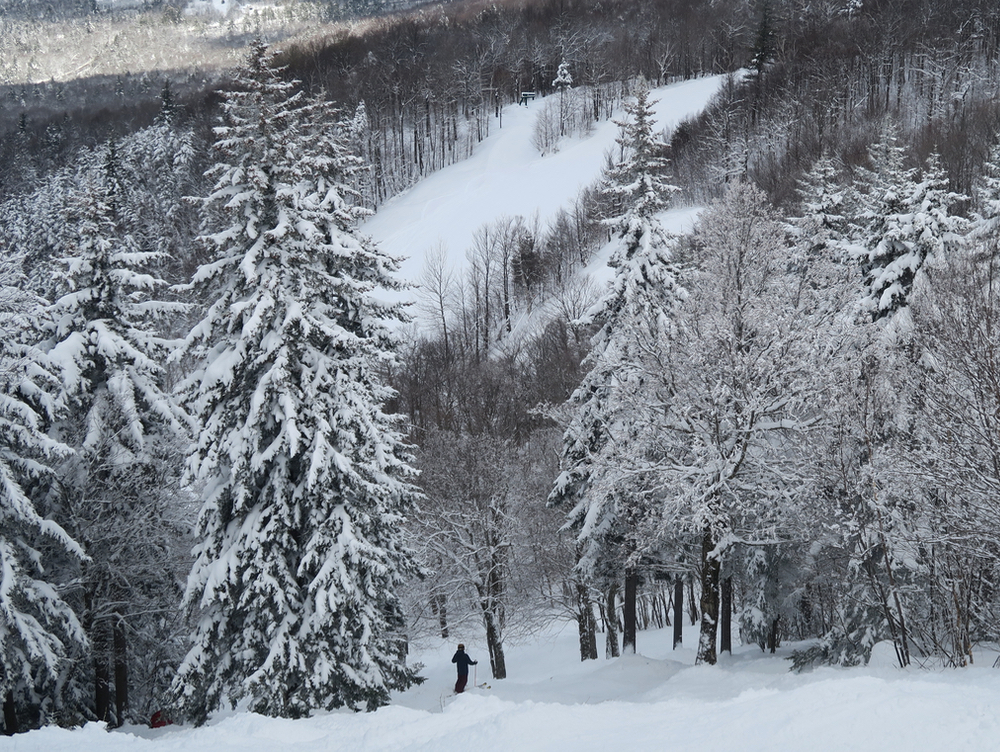 Once again the timing was pretty good for a flatlander, with Thursday forecast as the storm day. Magic got three feet of snow and I was up at 2:30 on Friday morning headed to Vermont. On a day that was in my top two for the year and top ten lifetime, I had my first experience at Magic.
After Quinn my season included some great Plattekill sidecountry that lasted for days after the last snowfall, some excellent corn, and closing Gore. I finished on Day 35, with some prime May Killington.
I'd like to think we can expect a late season miracle about once a decade. It remains to be seen if Riley and the storms that followed will become the new benchmark in my mind for the miracle comeback season. What comebacks do you remember? Post a comment.