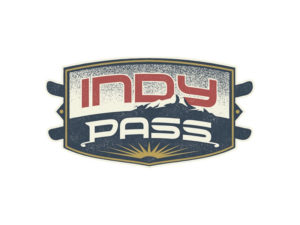 Contest Update
We picked a winner!
We assigned each of 1245 subscribers a number, and using a random number generator, chose the email address of Thomas Aldrich of Cortland NY.
Thomas has been notified and is excited to use his Indy Passes.
Congratulations Thomas!
---
Originally Posted October 5, 2020
NYSkiBlog is giving away two Indy Passes to the winner of our subscription contest. Read to the end of this post for details on how to enter.
The Indy Pass is a multi-resort season pass that grants skiers access to independently owned and operated ski areas across North America. It was introduced in 2019 as an affordable alternative to the Epic, Ikon and Mountain Collective mega-passes. The cost of the pass for an adult is $199.
This season the Indy Pass offers passholders access to 12 additional resorts and two new pass products at the same price as last year.
Additionally this year the Indy Pass holders get purchase protection and a 10 percent discount on stays at independently-owned lodging properties that have partnered with the Indy Pass. Visit the new lodging section on the Indy Pass website for a full listing of participating lodging properties.
Learn more about the Indy Pass at indyskipass.com.
---
To enter our giveaway, all you have to do is SUBSCRIBE to NYSkiBlog by email.
If you are already an email subscriber, you are already entered.
At midnight on November 15th, we'll assign a number to each email subscriber, and choose one lucky winner, with a random number generator.
We'll reach out by email to get your phone number, that week. You must be an email subscriber at the time of the drawing to have a chance to win.  WordPress followers aren't easy to contact and aren't included in the drawing.
---
One entry per reader, please.
NYSkiBlog authors are not eligible.
We reserve the right to eliminate duplicates or anyone who's not in good standing with NYSkiBlog or the NYSkiForum.
Note that purchase protection doesn't apply to contest winners.