With a week of vacation in the Adirondacks and a four-year old who's ready to start hiking, we've been keeping our eye out for kid friendly destinations. We took a tip from an experienced goreskimom and decided to check out Watch Hill on the western shore of Indian Lake.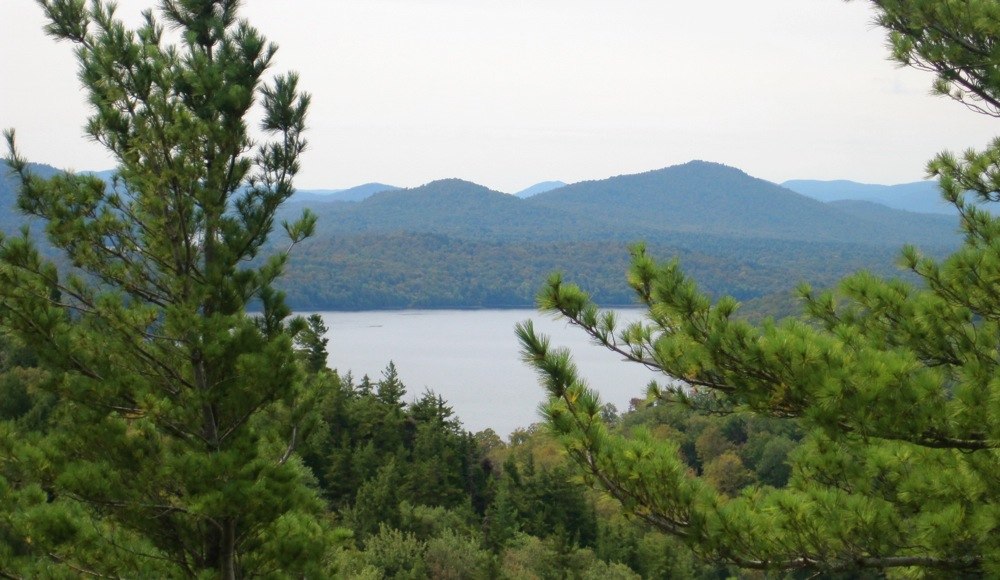 The "trailhead" is completely unmarked but we were lucky enough to find it. I snapped this photo to make it easier for others to find. From Indian Lake head south on Route 30. This spot is 1.2 miles south of the Snowy Mountain Trailhead on Route 30.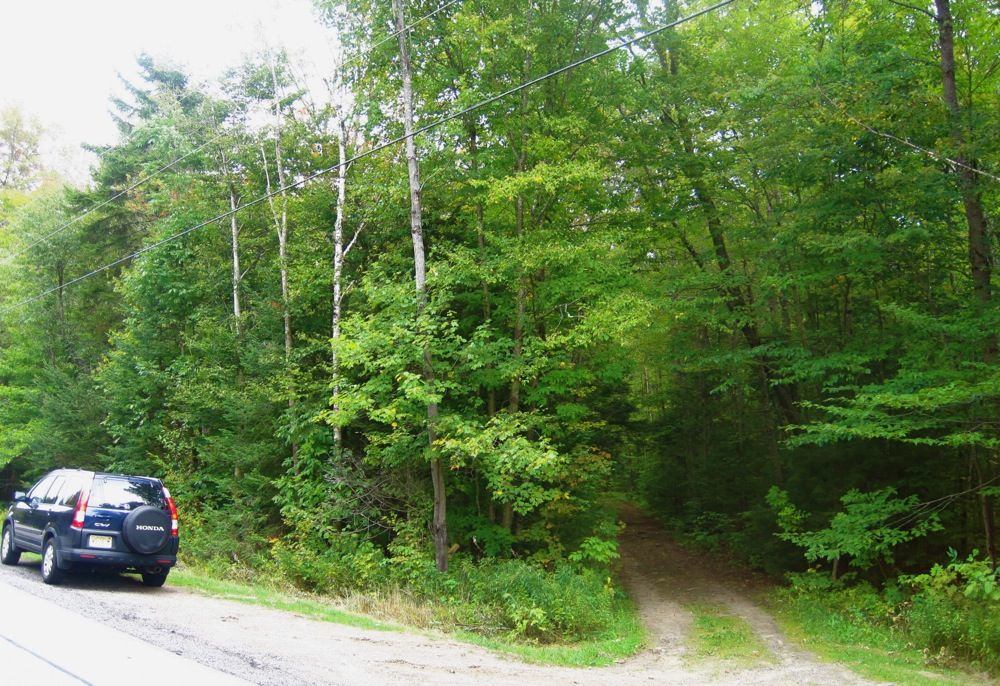 Start walking north, parallel to Route 30 on a pleasant, smooth road…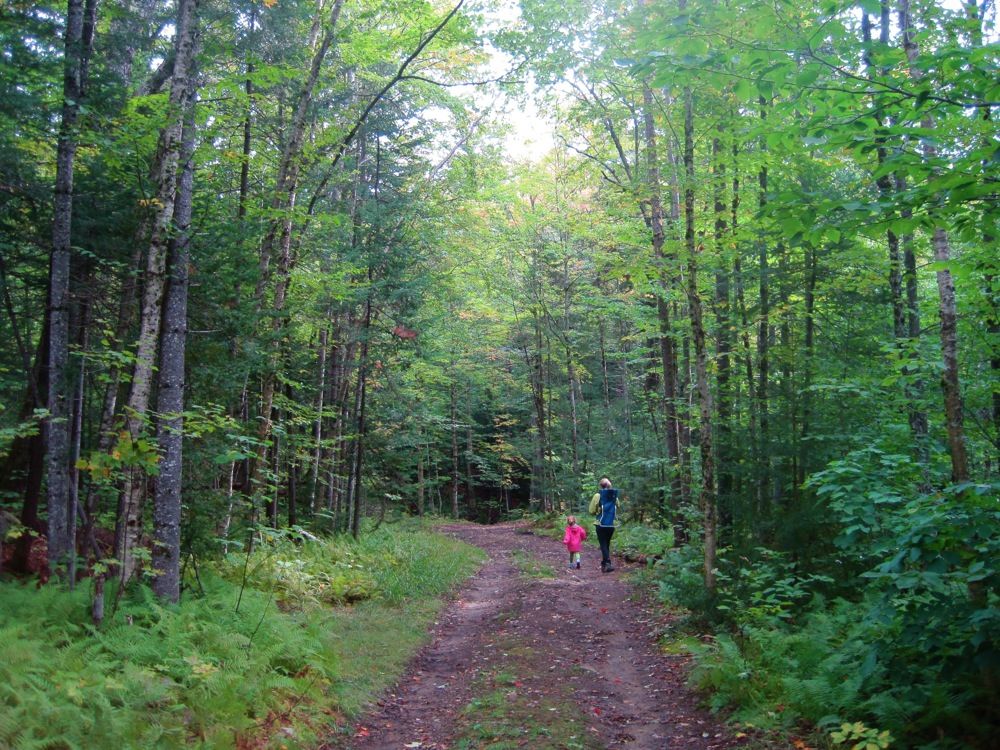 The bridge over Griffin Brook is gone, but it's no problem in low water…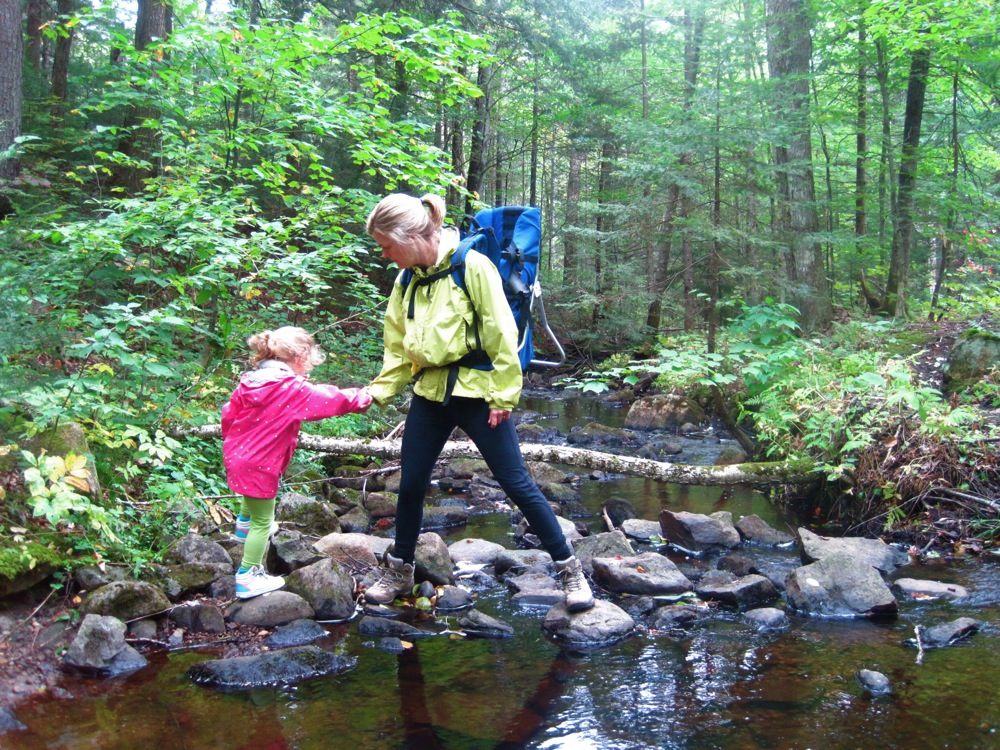 You come to a split in the trail and a sign that gives you your first confirmation that you're on the right route.
Turn right. The road you are leaving also leads to Watch Hill, but it's designed for horseback riding. The route to the right is more interesting for children and adults, and probably not as muddy. The trail is loaded with small challenges that are ideal for teaching young children to hike.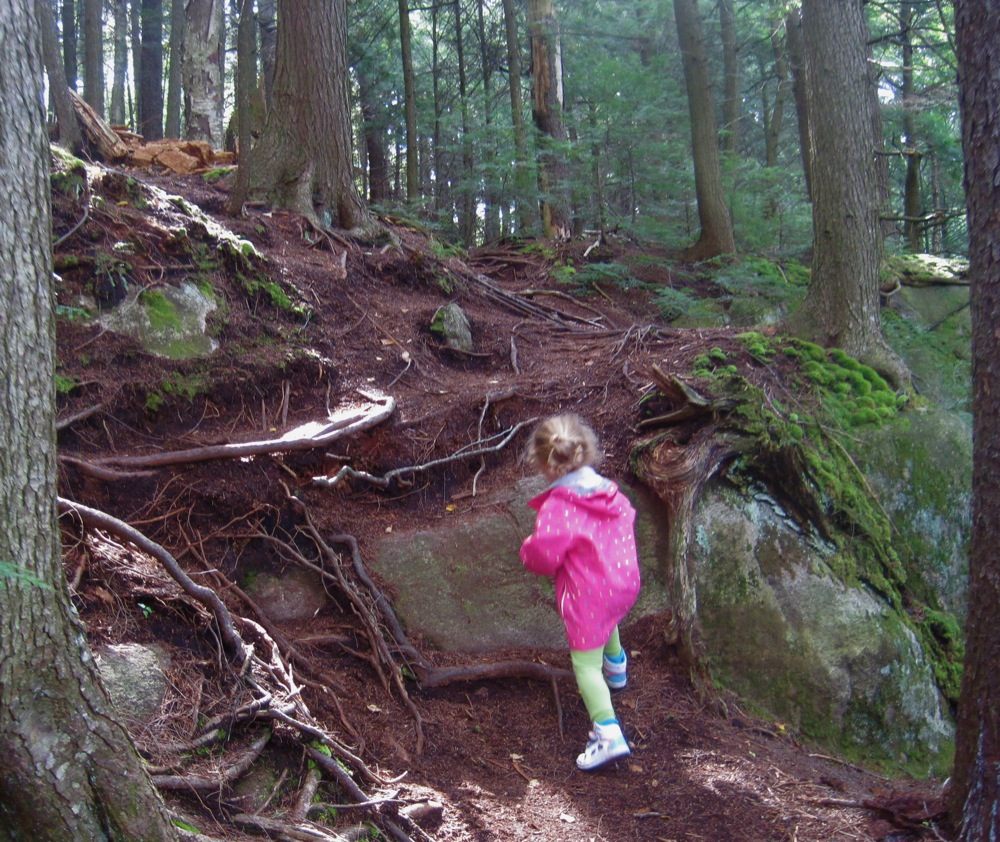 As you near the top you start to get tantalizing views of Snowy through the trees. Further along the ridge the peak and the slides on her flanks are in clear view…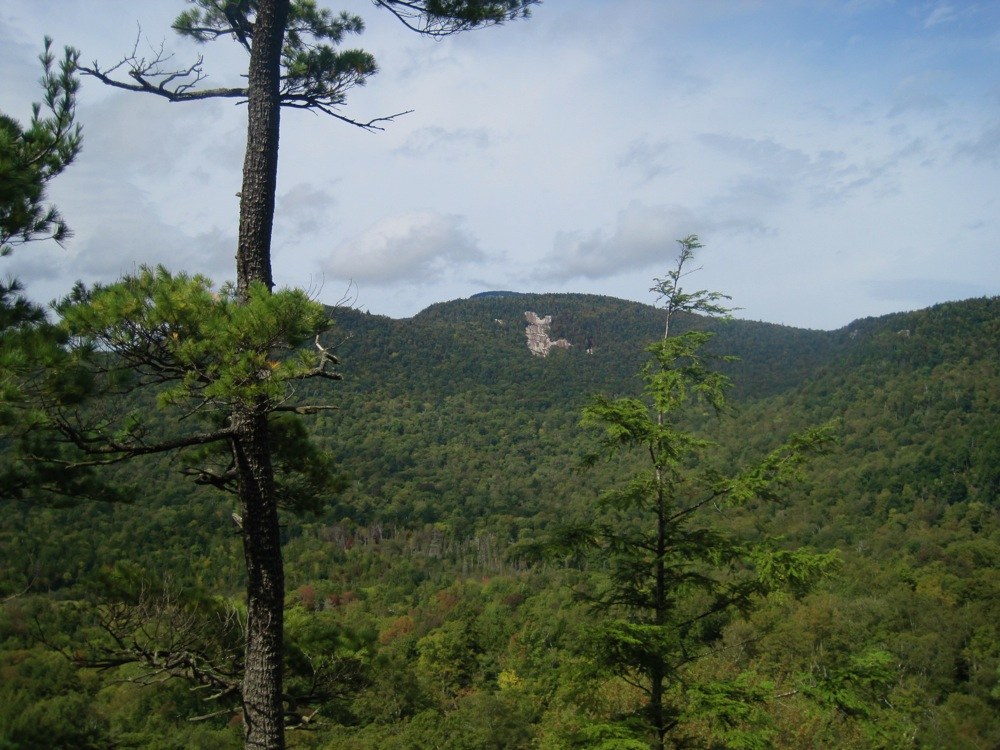 One word of warning. Between the second and third viewing spots on the ridgeline, keep your little ones close, and hold their hands. There's a precipitous drop off on the right side. It's not hard to stay safely on top, but a family would never recover from a fall in this spot.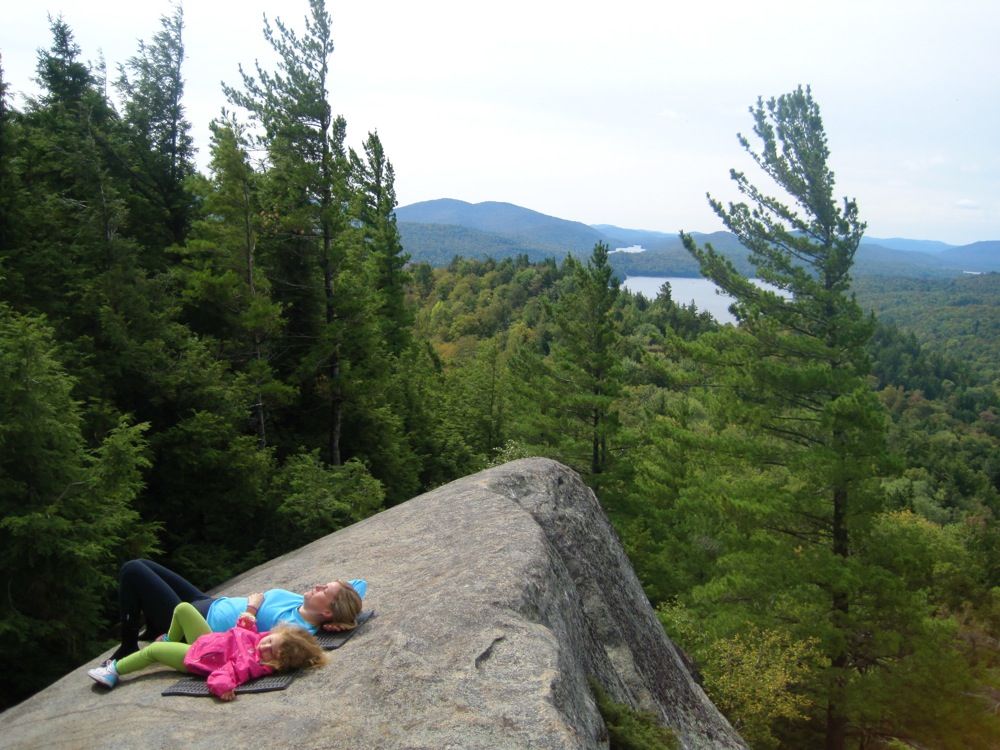 The top is really spectacular for such a short walk. You can see the south end of Indian Lake, parts of John Mack Bay and Gates Hill. And to the west you've got great views Squaw, Snowy and Lewey Mountains.
This little hike really delivers for families. It's manageable, interesting, challenging and beautiful. We highly recommend it.