Whenever I visit my mother in the western suburbs of Syracuse, I mountain bike a couple hours a day in an extensive network of trails that was originally part of the limestone Split Rock quarry, which had been in existence since the early 1800s. The only thing left is a large stone crusher that went into operation in 1903.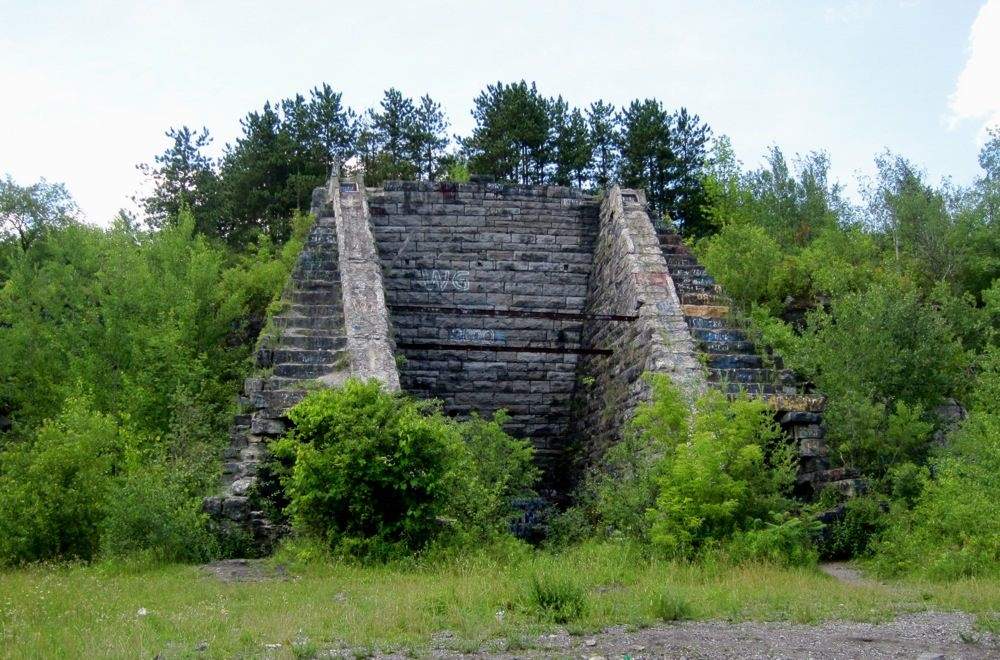 To transport the crushed limestone from the quarry to a soda ash plant in a neighboring village, a 3.25-mile elevated tramway, somewhat similar to a modern ski lift and considered an "engineering marvel" back then, was built. According to the Town of Onondaga Historical Society, loaded buckets coming down full to the plant helped carry the empty buckets back.
Over the years, I've always stumbled upon building foundations, railroad spikes, old metal fences, and other industrial detritus, and wondered why they were in the middle of a "mature" forest.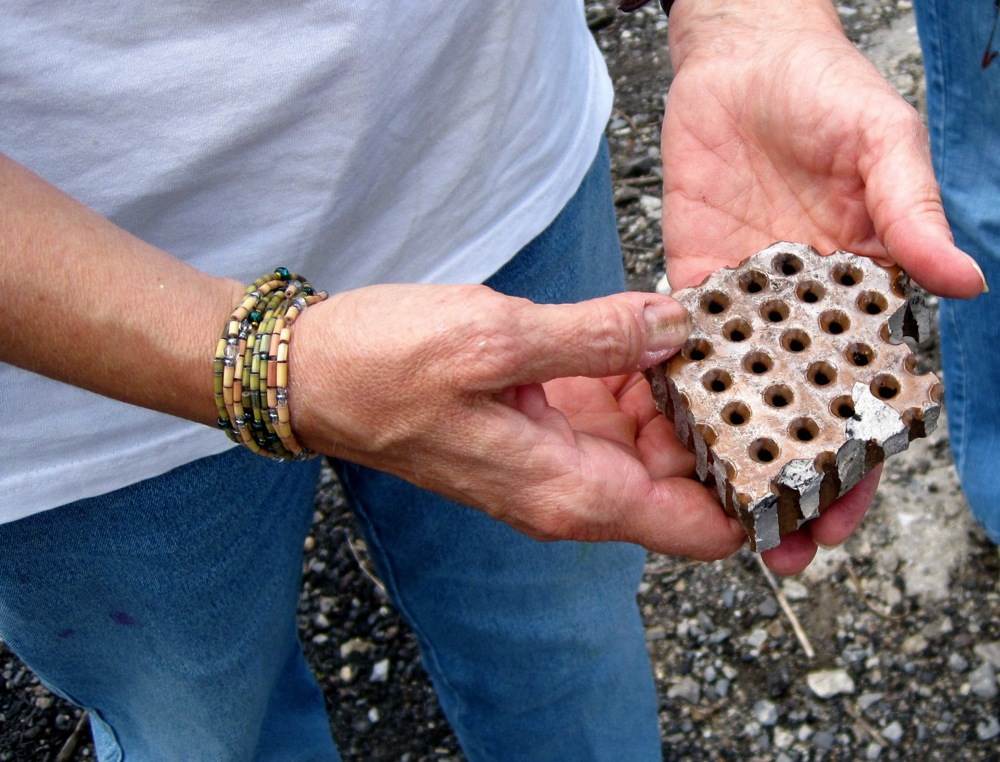 Today, I got a quick history lesson when I ran into a well informed local, Deb, who was touring the site with some friends.
As the story goes, early in World War One, around 1917, the quarry was transformed into a munitions factory to manufacture TNT for Russia. The floors of the factory were made of a fortified ceramic material that allowed extremely poisonous picric acid to drain through.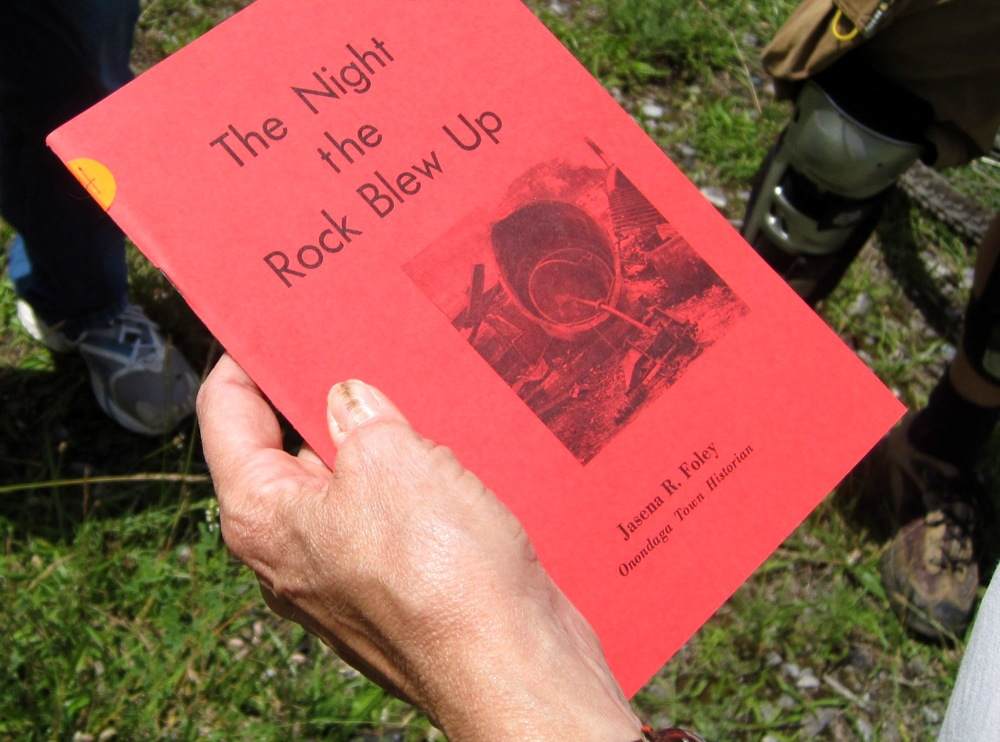 On July 2, 1918, 92 years ago today, a fire led to a violent explosion that killed at least 50 employees. Over a ton of TNT blew up, but if the fire had spread to a nearby section where 400 tons of TNT were stored, the entire city of Syracuse would have been destroyed. A fascinating story — I'll have to get my hands on this book and learn more about The Night The Rock Blew Up.
Riding is fun in and of itself, but it's great to learn the back story of a place I only knew as mountain biking trails.