White Ribbon season has never done it for me. Skiing is supposed to be an expression of freedom, and I never felt that while bouncing down an icy highway with so many others. But, with the forecast predicting 5 millimeters of frozen rain before a huge warmup, the power of schuss compelled me to get over preconceived notions and enjoy a day — or night — outside. You don't know till you go, they say.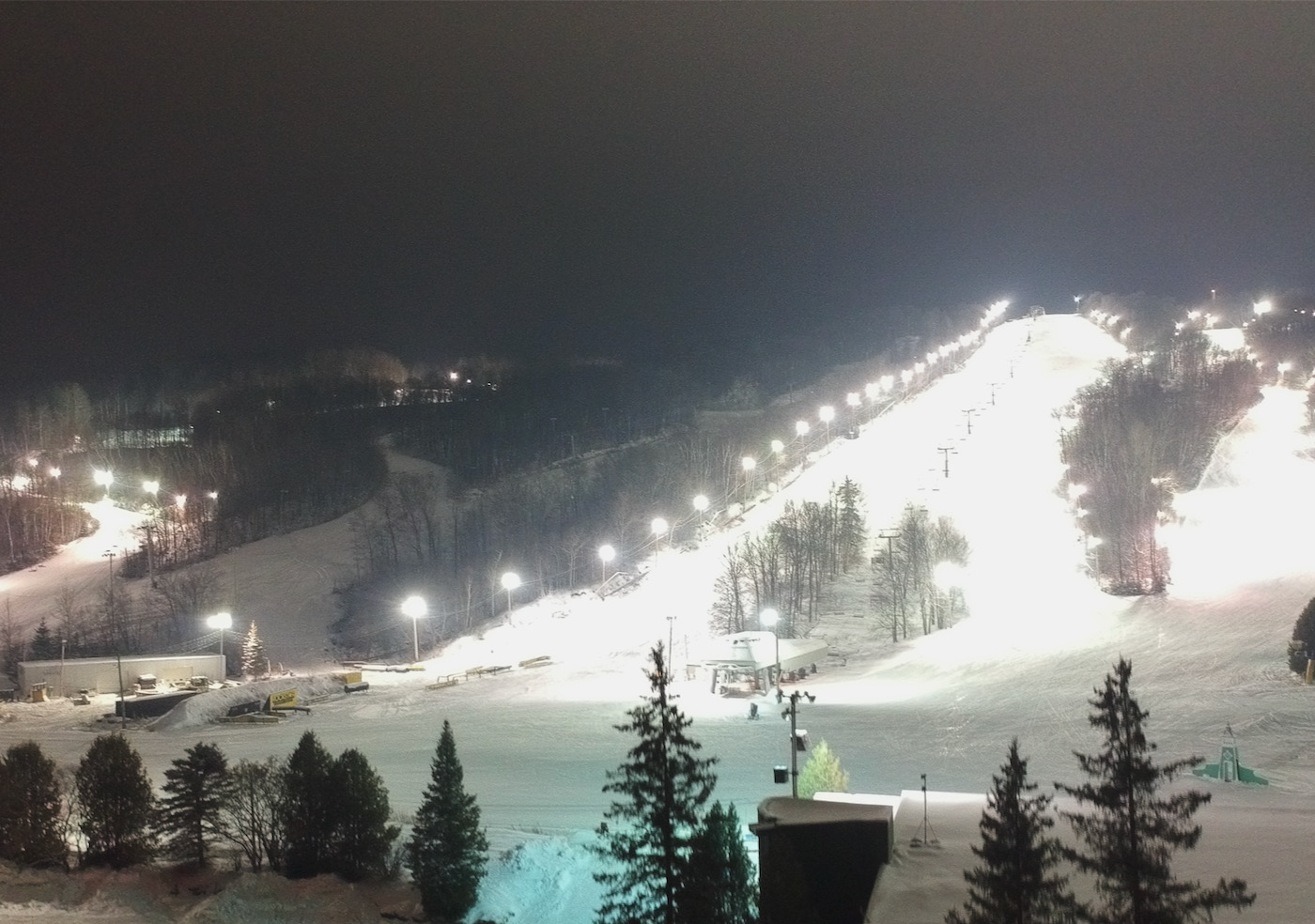 Well 'they' don't always know what they're talking about, but this time it was great advice. I hadn't been to Sommet Saint Sauveur in quite some time. For me, it's almost a victim of being too close and obvious to consider, but that just shows what I know.
A friend had advised that they were opening up another, quieter peak today, and maybe I would like it. That quiet side was a formerly independent ski hill named Mont Avila that has been absorbed into Sommet Saint Sauveur. So, after booting up by the Avila Lodge, I skated into a high speed quad that I sat right down on, and then I pushed off to the left for a windy beginner run.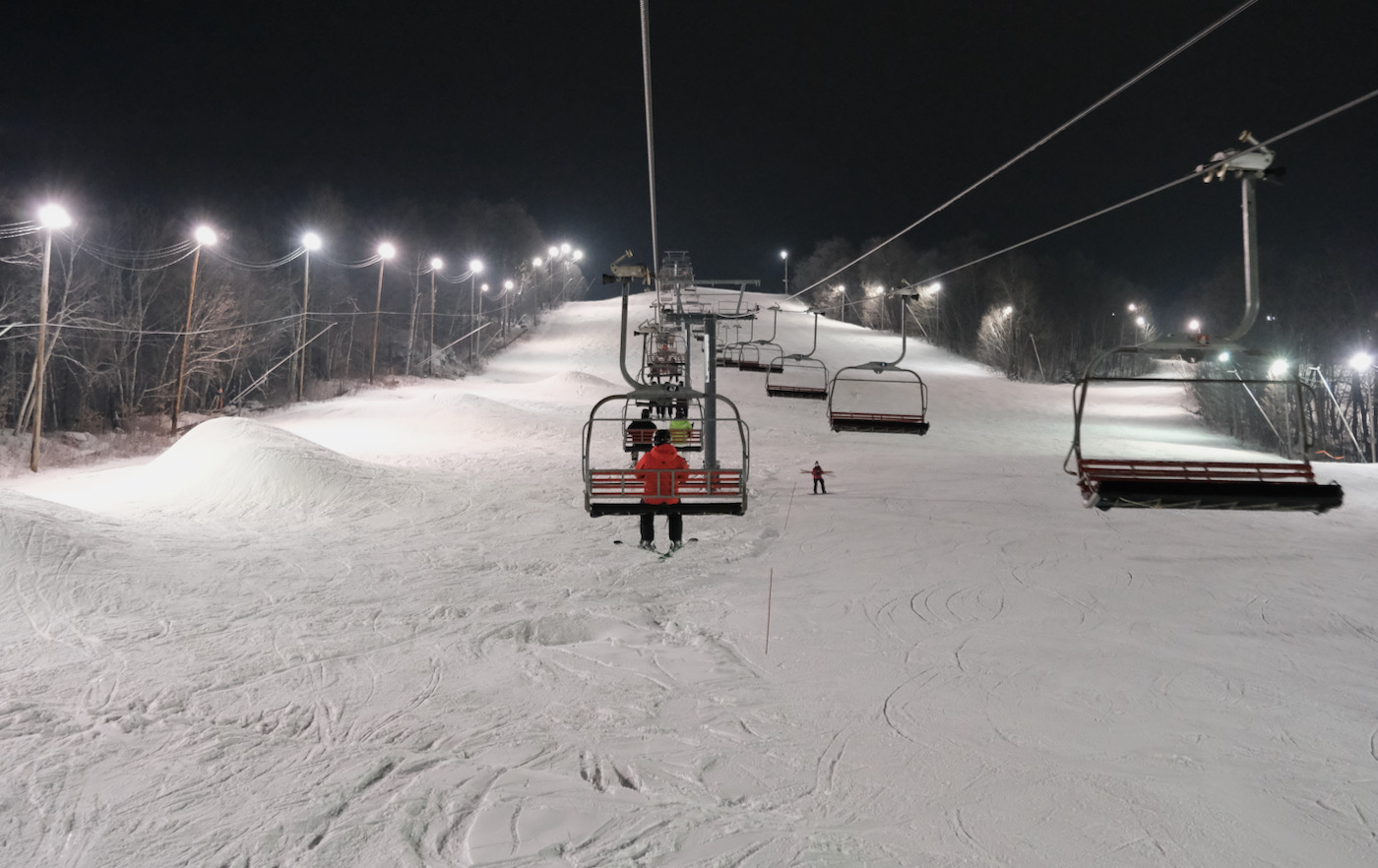 I couldn't believe how soft it was. The company that owns the mountain is called Sommet, a mogul of the industry in this part of Quebec with four hills around Montreal near Highway 15 and another near Ottawa. They're always keen to race Killington and Sunday River for first and last bragging rights, and I suppose it makes sense being in close proximity to a major skiing metro.
SMS plays the role of a local hill, destination, and feeder urban hill at the same time and they manage to do it all by throwing money at problems and making a lot of people happy in the process.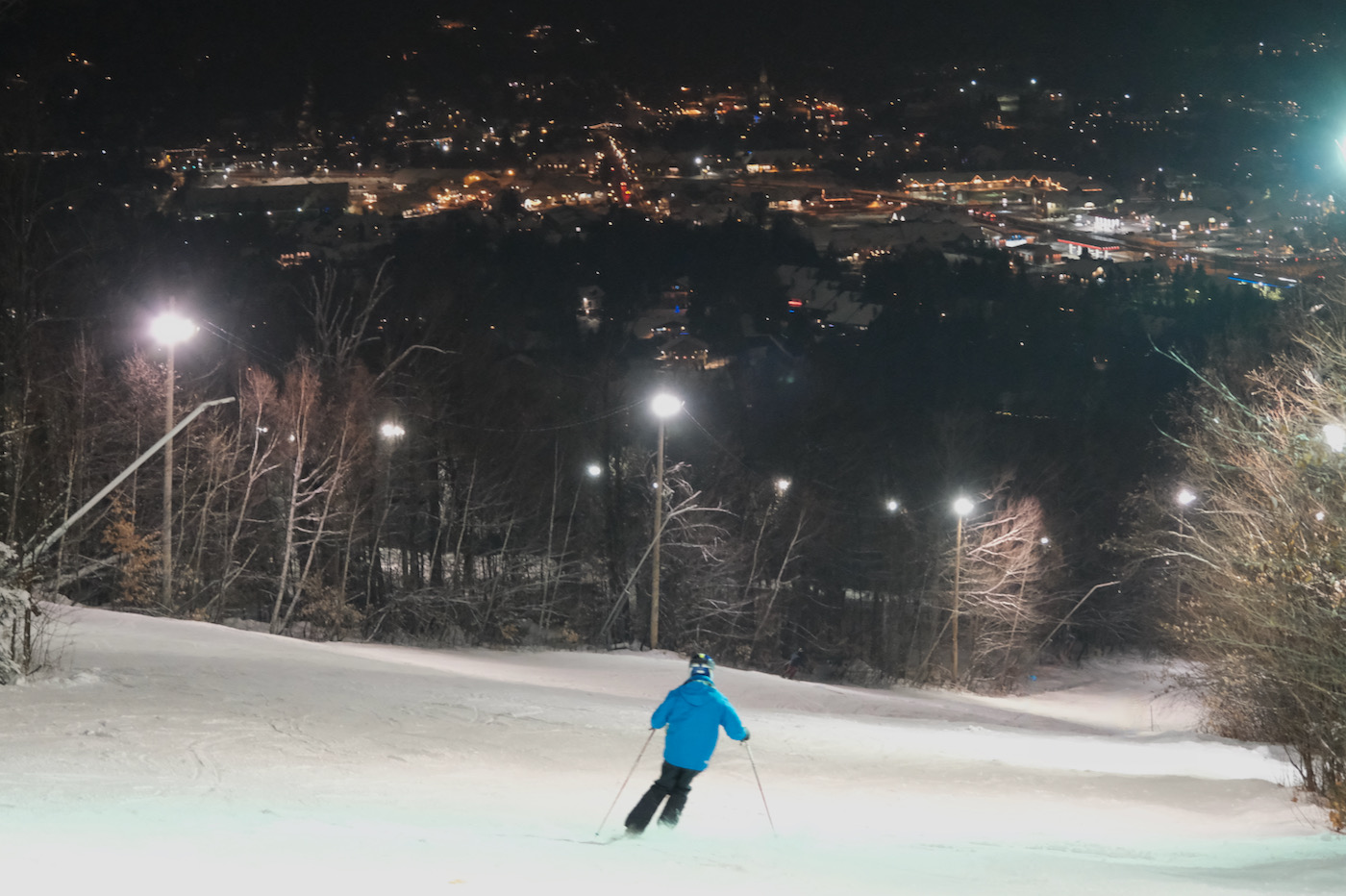 In the years I've been paying attention, it seems like there's always a new lift, snowmaking system, or park to show off. More importantly, on this night between the little bit of snow we have received and that magic ingredient of sparing no expense in the right snow making temps, the surface made me feel like I remembered how to actually ski.
The only thing to do was to get back on the lift and ski from one side of the mountain to the other — huge horizontal — never stopping. The ravings of a thirsty madman getting his first sip of water? Maybe. The skiing was surreal. Fake lights and fake snow in abundance and yet the trenches were as real as from a March Nor'easter. More than that, the feeling of pointing the skis down the backside of a roller and getting hit with sudden acceleration was as real as it gets, too.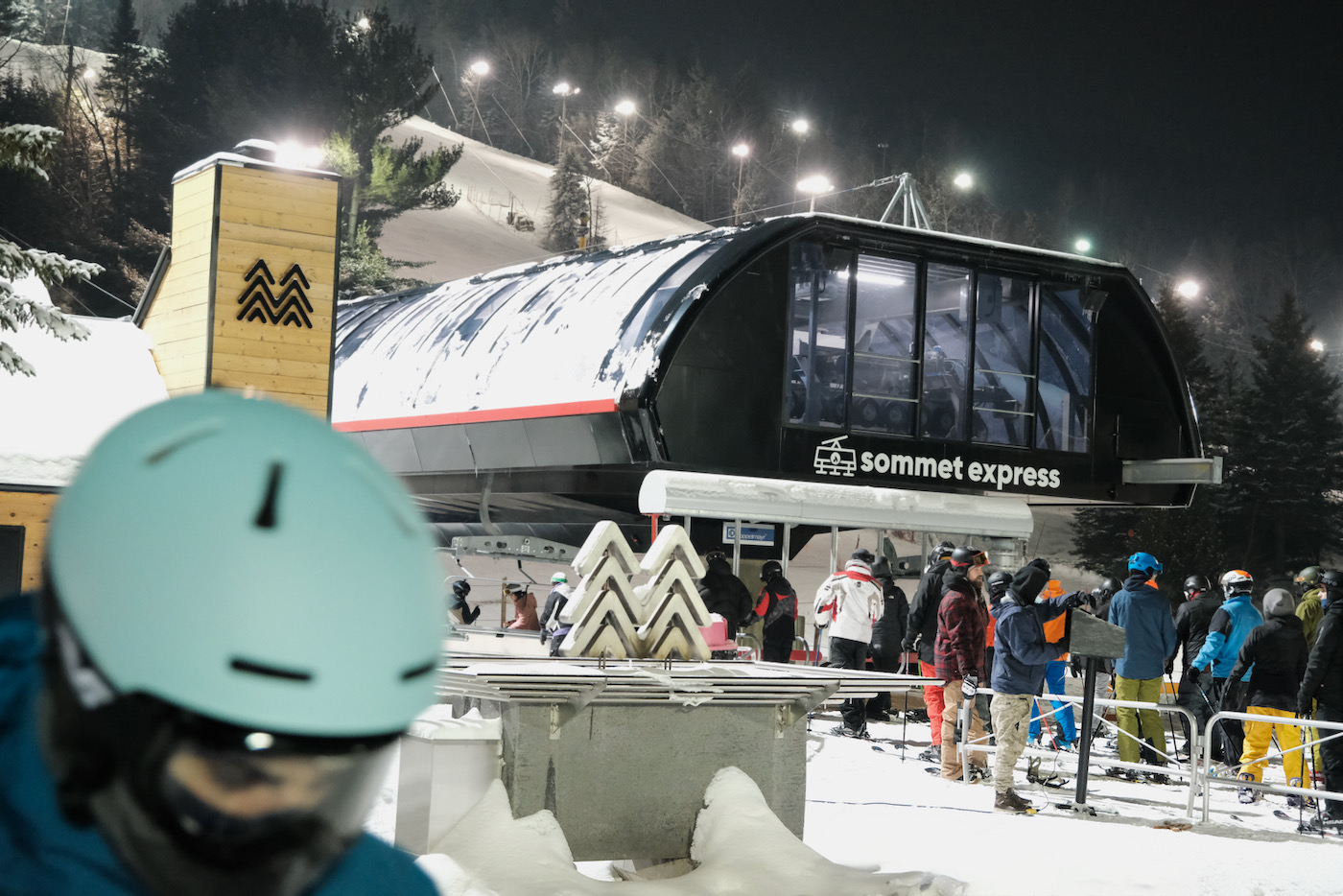 The views at night are much different than during the day, but the feeling of skiing directly into the lights in the town below made the experience feel bigger than it was, kindling memories of skiing to my friend's place at Telluride years ago. This might be the only time that Sommet Saint Sauveur is ever compared to that iconic resort out west, but there is something really cool about being in a town and skiing
Just knowing that you're a short distance from amazing sushi or a ski themed microbrewery makes the experience a little more immersive than a place where when the lights go out you're thrown out of the area like an unwelcome bar guest.
That ticket might be the most I pay to ski all year, all for a handful of trails — and at night — and it was worth every penny. I don't know when the next time I'll ski again is, but even if today's conditions were imagined in a dreamlike state under the stars, the lesson of going whenever I can has been relearned.